The Seashell on 'The Masked Singer' Season 5 Was Our Childhood Fave (SPOILERS)
Who is the Seashell on 'The Masked Singer?' Here are all the clues, guesses, and spoilers regarding the Seashell's identity.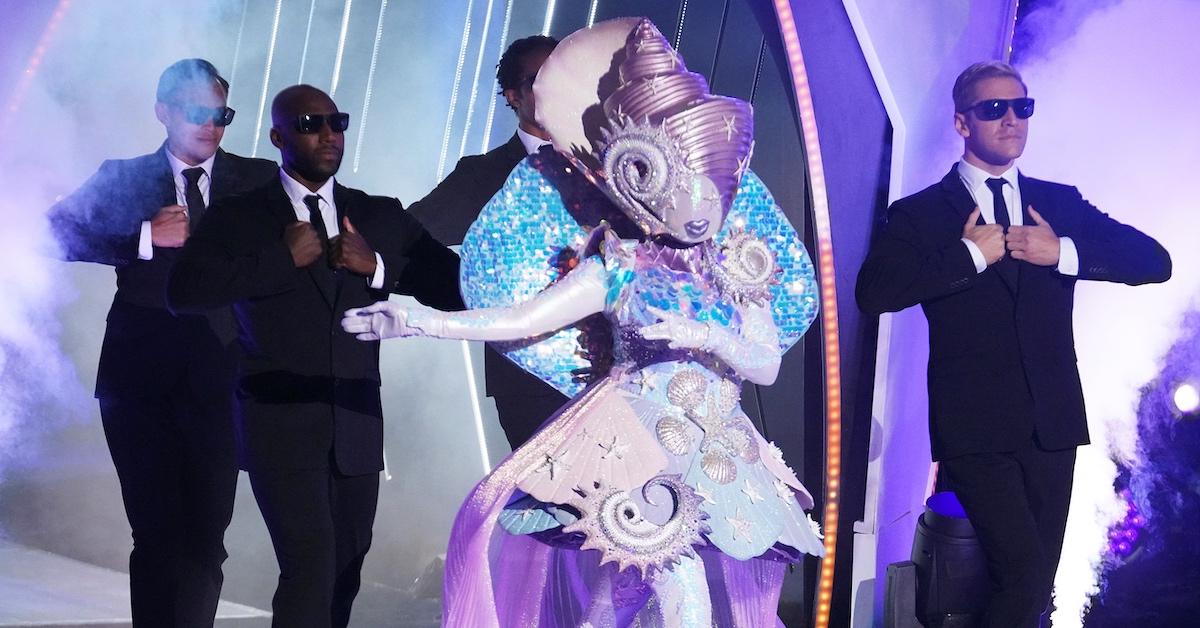 Spoiler Alert: Fans knew it all along! The person behind the Seashell was actress and former co-host of The Real Tamera Mowry-Housley. Read on to see who fans initially predicted.
If you're a fan of the FOX hit show The Masked Singer, you are already making your best Season 5 guesses. While the previous seasons left viewers shocked to see which celebrities were under some of the most memorable costumes, the fifth season is upping the ante.
And one costume that has left fans in awe is Seashell.
Article continues below advertisement
Based on the look of the Seashell costume, fans know that a female celebrity will more than likely rock the look while competing. Beyond that, though, we're beholden to the clues!
So with that in mind, fans are interested in figuring out which famous face will be behind Seashell. Here's everything we know.
Who is Seashell? Here are all of the clues we have so far...
First, let's keep in mind that the Season 5 contestants have a combined 26 Grammy nominations, nine multi-platinum singles, four Academy Award nominations, three Super Bowl appearances, six gold medals, and two world records.
Article continues below advertisement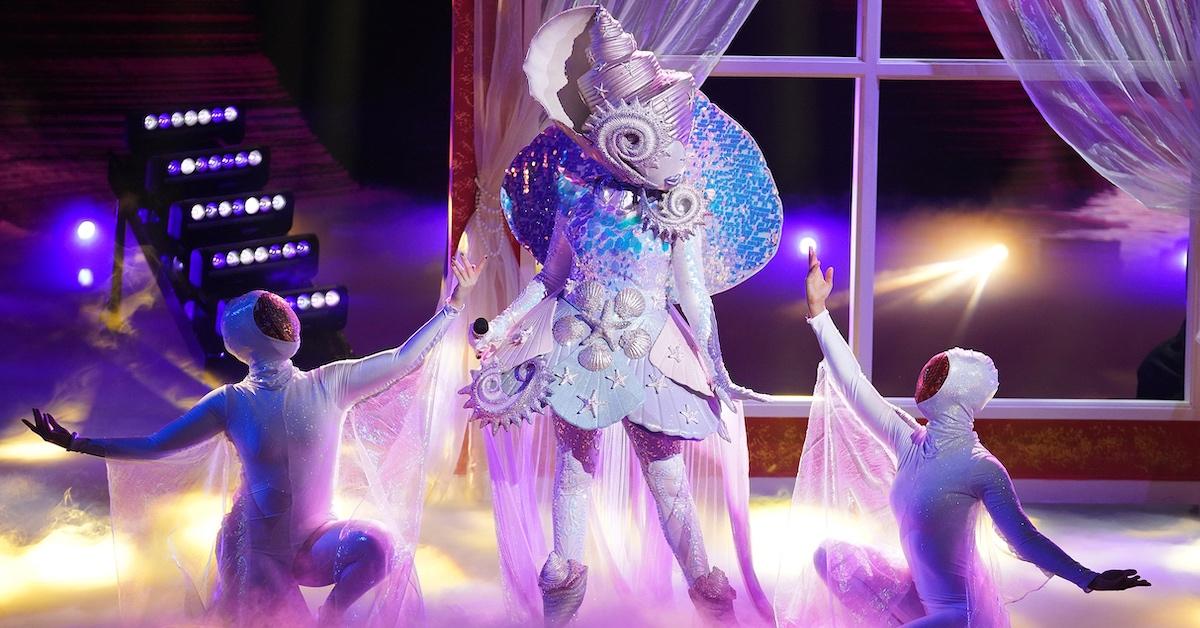 When it comes to the Seashell, we also know that the mystery singer is "finally coming out of [her] shell," and "coming from the Deep Blue Sea."
Her dancing poses, or at least her footwear (anyone else getting pointe shoe vibes?), have also caught the attention of fans, who believe the Seashell may be a dancer or gymnast.
Article continues below advertisement
The Seashell's costume consists of a candy-colored pile of shells with towering conch-shell shoes and a mega-sized conch shell for her head.
She also wears a skirt made out of layered shells and shimmers with decorative starfish, along with a glittering shell that sits behind her back.
Article continues below advertisement
Other clues from Episode 1 include a hot dog on a bun with relish, a chameleon, a cowboy hat, a broom (possibly a witch's broom!), and a bell.
We also got the following Cluedle-Doo clue for Seashell: No two shells are the same.
In Episode 3, we got additional clues: A camera, a dog, a yellow baseball bat (and five baseballs), bagels, a stopwatch showing 2 minutes, and a heart in a cactus planter. Seashell was also super tiny for the entire clue package.
Her self-portrait clue included a tornado, a whisk in a mixing bowl mixing up a book, a microphone, a dish of food, and a dumbbell.
Article continues below advertisement
The clue package in Episode 6 provided the following clues: A wedding cake, a superhero supply store, muscle supplements, and a shiny cape.
Article continues below advertisement
Guesses for Seashell's identity include Simone Biles and even Ariana Grande.
We can all see that the costume gives off a glitzy yet playful persona, so fans have been throwing out various names as the unmasked star.
Some fans believe that it could be Ariana Grande. "Seashell's costume is gimme Ariana's break-free vibes from her music video of the same name," one commenter on YouTube shared.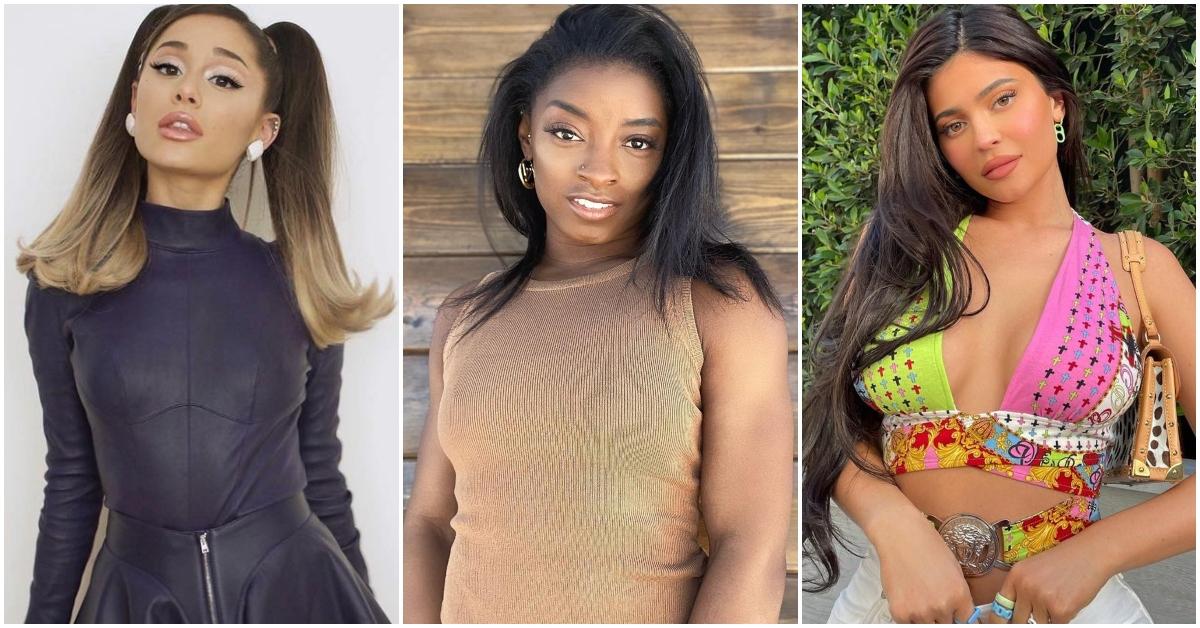 Article continues below advertisement
Another fan guessed that it could be Kylie Jenner, adding, "I think it's Kylie Jenner because of the body type and the costume, especially the plump lips that resemble Kylie's. Also, Caitlyn Jenner was spotted wearing the Masked Singer 'Don't Talk To Me Hoodie.' She could've been on set watching Kylie perform." (Now that Caitlyn herself has been unmasked on the show, we're not feeling as confident about this one!)
Other popular guesses on the internet include Olympic gymnast Simone Biles, Jenny Slate (due to her voice work as Marcel the Shell), and violinist Lindsey Stirling.
After the clues from Week 1 were revealed, people were able to make more informed guesses. It looks like a lot of people are thinking Seashell may be either Tia or Tamera Mowry — they were both born in Germany and moved around a lot as children, the broom could be a reference to their role on Twitches, and the chameleon could reference their episode of Are You Afraid of the Dark? in which they both shifted into — you guessed it! — chameleons! Seems like a pretty smart guess to us!
Watch The Masked Singer on Wednesdays at 8 p.m. EST on FOX.