What day is it, Piglet? Coming up tomorrow on Saturday, Jan. 18 is none other than National Winnie the Pooh Day. To honor the beloved bear on his special day, we've decided to rank all of the Winnie the Pooh movies.
Winnie the Pooh movies ranked for your viewing pleasure.
So definitely make sure to watch at least one of them this weekend to commemorate your favorite honey-loving creature.
'Pooh's Grand Adventure: The Search for Christopher Robin' (1997)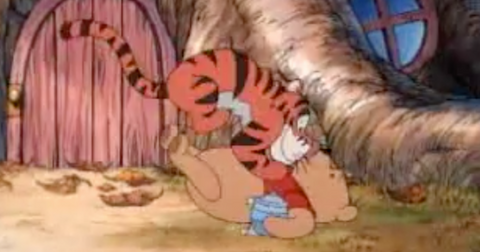 Winnie the Pooh and his pals go on an adventure to rescue Christopher Robin from school, which they misread as "Skull." I have to admit their journey through "Skull" scared the s--t out of me back in the day, but it was a fantastic adventure nonetheless.
'The Many Adventures of Winnie the Pooh' (1977)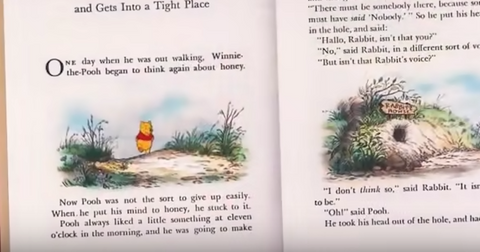 Ah, an oldie but a goodie. As the first Winnie the Pooh full-length movie shown in theaters, this one is an adorable collection of animated short films. It truly never gets old.
'Winnie the Pooh: Springtime With Roo' (2003)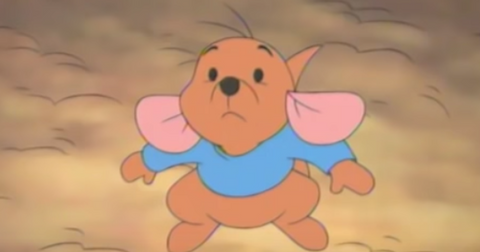 In Winnie the Pooh: Springtime With Roo, Rabbit decides to enforce Spring Cleaning Day, in lieu of Easter. Rabbit was undeniably an annoying villain in this one, but if Roo is your fave character in Pooh's crew, this one is totally up your alley.
'The Tigger Movie' (2000)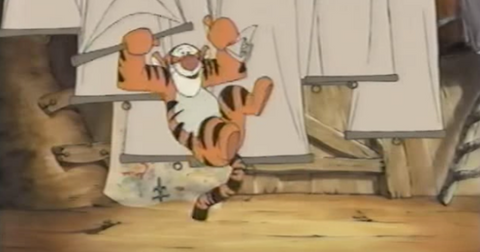 Does anyone else remember dragging their family to the cinema to watch The Tigger Movie? Plotwise, Tigger decides to embark on a soul-searching quest to find his family. While it didn't manage to make top five, it definitely pulled at my heartstrings.
'Winnie the Pooh' (2011)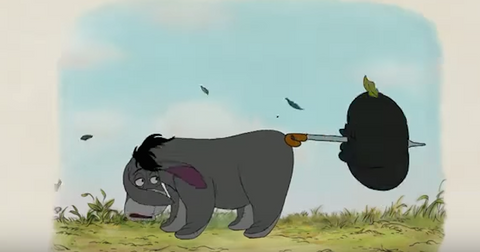 Pooh and his friends go on a long-winded quest to find Eeyore's missing tail, and to save Christopher Robin from "The Backson." As one of the newer animated Pooh films, fans my age don't feel quite as connected to this one, but it's a seriously adorable watch anyway.
'Piglet's Big Movie' (2003)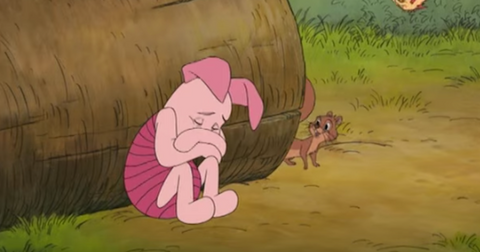 In Piglet's Big Movie, the Pooh's cowardly-yet-lovable BFF goes missing, and his pals use his Book of Memories to find him. While it was an undeniably compelling story, it didn't feel like a quintessential Pooh movie without the bear's trusty pink sidekick.
'Pooh's Heffalump Movie' (2005)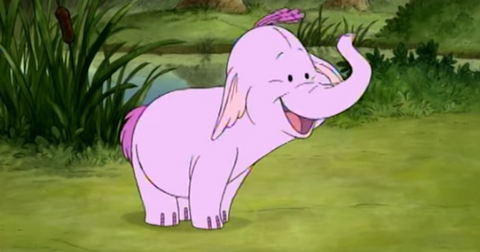 In Pooh's Heffalump Movie, the gang reconnects a lonely baby Heffalump with his family. After many years of fearing Heffalumps (and not seeing them), fans like myself found it a little disappointing to find out that Heffalumps are simply cute fluffy elephants.
'Christopher Robin' (2018)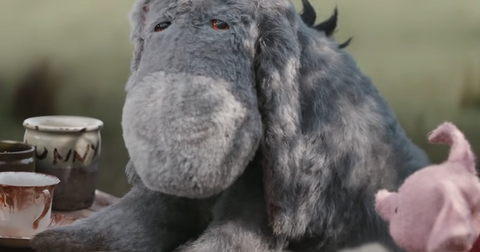 This one didn't feel like much of a Pooh movie at all — unlike the older Winnie the Pooh films, Christopher Robin wasn't animated, the animals looked a little daunting, and the plot line focused on the woes of growing old. This was not a fan favorite, and I can't say it was mine, either.
Feeling nostalgic yet? While there is totally a definitive ranking amongst the Winnie the Pooh movies, there's no denying that A.A. Milne's stories are seriously classic. Happy National Winnie the Pooh Day, silly old bears!