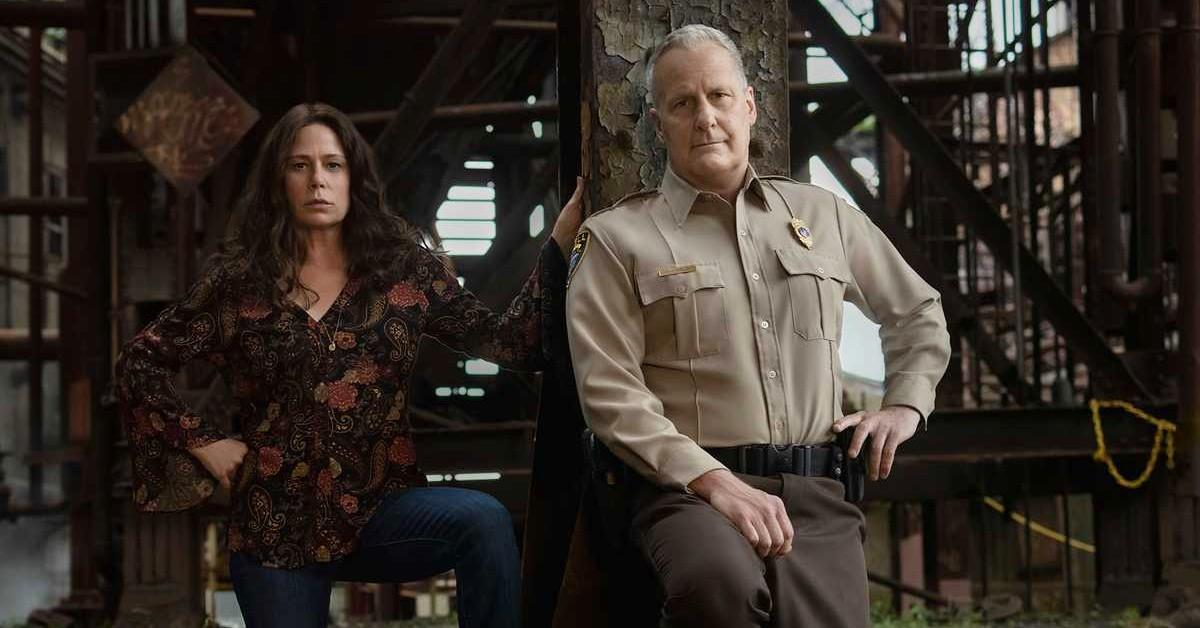 Showtime's Series Adaptation of 'American Rust' Gets Saved by Amazon Freevee Subsequent to Cancellation
Based on the 2009 novel of the same name, Showtime's crime drama 'American Rust' got the axe in January 2022. Now, in June 2022, it's getting a second chance.
With the overwhelming amount of television shows consuming primetime TV, cable TV, and streaming services, a series has to have some unique pull or oomph to rack up several seasons. Sadly, Showtime's crime drama American Rust got the axe in January 2022. Dan Futterman's series — based on author Philipp Meyer's 2009 novel of the same name — follows Chief Del Harris (Jeff Daniels), who lives a quaint existence in the fictional Rust Belt town of Buell in southwest Pennsylvania.
Article continues below advertisement
His life is promptly shaken up when the son of his lady, Grace Poe (Maura Tierney), is accused of murder. Obviously, Chief Del is stuck between a rock and a hard place. Viewers slowly learn just how far he'll go to protect Grace's son, Billy (Alex Neustaedter). Sometimes tragedy must strike for a person to discover where their priorities and morals lie.
Taking place in the early 2000s, the story features themes of a broken American dream as the tiny, depressing town of Buell is in the process of crumbling. As for the series itself, the dream of taking the story from pages to the small screen didn't have lasting power — or so we thought. So, why was American Rust canceled after just one season in the first place?
Article continues below advertisement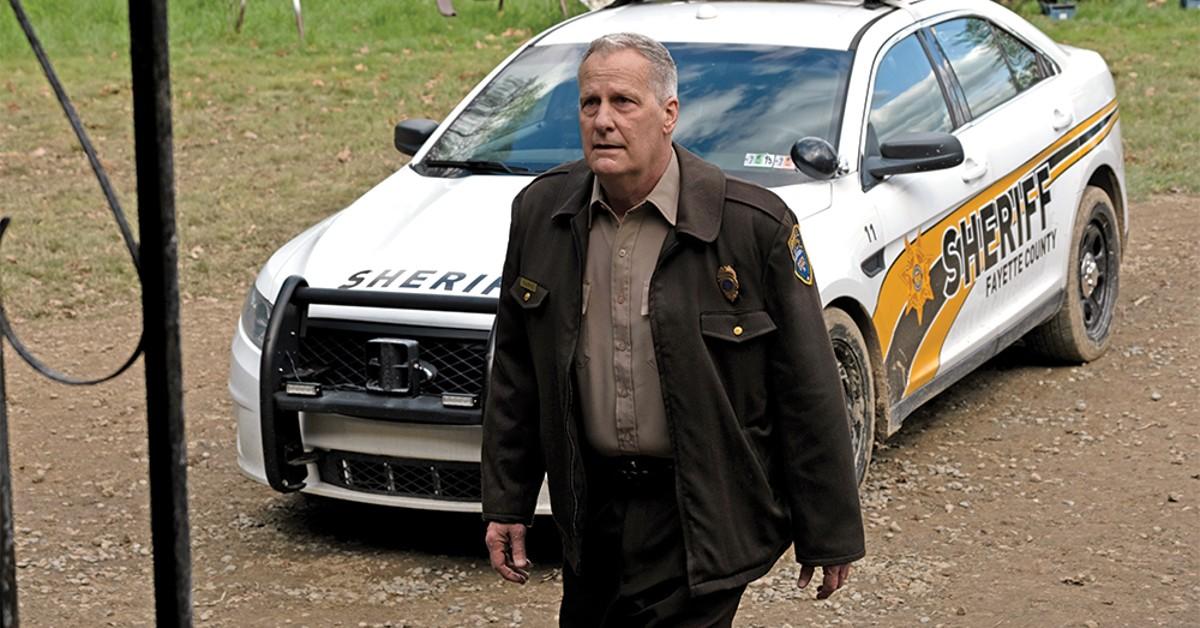 Showtime's adaptation of 'American Rust' was canceled after poor viewership and lackluster reviews.
"We can confirm that American Rust will not be moving forward with a second season," Showtime announced in a January 2022 statement. "We would like to thank our partners at Boat Rocker, our talented showrunner Dan Futterman and the rest of the wonderful writers, and our amazing cast led by Jeff Daniels and Maura Tierney."
Article continues below advertisement
While American Rust's gloomy atmosphere, intriguing cast, and central murder made the series appear to be a win, they just can't all be Mare of Easttown — which has a stunning Rotten Tomatoes score of 95 percent. Sadly, American Rust's Rotten Tomatoes score comes in at an unsatisfactory 27 percent.
"There's something about American Rust that tends to feel almost fetishistic of Rust Belters, so focused on crisis over character that it's as if the only thing that matters about these people is that they struggle," Daniel D'Addario wrote in his review for Variety. "In its early episodes, American Rust cannot conjure a sense of place, for all the effort that went into making it look right, because it has too little sense of who lives there."
Article continues below advertisement
Clearly, critics didn't love the nine-episode series adaptation, and in combination with shoddy viewership, the series tanked. No matter how much Twitter love a series gets, consistent viewership is important. Even after releasing the premiere episode for free via YouTube as a marketing tactic, each episode failed to bring in a measly half a million viewers, as reported by Collider.
Article continues below advertisement
"Adam Rapp and I, along with the rest of our writers, were in the midst of creating what I believe was going to be an even better season than the first," Dan Futterman wrote in an emotional statement that was shared on Twitter by Pittsburgh Post-Gazette journalist Joshua Axelrod. "A business decision was made last week not to produce that second season. I am heartbroken by that decision."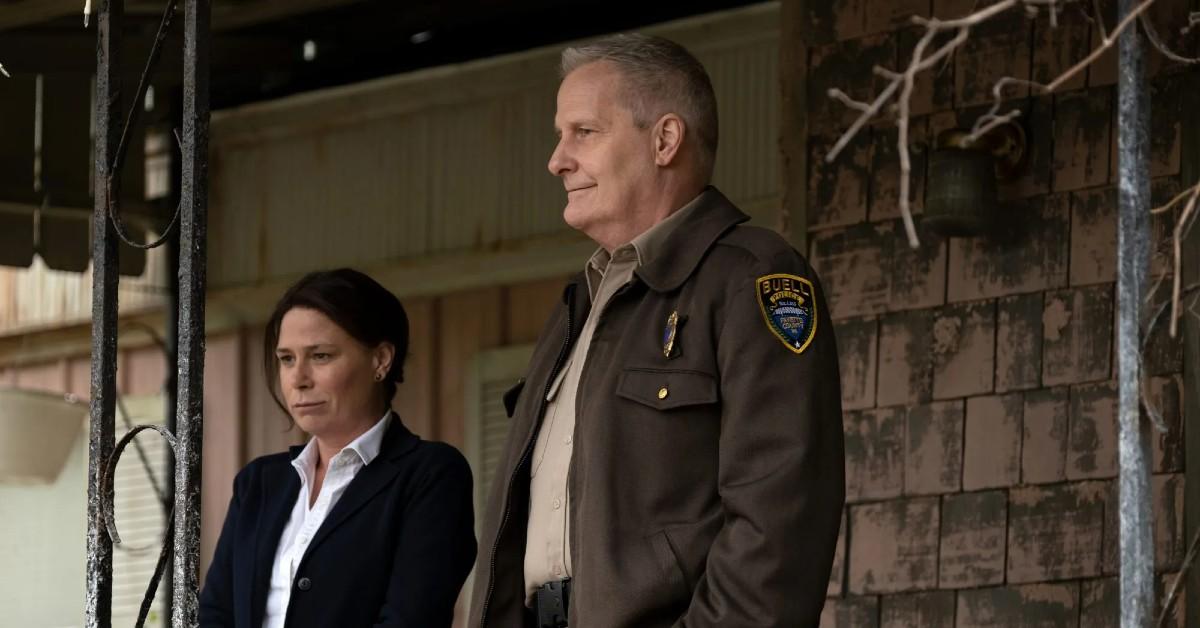 Article continues below advertisement
Amazon Freevee saved 'American Rust' subsequent to its premature cancellation.
If only the creators knew that said heartbreak would be fleeting. On June 9, 2022, it was announced that Amazon's free ad-supported VOD streaming service (which was previously called IMDb TV), Amazon Freevee, ordered a sophomore season of American Rust, per Deadline. Both Jeff Daniels (The Newsroom) and Maura Tierney (The Affair) will return for Season 2.
"I'm grateful to Amazon Freevee for giving us the chance to make Season 2 of American Rust. Set inside a struggling American small town, our authentic, realistically told story is built for streaming. The movies they don't make anymore are being made as series at places like Amazon Freevee. It's where I want to be," Jeff Daniels stated.
The co-heads of Amazon Freevee's content and programming, Lauren Anderson and Ryan Pirozzi, too, shared their excitement. "American Rust is exactly the type of gritty and engaging storytelling Amazon Freevee audiences love, and we could not be more excited to bring this prestige series to our customers, free of charge," they announced.
Season 2 of American Rust is expected to arrive later in 2022.
All episodes of American Rust can be streamed on Showtime's website as well as on Hulu with a Showtime add-on.