Shia LaBeouf Uses Award Speech to Thank the Cop Who Arrested Him
After receiving the Hollywood Film Award for screenwriting, Shia LaBeouf thanked the cop who arrested him in Georgia. Why was Shia LaBeouf arrested?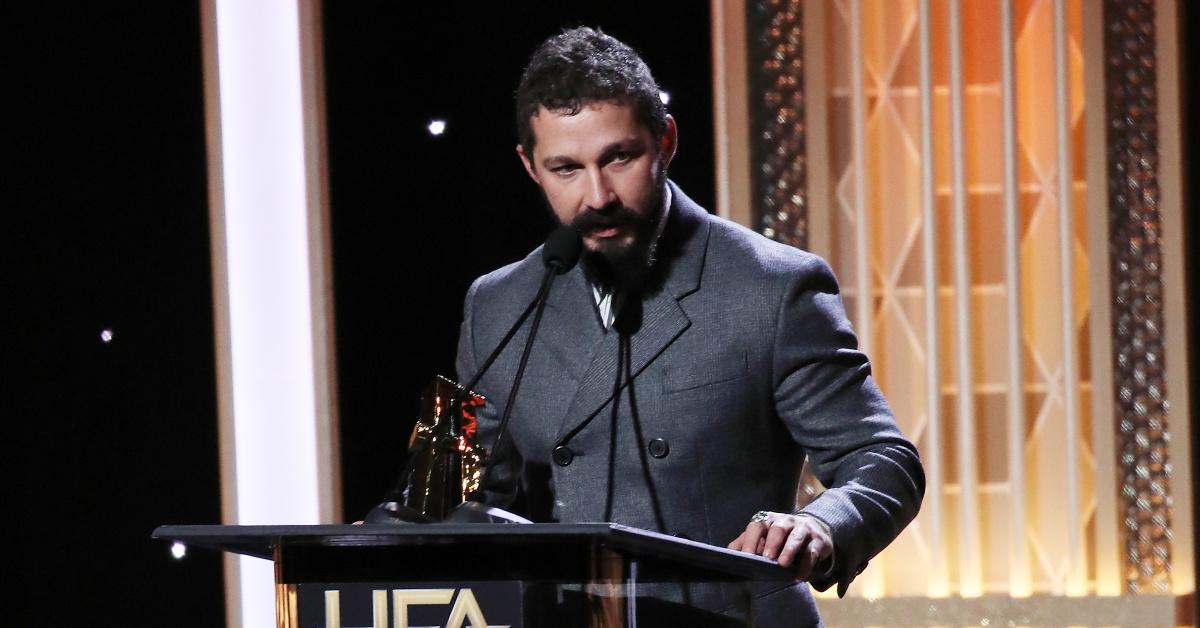 At the Hollywood Film Awards that took place on Sunday, Nov. 3, actor Shia LaBeouf received a screenwriting award for his work on the semi-autobiographical film Honey Boy. In his thank-you speech, Shia didn't stick to the usual script — and we can't say we're surprised.
Article continues below advertisement
In addition to thanking his parents, Shia also said: "I want to thank the police officer who arrested me in Georgia for changing my life." Many were surprised to hear Shia acknowledge his arrest while still others were left wondering — why was Shia LaBeouf arrested?
Why was Shia LaBeouf arrested?
If you don't immediately remember the details behind Shia's arrest, that's very understandable. Between the various art installations and green screen motivational speeches and the whole wearing a paper bag over his head thing, it can be kind of hard to keep up with Shia.
Article continues below advertisement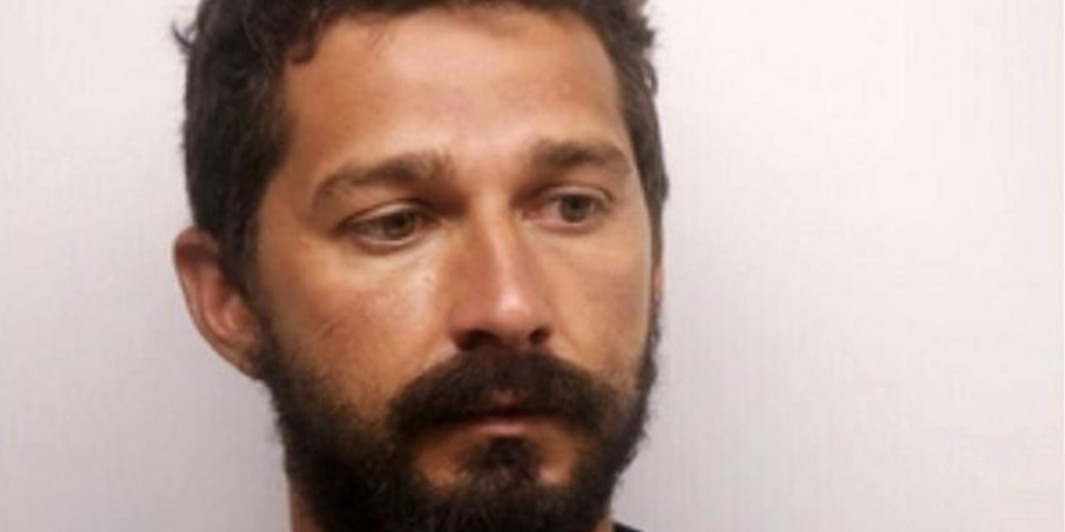 Shia was arrested back in 2017 in Savannah, Ga. At around 4 a.m. on a Saturday morning, Shia, drunk, asked to bum a cigarette from two pedestrians. One of them was a cop. After being denied the cigarette, he reportedly began swearing in front of women and children who were present. The police officer told Shia to calm down and when he didn't, he was arrested.
Article continues below advertisement
It was then that Shia launched into an expletive- and racism-filled tirade against the arresting officers which continued even as he was brought into the police station. TMZ obtained footage of Shia during his arrest, and it's shocking, to say the least. Shia was charged with public drunkenness and disorderly conduct, although the latter charge was eventually dropped.
Article continues below advertisement
The incident in Georgia wasn't the first time Shia LaBeouf was arrested.
Shia's first arrest occurred in 2007 after he showed up seemingly intoxicated at a Walgreens store in Chicago and refused to leave. The drugstore ultimately dropped the charges against him.
According to TMZ, Shia was also arrested back in 2008 for drunk driving in West Hollywood and again in 2014 for "drunken behavior" outside a New York City cabaret. In 2015, Shia was once again arrested for public intoxication in Austin, Tex. in 2015.
Article continues below advertisement
However, it seems as though the 2017 Savannah, Ga. arrest was the most pivotal for Shia, and is the only one mentioned in his award speech. In March of 2018, Shia spoke to Esquire about the arrest. "What went on in Georgia was mortifying. White privilege and desperation and disaster... It came from a place of self-centered delusion... It was me trying to absolve myself of guilt for getting arrested."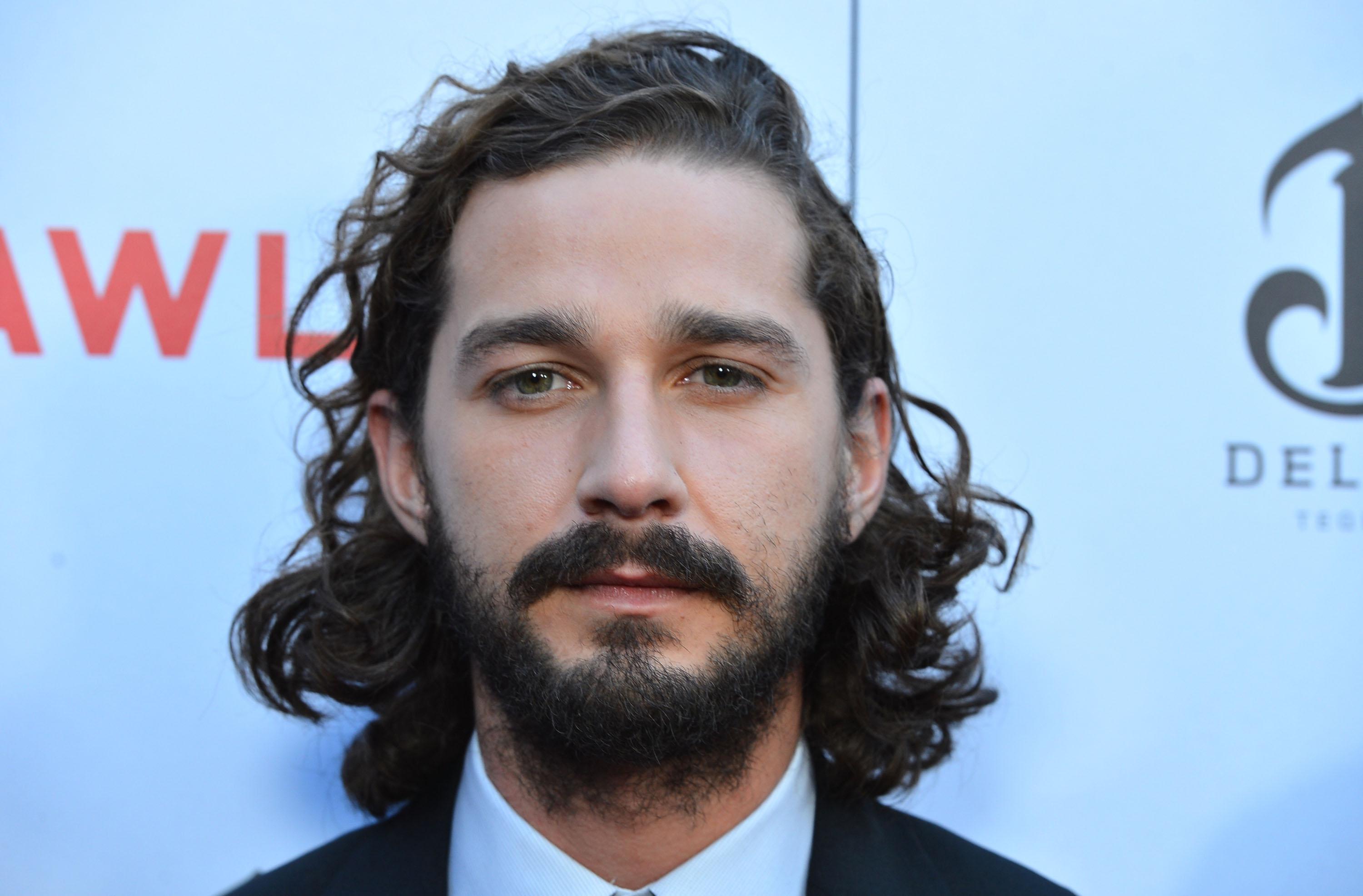 The arrest also led to Shia checking into rehab, where he wrote the award-winning script for Honey Boy. At the Hollywood Film Awards, Robert Downey Jr. presented the award to Shia, saying Honey Boy is "damn near perfect," and "easily the best and bravest film I have seen in years." The film is based on Shia's own life as a child actor and on his tumultuous relationship with his father, whom Shia himself plays in the film.