A Petition With Over 15,000 Signatures Was Made After Netflix Canceled 'The OA'
After only two seasons, Netflix canceled their hit sci-fi series, 'The OA.' Fans started a petition to save the show. Here's why it was canceled.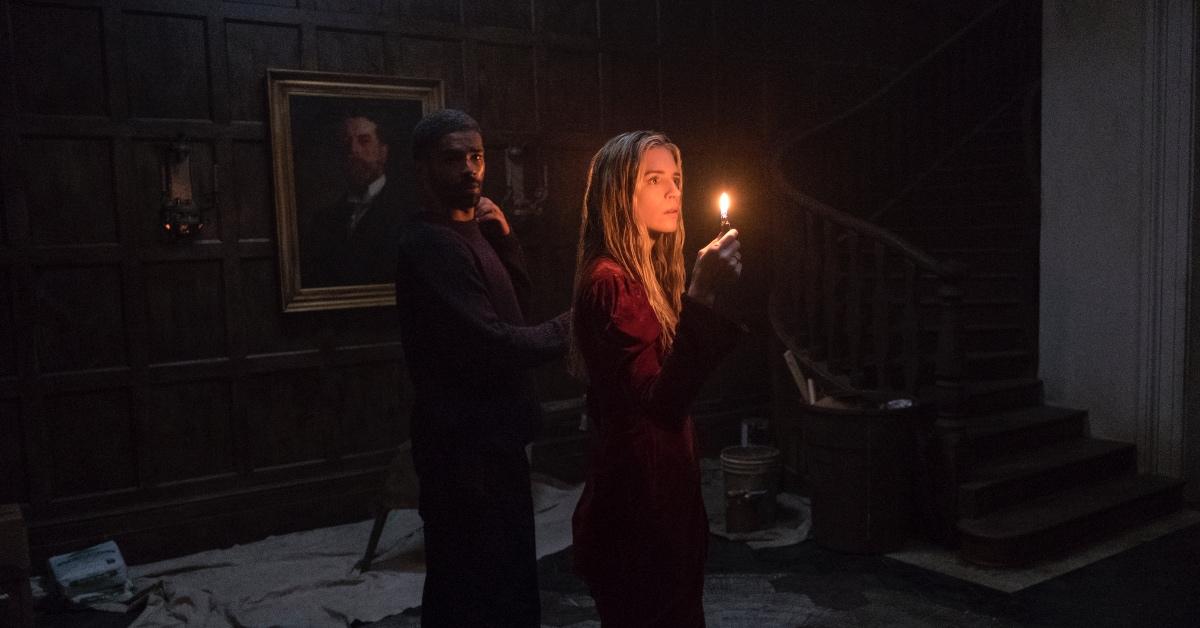 Netflix has decided to pull the plug on their gripping sci-fi drama The OA just four months after its Season 2 release. The show follows The OA's co-creator Brit Marling as Prairie Johnson, a blind woman who was missing for seven years who suddenly returns with her vision restored. Ditching her previous identity, she goes by the name of OA (aka the Original Angel).
Article continues below advertisement
Throughout the trippy series, the OA trains a group of teens to travel to different dimensions while telling the story of how she became the OA. The teens and the OA got separated as she jumped to a different realm.
Season 2 followed the journey of Brit's character as she discovers her full potential as the OA while trying to reunite with her friends. The season finale ended on a giant cliffhanger with the OA possibly injured badly and facing an unwelcome reunion.
Fans really got into the series, which makes it more shocking to see the show being canceled.
Article continues below advertisement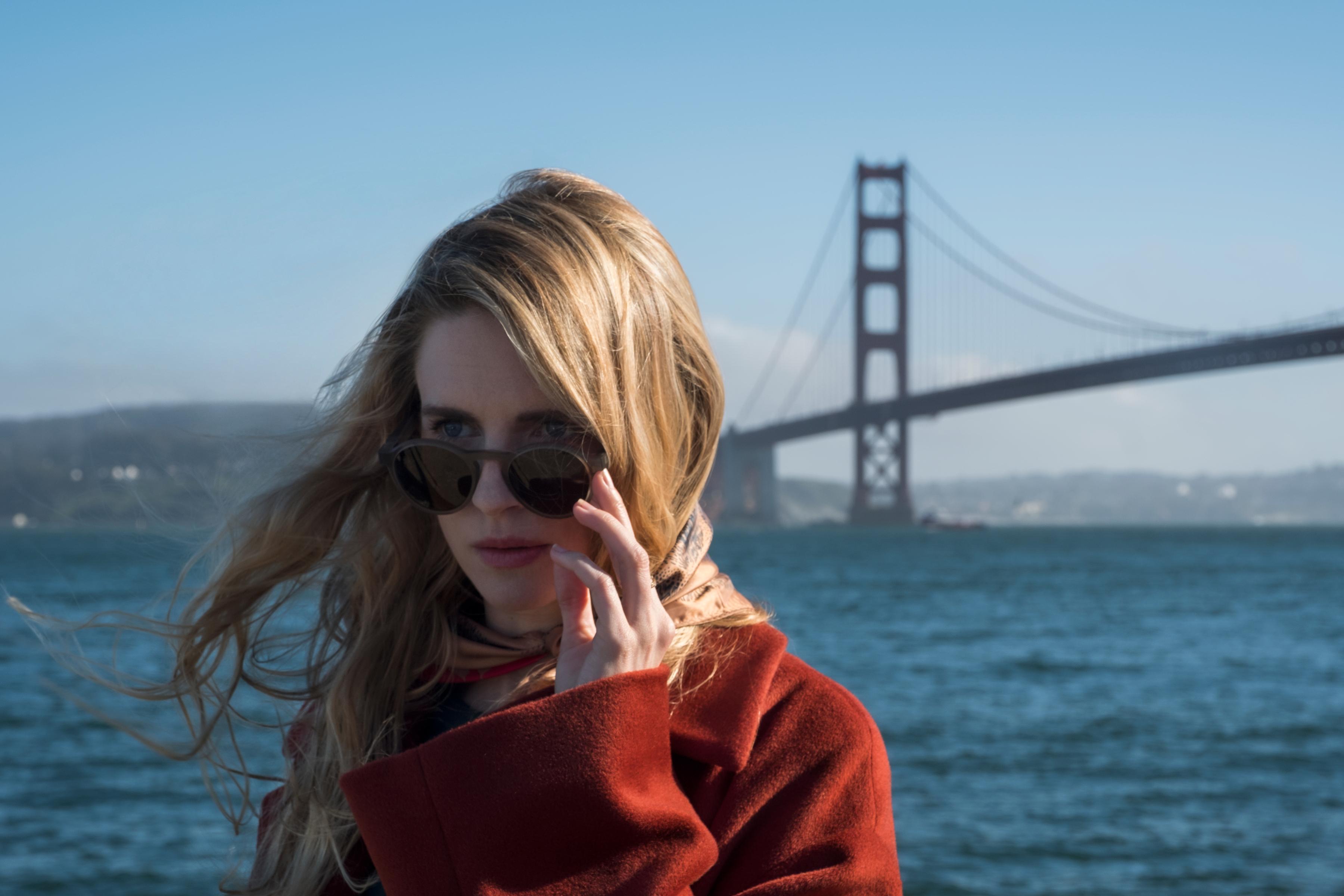 Why was The OA canceled? 
Netflix hasn't given a direct explanation for the show's cancellation but due to their recent show cancellations such as Tuca & Bertie, it really boils down to viewership. The series may not have reached enough viewers, but their ratings went up drastically after their second season's premiere in March 2019.
Article continues below advertisement
With both seasons combined, the series brought an 84 percent critical rating and an 83 percent viewer rating on Rotten Tomatoes. Looking at the seasons individually, the first season brought in an okay rating of 77 percent, whereas its sophomore season rung in a high rating of 92 percent. This was an extreme jump for the original series and hopefully the show can continue elsewhere, if not on Netflix.
Cindy Holland, VP of Netflix's original content, said, "We are incredibly proud of the 16 mesmerizing chapters of The OA, and are grateful to Brit and Zal for sharing their audacious vision and for realizing it through their incredible artistry. We look forward to working with them again in the future, in this and perhaps many other dimensions."
Article continues below advertisement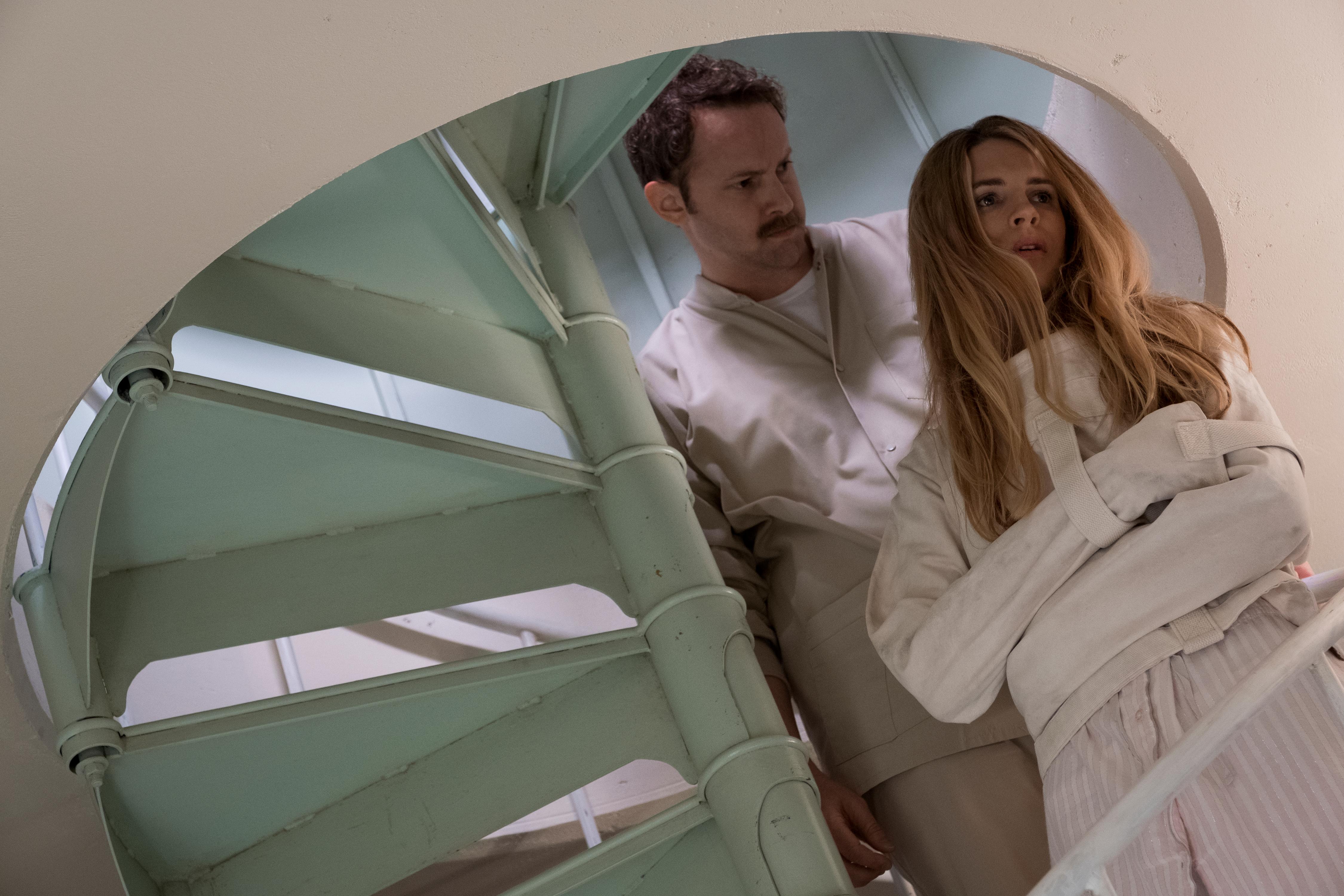 Co-creator Brit Marling broke her silence on the show's cancelation. 
When Brit and co-creator Zal Batmanglij first thought out the details of their show, they never imagined a cancellation would be in their near future. The pair had established the show's full storyline, including how it would end.
Though we were left with a cliffhanger, the show's questions were definitely intended to be answered if they'd been granted another few seasons.
Article continues below advertisement
In an Instagram post, Brit said, "Zal and I are deeply sad not to finish this story… It's been an intense journey for everyone who worked on and cared about this story. We imagined that the collective is stronger than the individual. We imagined that there is no hero. We imagined movements that got unlikely people in rooms together, got them moving, got them willing to risk vulnerability for the chance to step into another world."
Article continues below advertisement
"I haven't figured out any other effective coping mechanism for being alive in the Anthropocene. And maybe, in some ways, it's okay not to conclude these characters," continued Brit.
For the love of The OA, please don't conclude the characters.
Fans are so desperate to save the show, they've started a petition. 
In response to the recent news, fans have started a petition on change.org that's titled "Save The OA, Renew The OA For Season 3." The petition has already received over 15,000 signatures since its release and numbers continue to climb.
Article continues below advertisement
The show also received tons of love on social media. The hashtag #SaveTheOA is currently trending on Twitter where fans are expressing how much they wish to see the show's revival. Honestly, we hope to see Brit and Zal's vision come to life so the series, and fans, can get the conclusion it deserves.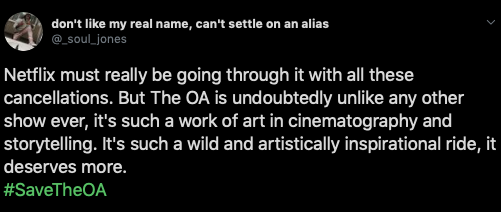 Article continues below advertisement
You can currently stream The OA on Netflix.