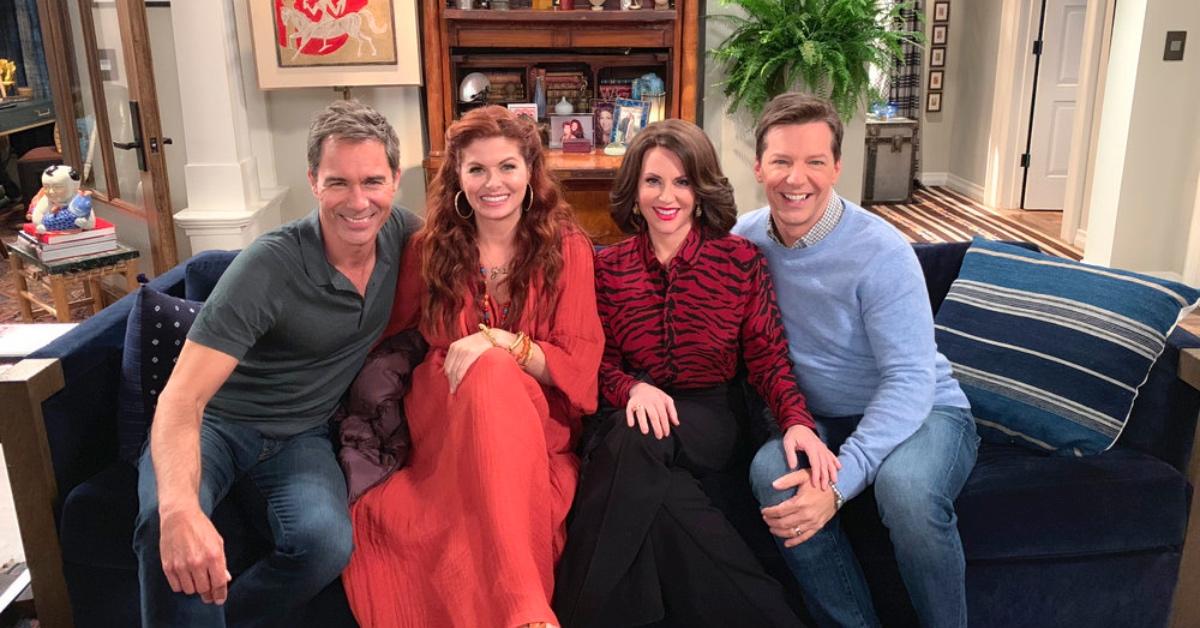 'Will & Grace' Is Coming to an End Again — Here's the Sad Reason Why
It seems one of America's beloved sitcoms will be saying their farewells… once again. NBC announced on July 25th that the Will & Grace reboot will be coming to an end after Season 11.
Article continues below advertisement
The show returned on air Sept. 2017 with incredible ratings and reviews. Prior to its debut that brought in 10 million viewers, the show was renewed for a second season.
So, what happened? 
The show's audience dramatically declined as it seemed fans wanted to see less anti-Trump commentary and more romance between the characters.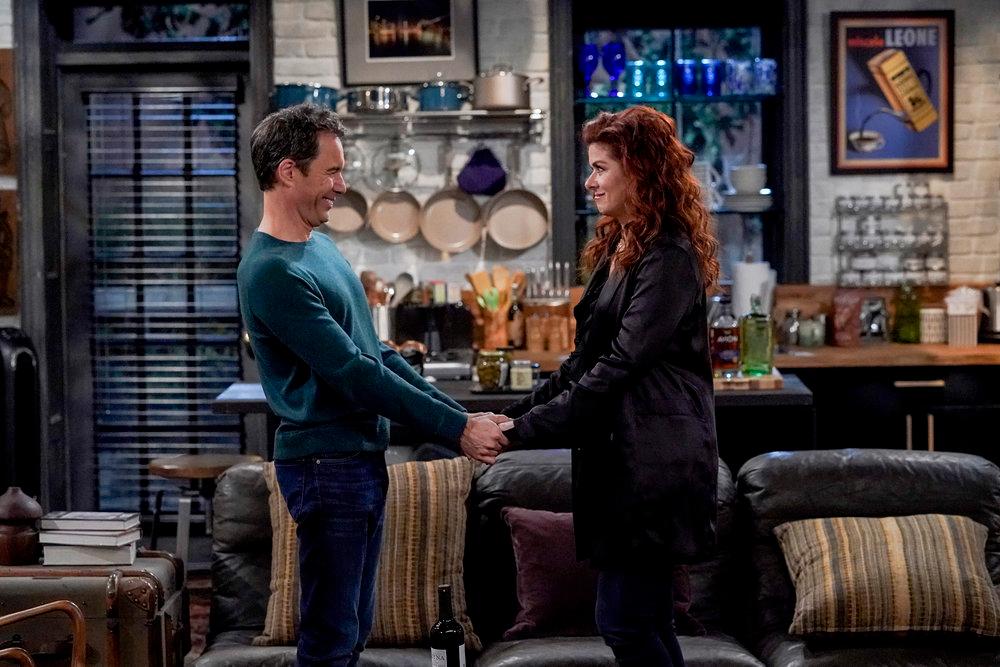 Article continues below advertisement
In hopes of bringing back viewers, Season 2 was jam packed with love. Some notable relationships throughout the season were Grace (played by Debra Messing), who had a thing with a social-media influencer named Noah (David Schwimmer) and Will (Eric McCormack), who caught the eye of a news anchor played by Matt Bomer.
Even Will and Grace's parents had a thing going!
Unfortunately, though the producers tried to give Will & Grace fans what they asked for, it just didn't suffice. The numbers didn't add up enough to keep the show running but before a decision was made, a third season was allotted for the sitcom.
Article continues below advertisement
"We think of the Will & Grace reboot episodes the way Karen Walker thinks of martinis — 51 is not enough, 53 is too many," NBC explained in a statement. "That is why, after consulting with the cast, we all have decided this will be the final season of Will & Grace."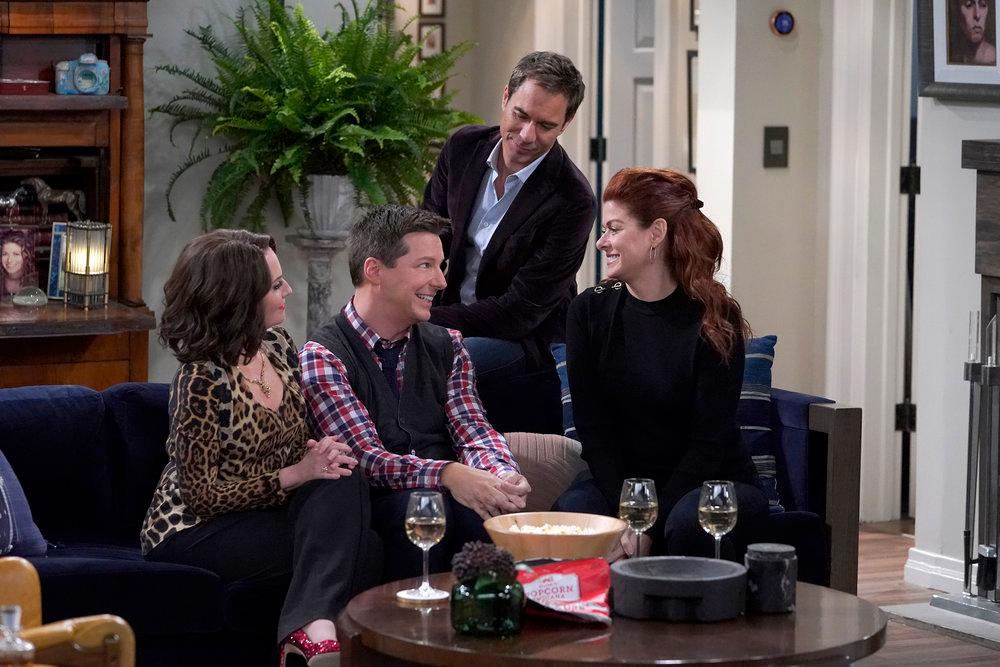 Article continues below advertisement
Why did Will & Grace get cancelled the first time around? 
The original show aired from 1998 to 2006. Similar to now, Will & Grace was cancelled due to ratings weakening over time. The original sitcom ran for eight seasons and won 12 Emmy awards. Fun fact: Will & Grace is one of the very few shows where each main cast member has received an Emmy for their performance.
As a recap, the last episode ended with Will and Grace being 16 years into the future. Both were secure in their life but not together. The two hadn't spoken in that time but rekindled when both Will and Grace's children ended up going to the same college. This allowed the inseparable pair to catch up and become friends again.
However, when the reboot was released, it didn't pick up where the series finale ended. Apparently, everything that happened in the last episode of Season 8 was a dream and they actually remained friends throughout the years.
Article continues below advertisement
Here's what the cast of Will & Grace have to say about their show's cancellation. 
Obviously, all Will & Grace fans are sad to hear the recent news, but the cast are as well. Each cast member took it to social media to express how grateful they are and what the journey meant to them.
Article continues below advertisement
Eric McCormack's (Will Truman) caption read, "Well, we're taking this one out we brought it in: with love, laughs, gratitude…and on our terms. Season 3 of #WillandGrace(well, Season 11) will be our grand finale… and it's gonna be fantastic!"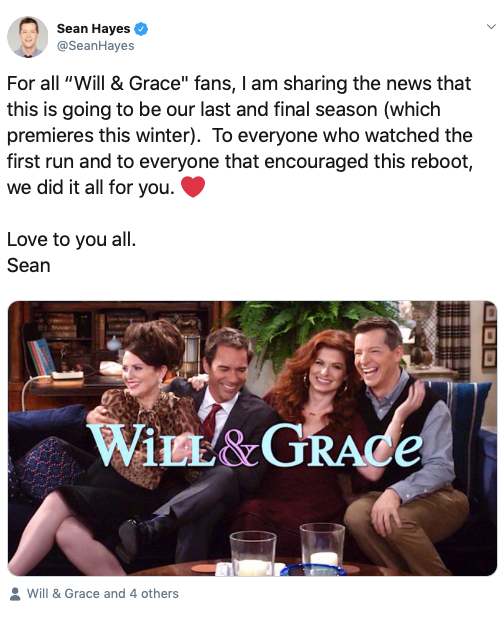 Article continues below advertisement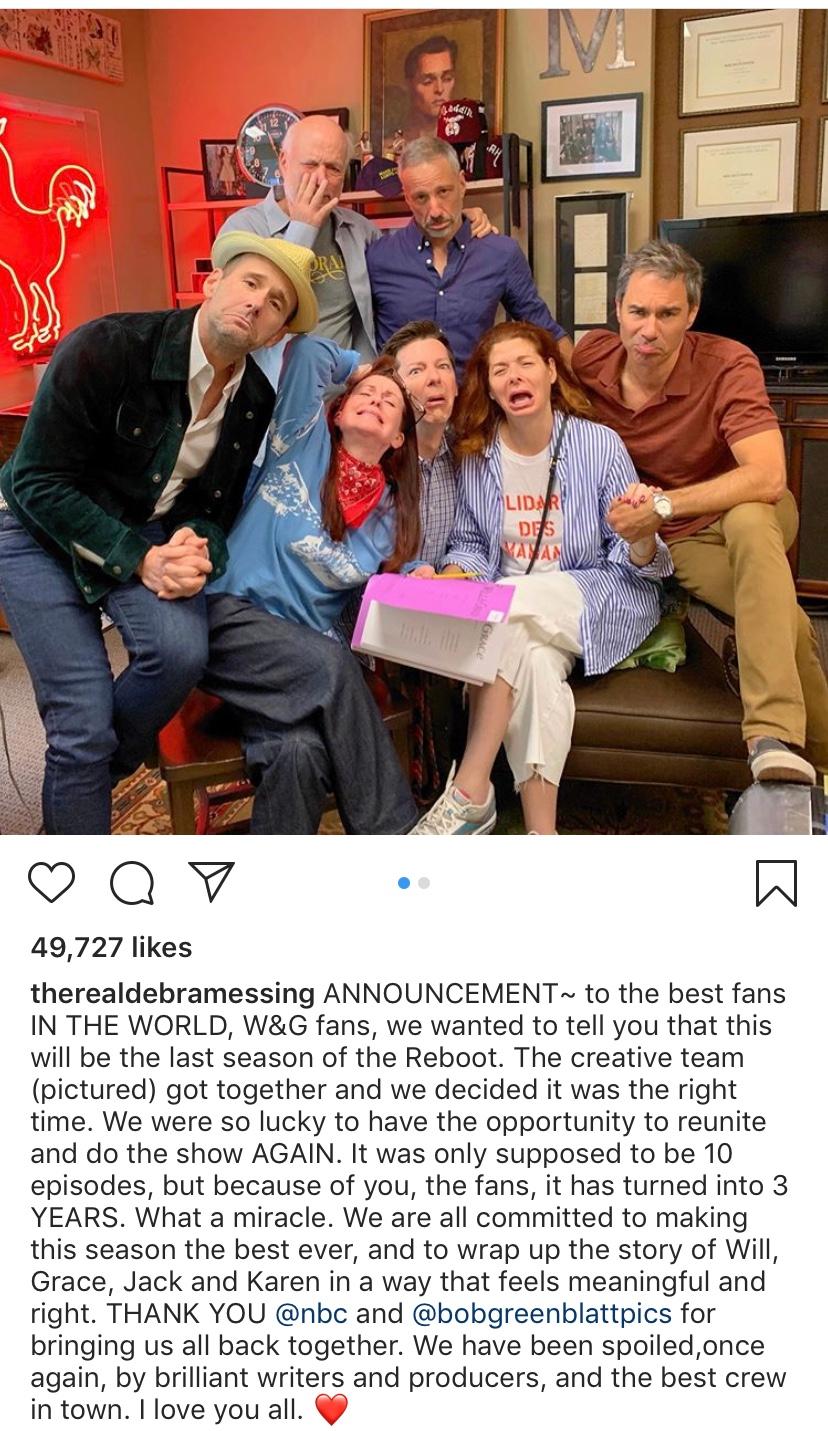 Article continues below advertisement
Lastly, NBC wants fans to remember that, "The impact and legacy of Will & Grace simply can't be overstated, both as a true game-changer in the portrayal of the LGBTQ community and as one of the finest comedies in television history."
The final season will air in 2020 on NBC with a hefty 18 episodes to ease the cancellation.