Corn Flakes and Sex Have a Surprising History Outside of the Bedroom
Why were Corn Flakes invented? Thanks to TikTok we know how one of the most iconic breakfast cereals came to be — and the reason is shocking.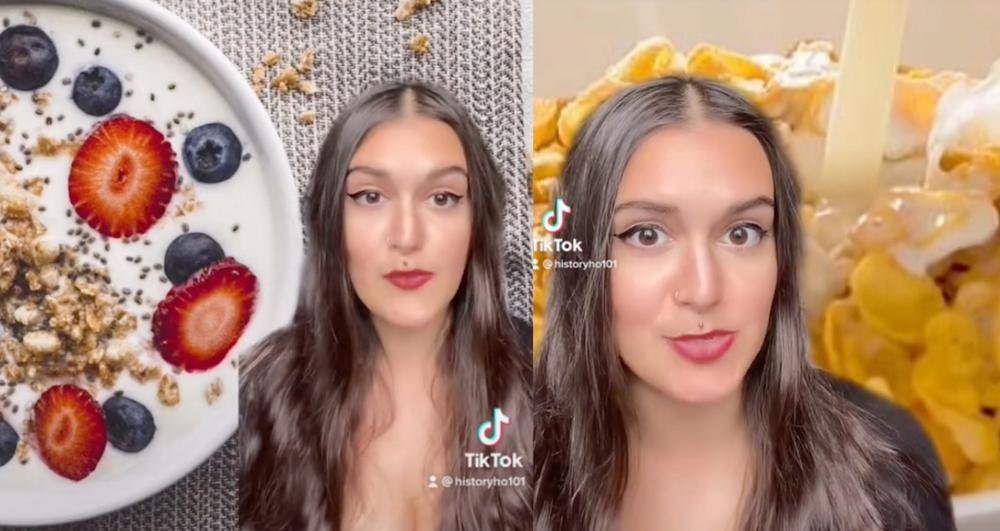 Not only is TikTok the home of all the latest trends, but it can also provide a wealth of knowledge. Whether you are learning from someone's personal experience or a random fact pops up on your For You Page, there's always something to learn about. One thing we never thought we would learn from TikTok is why Corn Flakes were invented. One user has discovered the background behind this breakfast cereal and it has way more to do with sex than you may realize.
Article continues below advertisement
Why were Corn Flakes invented? TikTok explains.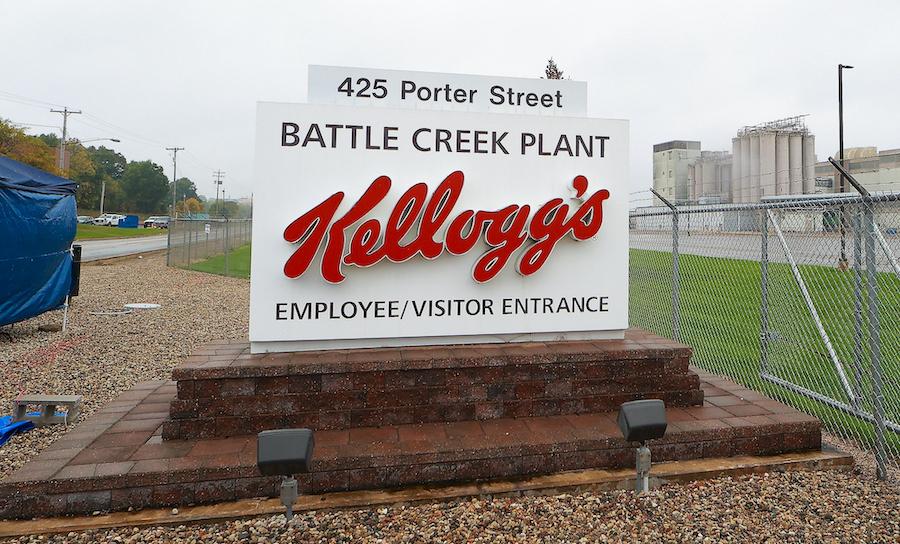 Article continues below advertisement
In the video, Moriarty states that Kellogg was "pretty sexually repressed" — so much so that he evidently believed masturbating would lead to "physical and mental disorders." Additionally, he said he believed sex with anyone, even a spouse was also seen as wrong in his eyes. He never even had sex with his wife Ella Ervilla Eaton.
To avoid having sex and masturbating, Kellogg wouldn't eat foods that were considered too flavorful or spicy. To him, these kinds of foods would increase a person's libido, and so he set out to create the blandest food he possibly could and cornflakes were made. This way, the masses would have another weapon in their arsenal that would help prevent them from doing the deed.
Article continues below advertisement
From there, it only gets worse. The TikTok video also states that Kellogg was also a fan of using plain yogurt to avoid having sex. Not only would he eat it, but he would also put it up his butt as a way to prevent him from thinking about sex or sexual acts.
Although we now know that Kellogg wasn't correct in his ideas about sex, he did go to medical school, became a doctor, and grew up in a very religious household. It's possible he felt he had all kinds of knowledge to back up his ideas.
Article continues below advertisement
There were actually two Kellogg companies.
Although Dr. John Harvey Kellogg is credited with creating the company we know today, he has to share that honor with his brother William Keith Kellogg. Unfortunately, for much of their careers, the two didn't work together in the food business. They were actually bitter rivals.
Article continues below advertisement
According to NPR, the brothers worked together at first. John was the one who made the cereal while William was the one to market it, which is why so many people eat it to this day. But eventually, William made his own brand of cereal and wanted to use his last name just like John was doing. The two went through "a series of lawsuits" that ended with William being awarded the rights to use the Kellogg name.
Because of William's win in the courtroom, the brothers had an even more contentious relationship. "There was a lot of bad blood between them, and then after the lawsuit they rarely, if ever, spoke to one another again," said medical historian Howard Markel when speaking to NPR.
Kellogg sibling rivalry aside, you have to admit: The story of why Corn Flakes were invented is a bizarre yet fascinating story. And now you know!