These Are the Wildest Conspiracy Theories Featured in Netflix's 'Inside Job'
Netflix's new adult cartoon 'Inside Job' thrives on making light of history's most famous conspiracy theories. Here are the wildest ones featured.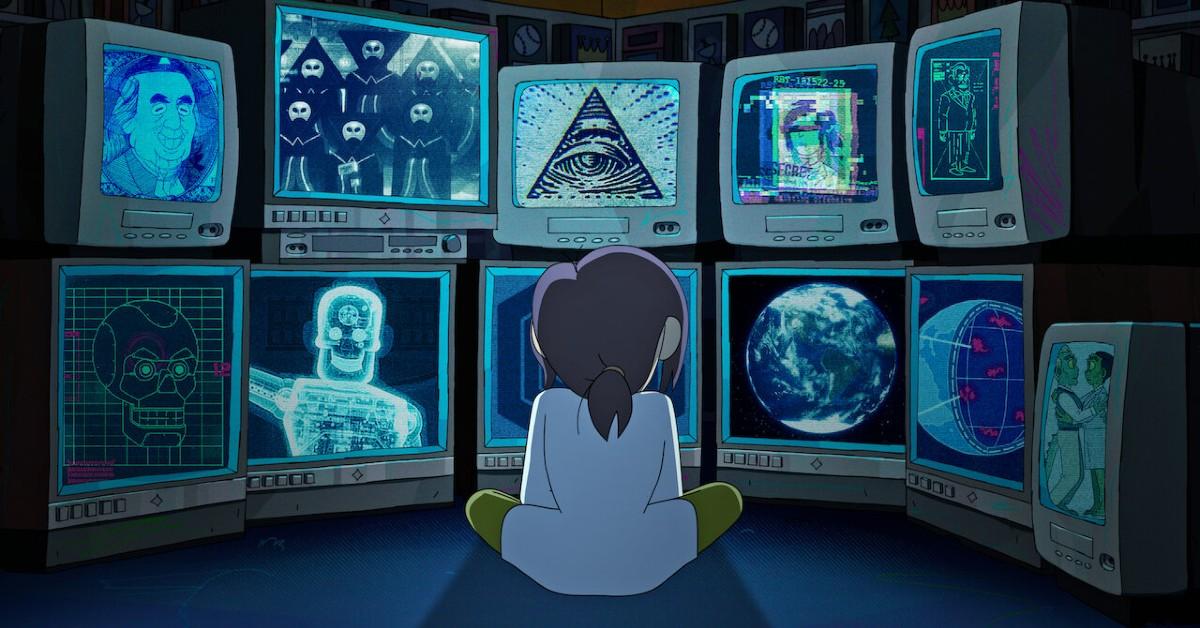 Netflix's new satirical adult cartoon Inside Job makes light of history's darkest, most outrageous conspiracy theories. Protagonist Reagan Ridley (Lizzy Caplan) and her offbeat team work for Cognito Inc. — a company responsible for hiding the world's conspiracy theories (all of which are true in the Inside Job universe).
Article continues below advertisement
With sociopolitical undertones reminiscent of Netflix's Big Mouth and Adult Swim's Rick and Morty, Inside Job is equally goofy and intelligent. From shapeshifting lizard people to chemtrails, Shion Takeuchi's Inside Job isn't shy when it comes to underground hilarity. Here are some of the wildest conspiracy theories featured in the half-hour comedy.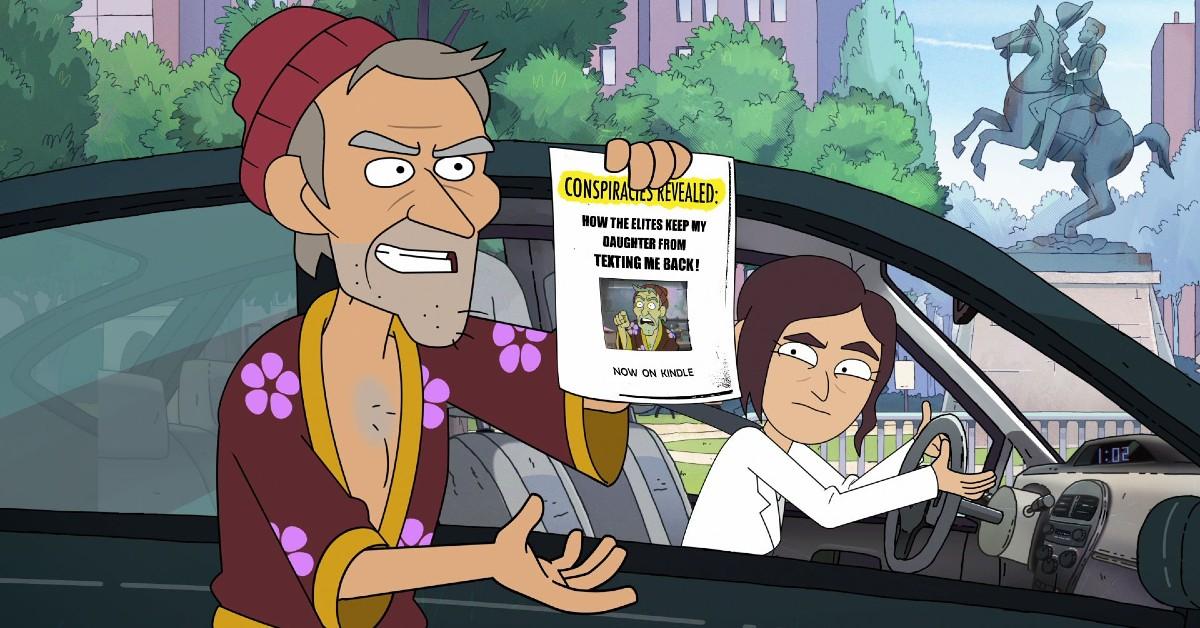 1. Lizard People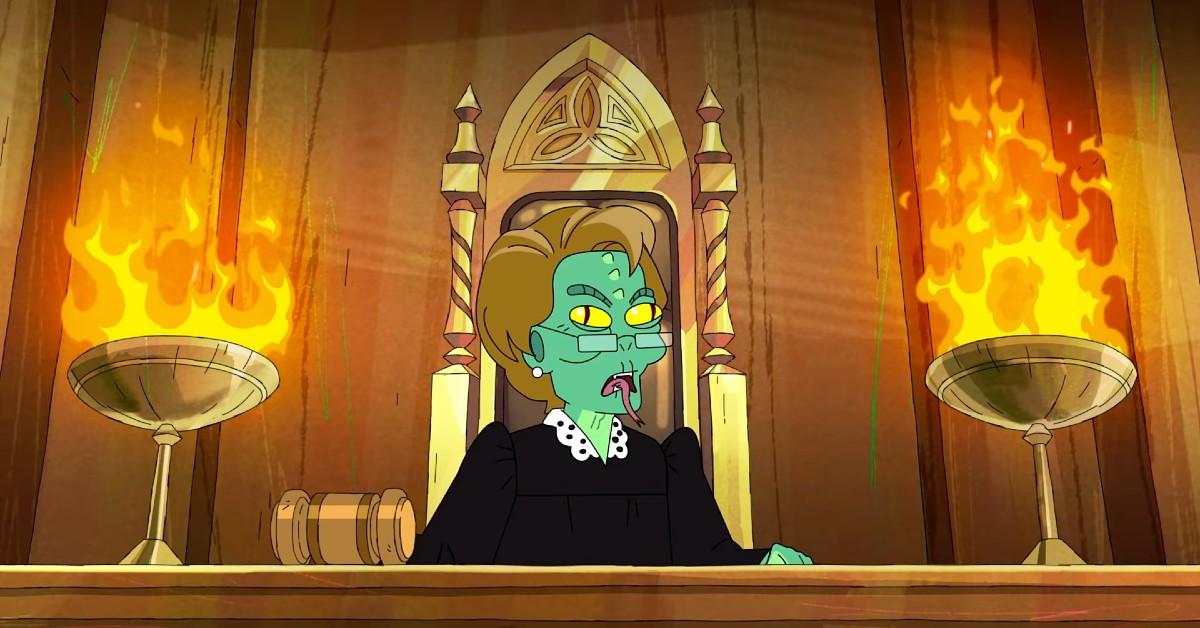 The lizard people conspiracy theory, or the reptilian humanoid theory, refers to the elite group of shapeshifting reptile/human hybrids that supposedly control the world. The theory points to wealthy politicians and celebrities, with Inside Job hilariously naming Ellen DeGeneres and Judge Judy Sheindlin as two of them. In Inside Job, however, these beings are not only powerful but also horny (?). "Everyone knows reptoids have orgies!" Bobby Lee's Dr. Andre shouts.
Article continues below advertisement
2. Fake Moon Landing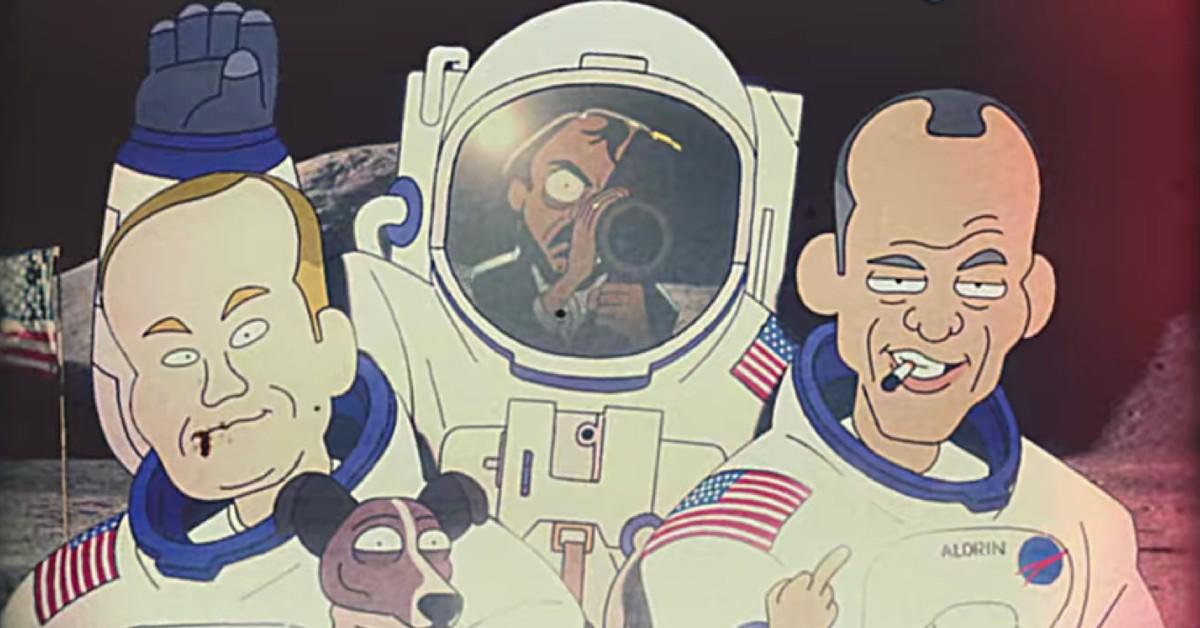 The fake moon landing theory has been one of the most popular and most mainstream conspiracy theories since Neil Armstrong and Buzz Aldrin "allegedly" stepped foot on that giant orb of Swiss cheese in the sky in 1969. In 1976, Bill Kaysing infamously released a self-published pamphlet titled, "We Never Went to the Moon: America's Thirty Billion Dollar Swindle," despite all the hard evidence suggesting otherwise (like 382kg of moon rock). Inside Job laughably references the existence of a "moon landing set."
Article continues below advertisement
3. Chemtrails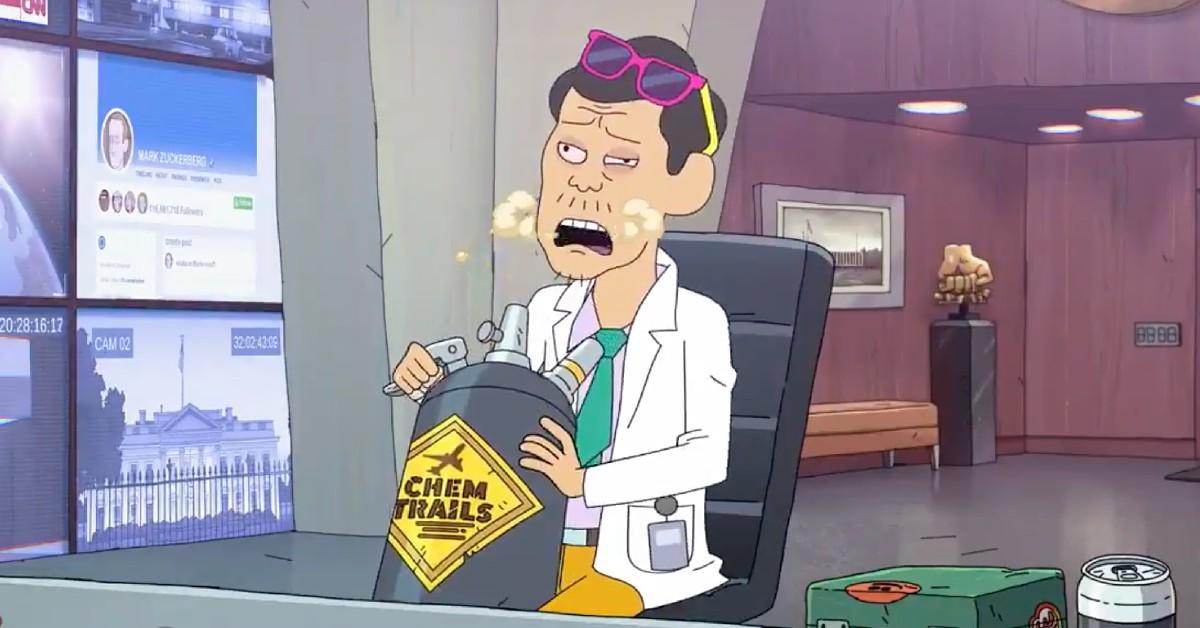 In Inside Job, chemtrails act as an inhalant drug like some sort of aerosol spray. Aside from that quirky bit, the chemtrail conspiracy theory suggests that the government is releasing unknown toxic chemicals into the air via airplanes. You know those long trails of cloud-like condensation planes emit into the sky? Yeah, those are supposedly chemtrails.
According to Harvard University, some theories concerning the purpose of said chemicals include sterilization, shortened life expectancy, and mind control.
Article continues below advertisement
4. Walt Disney's Frozen Head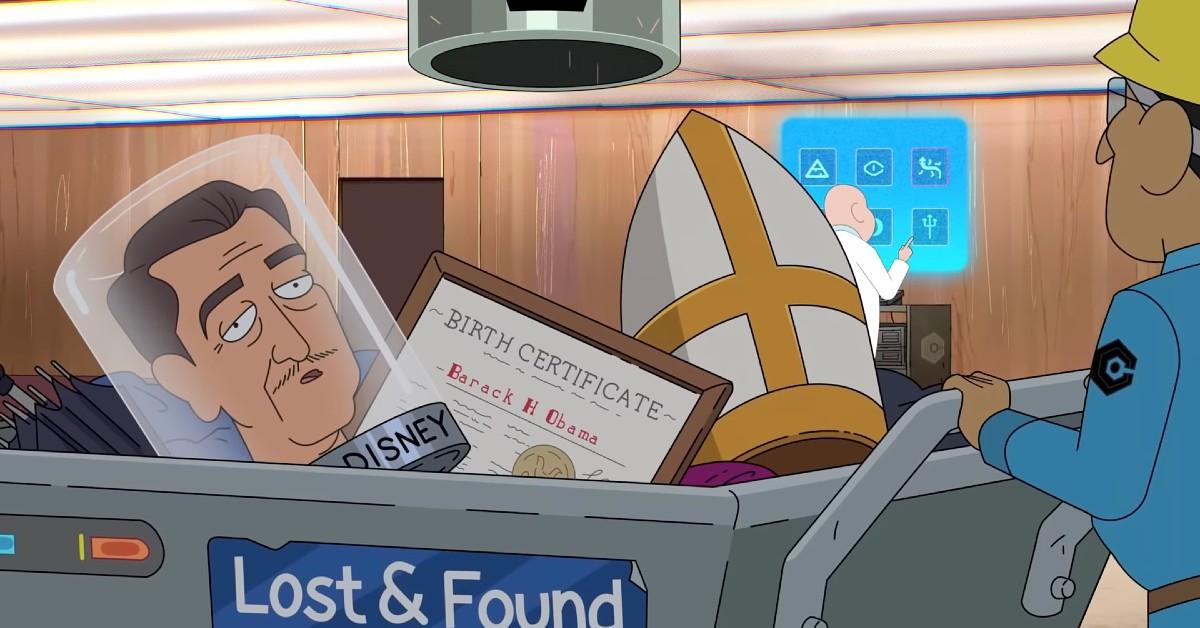 Nickelodeon's iCarly even spoofed this popular conspiracy back in a 2009 episode. Inside Job, however, only references it in a "Lost & Found" bin featured in the pilot episode. The urban legend claims that Walt Disney's head is frozen and hidden somewhere in Disneyland. Some theories suggest it's located beneath the park's Pirates of the Caribbean ride.
Article continues below advertisement
Inside Job also touches on conspiracy theories of other supposedly cryogenically frozen famous people, like Elvis Presley and John F. Kennedy, whose bodies are kept in the cryo-chamber.
Article continues below advertisement
5. Mothman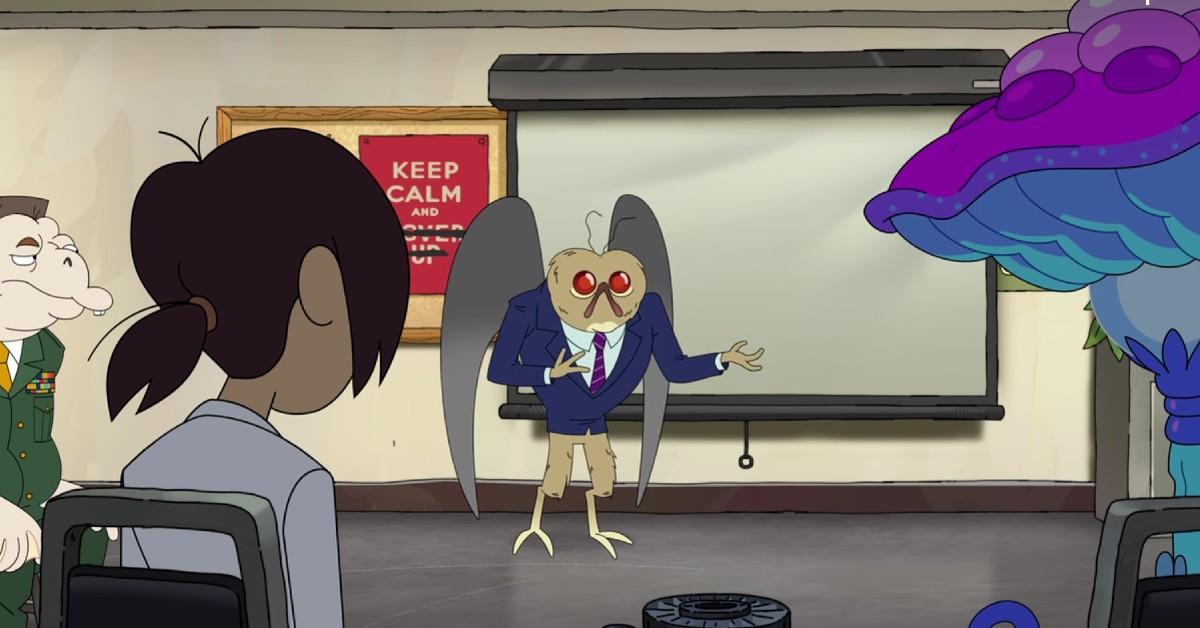 Inside Job is undoubtedly clever, as its Mothman character, brilliantly named Mr. Mothman, works for "Inhuman Resources."
The Mothman conspiracy theory is the second on the list to claim the existence of an animal/human hybrid cryptid creature. In November 1966, Roger and Linda Scarberry and Steve and Mary Mallette witnessed something bizarre flying through the skies of Point Pleasant, West Virginia. There were allegedly several sightings of the enormous flying moth-like being up until the Silver Bridge collapse in December 1967, which killed 46 people.
Article continues below advertisement
Many connected the Mothman sightings to said tragedy, as if he were a sinister warning that something horrible was soon to come. These days, however, Point Pleasant celebrates the legend of Mothman, boasting a kitschy Mothman Museum and even putting on an annual Mothman Festival. It's all in good fun.
Season 1 episodes of Inside Job are streaming on Netflix.