Who Voices Psychic Mushroom Magic Myc on Netflix's 'Inside Job'? 'Fleabag' Fans Know Him
Pyschic mushroom Magic Myc is the snarkiest, rudest, and horniest character on Netflix's 'Inside Job.' Here's what to know about the actor who plays him.
Fans of Adult Swim's uber-popular sci-fi adult cartoon Rick and Morty will want to give Inside Job a watch. Created by Disney Channel's Gravity Falls writer Shion Takeuchi, and with executive producer Alex Hirsch — aka the creator of Gravity Falls — satirical adult cartoon Inside Job happily pokes fun at some of history's wildest conspiracy theories. The show revolves around socially inept genius Reagan Ridley (Lizzy Caplan) and her eccentric team as they work to hide the world's conspiracy theories.
Article continues below advertisement
With outlandish theories like elite lizard people, chemtrails, and the fake moon landing all being real in the Inside Job universe, the show is a hoot. Among the show's many bizarre characters is talking psychic mushroom Magic Myc, an equally sarcastic and horny Cognito Inc. employee. If you wondered where you've heard that snarky voice before, perhaps you're a fan of Phoebe Waller-Bridge's impeccable two-season series Fleabag.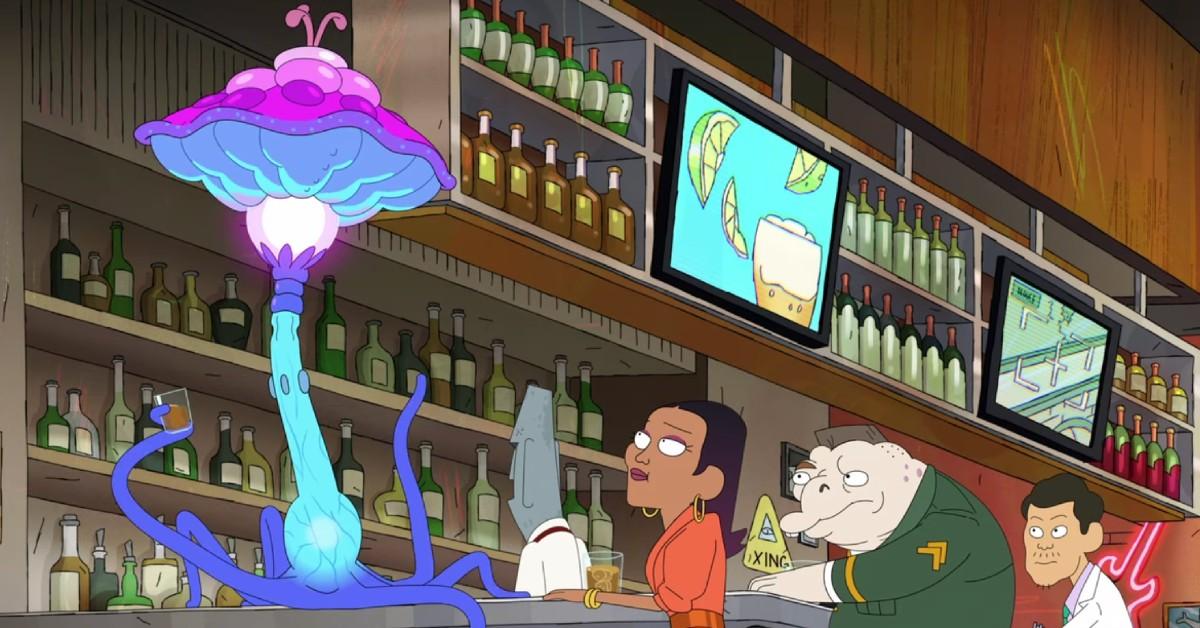 Article continues below advertisement
Who voices 'Inside Job' character Magic Myc?
Said nasty alien mushroom is voiced by actor and comedian Brett Gelman. There's something wonderfully arrogant-sounding about his voice, a quality that his character thrives on. Brett opened up about what excited him about working on Inside Job.
"The writing, and the world that was being created. I just thought it was such a brilliant idea to be making this that is making fun of the deep state. A thing that may or may not exist," he told Nerds & Beyond.
"I just thought it was a brilliant, brilliant idea. And when they told me I was going to be playing a giant mushroom — I mean how could I say no? How could I say no to that?" he gushed. Agreed. Voicing a jellyfish-looking alien fungus is the goal.
Article continues below advertisement
Where else have we seen Brett Gelman?
Brett Gelman has shown off his acting chops in strange Adult Swim comedy specials like Brett Gelman's Dinner in America, and shows like Netflix's rom-com series Love and FX's comedy series Married. However, he's more known for his characters in Phoebe Waller-Bridge's Emmy-winning dramedy Fleabag and the Duffer brothers' Emmy-winning sci-fi series Stranger Things.
Article continues below advertisement
His characters are different — former investigative journalist Murray Bauman of Stranger Things is much more tolerable than Fleabag's ill-bred misogynist Martin — but something about both of their unpolished, blunt ways of speaking, courtesy of Brett, are laughably similar.
Brett also starred in 2017's indie comedy Lemon and is listed as a cast member of the upcoming film adaption of sci-fi horror video game franchise Five Nights at Freddy's, which got delayed after its director stepped down.
Article continues below advertisement
As for what Inside Job's Brett Gelman would like to see for Magic Myc's storyline, well, he's hoping for some romance. "I'd love to see Myc in a romantic relationship, that would be fantastic. It'd be amazing if like, he became the central part of some sort of actual QAnon conspiracy, just to have Myc be at the center of that would be really fun," Brett Gelman told The Mary Sue. If anyone should play that cocky shroom, it should be him.
Season 1 episodes of Inside Job are streaming on Netflix.