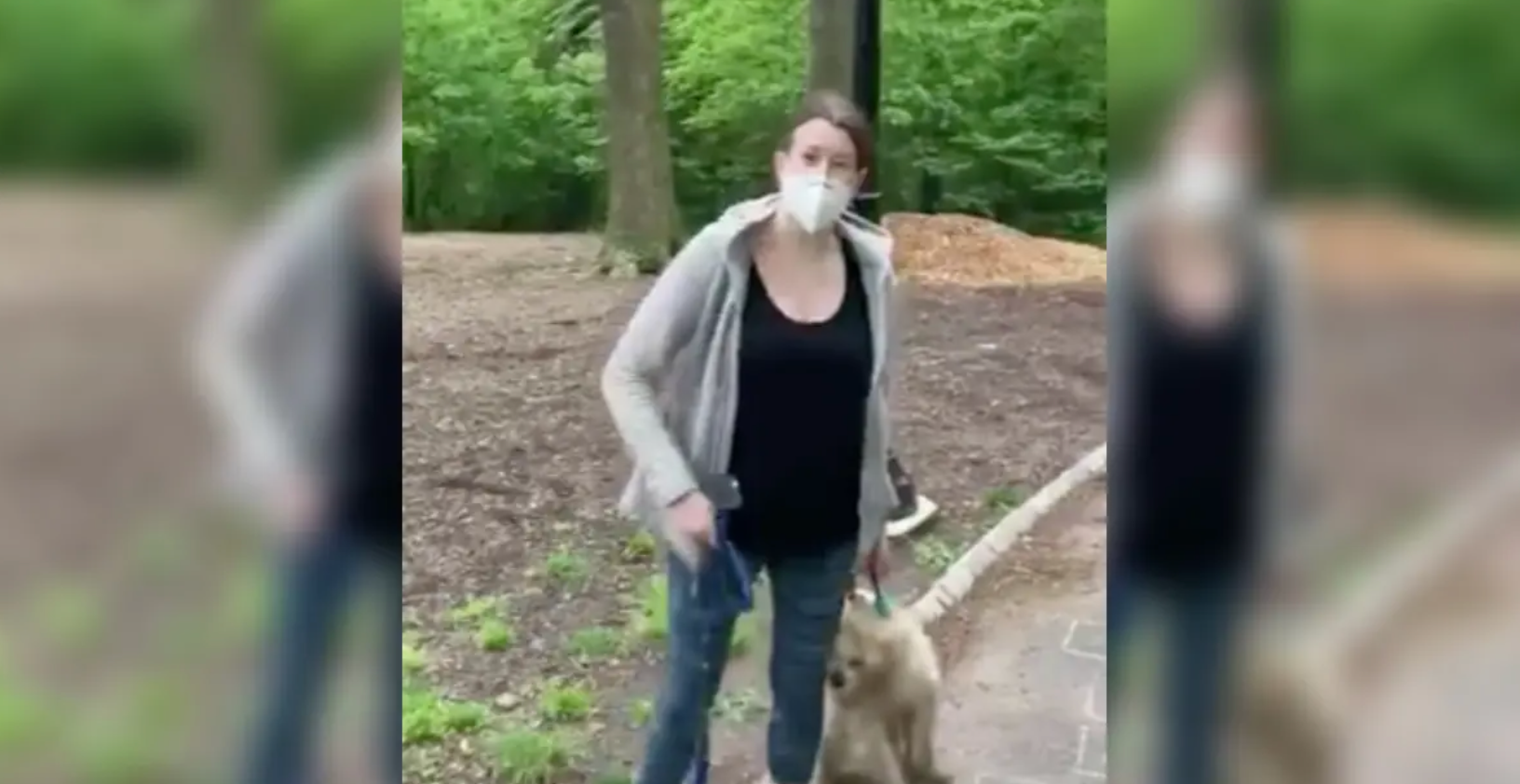 Amy Cooper Is Facing Criminal Charges for Her False 911 Call
Amy Cooper made headlines when she called the cops on a Black man who was bird-watching in Central Park after he confronted her about not having her dog on a leash. Her tirade and eventual calling of the police led to a worldwide news story that, once again, showed a white person calling the police on a Black person for simply being Black.
Article continues below advertisement
What made matters worse was Amy mentioning to the bird-watcher that she would be sure to mention that "an African American man was threatening [her] life." It has now been reported that Amy Cooper will face criminal charges for that 911 call. Since she has Canadian roots, does that mean she will be deported if convicted of her crime?
Amy Cooper made a false 911 call.
Amy Cooper was walking her dog while Christian Cooper was bird-watching at a wooded area of Central Park called the Ramble. Amy's dog was not on a leash, which is contrary to the Ramble's rules, according to the park's website.
Article continues below advertisement
Christian Cooper confronted her about putting her dog on a leash, and in recorded video of part of their encounter, Amy frantically tells police that Christian Cooper is threatening her and her dog. "I'm taking a picture and calling the cops," Amy Cooper is heard saying in the video. "I'm going to tell them there's an African American man threatening my life."
Article continues below advertisement
Christian Cooper then posted the video on Facebook where it has since been shared thousands of times and became a trending topic on Twitter.
Article continues below advertisement
Will Amy Cooper go to jail?
Amy Cooper called the police and falsely accused a Black man of threatening her life. Because there is now video evidence of her claims clearly being false, she will be charged with falsely reporting an incident, according to the Manhattan District Attorney's Office.
"We are strongly committed to holding perpetrators of this conduct accountable," said Cyrus R. Vance Jr., the Manhattan district attorney.
Amy Cooper was issued a desk appearance ticket and is scheduled to be arraigned on Oct. 14, 2020. According to The New York Times, if she is convicted of the crime she is charged with, she could receive a conditional discharge or be sentenced to community service or counseling rather than jail time.
Article continues below advertisement
Amy Cooper's lawyer, Robert Barnes, said in a statement that she would be found not guilty and he criticized what he called a "cancel culture epidemic" for a rush to judgment.
It's unlikely Amy Cooper would be deported, but many people think she should be.
Due to the charge against Amy Cooper being a misdemeanor and her chances of going to jail being very slim if she is convicted, it would also be very unlikely that she would be deported to Canada. Also, the status of Amy Cooper's citizenship is unknown, so if she has dual-citizenship in the United States and Canada, she cannot be deported.
Article continues below advertisement
This doesn't negate the fact that many believe she should be convicted and deported. One Twitter user wrote, "Amy Cooper is a Canadian. If she isn't a naturalized citizen, she needs to be deported!" Another user echoed, "I would really like to see #AmyCooper arrested, serve some time, & then be deported. Get her the hell out of America."