Jada Pinkett Smith and Will Smith Address the August Alsina Rumors
August Alsina revealed his relationship with Jada Pinkett Smith, saying that Will gave him his blessing, in turn confirming their open marriage rumors.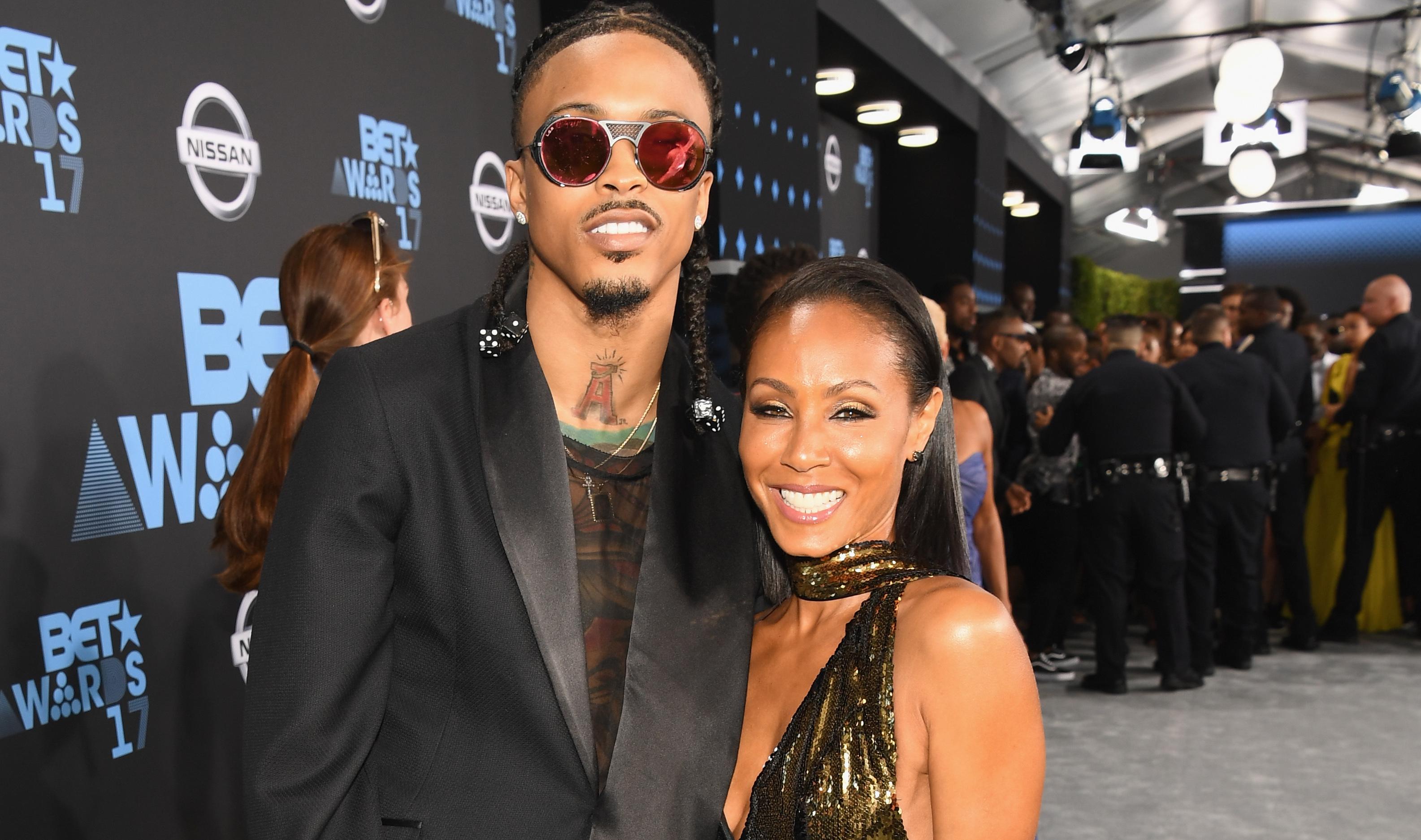 Will Smith and Jada Pinkett Smith's marriage has been a topic of discussion for years. A lot of that stems from the fact that their relationship is viewed as pretty non-traditional. They have often referred to each other as life partners, as opposed to husband and wife.
Article continues below advertisement
There have been plenty of rumors of the couple having an open marriage or being polyamorous. In fact, in 2019, their daughter, Willow, spoke about being polyamorous, however, Jada wasn't so keen on the idea. The 48-year-old did suggest, though, that she often felt she was in a "throuple" with Will and his ex-wife, Sheree Zampino.
As it turns out, Jada and Will might have been in a non-traditional relationship, not totally unlike the ones that Willow is interested in. August Alsina, who has been rumored to be in a relationship with Jada, confirmed that they were together, and, in turn, he seemingly confirmed Will and Jada's open marriage.
Article continues below advertisement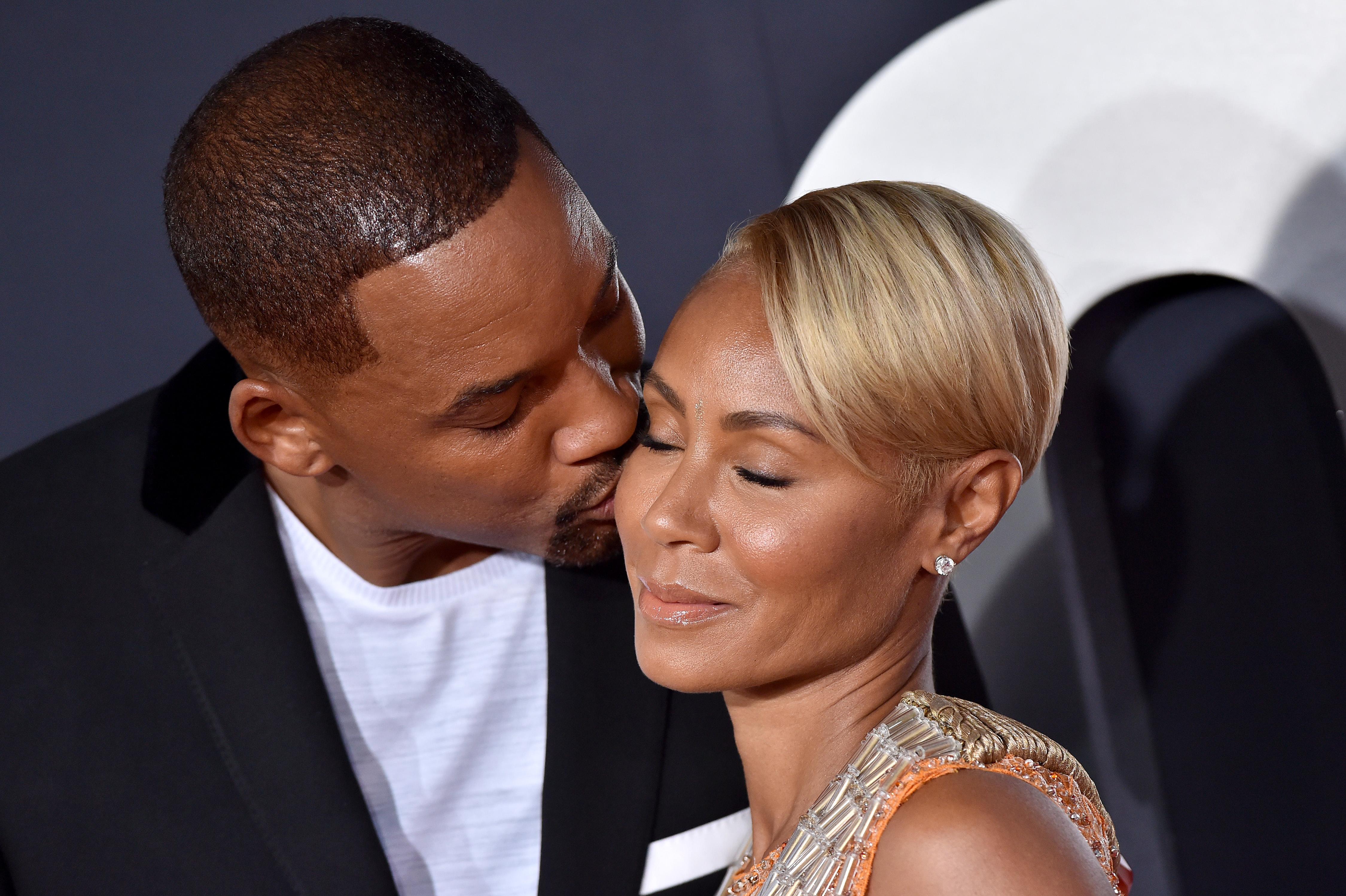 Are Will and Jada Smith in an open marriage? It's been a rumor for years.
Jada addressed open marriage rumors all the way back in 2013, and it certainly seemed to be a confirmation, without ever having said it outright. These rumors had started back in 2008, when tabloids claimed that Will had said that Jada could be with another man if she wanted to be.
Article continues below advertisement
Jada told HuffPost Live, "I've always told Will, 'You can do whatever you want as long as you can look at yourself in the mirror and be OK.' Because at the end of the day, Will is his own man. I'm here as his partner, but he is his own man. He has to decide who he wants to be and that's not for me to do for him. Or vice versa."
Jada was rumored to be having an affair with August Alsina.
Jada has been suspected of being with R&B singer August Alsina for years, though neither of them ever confirmed their status. August has gone so far as to joke about it. However, on June 30, he spoke to Angela Yee and admitted that they had been together. Moreover, he said Will knew about it, and he only began dating Jada after getting Will's approval.
Article continues below advertisement
"I actually sat down with Will and had a conversation due to the transformation from their marriage to life partnership that they've spoken on several times and it not revolving romanticism. He gave me his blessing. I totally gave myself to that relationship for years of my life. And I truly and really, really deeply loved and have a ton of love for her. I devoted myself to it. I gave my full self to it," the 27-year-old said.
Article continues below advertisement
He went on to say, "I can die right now and be okay knowing that I truly gave myself to someone... Some people never get that in this lifetime."
He added that "there's so much that would be hard for people to understand."
Will and Jada addressed the rumors on 'Red Table Talk.'
Jada put herself in the hot seat of her show Red Table Talk on July 10, in which Will questioned her about her relationship with August. They recalled that, when August came into their lives, his health was in a bad place. August was on a previous episode of Red Table Talk, in which he discussed his battle with addiction.
Article continues below advertisement
"I started a friendship with August. We actually became really, really good friends. It all started with him just needing help," Jada recalled. She also said that, at the time, she and Will were separated.
"I was done with your ass," Will said.
"We decided that we were going to separate for a period of time and you go figure out how to make yourself happy and I'll go figure out how to make myself happy… I really felt like we could be over," Will said, with Jada echoing the sentiment, saying, "We were over."
While Jada referred to her relationship with August as "an entanglement," Will clarified that it was indeed a relationship.
Article continues below advertisement
Jada did not deny that she entered into a relationship with August, but what she did deny was that Will gave August permission to be with her, as August previously claimed.
Article continues below advertisement
"One of the things that was kind of swirling around in the press about you giving permission … the only person who could give permission in that particular circumstance is myself. ... What August was probably trying to communicate, I could actually see how he could perceive it as permission because we were separated amicably. And I think he also wanted to make it clear that he's not a homewrecker. Which he's not," she said.
The couple also said that this relationship occurred years ago, and they'd already gone through discussing it, dealing with it, and going to therapy together.
Jokingly, Will said, "I'm gonna get you back," to which Jada responded, "I think you've gotten me back. I think we're good on that, okay?"