Avery Russell Makes 'Below Deck' History
In a never-before-seen twist for the 'Below Deck' crew, deckhand Avery Russell left after just one episode. Will he ever return?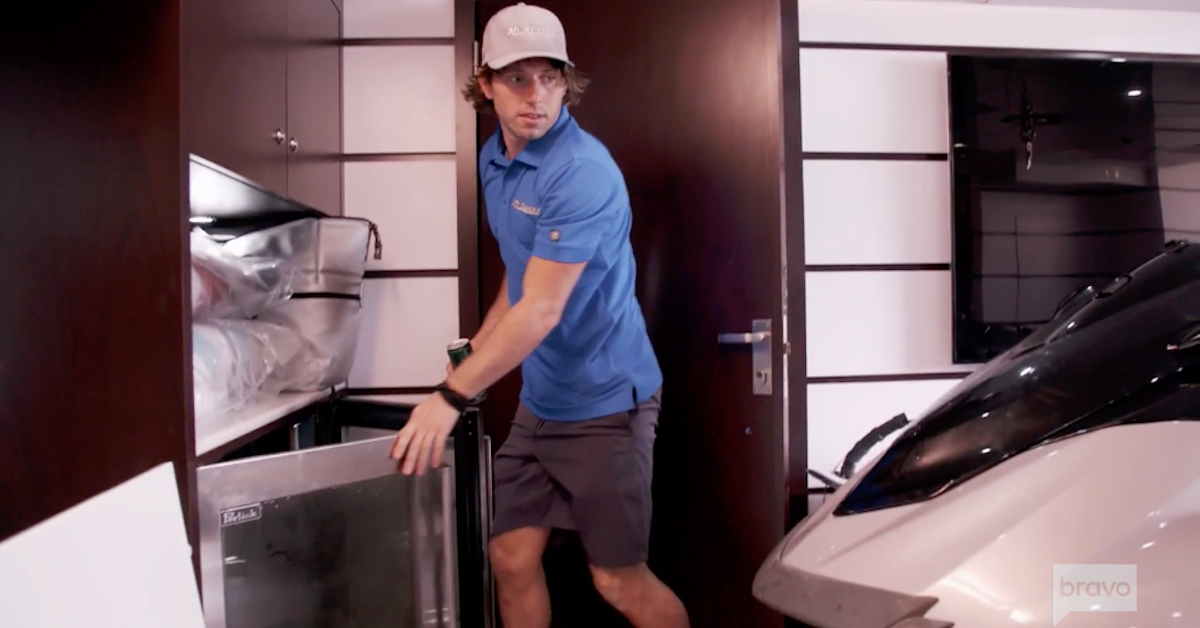 Ahoy there! Season 8 of Below Deck is back with the crew of My Seanna returning to the Caribbean for the first time since Season 5.
The premiere kicked off with plenty of drama. Not even five minutes into the episode, bosun Eddie Lucas discovered that Captain Lee wasn't onboard but at a nearby hospital being treated for a broken rib after falling in the shower.
Article continues below advertisement
Thankfully, the Stud of the Sea managed to get back to the boat before the first charter, despite still being in pain. But in a historic, never-before-seen twist, My Seanna also lost a crew member, Avery Russell, during the first episode.
While crew departures are nothing new for the show, no one has ever left Below Deck during the first episode of the season.
So, what happened and will Avery return to Below Deck for later episodes? Keep scrolling to find out.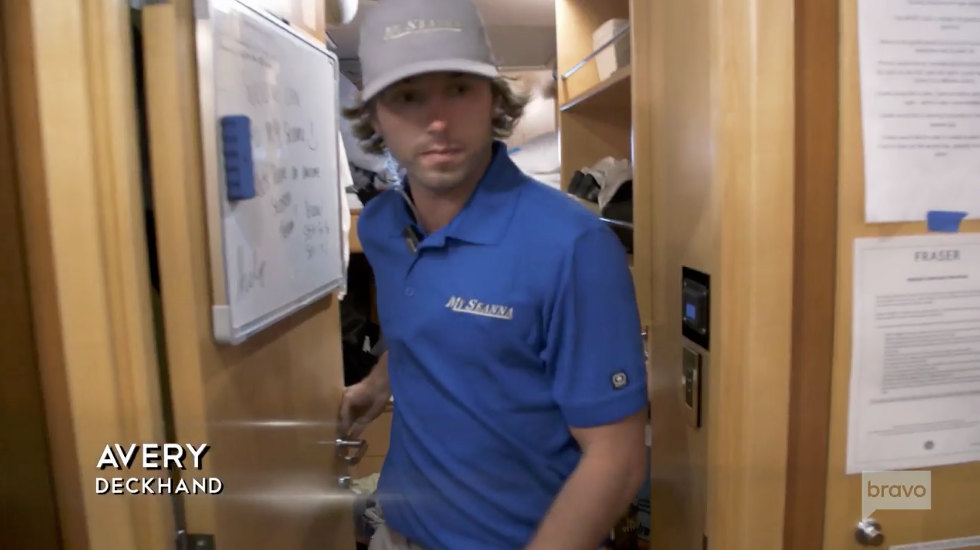 Article continues below advertisement
What happened to Avery Russell?
Before Season 8 had even begun to air, viewers were quick to notice that bosun Eddie Lucas only had a team of two deckhands listed in the cast lineup, when Below Deck usually features a bosun along with three deckhands. But when the premiere aired, there was clearly a third deckhand on board.
One fan asked, "Who, pray tell, is this random deckhand named Avery in the #BelowDeck S8 sneak peek? He's not listed in the official cast, nowhere to be found on the press release, but gets his own intro in the premiere?"
We now know that the mystery third deckhand is Avery Russell, who unfortunately had to leave the boat at the end of the first episode after receiving some sad personal news.
Article continues below advertisement
It's unusual for tragedy to strike so early in the season, but during the first episode, Avery got a message from his mom about his sick grandmother's health having taken a turn for the worse.
While his family doesn't pressure him to leave and Avery himself wasn't sure if he would make it back home in time to say goodbye, he immediately informed Captain Lee that he needed to head back to his family.
Article continues below advertisement
Will Avery return for the rest of the season?
Avery addressed his early departure from the show on his Instagram, posting screenshots of himself on the show. He thanked his fans for "their love and support and [for] going out to watch the new season," saying that being on the show was a great experience. Avery also said that, "Hopefully everyone will get to see more of me in the future," hinting that he might back back mid-season before telling his fans to also, "Keep watching new episodes every week!"
It's extremely unclear as to whether Avery will return to My Seanna later this season, but given that he's been left out of the main cast lineup, it seems more likely that he would be invited to return on a future season than to return in the coming weeks.
Deckhands also have a tough job even with a full team and based on past crew departures, it seems highly probable that Captain Lee will be hiring a replacement faster than Avery would be able to get back to the boat.