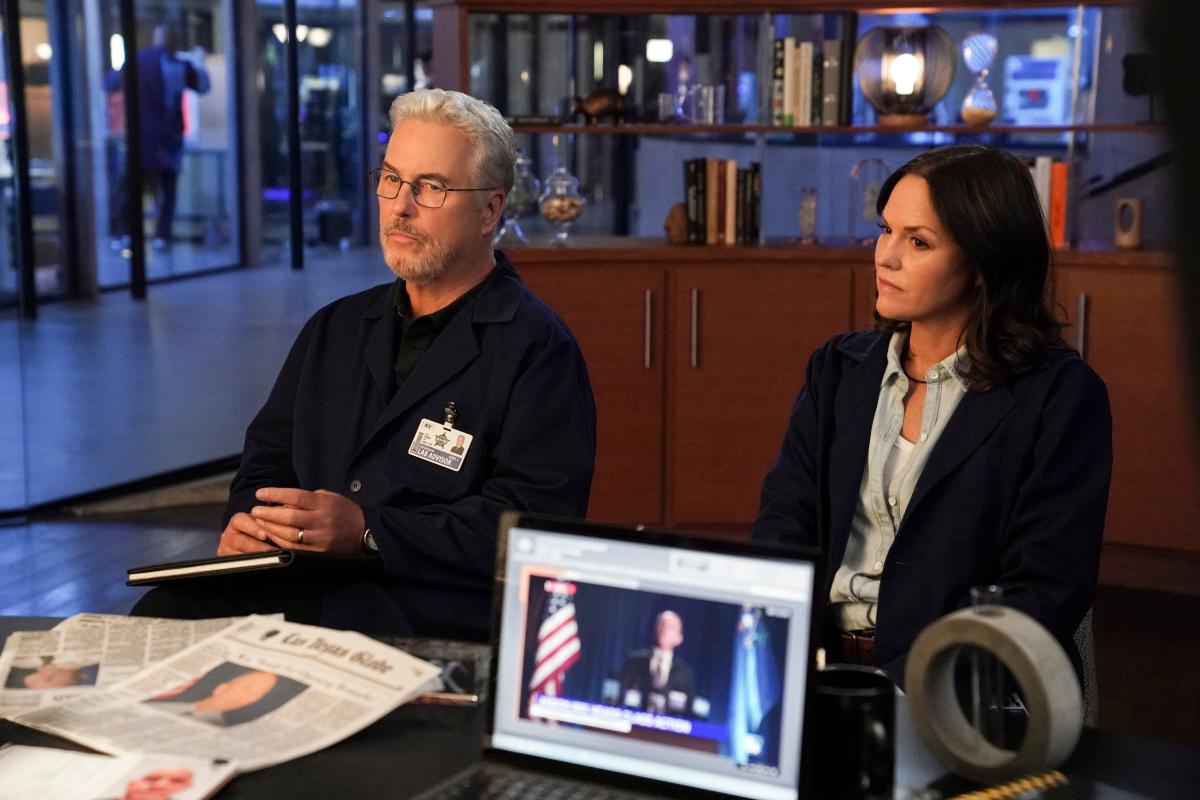 'CSI: Vegas' Teases a New Case for Season 2
Spoiler Alert: This article contains spoilers for the Season 1 finale of CSI: Vegas.
It's rare to get a second chance, which is kind of what CSI: Vegas has been for CSI. What a thrill it has been, revisiting Gil Grissom (William Petersen) and Sara Sidle (Jorja Fox). It would be a shame to have to say goodbye after a single season. Will CSI: Vegas have a Season 2? Fans are crossing their fingers and placing their bets on "yes."
Article continues below advertisement
Will 'CSI: Vegas' have a Season 2?
Originally, CSI: Vegas was a limited series, created to celebrate the 20th anniversary of CSI. So, it seemed that a second season was not meant to be. However, as luck would have it for CSI fans, plans have changed. According to Deadline, a second season is expected to arrive for the 2022 to 2023 broadcast season.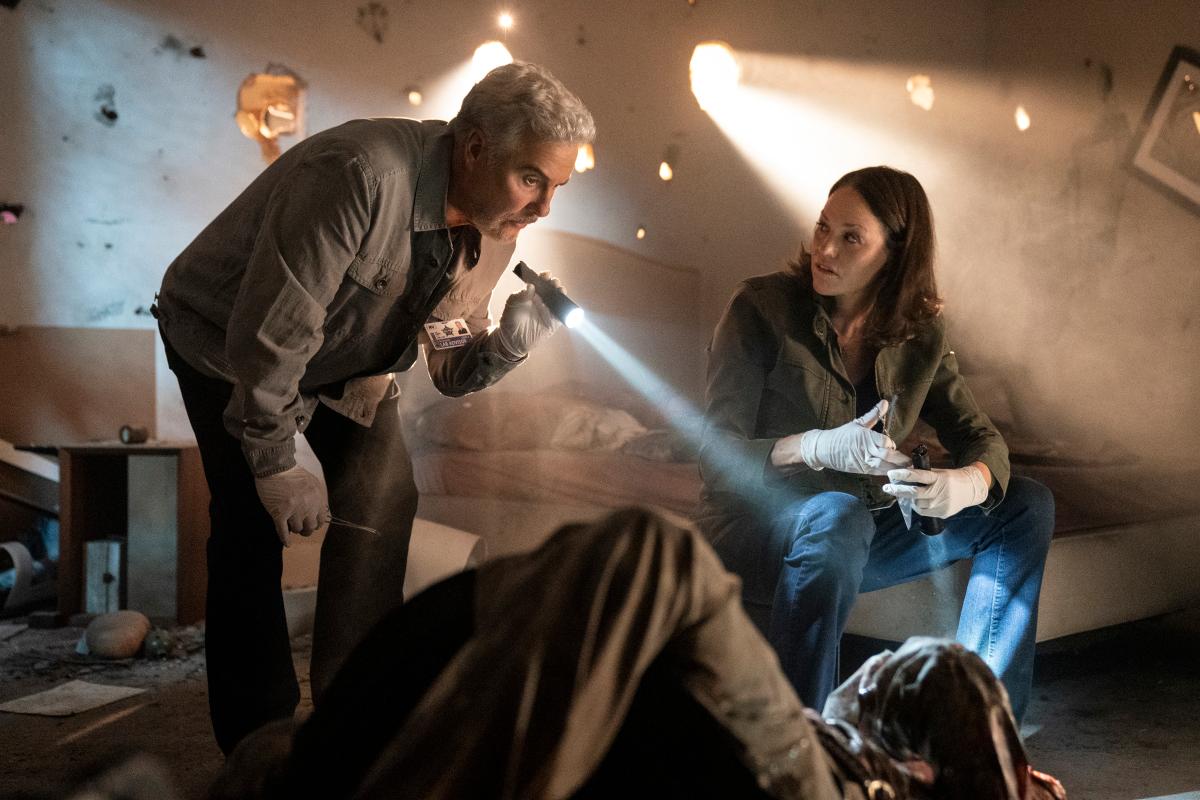 Article continues below advertisement
Unfortunately for fans who were hoping for more of Gil and Sara's relationship on screen, William Petersen only signed on for the 10-episode limited series and will not be returning as an actor for Season 2. However, he will be behind the scenes working as an executive producer. As far as Jorja Fox's Sara Sidle goes, Deadline's sources claim that her contract allows her to continue into the second season, but only if she so chooses. As of yet, she has not confirmed if she intends to stay on.
It's possible that a reason William is not returning is his health. While Jorja is in her early fifties, William Petersen will turn 69 in February 2022. He already had a health scare while filming Season 1 of CSI: Vegas. William was hospitalized in August 2021 for mysterious reasons. TMZ reported that he started feeling sick and needed a break. Eventually, he left the set in an ambulance.
Article continues below advertisement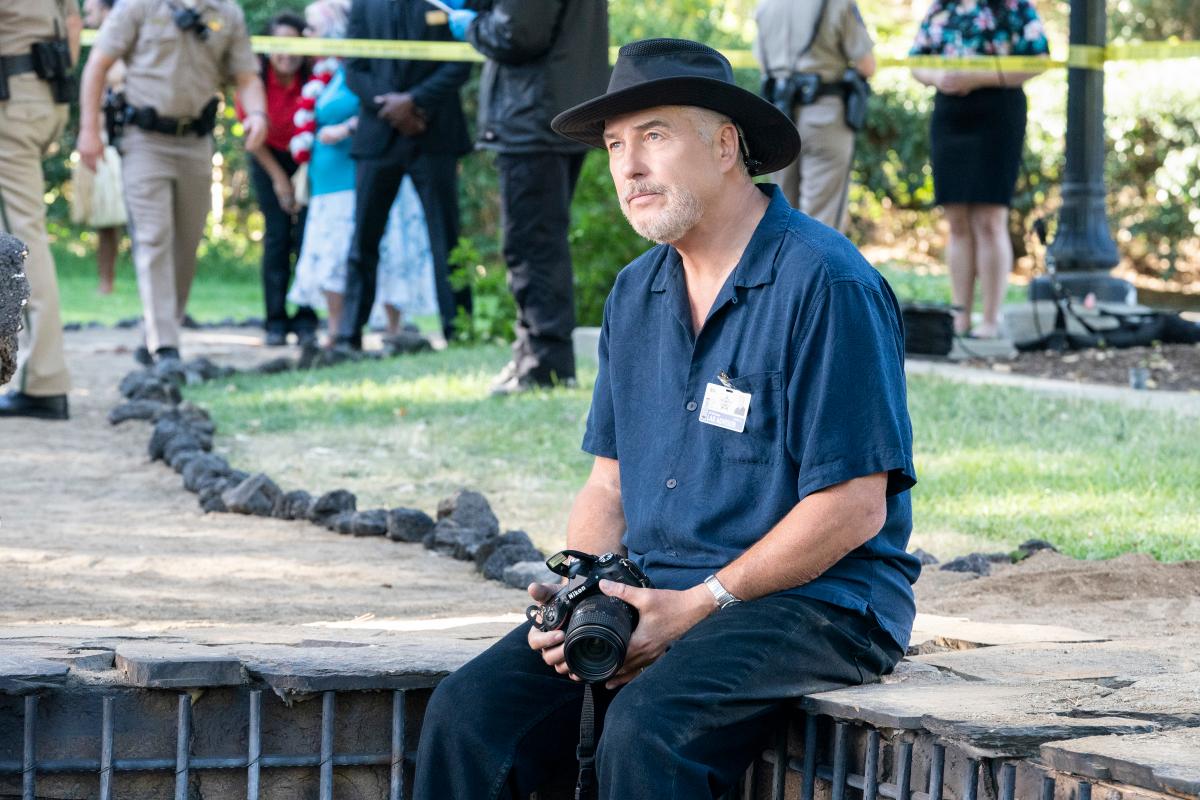 What will Season 2 be about?
Season 1 of CSI: Vegas may have ended the saga of who framed David Hodges, but the finale opened the door for a new case — a serial killer on the loose. Showrunner Jason Tracey spoke to Entertainment Tonight about what's to come for the Crime Lab after the finale before the show's second season got the official green light.
Article continues below advertisement
"The images that you see at the very end of the episode, teasing where we might go in Season 2 if there is a season 2, were something that me and Craig O'Neil ... have had kicking around in our mind for a long time," he said. "It's a story that would be sprinkled in and lightly serialized — probably not as intensely, not as every week as this season. But there's a big, complicated web of plot that can spin out from just those few seconds that you see at the end of the finale."
And if you missed any of those familiar faces from CSI on CSI: Vegas, you'll be relieved to know that there's still a chance they'll return. "I hope we'll find some folks that'll get to come," he said. "And when we can cook up in the writers room, and I get my writers back, we can craft some new story that always feels fitting and worthy of those characters."