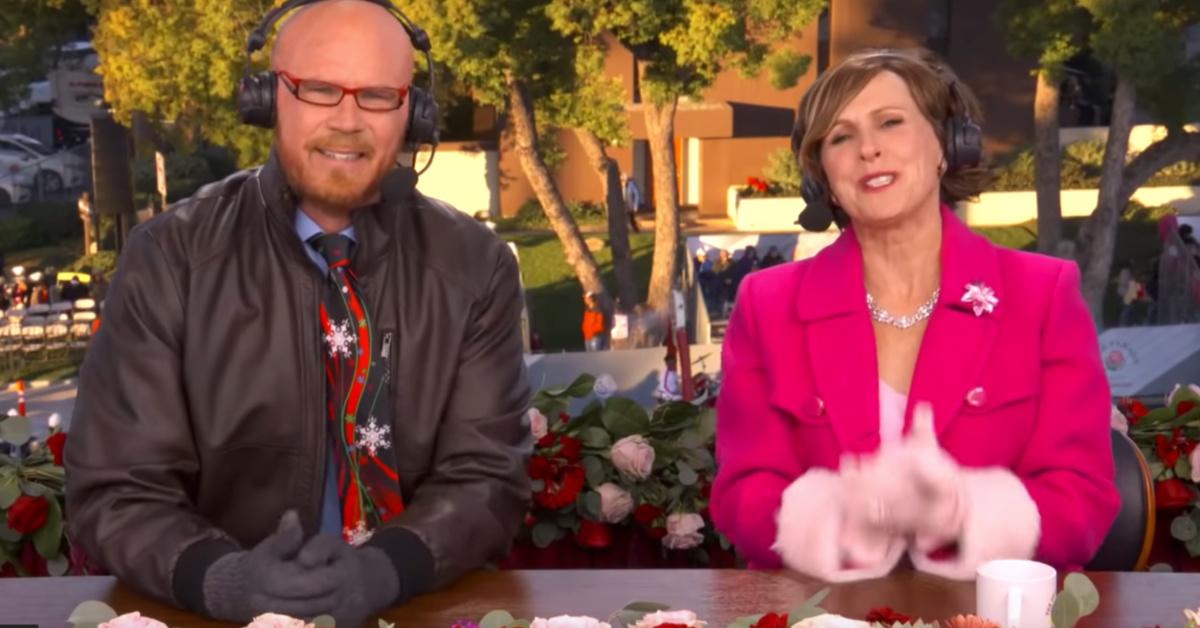 Bad News for Cord and Tish Fans — They Won't Be at the Rose Bowl This Year
Article continues below advertisement
We won't see Will Ferrell at the Rose Bowl Parade in 2020.
At least, not as his host character Cord Hosenbeck. Back in 2018, Will Ferrell adopted and perfected the role of Cord Hosenbeck, a self-described "frequent television and radio host dedicated to physical and mental wellness, who has authored more than 30 books on subjects ranging from diet to dressing for success."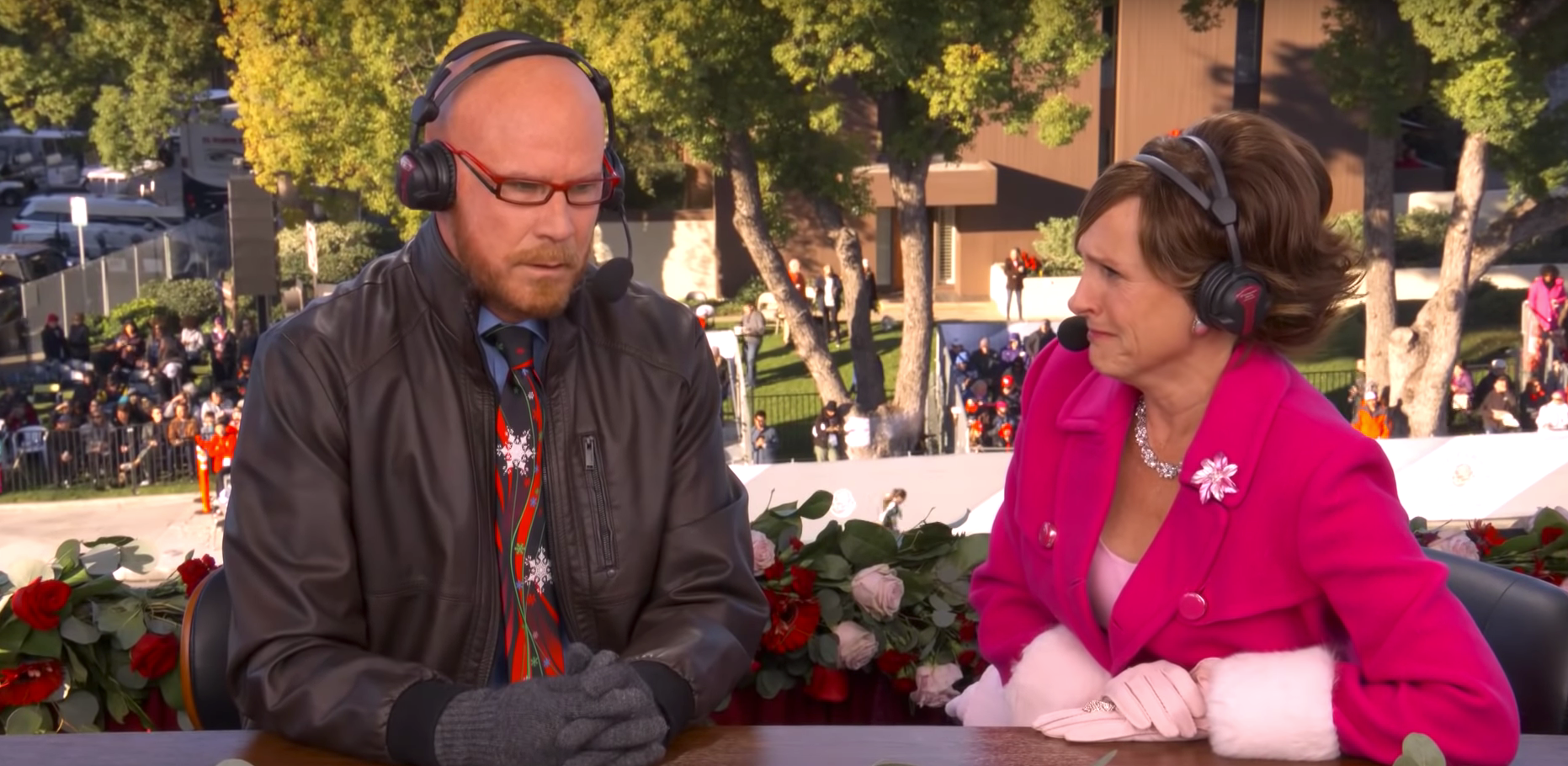 Article continues below advertisement
Along with Molly Shannon as Tish Cattigan ("former Miss Arizona, who has written books about relationships, codependency, marriage and wellness, and is also known for her two-episode stint as Assistant D.A. Keller on L.A. Law"), Will lampooned the 2018 Rose Parade and won over audiences all over the country with the Amazon Prime broadcast of the parade.
He and Molly also confused a lot of people. As Variety reported at the time, many viewers didn't realize Cord and Tish weren't actual television hosts, so some of their antics really threw people for a loop.
Article continues below advertisement
"Cord ruined it for me!!" one reviewer wrote. "He is annoying, not funny, and never stops. I was hoping to see more floats!! As we were watching they would have the shot on Cord & Tish, talking about nothing, and behind them floats going by. It was really hard to watch with my kids. We ended up putting it in silent, just to try watching. Disappointed!!!!"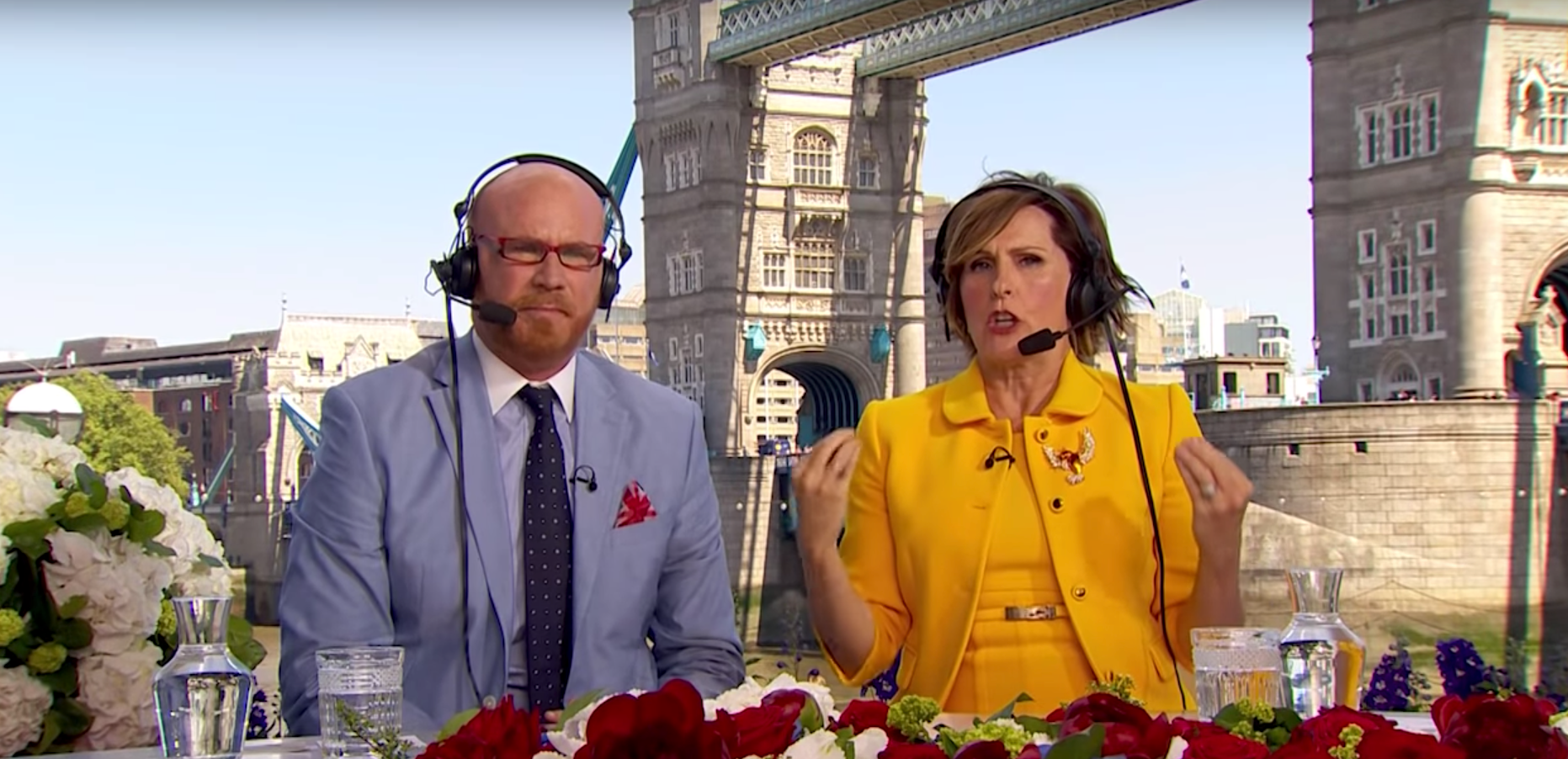 Article continues below advertisement
Will and Molly reprised their roles for the 2019 Rose Bowl Parade, but it seems they will not be there for the 2020 broadcast A statement from Funny Or Die says "For a variety of reasons, Funny Or Die unfortunately won't be able to do our annual Rose Parade broadcast this year. But we look forward to returning to Pasadena soon, hopefully in 2021." At least we can look forward to 2021!
You can always rewatch Cord and Tish's HBO broadcast of the Royal Wedding.
For whatever reason, HBO decided to hire Cord and Tish to cover the Royal Wedding in 2018. We're very glad they did, but it was also absolutely bonkers.
Article continues below advertisement
"HBO has made a huge mistake," Will said as the coverage began. Cord and Tish wore their fanciest outfits and made the funniest comments about the wedding. From Cord's extreme fear of horses ("I'm not a big fan of horses. They just scare me") to Tish's insistence that she could be a jewel thief ("I'm just saying, in general, I have what it takes to make a good jewel thief"), it was... well, it was really something. If you're craving some Cord and Tish content this year, it's worth a rewatch.
And if you really need some Rose-Bowl-specific Cord and Tish content in your life, you could always rewatch last year's broadcast. Let's face it: It'll probably be more entertaining than the parade, anyway.