The Picture Perfect First Family Is Anything but in BET's 'The Oval' — Will There Be a Season 4?
Adultery, murder, and depravity unfold behind the White House doors in Tyler Perry's 'The Oval.' Will the political drama get re-elected for Season 4?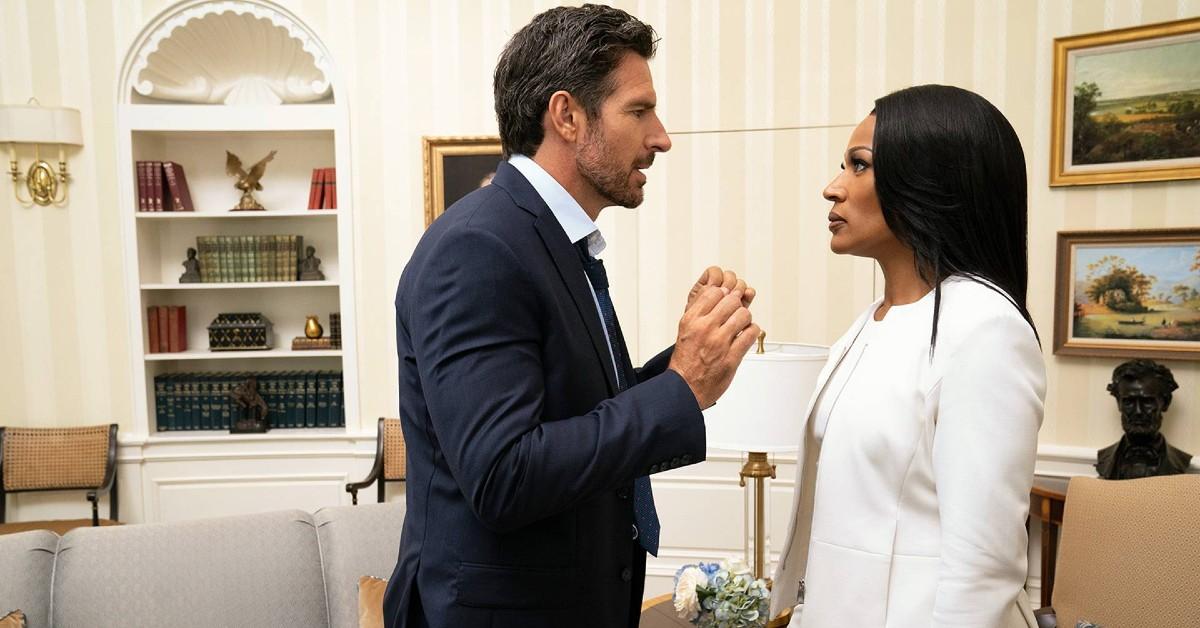 It wouldn't be incorrect to say that the American federal government hasn't always put morals and ethics at the forefront (we're treading lightly here, folks). In Tyler Perry's soap opera-style drama The Oval, however, corruption and violence are the norm in the White House. Since 2019, the BET series has given viewers a peek into the scandalous and seedy lives of the picture-perfect interracial first couple — U.S. President Hunter Franklin (Ed Quinn) and first lady Victoria Franklin (Kron Moore).
Article continues below advertisement
The American public only sees their idealized, clean-cut facade, but behind the phoniness is depravity, greed, adultery, and full-blown murder. And don't mistake POTUS Hunter and FLOTUS Victoria's kids, Gayle (Paige Hurd) and Jason (Daniel Croix Henderson), for angels; they're just as bad as their vile parents. Not every White House staff member finds it easy to turn the other way when met with such obscene levels of corruption, especially longtime head butler and church-goer Richard Hallsen (Javon Johnson).
The Oval — which sees Tyler Perry as its writer, director, and executive producer — is currently on its third drama-infused, slightly cheesy season. Of course, Tyler Perry superfans are eager to know, will The Oval get re-elected for a fourth term?
Article continues below advertisement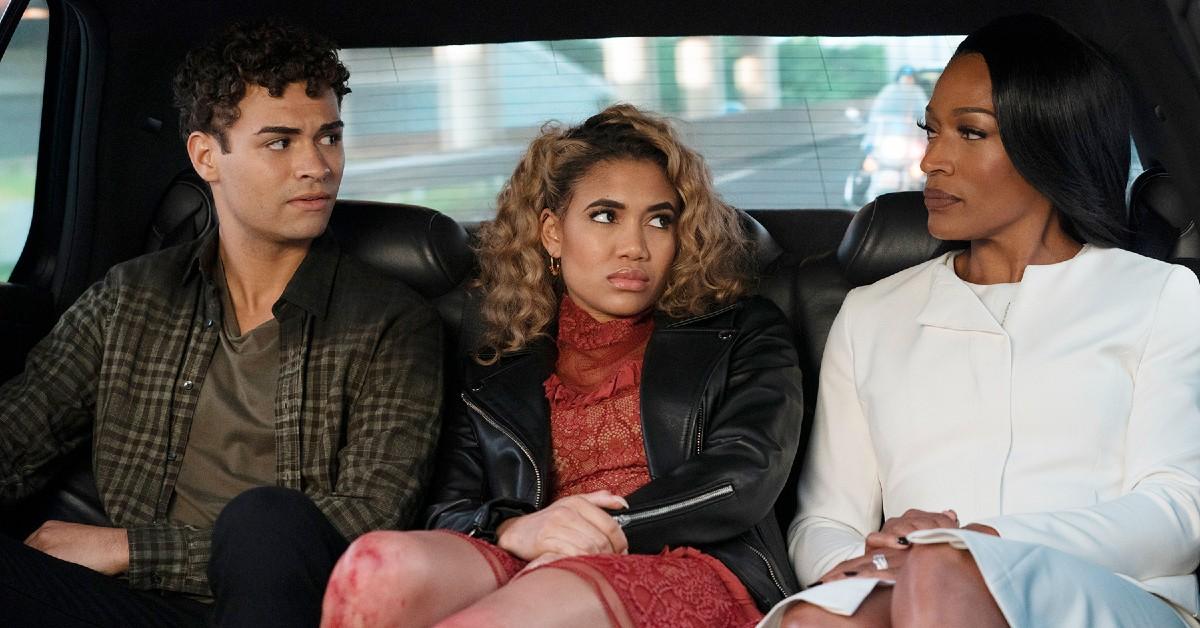 Will Tyler Perry's 'The Oval' get renewed for Season 4?
American citizens, rejoice, as The Oval has officially been re-elected for Season 4! As reported by Deadline, BET renewed The Oval and Sistas, both of which are Tyler Perry-penned series. Despite some viewers criticizing The Oval cast's acting skills — not to mention Tyler Perry's questionable portrayal of Black women in America — per the Nielsen ratings, "Sistas and The Oval are currently the No. 1 and No. 2 series, respectively, airing on cable with African Americans P2+."
Production for Season 4 of The Oval is set to take place at Tyler Perry Studios during the spring of 2022.
Article continues below advertisement
Kron Moore opened up about Tyler Perry's rapid-paced production style.
From jarring physical fights to steamy sex scenes, Tyler Perry's The Oval is full of edge-of-your-seat moments — which are all shot within a mere few weeks. As you can imagine, the rapid-fire pacing and push to adhere to the characters' ever-changing mental states can take a toll on The Oval's actors. Well, Kron Moore has gotten used to it.
Article continues below advertisement
"I liken it to theater," Kron told TVLine. "We usually only get one take, so we have to show up with our choices made. It's challenging, but it's a lot of fun, and we're all up to it. I feel like an Olympian actor. We're all like athletes at this point."
And though she's used to the pacing, the absurdity of the scenes she performs in still baffles her. "I came out of a [Season 3] scene and asked Tyler, 'Where does your mind go? How do you come up with this stuff?' He looked at me and said, 'Well, how do you deliver it so well?' I said, 'OK, touché!' and just walked away."
Perhaps we'll never understand Tyler Perry's infinitely creative mind.
Season 3 of Tyler Perry's The Oval is currently streaming on BET's website and BET Plus.