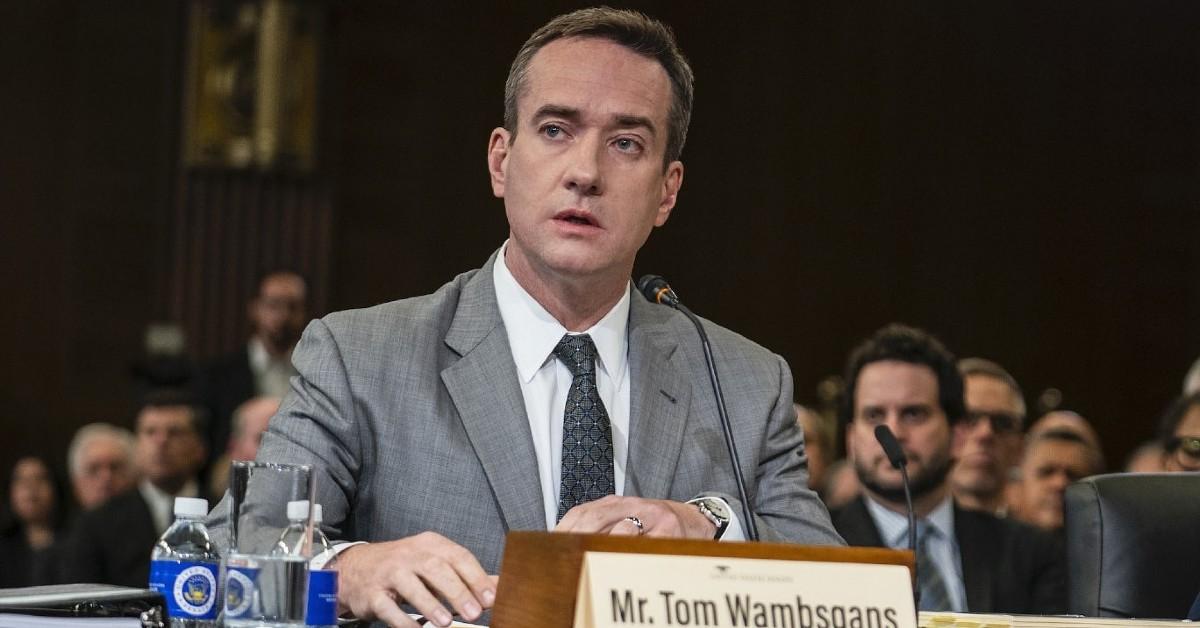 Tom Wambsgans Is Spiraling in HBO's 'Succession' — Will He Go to Prison?
Season 3 of HBO's hit satirical series Succession sees Tom Wambsgans (Matthew Macfadyen) in a rough position. WWIII commenced after Kendall Roy publicly pinned the Waystar Cruise Lines' rape, sexual assault, and murder scandal cover-up on his CEO father. Kendall was supposed to be the "blood sacrifice" when news of the cover-up broke, but his shocking Season 2 betrayal changed everything.
Article continues below advertisement
With all eyes on Logan, who Kendall claims knew all about the horrific scandal for years, there needs to be a new blood sacrifice. Logan's buddy, the President of the United States, is avoiding involvement and the FBI is happily raiding Waystar Royco's Manhattan offices. Thus, someone will ultimately go down with the ship, or the cruise ship, so to speak.
Tom is the former head of Waystar Royco's amusement park and cruise division. He also ordered Cousin Greg to destroy documents detailing the awful crimes that took place, so he comes to the conclusion that he's going down. But what does this mean for him exactly? Tom is suspecting he'll be plagued with time in prison, and Season 3, Episode 4's "Lion in the Meadow" presents viewers with a wildly frantic, terrified version of Tom — though his fate remains up in the air.
Article continues below advertisement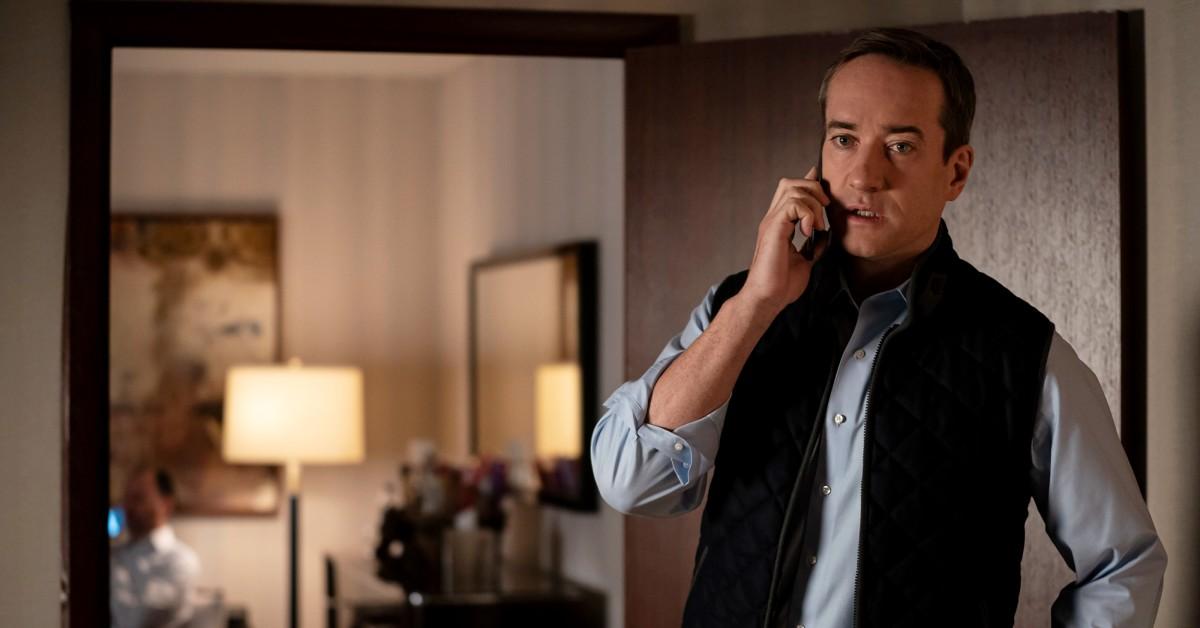 Tom Wambsgans offers himself to Logan, saying he'll take the fall for the cover-up.
As the Department of Justice rises to investigate Waystar Royco, Tom's anxiety worsens. Season 3, Episode 3 sees Tom meet with a lawyer after he realizes he needs a legal professional's view on the matter. After coming to the realization that a few years in prison may be in his future, he makes a bold move.
Article continues below advertisement
Tom speaks with his father-in-law and boss, Logan, telling him, "I will step up and go down," and fully offering himself up as the sacrifice. "He thinks that pragmatically, it's the best thing to do," actor Matthew Macfadyen told Entertainment Tonight. Though Logan is suspicious for a split second, he warms up, realizing there's not much in it for Tom.
Article continues below advertisement
In an Episode 4 scene featuring a conversation between Shiv (Sarah Snook) and Tom, Shiv can't help but notice that her hubby is flipping through a catalogue of cushy prison facilities. Shiv immediately reminds him that prison isn't a for-sure fate. "You know they're calling me Terminal Tom down on [floor] seven? 'Cause I've got cancer of the career," he tells Shiv, clearly on the verge of tears.
Tom's behavior becomes erratic during a meeting with Cousin Greg.
In an uncomfortable encounter with Cousin Greg, Tom seems unstable, as he uses self-deprecating language and acts blasé regarding his fragile position as Chairman of Global Broadcast News at ATN — not to mention as a free citizen.
Article continues below advertisement
Considering Greg (who kept copies of the documents detailing the scandal) will ultimately choose to be on Team Logan, he ponders what position he'll request. Greg relays to a scattered Tom that his heart lies in the parks division. He's thinking of asking for the title of Operations Director.
As he goes on and on about the details of his plan, Tom appears to be a broken man. "You're going to be running a theme park. And here's me, going to jail. You're going to be living in a magical castle, and I'm going to be down in a dungeon somewhere," Tom says.
Article continues below advertisement
After comparing Greg to Sporus, the favorite "slave boy" in the Roman tale of Nero and Sporus, the conversation goes south. Tom — who starts yelling at Greg — doesn't want to admit how scared he is of prison and how jealous he is of Greg's desirable position.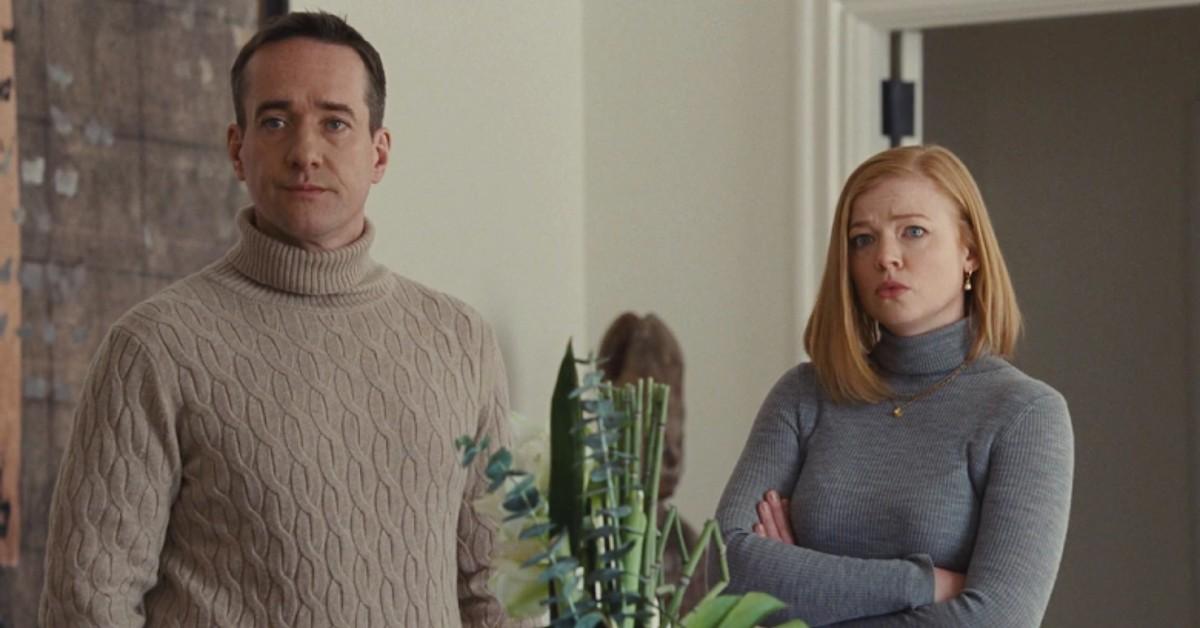 Another Tom meltdown occurs, this time concerning how badly he'll miss the cold glass of white wine he enjoys with Shiv after work. It becomes clear to both viewers and Shiv that Tom Wambsgans is unraveling. We'll have to wait and see if Tom actually winds up in handcuffs.
New episodes of Succession air Sundays at 9 p.m. EST on HBO and HBO Max.