Woman Tricked into Taking "Marketing" Job Interview, Turns Out to Be Selling AT&T at Costco
Woman rage quits mid-job-interview for Costco after finding out it was to sell phone plans for AT&T in one of its stores.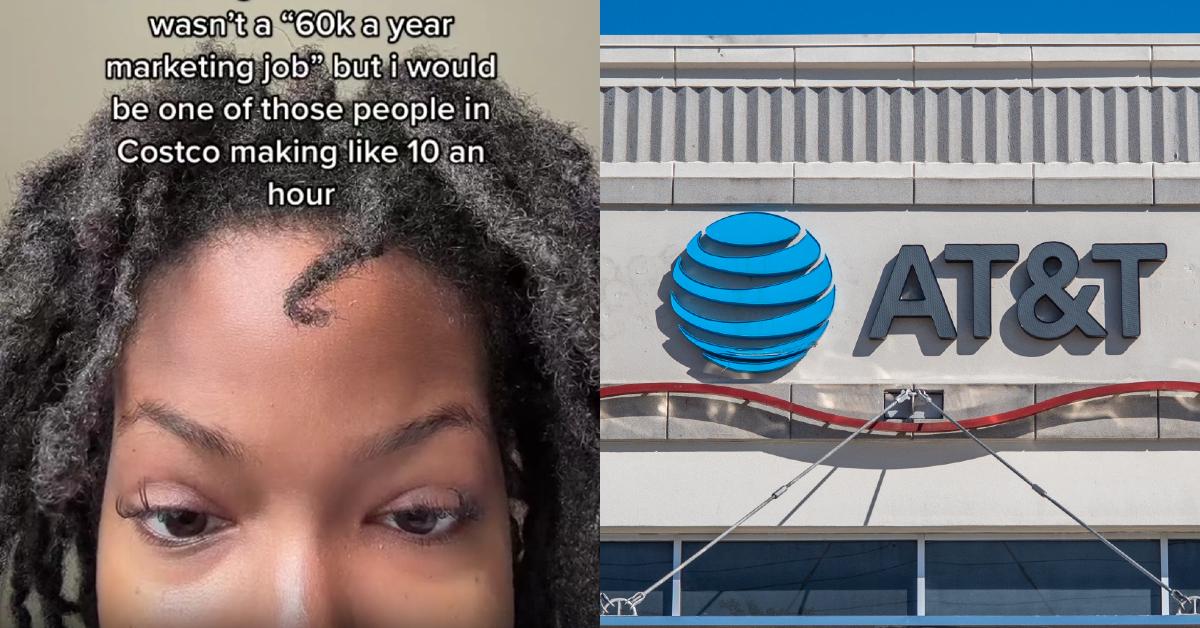 When it comes to working in retail, Costco stacks up very, very well against its competitors. With an average hourly rate of $18.96 per hour for its employees, comprehensive healthcare coverage even for part-time workers, along with a free membership and the ability to give out three additional ones to folks of their choosing, it's a pretty sweet deal for anyone looking to work a retail job.
Article continues below advertisement
It's no wonder that the business currently enjoys an employee retention rate of 94%, one of the highest in the retail industry.
And then there are the salaried positions at the company like marketing managers who, according to GlassDoor, earn anywhere from $62,000-$97,000 per year.
Article continues below advertisement
It's one of these jobs that a TikToker named Natia (@natiajoy) thought she was securing for herself when a recruiter reached out to her for a job opportunity at a Costco store.
And while she ended up being offered a job that would indeed have her working inside of a Costco store, it turned out it was for a different company entirely.
Article continues below advertisement
If you've ever shopped inside a Costco, it probably didn't take you long to realize that the retailer sells literally anything and everything.
Article continues below advertisement
Want some washing machines? They've got you covered. Foot-long prepared hot dogs with a fountain soda for less money than a king-sized Kit-Kat bar? Costco can do that for you.
You may have also noticed in your Costco travels that its stores usually feature kiosks from folks selling other products inside of the building that isn't directly affiliated with Costco.
Like the various cell phone providers that setup shop inside of a Costco. Which turned out to be the "marketing" job that Natia was referring to.
Article continues below advertisement

She writes in a text overlay of her video: "me thinking about the time i got fed up during an interview and exited the Zoom call in the middle of her talking once i realized it wasn't a '60k a year marketing job' but i would be one of those people in Costco making 10 an hour"
Article continues below advertisement
She said that as a result of her experience, she ultimately decided to get a job as a server instead: "and that folks is when i got fed up and started serving the very next week!"

Article continues below advertisement
Some commenters shared their own less-than-stellar work experiences, and that the second they brought up salary/pay with whoever was hiring for jobs like these, managers immediately start to get a little flustered.
"They get so annoyed when you ask about pay. Like what other reason would I get a job,"
Someone else said that they too have taken interviews in the past that were predicated on misleading promises: "i did a 'marketing assistant' interview a few months ago and turned out to be a pyramid scheme bruh i was sick"
Article continues below advertisement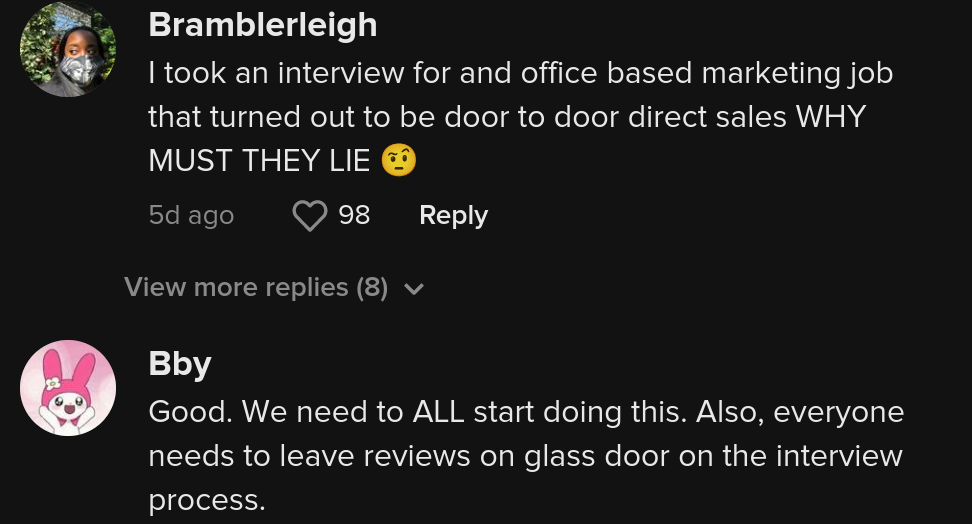 Another person penned that the pyramid scheme struggle being a job seeker is a real one: "I remember the time I almost got tricked by a pyramid scheme too"
Article continues below advertisement
While someone else said that they noticed an inordinate number of these schemes while they were looking for remote jobs during the COVID-19 pandemic: "i hung up mid zoom interviews on so many scam 'marketing jobs' during lockdown"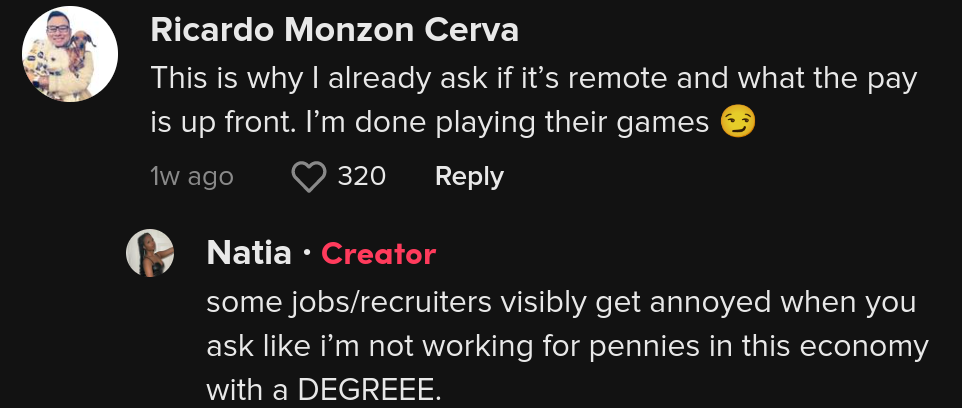 One other commenter said that they were sick and tired of going on interviews that would put candidates through multiple interviews before finally telling them how much they'd be getting paid: "I had to sit through like 4 rounds before they finally told us the pay and what we'd really be doing. a big joke."