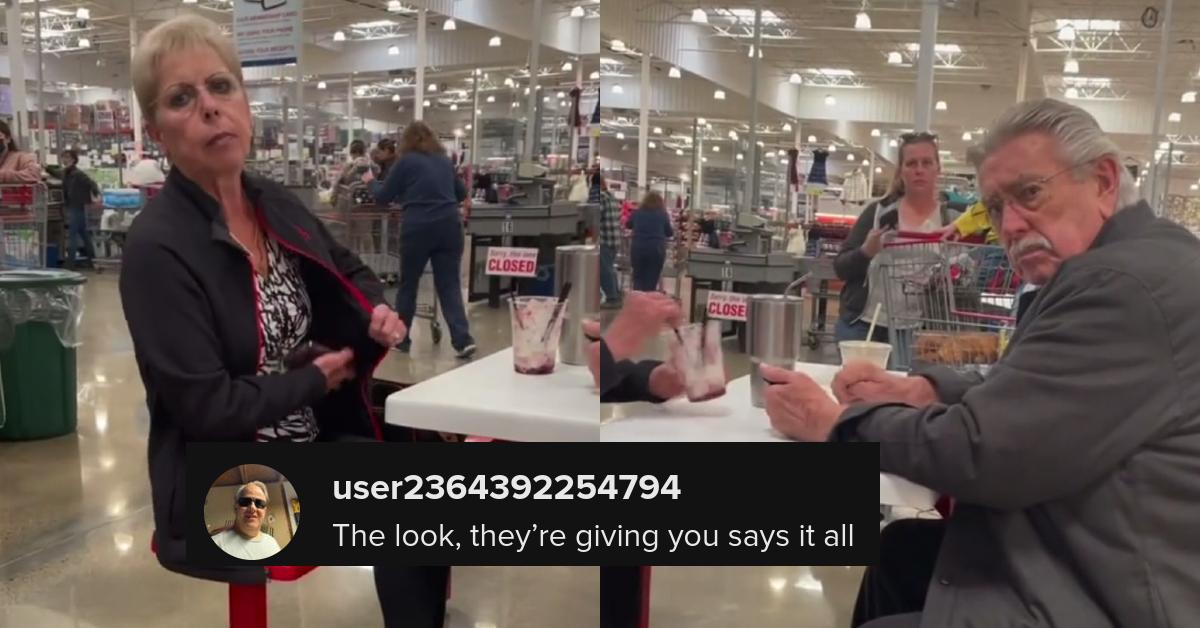 Woman Called Out by Mom for Inappropriately Recording Her Daughter at Costco
A mom called out a woman for recording her daughter while they were in a Costco food court in Merced, Calif..
Article continues below advertisement
A mom in the video blasts a woman in a Costco store for allegedly recording her daughter's body, sparking outrage from a number of other users on the platform.
She says in the clip: "Lady in Costco is recording my daughter's b-----, and she admitted it. And that is weird. This is her husband or her brother."
Article continues below advertisement
The TikToker camera pans the camera between the uncomfortable-looking woman and the man with her, who stares into the lens blankly as she records the two of them, calling out the woman's behavior.
Article continues below advertisement
The woman in question eats her frozen yogurt, still seated before the TikToker asks: "Why were you recording my daughter's [body] and the lady behind her is the one that told me that she was recording her and shook her head."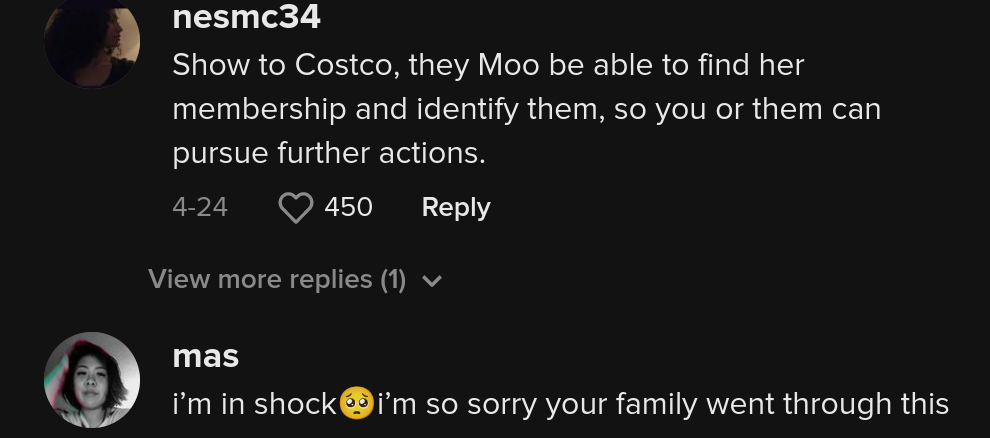 Article continues below advertisement
At this point in the video, the older woman who was being called out by the TikToker gets up from the table and rolls her eyes. "That is very awkward," the person behind the camera says. "I don't know if this is trafficking or what this is but it's weird."
According to the tags in the video, along with a location tag appended to the clip on TikTok, it would appear that the incident took place in Merced, Calif.
Article continues below advertisement

There have been instances of sex trafficking reported in the Merced, Calif. area previously. A September 24, 2020 article published by Your Central Valley indicates that "A three-day trafficking sting operation netted the arrest of 15 people in Merced."
Article continues below advertisement
The outlet goes on to say: "Many of the victims were children who were forced into the sex trade by criminals who coerce, drug, assault, and mentally abuse them, according to authorities."

Article continues below advertisement
Commenters who saw the mom's video were shocked at how composed she was as she spoke to the woman who was called out for recording her daughter's breasts.
"You were a hell of a lot calmer than I would of been. That phone would of been mine and we would be in a physical altercation for sure."
Article continues below advertisement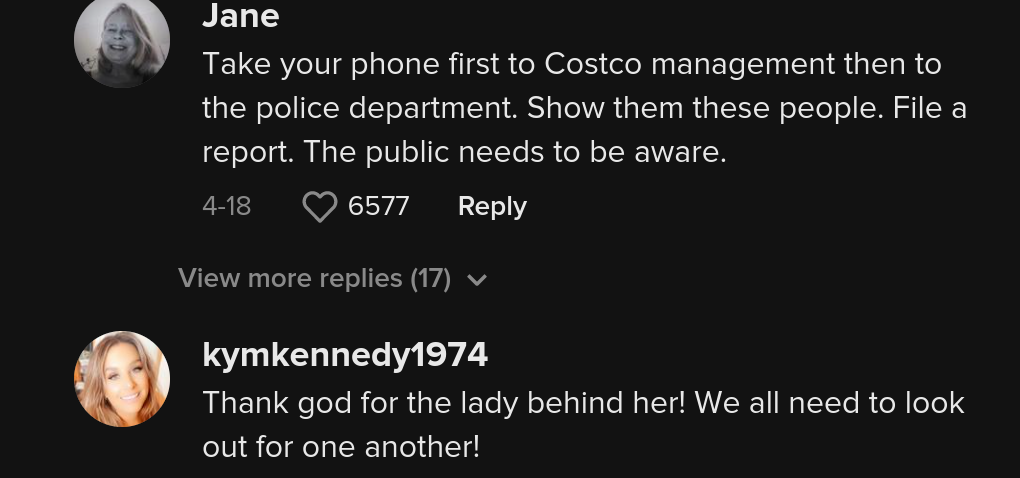 Another thought that the way they were looking at her as she castigated them publicly for their behavior was an implied admission of guilt: "The look, they're giving you says it all"
Article continues below advertisement
Someone else hoped that the mom took further action against the woman and didn't allow her to simply walk away with a photo/video of her daughter still on her phone: "Please tell me you did not let her walk away with your daughter's picture STILL on her phone. I would have squared up. Because there's no way."
There were others who said that they hoped the mom got legal authorities involved with the matter: "I would have called police, followed them to parking lot and never let them leave."