Woman Tracks Boyfriends Location, Catches Him on Date in Viral Video
TikTok is cracking up at this man's reaction after his girlfriend tracked his location and discovered he was out on a date with someone else.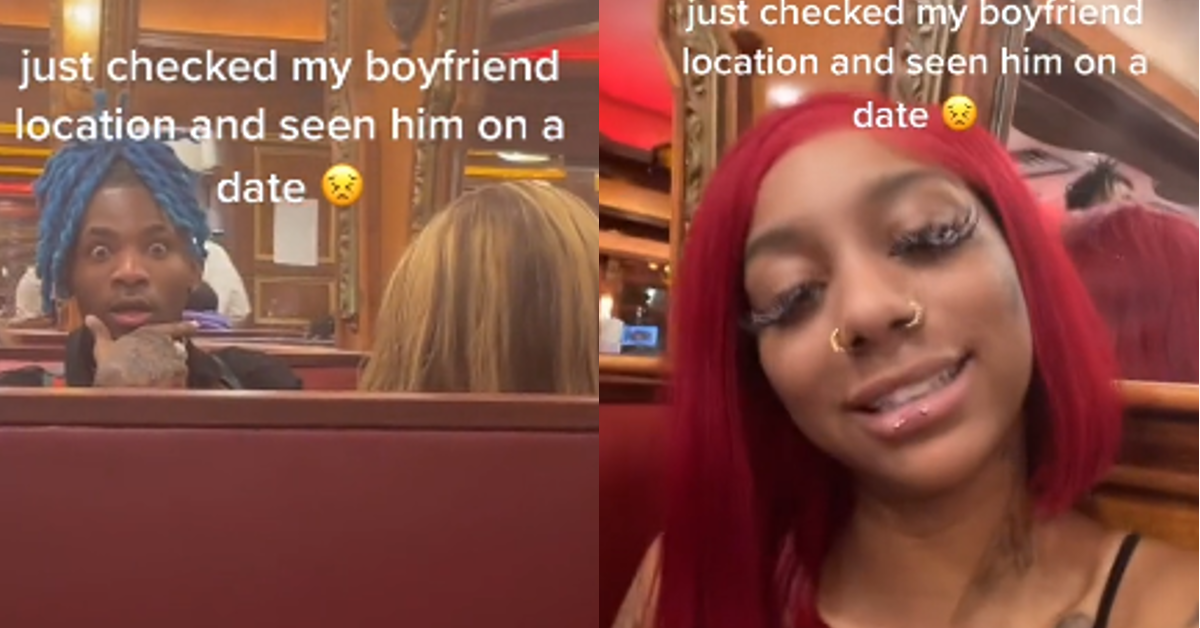 It's always a gut punch whenever you find out that a significant other isn't as invested in their relationship as you are and it's even worse when you discover that they're going around and talking to or seeing other people in a romantic capacity.
And folks deal with this type of heartache in different ways. If you're Carrie Underwood, you might take a Louisville Slugger to your S.O.'s 4-wheel drive.
Article continues below advertisement
Or you might just dump them over text, do your own thing and stay away from dating and seeing other people for a while until you're ready to get back in the saddle, so to speak.
Then there are folks who decide to go and get revenge by immediately going on a dating/hook-up rampage as a means of "getting back" at their now-ex.
But what happens if you suspect that your significant other is cheating and decide to find out for yourself if they're actually doing you dirty behind your back?
That's what this TikToker did and the results were unfortunate, but some that many TikTokers found hilarious, just based on her boyfriend's response.
Article continues below advertisement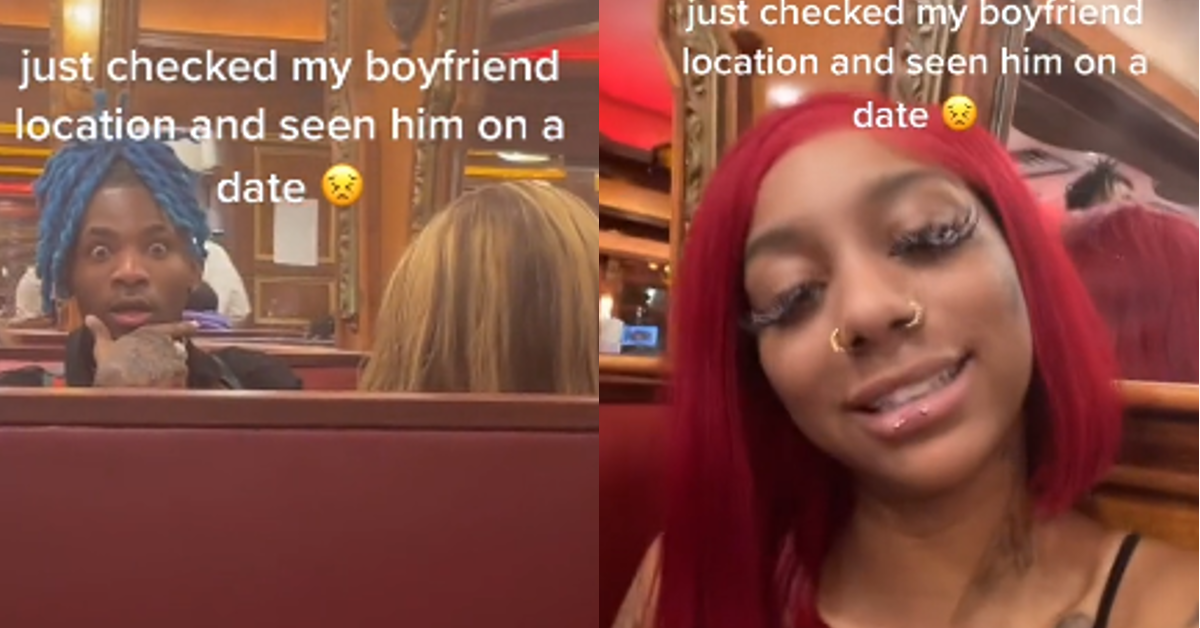 Cyn must've thought that there was something strange about her boyfriend's behavior because she decided to track his location on his phone and saw that he was at a restaurant.
Article continues below advertisement

So when she went to the restaurant to see what was going on, there her boyfriend was, on a date with another woman. She sat down in a booth directly in front of him, but behind the person he was meeting up with.
Article continues below advertisement

She recorded the entire episode on TikTok and even captured the exact moment when he realized he had been caught in the act. She wrote in a text overlay in the video, "just checked my boyfriend location and seen him on a date."
Article continues below advertisement

The caption for the clip read: "He saw me but can't wait to meet them outside."
While there were a lot of folks who loved the clip and wanted to hear more of Cyn's stories, others thought that the entire event seemed staged and that the TikToker was clearly just uploading the video for clout/views.
Article continues below advertisement

Article continues below advertisement

For argument's sake, let's say that the video is real, so what happened between Cyn and her boyfriend? Did she dump him? Did she get in a fight with him and the girl he took out on a date? Well, according to her social media account, the two appear to still be together as she's uploaded clips that feature the both of them.
Article continues below advertisement

What do you think? Was the entire incident staged? Or did she happen to catch him in the act and they've since reconciled? Have you ever spotted a significant other creeping around while they thought you would be none the wiser?