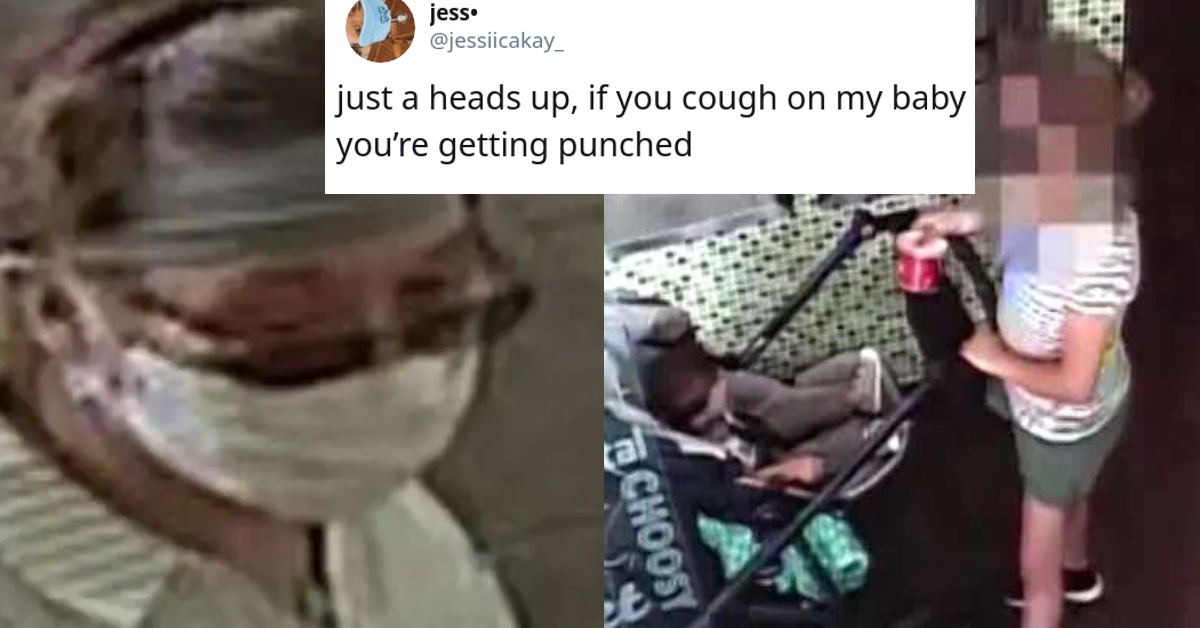 Cops Found the Woman Who Intentionally Coughed on a Baby and She's a Teacher
Yogurtland sounds like a happy place where all of your frozen dairy dessert fantasies come true — even if that dream includes having an older woman intentionally coughing on your baby because she thinks you're not social distancing enough for her needs.
On June 12, that's exactly what happened in the San Jose froyo shop when Mireya Mora was waiting in line to get some treats with her grandmother and 1-year-old son.
Article continues below advertisement
After she began speaking to her grandma in Spanish, an older woman started chewing Mireya out for standing too close to her and not praticing social distancing. When Mireya argued back with the lady, the "Karen" pulled down her mask and began coughing right on the face of Mireya's baby. The mom was stunned, as were several other people in the store and folks all over the internet.
Soon the hunt for the "coughing Karen" was on, and authorities were on the prowl for this woman, as intentionally coughing on someone during a pandemic like COVID-19 is arguably assault and can be considered as such if intent is proven in particular situations.
Police even asked for assistance in identifying the suspect, and it looks like their calls for help were answered. They were able to find out who she was and where she worked, which caused even more controversy.
Article continues below advertisement

It turns out the offending "cougher" was a special education teacher in Oak Grove, Calif. The school district, after confirming that their employee was indeed the woman involved in the froyo shop controversy, fired her after a petition began making its rounds line. It stated that anyone who would intentionally put a child's life at risk probably shouldn't be in charge of teaching children, especially those with special needs. It seems that school district officials agreed.
Article continues below advertisement
Mireya believes that the incident wasn't just the result of a spiteful act spurred by the fact she wasn't social distancing properly. She speculated that it may have been racially motivated, as the woman only began to speak harshly to her and her grandmother immediately after she overheard them speaking Spanish.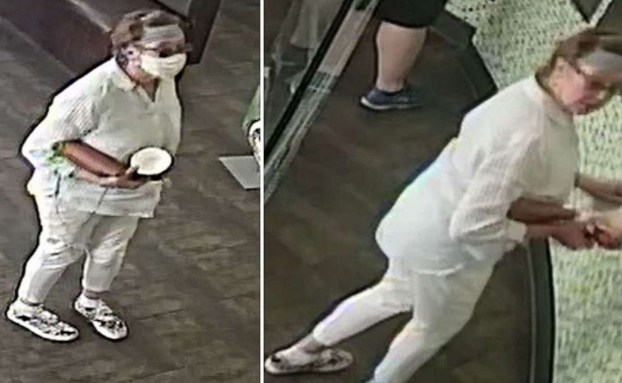 Article continues below advertisement
The district for which the South Bay school teacher formerly worked released a statement on her dismissal: "As many know, there have been allegations that a District employee was involved in a videotaped incident in which the person appeared to have intentionally coughed on a baby at a local Yogurtland. We want to inform our community that the District employee who was alleged to have engaged in this conduct is no longer an employee of our District."
It continued, "The Oak Grove School District's highest priority is the safety of our students and the well-being of all of the children in the community we serve. We do not tolerate conduct from any employee that compromises any child's safety. As we welcome our students back for learning this summer and in the fall in these unprecedented times, the District's commitment to creating and maintaining a safe environment for our students is unwavering."
Article continues below advertisement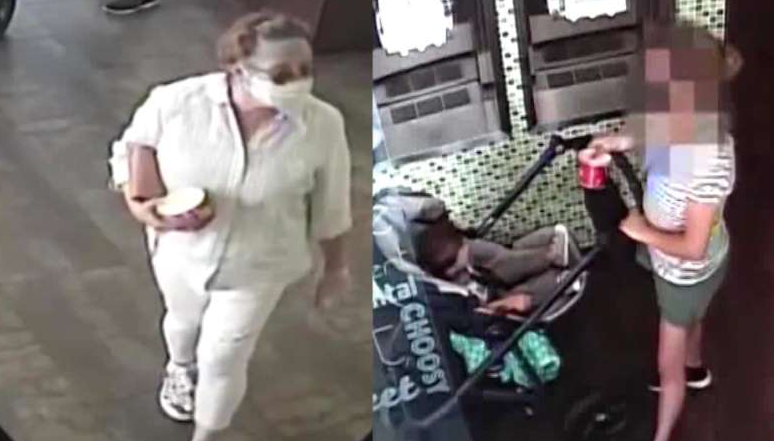 The woman was identified by Mireya after police presented her with a lineup of suspects. Once word got out that the woman Mireya selected was a school teacher at Oak Grove, the district had already planned to take swift action once authorities conducted a thorough investigation and ascertained she indeed was the woman at Yogurtland.
Article continues below advertisement
District officials wrote: "The incident that occurred at Yogurtland is despicable. There is no place in the Oak Grove School District for any employee who would deliberately cause harm to a child. If the District receives confirmation from SJPD that the individual involved in the Yogurtland incident is our employee, we will take immediate action."

Although the woman has been fired she has not been charged with assault for coughing on Mireya's 1-year-old son and no arrests have been made.