"Grow Up" — Woman Calls out Women Who Go out Without Makeup, Sparking Debate
If you are one of those women who don't wear makeup when you go out — this social media user is coming for you. Here's her controversial take ...
People won't stop policing women's bodies and it's exhausting.
Even Hooters had the unmitigated gall to ban "unnatural" hair colors from the workplace. And at this point, it seems like the girlies just can't catch a break. There are more than a few unwritten societal rules that women have to follow and, honestly, it's hard to keep up.
Article continues below advertisement
Let's take the advice given to us by a TikTok user named Sabrina, who criticized women who go out without makeup. Before long, they ate her up in the comment section. But before you cancel our good sis, let's dive deeper.
Article continues below advertisement
This woman says women who don't put on makeup when they go out should "grow up".
Listen up, ladies. There's an update to the official handbook that you should take note of. Apparently, women who go out without makeup need to grow up.
According to @iamthesabrinaeffect, it's "unacceptable" for women to go to any upscale event — or even the club — with a bare face.
Sabrina's viral video sparked a heated debate on social media.
Article continues below advertisement
"I don't care how pretty you think you are with the bare face. We all think we're beautiful with a bare face, right," Sabrina said in the viral clip. "But there's a time and a place for a bare face. Not everywhere is bare face–susceptible."
Article continues below advertisement
"Grow up, learn how to do makeup," she added, writing in the caption, "Yes, you may be beautiful but the club is not the time and the place for a no-makeup look."
While Sabrina's post was likely well-intentioned, her take wasn't well-received by the majority of users who commented on the post.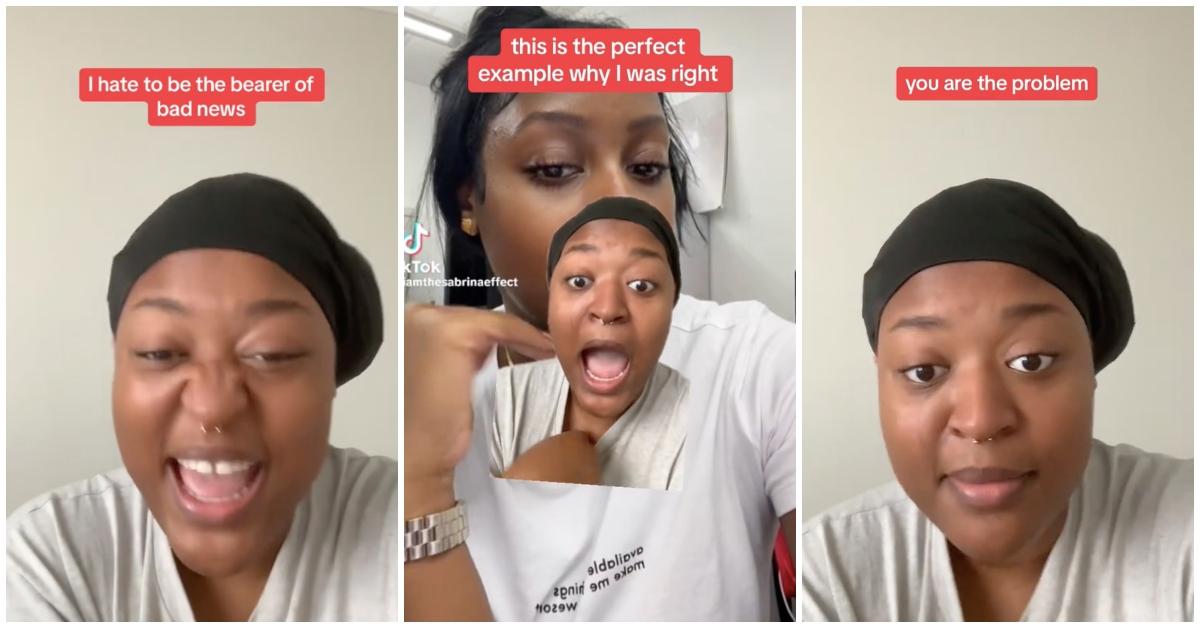 Article continues below advertisement
She sent for the barefaced beauties and they definitely came for her.
"This is such a personal problem," @_iwantamango wrote under the TikTok post while @whomamagonecheckme2 accused her of being a "mean girl" in a reaction video.
Article continues below advertisement
But be honest. Was what she said REALLY wrong, though? Let's get into it.
Not everyone — including myself — disagreed with Sabrina's take, though.
I know y'all like to tussle, but in my personal opinion, points were made. While I'm not telling you to go the grocery store with a face beat to the gods, it's customary to dress it up a little if you're going somewhere special. At the very least, put a lil gloss on those lips, sis.
Y'all may not feel me on this one, but my girl Coco sure did.
"Grown women get it. She's not talking about to regular spots. But [on] occasions like weddings you need to do your make-up," she wrote in the comments.
Article continues below advertisement
Other commenters chimed in arguing that they only put on their eyebrows, eyelashes, mascara, lip gloss, eyeliner, and skin tint when they go out. But AHT AHT. Try again. That's still makeup.
I hate respectability politics put into place by the patriarchy just as much as anyone else. Be that as it may, the rules of decorum are what keep your Uncle Larry from wearing his favorite Hawaiian shirt to your wedding.
With that said, I think the moral of this story is to do what feels right to you and you alone.