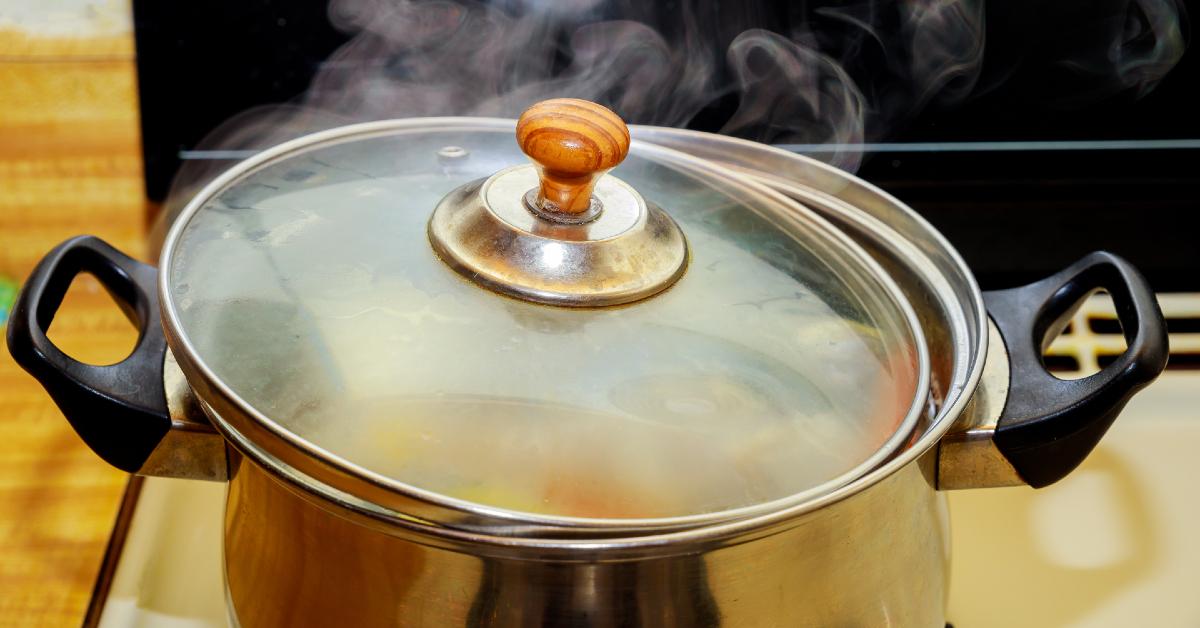 Woman Remains Eerily Calm After Crockpot Explodes in Car, Coats Interior in Soup
Article continues below advertisement
Emily, who posts to TikTok under the username @grandmaharger uploaded a viral video where she experienced her own pot of chili episode, but instead of her spilling it all over an office floor, her crockpot seems to have exploded in her vehicle, giving her no escape.
In the video, she shows the aftermath of the crockpot incident, which shows splotches of brown water staining the cloth interior of her car, along with bits of beans and food strewn everywhere. She even turns the camera around at one point, showing that the meal even got in her hair.
Not good.
Article continues below advertisement
She writes in a caption for the post: "I will share this misfortune on all my social medias it's too good not to share"
In a follow-up video, she shared more photos of the "crime scene, " showing even more of the havoc wrought upon her car.
Article continues below advertisement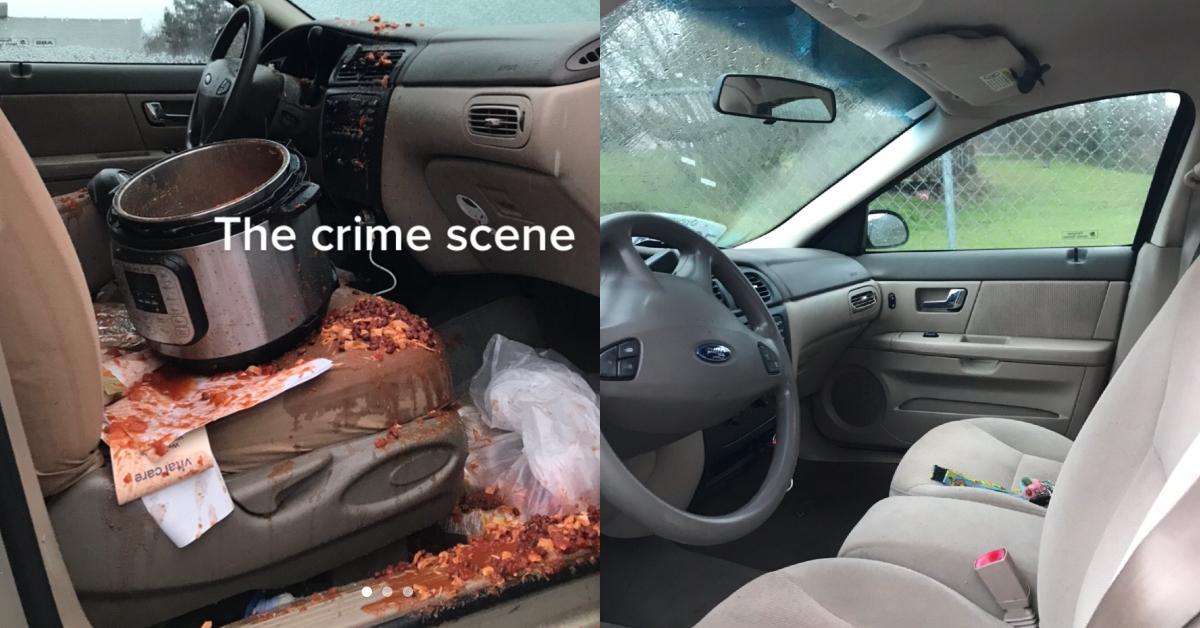 Amazingly, she was able to get her whip cleaned, which, according to her, resulted from "child labor": two kids named Mal and Zach got her car looking brand new.
Article continues below advertisement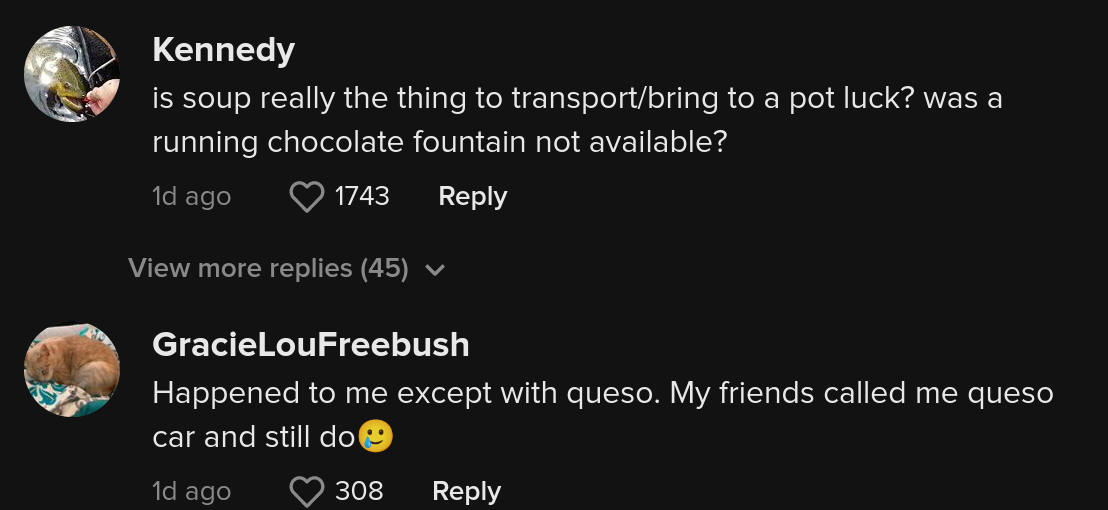 So how did it happen in the first place? That's the question that a lot of TikTokers had in the comments section of her video, and she finally obliged in a third clip.
Article continues below advertisement
She says in the video, "Dude this story time is never gonna be done hi my name is Emily...I spilled soup in my car. How did this happen? I was holding the thing by the handle I went to go put it on the floorboard, it didn't end up that way...the handle came off the big instapot bounced off the seat beans, chicken, corn, flying everywhere."
Article continues below advertisement

She continued, "Yeah. That's pretty much it," before going into the other questions that folks had, "How did we get it clean? Clorox wipes, dust pans, towels, toothpicks, straw cleaners, there's always gonna be chicken in my vent, beans in my vent, that's fine. I'm gonna have to live and accept that."
Article continues below advertisement

For those who asked why she didn't just get a new car after stating that the vehicle will never be the same, she explained that she has a sentimental connection to the vehicle, "She's Big Bertha she's my first car there's this whole story attached to that car. I can't just get a new car. Plus it works perfectly fine for now and I'm gonna get my money's worth."
Article continues below advertisement

Folks who also wanted to know how she was able to stay so calm throughout the whole situation seem to have gotten her answer, because towards the end of the video it sounds like she says that she smokes pot, which would explain it.
Article continues below advertisement

While there were a lot of TikTokers who thought that the "chaotic" energy of her third post explains how the instapot splattered its contents all over the interior of her vehicle, there were some who warned against her not getting it professionally detailed as that bean and chicken smell will probably be very gnarly come summertime.