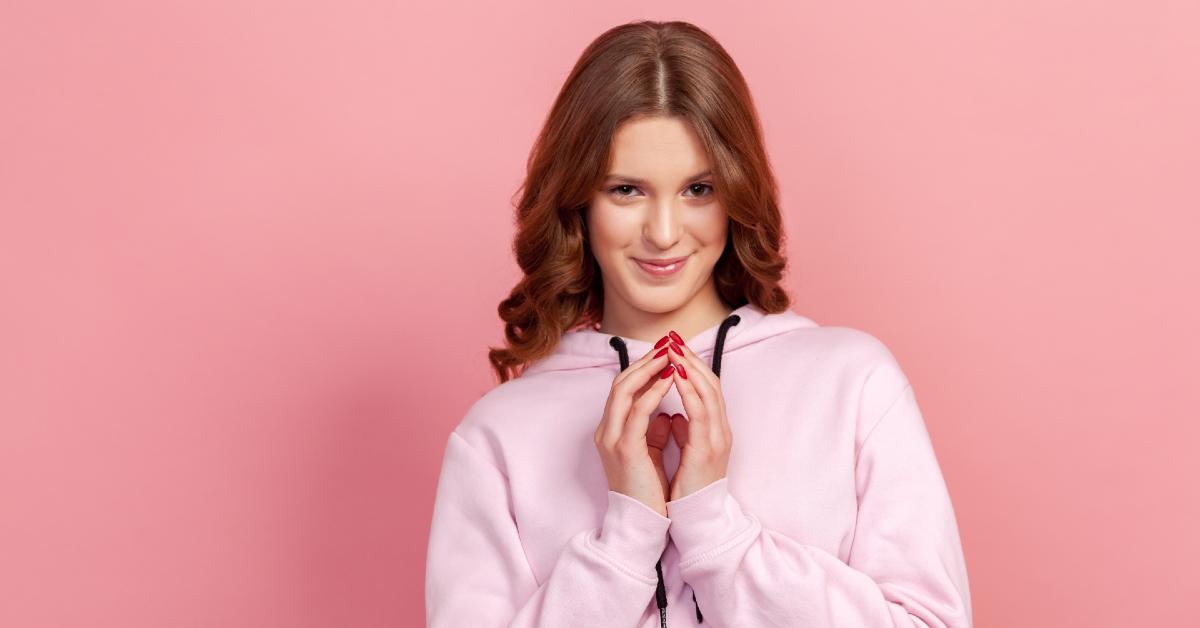 TikTok's Shocked by the "Pettiest" Way This Woman Got Back at a Guy Who Dumped Her
Article continues below advertisement
And a TikToker named Lauren who posts under the handle @imactuallytheirmom has a story that embodies this phenomenon. Lauren responded to a question posed by another user on the platform (@sadielane) in a stitched video where Sadie asked: "What is the pettiest thing you've done after the end of a relationship?"
The clip then cuts to Lauren speaking into the camera, and she begins to rattle off a series of pranks she pulled on a man she dated for two months who dumped her.
She says, "So I was dating this guy who broke up with me after like two months. And he was obsessed with taking baths in his jetted tub so when I gave him the box with his stuff back I also threw in a bath bomb that was full of glitter."
Article continues below advertisement
This is where Lauren's pranking skills came into play, "and I took the label off so he couldn't read it and um, he wasn't really happy he was texting me how upset he was to go to work covered in glitter and I just responded to all of his text messages with pictures of Edward from Twilight."
Article continues below advertisement

However, she wasn't done with her glitter-fueled vengeance plot, "and then I covered his entire gravel driveway in a big thing of glitter so that every time he walks in his house he tracked glitter in. And then I also put his phone number into the e-health website for health insurance quotes and he probably got 200 phone calls and I also decorated his house with Happy Birthday banners because he forgot to call me on my birthday."
Article continues below advertisement

It seems that all of the petty pestering and trolling culminated in a strange turn over events, however: "And now we're married and having a baby," she concludes the video.
Article continues below advertisement

TikTokers who saw the clip loved her story time and wanted Lauren to divulge more. Over several other TikToks, she delineated exactly why they broke up and how they got back together. From the sound of the videos that she uploaded, however, and perhaps this is just a case of hindsight always being 20/20, it definitely seemed like the two of them weren't "done" with each other by any means, even when they were "broken up."
Article continues below advertisement
Lauren then described the ups and downs of their relationship over multiple other videos which included numerous break-ups, emotional clinginess, other potential romantic love interests, and a whole lot of heartache, despair, anxiety, anger, loneliness, and longing. You know, the greatest hits of obsession.
Article continues below advertisement
Many commenters wanted to know what Lauren's husband's take on the situation was. He appeared in the latest video she's uploaded to her TikTok account where she asks him to get into his "perspective" on "all the shenanigans" she partook in during their break-up period.
Article continues below advertisement
He confirms that yes, he did look like Edward from Twilight. She asks him if he thought she "was crazy with a bunch of red flags?"
Her husband looks up before quickly saying, "Yes. Severely."
Lauren laughs before saying, "OK so how'd it work out?"
He replies, "Well, we're having a baby. Coming on two years of marriage."
Article continues below advertisement

"OK but why?" she asks him, wanting to know what changed his mind and ultimately decided to get back together with her.
"Cause you didn't stop," he says. "It was more dangerous to not marry you than to stay gone."
She then looks at the camera before saying, "That's depressing. That's horrible. Really?"
He laughs as he stands up and sets his keys down, "You put me on the spot," he quips.
"It worked out though, right? It worked out," Lauren says.
"It sure did," her husband confirms before adding, "I haven't been covered in glitter in years."