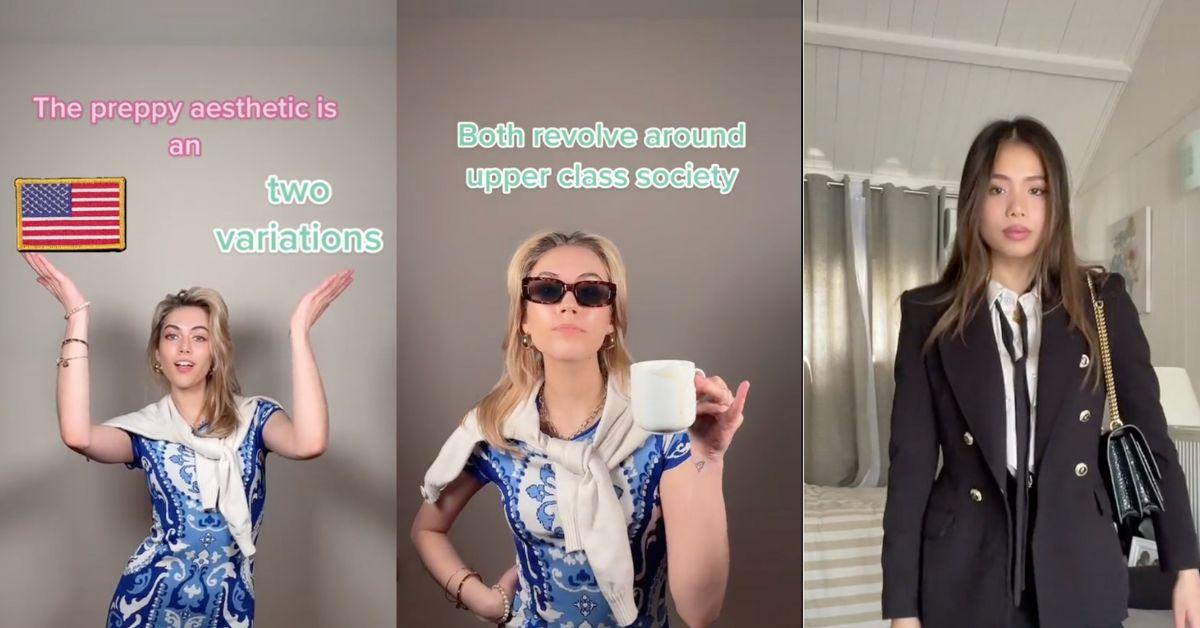 Preppy Style Has Come to TikTok, but What Does It Mean?
What does preppy mean on TikTok? A look at the style, as well as the difference between New England preppy and Southern preppy.
When I was asked to write an article explaining what "preppy" means, I had immediate flashbacks to plaid skirts, headbands, and Gossip Girl character Blair Waldorf. It was a fad way before TikTok came around and I remember watching my peers try to master the look even though we all attended a regular high school (and not a prep school!) in the middle of New Jersey.
Article continues below advertisement
Well, now preppy is making the rounds on TikTok. Still confused about what it means? Worry not, we'll break it down below and explains how the style changes depending on what region of the country you live in.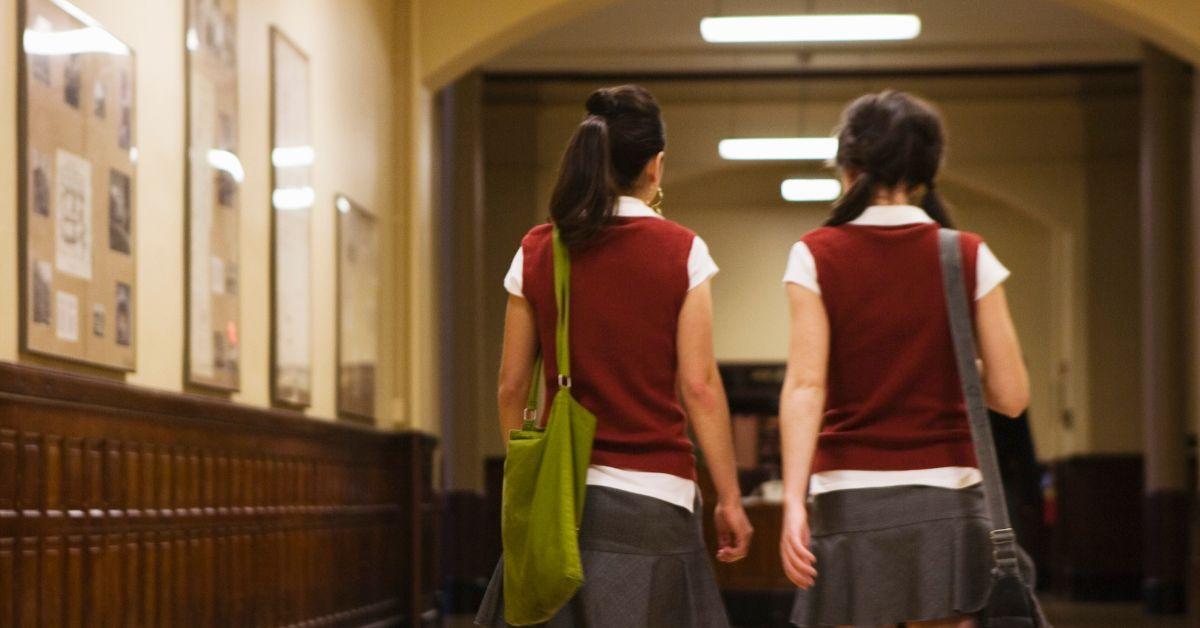 Article continues below advertisement
What does preppy mean on TikTok?
Per Merriam-Webster dictionary, a preppy (noun) is defined as "a student at or a graduate of a preparatory school" or "a person deemed to dress or behave like a preppy."
For further context, a preparatory school typically refers to a private school preparing students primarily for college. It's a school where tuition and an entrance exam are required. Oftentimes, students must wear fancy uniforms.
Given this, those enrolled in prep schools are usually well-educated, polished, and wealthy.
Article continues below advertisement
As an adjective, preppy was only used to refer to those students in preparatory school. And while it still means that, the style is no longer just limited to prep school students. Anyone who has the means to do so (prep clothes often don't come cheap!) can dress preppy. Even some adults manage to pull off the style. You'll catch them in the Hamptons or at the Kentucky Derby.
Article continues below advertisement
Preppy style looks different in some parts of the country
As creator Angela Mariano (@angemariano) explained in her video above, the preppy aesthetic is an American subculture split into two variations: New England preps and Southern preps.
"Both revolve around upper-class society and those who likely attended an ivy league school," she explained, adding that where you live in the country can affect what preppy looks like to you.
"Southern prep is much more colorful, much more chill, and shows more skin due to, uh, well the south," she says, giving some examples of outfit ideas.
She models a bright yellow button-up, complemented with a sweater vest and contrasting blazer on top, paired with a khaki skirt and some white tennis shoes. Angela also shows us a colorful shift dress in a bold print with a white headband, pearl necklace, and kitten heels.
Article continues below advertisement
Furthermore, she also lays out a style guide for New England preps, who usually go for dark and muted colors that sometimes features nautical elements. She also mentions that New England preps give off a sophisticated air.
To get the look, Angela teases, "Start off with a collared shirt, then put on your Harvard sweatshirt to let people know that you might have good SAT scores." "Make sure to tell everyone your father is a lawyer and is not afraid to sue them," she also quips.
Other preppy closet staples include blazers, tote bags, Ralph Lauren sweaters, and a plaid pleated skirt.