Hidden Cameras Were Found in Another Airbnb — Privacy Remains an Issue
Yet another woman has found cameras hidden in her Airbnb. She took to TikTok to document exactly what happened. We don't feel good!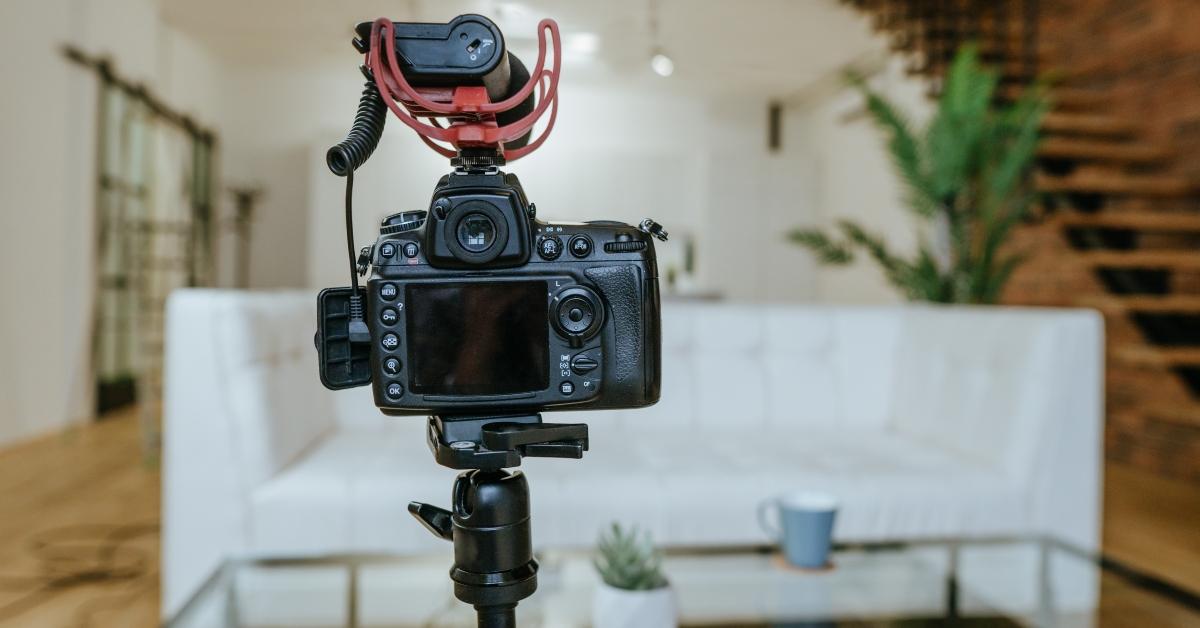 Forget the fear of AI slowly taking over society, there are humans currently using technology in diabolical ways. As a reminder, humans created AI, so if there's a glitch in the matrix it's best to start with the creator, but we digress. Nowadays we can't go anywhere without a camera being trained on us. Most of the time the camera makes sense, like if it's for security purposes outside of a business. Then there are the few times where the camera almost becomes a weapon.
Article continues below advertisement
One TikTok user documented her discovery of hidden cameras in an Airbnb, and it has us running to our phones to delete the app. Here's what went down in this celebration-turned-horror movie.
Article continues below advertisement
Welp, this woman found hidden cameras in her Airbnb.
In what feels like a deleted scene from a modern-day version of Psycho, TikTok user @kennedyallegedly just wanted to celebrate her friend's 30th birthday by getting away. Along with 14 of her pals, the group decided to rent a house for the weekend. Thankfully, or sadly depending on how you look at it, one of her buds is clearly a consumer of true-crime.
In a harrowing TikTok, @kennedyallegedly details how her compadre brought up the idea of hidden cameras. "Guys, I'm really paranoid," she said. "I feel like there's cameras in the house." Everyone laughed it off, but the probably Dateline-obsessed friend turned on her cell phone's light, and scoured the house for secret devices. We have bad news. She found one.
Article continues below advertisement
What can you do if you find a hidden camera in your Airbnb?
"She looked in like very single shower head, all the picture frames, doorknobs, everywhere in the house, for a camera ... And she found one!" exclaimed @kennedyallegedly with a bit too much joy in her voice. Naturally, and disgustingly, it was in the bathroom behind an outlet that was facing "directly to the shower," she reported.
Article continues below advertisement
Apparently the outlet didn't work which makes sense because an entire camera was obviously in the way. The top outlet looked normal but upon closer inspection of the bottom, a small lens was visible. They proceeded to "freak out and call the cops," said @kennedyallegedly. On a lighter note, she was especially embarrassed about the "atrocious things" she released the previous night, in full view of the hidden camera.
Kennedy also posted a text exchange she had with authorities. They had scheduled time to speak with the property owners and were "planning to search the house this week." Kennedy checked back in regarding the search, as well as a totally valid fear that the owner had time to get rid of the cameras before police could get into the house. "We got the cameras," an officer responded. "Sending for analysis today." This is both a relief and a concern! She ended the video by asking if anyone knows what they can do now.
Article continues below advertisement
The answer is probably, not much. According to The Atlantic, when other Airbnb guests have found hidden cameras in places they weren't supposed to be, the company was rather difficult. Evidently, the camera policy for Airbnb allows "cameras outdoors and in living rooms and common areas, but never in bathrooms or anywhere guests plan to sleep, including rooms with foldout beds." Hosts also have to disclose where the cameras are and "must click 'agree,' indicating that they're aware of the cameras and consent to being filmed."
The next move is to contact Airbnb's Trust & Safety team who would have booked the friends into different accommodations, then offered them a full refund. Sadly, the laws are quite muddy in this area, as authorities often cite the fact that it's not illegal to have cameras in one's home. A violation of Airbnb rules isn't necessarily breaking the law. It seems as if the laws need to be changed.