TikToker's Hidden Camera Catches Maintenance Guy Being a Total Creep
A TikToker uploaded footage of a maintenance man who was called to fix her kitchen sink and began scoping out her bedroom.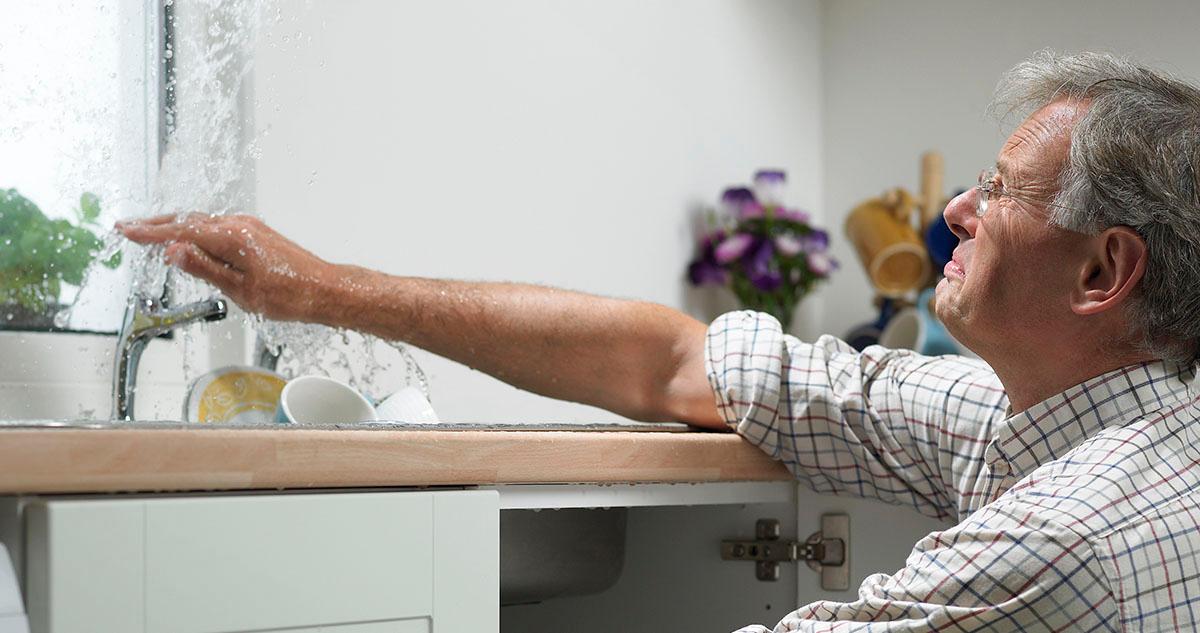 While it's nice to think that folks who work in maintenance for living complexes/apartments/condos etc. are thoroughly vetted and would care enough about their jobs to not abuse the access they have to people's homes, this is sadly not the case. Unfortunately, there are a number of reports of maintenance workers doing just that.
Article continues below advertisement
The criminal charges against repairmen with this kind of unfettered access to people's homes are varied. On October 12 of 2022, CBS Pittsburgh reported that an employee of a Monroeville apartment complex stole thousands of dollars worth of items from a tenant's unit. On the same exact day, another report circulated the news of a maintenance worker in Spokane, Wash. who was accused of assaulting a woman who would later go on to die of natural causes.
He ultimately pleaded guilty to burglary as it was alleged that he used his master key to enter her apartment without her knowledge. 2 months prior, in Englewood, NJ, maintenance worker Lamelle Pulley would be charged with raping a child. With these documented cases of foul play enacted by maintenance workers, it's not difficult to understand why folks would be worried about letting a stranger into their house to perform work.
Article continues below advertisement
Especially with TikToks like the ones uploaded by user @xxmou4 that are going viral on the popular social media application. In the user's video, the worker can be seen ambling into their bedroom and looking through their personal effects.
Article continues below advertisement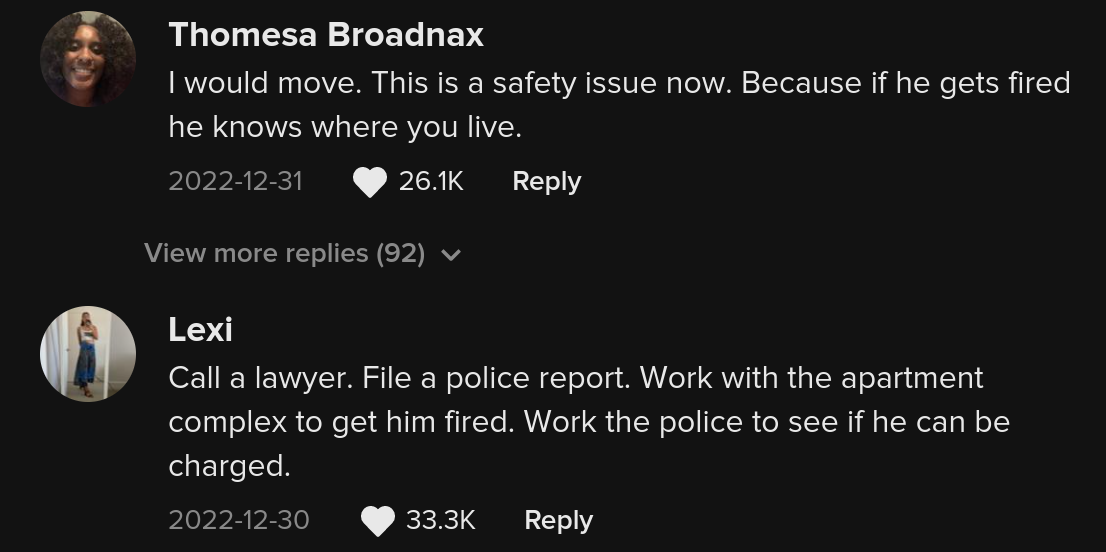 They write in a caption for the clip: "This happened in the city most hated in MN. Looking for legal advice. Please message me. I still feel so disgusted by what happened."
Article continues below advertisement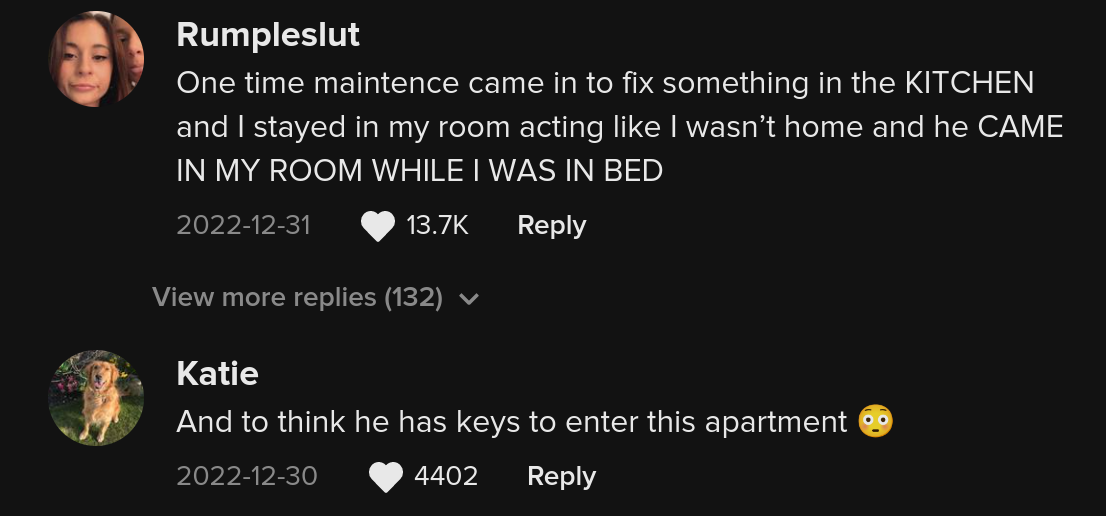 The first video they uploaded on the matter shows a November 29th, 2022 work order request for a kitchen sink. The repair request reads: "There's a small water leak under the kitchen sink. I would also like to request maintenance for the lights above the sink and the lights for the stove top to be replaced as they currently are not working. Thanks."
Article continues below advertisement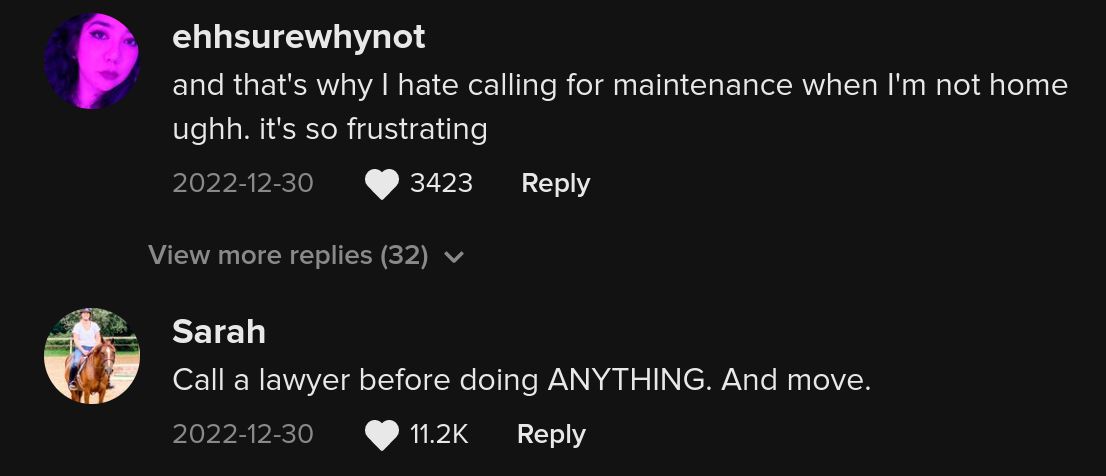 A text overlay on the video provides further context: "When you submit a maintenance request for the KITCHEN SINK and you get a notification at work that someone was spotted in your room."
Article continues below advertisement
In another clip uploaded by the TikToker, they revealed that they had a Google Nest indoor home camera system, which is what captured the footage the tenant posted to the application.
In a second clip the repair man can be seen rummaging through more of the tenant's drawers, and it appears that they then spot the camera.
Article continues below advertisement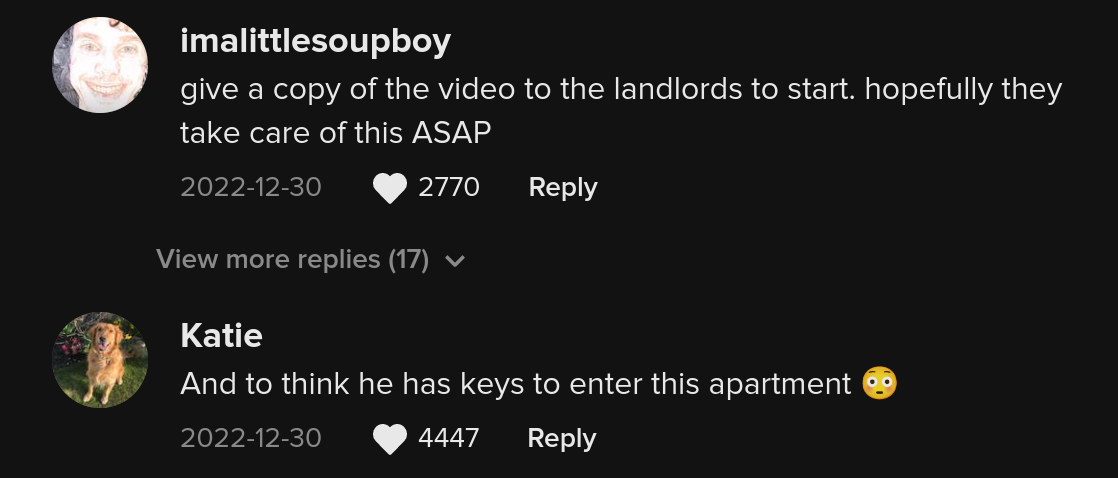 The TikToker writes the maintenance worker checks to see if the camera is plugged in. They then briefly linger near the cat playground in the bedroom before heading out.
Article continues below advertisement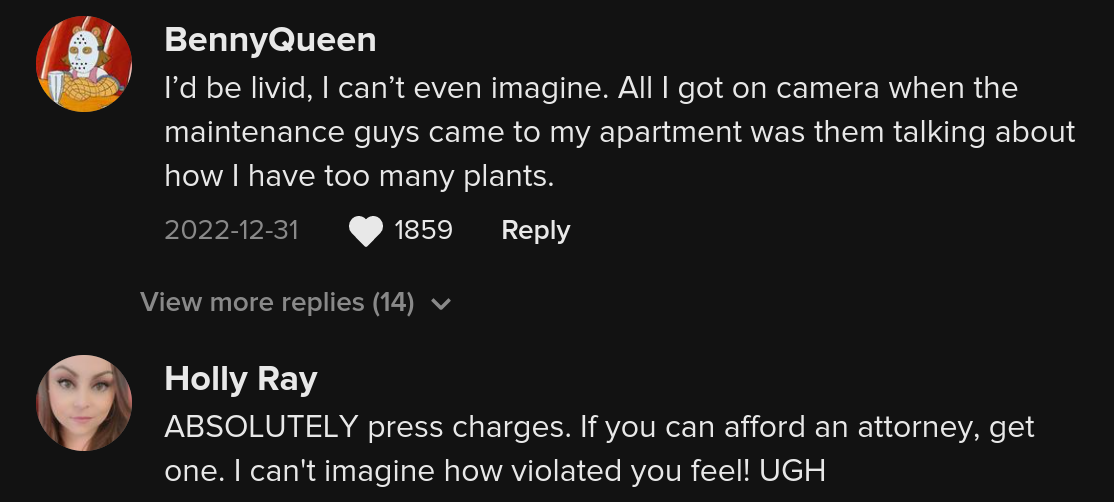 The video ends on a photographed image of a maintenance receipt left by the repair tech which states that the sink was fixed and that he also headed into the bathroom to fix a "slow running" problem he encountered.
Article continues below advertisement

The tenant writes that they didn't authorize the repair tech to go to any other parts of their apartment and that they didn't mention anything about a toilet issue.