Woman Realizes She's in the Same Labor Delivery Room as Her Ex and His Wife, Posts "Awkward" Video
A TikToker realized while in labor that she was sharing the delivery room with her ex and his wife in an overcrowded hospital.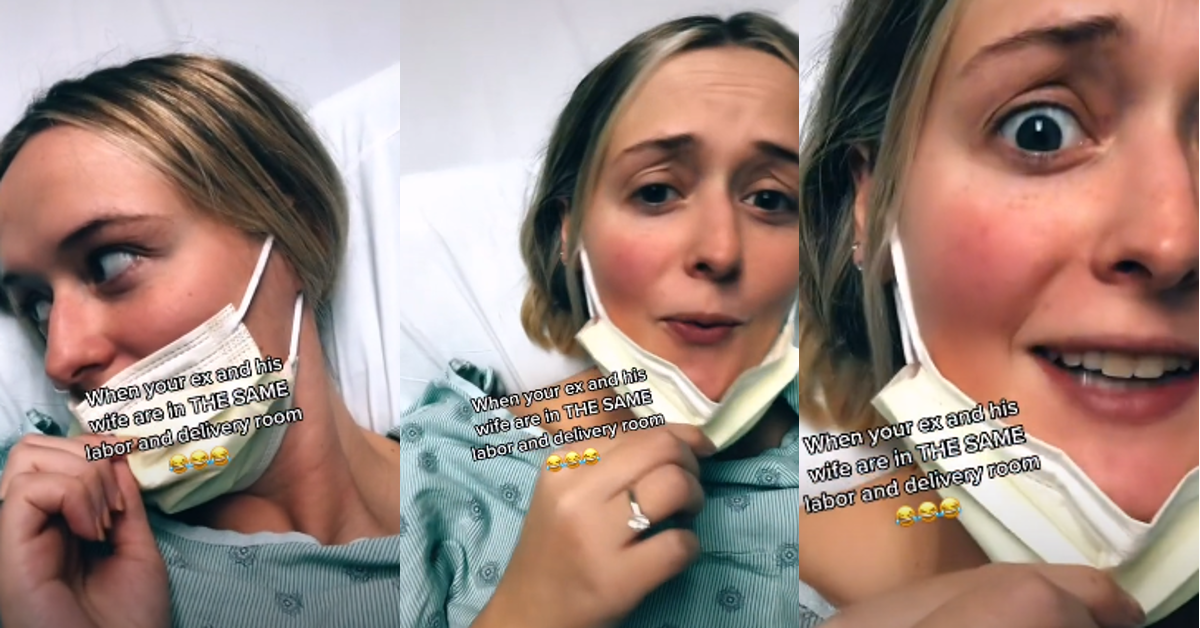 You can pretty much get a rundown of what life's all about by watching someone go through childbirth. There's blood. There's anger. Tons of sweat. And even poop. But at the end of the horribly painful ordeal, you create someone beautiful who's been brewing for a long, long time.
Article continues below advertisement
You're now responsible for another life, which will come with its own set of insane challenges, headaches, and heartaches, but hopefully, celebration and love.
The last thing someone probably wants while they're delivering their baby is to be reminded of any awkward encounters or relationships from their past.
After all, having a kid is a huge step, and one that will change your life forever. And yes, even though you already know the drill of child rearing after having your first baby, it's not like it really gets any easier to raise a second human. Like Jim Gaffigan says: "You know what it's like having five kids? Imagine you're drowning and someone hands you a baby."
So would you want to be reminded of an an ex from high school while embarking on that crazy journey? That's what happened to TikToker @madi_lane_.
Article continues below advertisement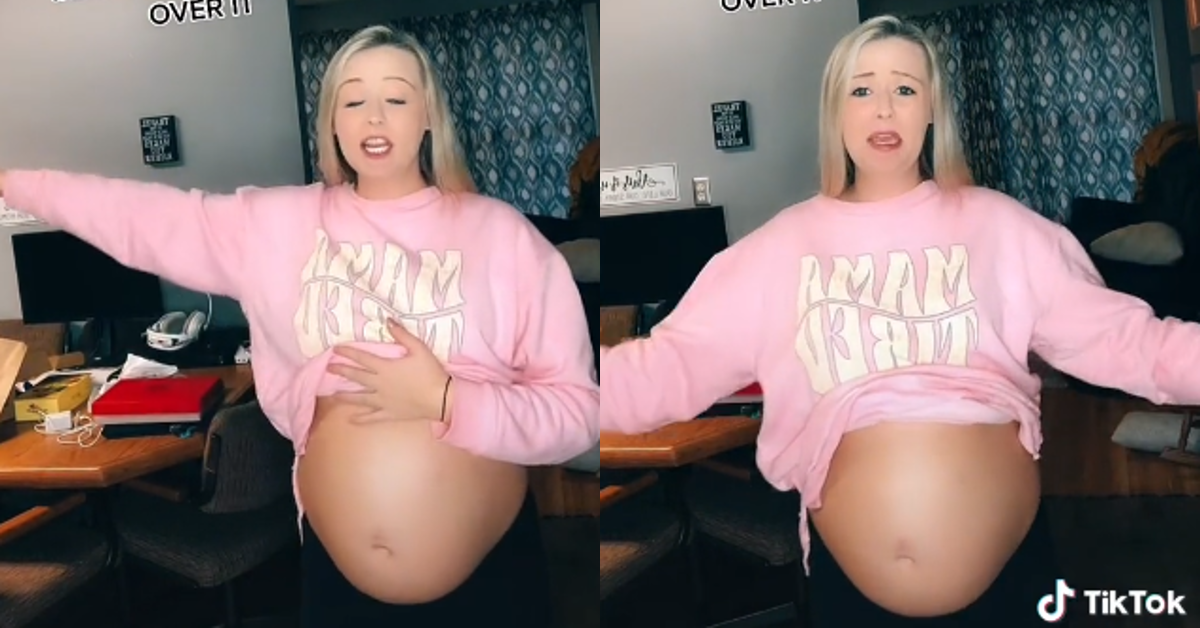 Maddy Cifelli was admitted into the labor room along with her significant other, Cody, on a day where that particular hospital was packed with patients.
As a result, she was forced to share a room with another couple who was also gearing up to welcome their child into the world.
Article continues below advertisement

Although they were separated by a curtain, Maddy realized that she was actually sharing a room with her ex boyfriend from high school who was with his wife.
This strange development only added to the series of stressful events leading up to her delivery as she was marked as having a high risk pregnancy — her baby was coming nearly 15 weeks early.
Article continues below advertisement
Maddy said, "The hospital has been completely crazy, the ER was packed, labor and delivery was packed. So, it was all great at first. Cody and I got our room. It was great. I literally told him the last time I was here I had to share a room with someone and it was a horrible experience cause she just kept yelling the whole time."
Article continues below advertisement

She continued, "Then they walk in. We make eye contact. Luckily there is a curtain in between us, but it was just so awkward. I felt like I just couldn't talk."
Some people were shocked that Maddie had to share a room at all.
Article continues below advertisement
"I'm so thankful my hospital guarantees private rooms," replied one TikTok user.
"I could never imagine sharing a room with anyone having a baby. Nope, nope, nope. I've had two babies and never shared a room," said another.
Then there were others who had some awkward stories of their own.
Article continues below advertisement

"My brother's current girlfriend and ex gave birth in the same hospital, 2 doors apart, on the same day. He was the dad to both," one user shared. Yikes.
"My guy's ex was the nurse when I was in the hospital," another commenter said.
And of course, there was a Friends reference: "This reminds me of that episode of Friends where Rachel gives birth and Janice is in the same room."
Article continues below advertisement

Maddy particularly liked the Janice/Rachel nod, and said that even though the entire encounter was really uncomfortable, she took the whole thing in stride, which is pretty apparent from the way she's laughing about it in her TikTok.