Woman in Viral 'Lose Yo Job' Video Says It Changed Her Life for the Better
Johniqua Charles reunited with her estranged family as a result of the video going viral, and now she's getting the help she needs.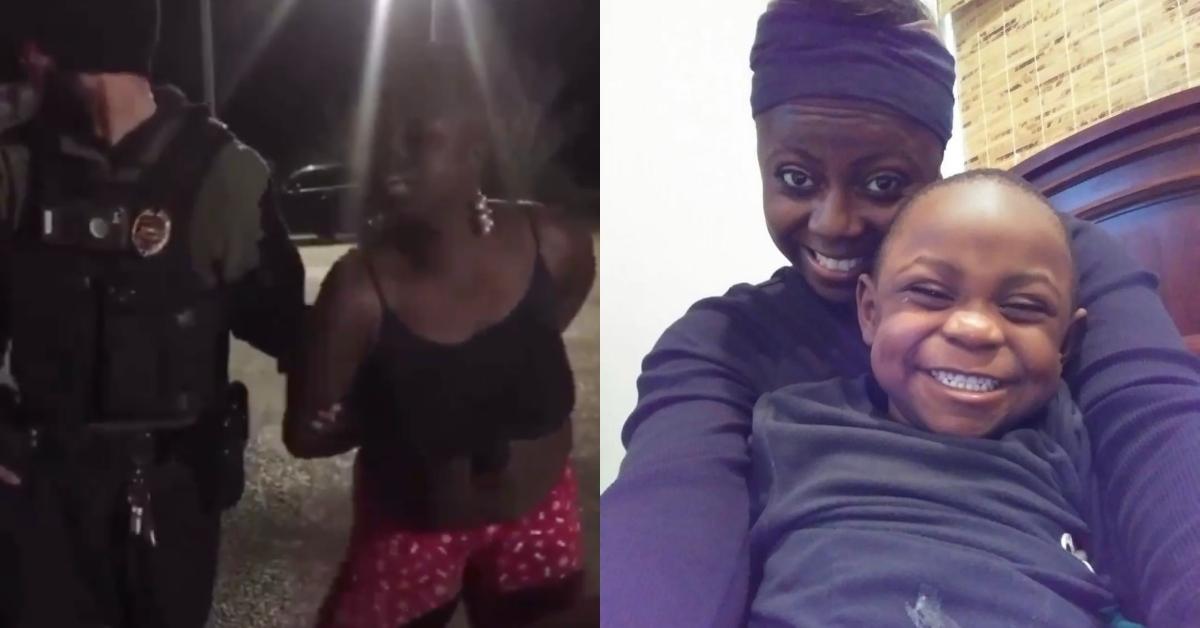 In early 2020, Johnniqua Charles, a 27-year-old woman from Dillon, SC, was detained by a security officer for reasons unbeknownst to her. She was videotaped asking the security guard why she is being detained and then singing and dancing about how he was about to lose his job.
Article continues below advertisement
The video went viral, and Johnniqua became known as the "Lose Yo Job" woman. She recently talked to BuzzFeed News about how the video changed her life for the better.
Article continues below advertisement
In the video, Johnniqua asks, "Why are you detaining me?" When she doesn't get a straight answer, she says, "You about to lose yo job." She starts singing and dancing and repeating, "You about to lose yo job."
Although the video was posted (by the security guard himself) on Facebook in early February, it's just gained traction on the internet in the past week or so. Several DJs have remixed the song. As BuzzFeed News reports, the video seems to have resonated with those protesting police brutality and the death of George Floyd at the hands of a Minneapolis police officer.
Article continues below advertisement
The attention Johnniqua has gained for the video has actually helped her out immensely. She was homeless and dealing with a drug addiction, and the video reaching viral status allowed her to reconnect with her estranged family, who had been caring for her 3-year-old son, Juju.
"I'd been on the streets, and they'd been looking for me," she said. "And I guess they seen that his video could basically change my life, and they put out a whole search party to find me."
Article continues below advertisement
She is now living with her family and working to rebuild her life. Johnniqua's sister, Andrea, said, "At first I didn't think much of [the video], but then I got on Instagram and I saw even more people saying, 'Who is this woman?' So I was like, OK, this is an opportunity for my sister to be known. If the world wants to know who she is, why not let the world know who she is?"
Article continues below advertisement
Andrea has since set up an Instagram for Johnniqua, began selling t-shirts, and started a GoFundMe, the funds from which will be used to help Johniqua get the help she needs to get back on her feet and care for her son.
"Other people keep telling me I helped them so much," Johnniqua said, "but they don't understand — nobody understands — how much this video going viral like this is helping me because it's giving me the breakthrough I so badly needed for so long."
Article continues below advertisement
Johnniqua is home with her family and focusing on getting better and battling her addiction. "It's a lot of tears from everybody," she said. "They just want to be reassured. Because it's been ongoing with me battling this addiction... They never want me to be in the streets ever again and live that lifestyle."
Article continues below advertisement
Andrea said that she's grateful for the video because it reunited their family and set Johnniqua on a path toward a happier life. "I just feel like this was all from God," she said. "These people have been blessing her and doing that out of the kindness of their heart. I just feel like that's all God."
The GoFundMe set up for Johnniqua has raised over $50,000 in three days. She's brought joy to a lot of people with her viral video, and now, they're repaying the favor and helping her move on toward a brighter future.