Woman Makes Middle School Crush Her Emergency Contact — "No Pressure"
A woman considered potential emergency contacts and chose a middle school classmate who had a crush on her. Keep reading for the full story!
Middle schools and crushes go together like Super Donuts and milk. Unfortunately, though, most crushes fade or become full-blown relationships after it's time to go to high school.
While crushes typically pass, one woman proved they can still be helpful when fighting for your life.
Article continues below advertisement
In her short TikTok, the woman explained her thought process when she decided to list a boy who held a torch for her back in the day as her emergency contact.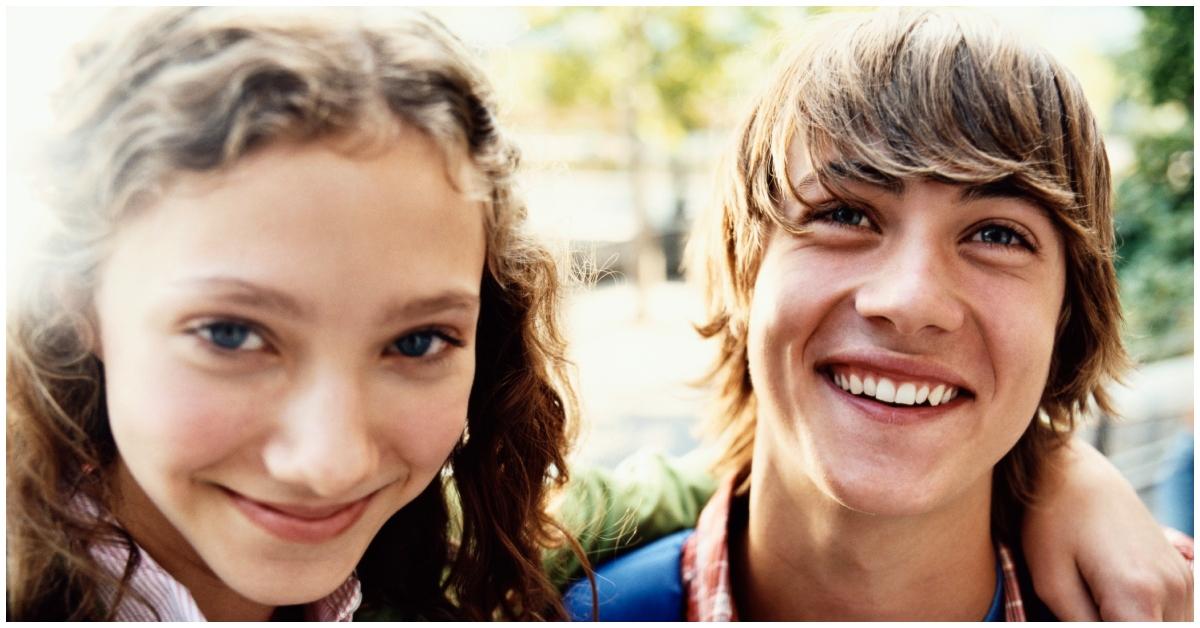 Article continues below advertisement
A woman decides to list her middle school crush as her emergency contact.
Most people can remember the name of the person they know FOR SURE would've taken them to their middle school's formal if they asked. But depending on how far removed you are from your time in middle school, you probably haven't heard from them since the last day of school.
A TikTok user named Alyssa "Lyss Lyss," who goes by @alyssacardib on the platform, is part of the majority of people who probably haven't seen the boy who "had the biggest crush on me in middle school" in quite some time. However, Alyssa didn't let that stop her from making the man her emergency contact.
Article continues below advertisement
In her October 2023 TikTok, Alyssa explained that she decided to make the guy, who she refers to as "Ryan from science," her emergency contact. Alyssa said she initially had her mom as her case of emergency person but realized her mom never picked up the phone. She considered replacing her mom with her dad or sister but realized they were too "unreliable" for the task.
Article continues below advertisement
The woman then sifted through her contacts to find the person she knew she "could call for $100." After presumably skipping through friends, exes, co-workers, and that random girl we all become friends with in bar bathrooms, Alyssa noticed she still had Ryan's phone number.
Alyssa took this as a sign to name Ryan her emergency contact, thinking the people helping her through her crisis would find his contact name interesting enough to call him. The TikToker also noted that Ryan had a massive crush on her in middle school, which made the choice logical in her mind.
"If I saw Ryan from science pop up on my phone, there's no way I wouldn't answer that just out of pure curiosity, right?" Alyssa explained. "And maybe I'm an idiot."
Article continues below advertisement
Alyssa ended her TikTok by addressing Ryan only. She warned her former classmate, "You are now my emergency contact, and my fate is in your hands." She also added "no pressure" at the end of the video, although I wouldn't be surprised if Ryan were just as confused as anyone else watching the TikTok.
Article continues below advertisement
Several TikTokers begged Alyssa to marry "Ryan from Science" if he saves her life.
Although I am still friends with several people I met in middle school, I don't think the person who pined for me during my graphic tee era is the same person who should have my life in their hands. However, I can relate to having relatives who only answer the phone whenever they choose and don't think they're the best choice either.
While I disagree with it, Alyssa made Ryan her emergency contact. In her comments section, the TikToker admitted going through with it "for the plot" of how it could unfold. Despite the many possibilities, Alyssa's TikTok viewers suggested the decision could lead to a rom-com-style love story between the former middle schoolers.
Article continues below advertisement
"This is a fanfiction plot if I've ever heard one," one commenter declared.
"If he saves you, I think you legally have to marry him🤣🤣🤣," another stated.
Alyssa replied to a commenter, saying her marrying Ryan would be "tough news" for her boyfriend. When other users saw that she couldn't trust her boyfriend to be her emergency contact, one person suggested she "rethink" the relationship, and I couldn't agree more.