Is Temu a Scam? These Women Had Banking Issues After Shopping on Temu
Temu offers nearly anything and everything you want at a fraction of the price. But, several viral posts suggest Temu might be a scam. Is it?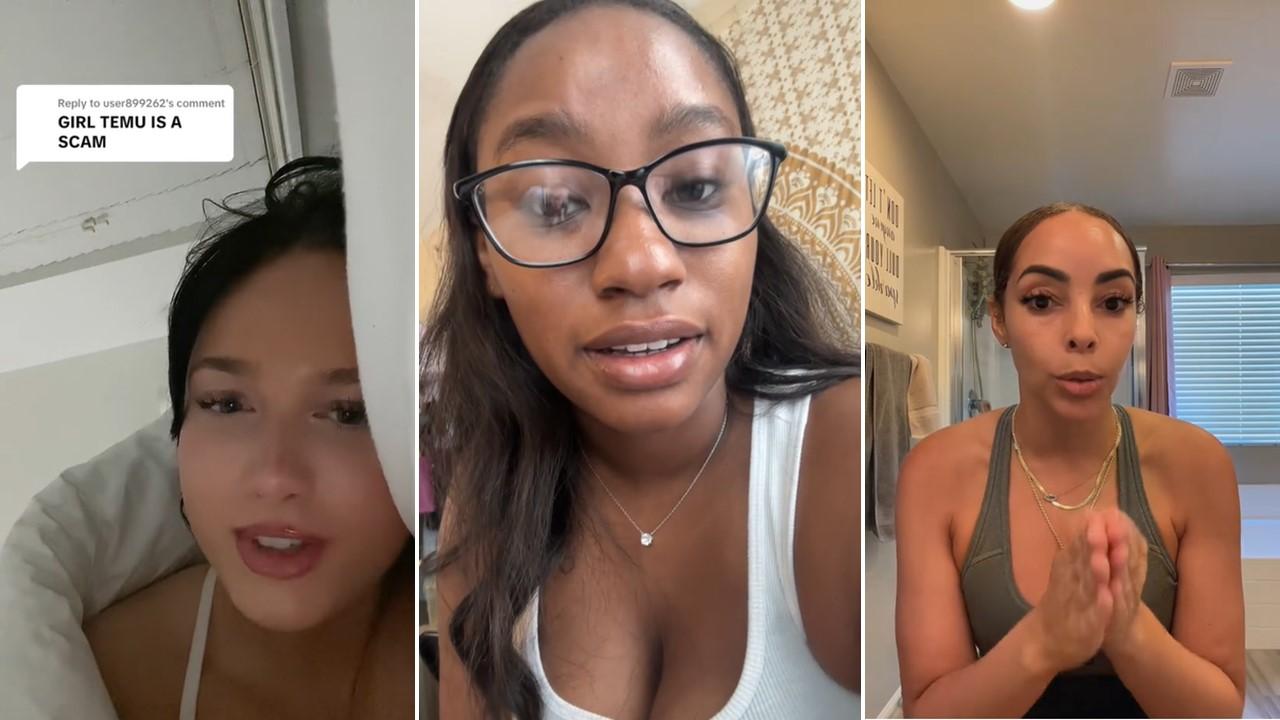 As a woman in my 30s with three kids, there's nothing more exciting than to find an app where I can indulge in a little retail therapy and not break the bank. From false lashes to learning puzzles to Barbie accessories I can throw in my kids' treasure box, Temu offers it all (and I mean all), and for a fraction of the retail price.
Despite the hundreds of positive reviews the app has received, people continue to question whether Temu is a scam.
Article continues below advertisement
After doing some digging, I uncovered a few viral TikTok videos that detail the unfortunate experiences people have had when shopping on the Temu app.
Between their experiences (I'll jump into that down below) and my firsthand experience with the app, hopefully, you can decide for yourself whether Temu is an app you should download or one that needs to be immediately deleted from your phone.
Is Temu a scam? The answer isn't clear.
Temu isn't a scam app because the products you order from it will arrive at your doorstep (unless it gets lost in the mail or another issue arises with your order). I've ordered several times from Temu and the only complaint I have as of now is that the item sizes of certain products aren't accurately depicted in the photos. I thought I was receiving a full-size UV LED nail lamp when in reality, I could only fit one finger under it at a time.
Article continues below advertisement
That aside, I can't vouch for what Temu does behind the scenes, meaning where it stores your credit card information and who it shares the information with. But, if you were to ask TikToker @pheveyaa, she'd tell you Temu is a scam because it sold her bank details to the black market.
The social media user says that over the course of two months, she had three pages worth of debits taken out of her bank account, and it all happened after she shopped with Temu. Now, you're probably wondering why @pheveyaa never noticed the transactions and the answer is pretty simple: the debits came out in small increments, $3 here and $1 there. While she did say she received suspicious activity warnings, she assumed the notifications were a scam.
Article continues below advertisement
It wasn't until she wasn't able to use her bank card that @pheveyaa contacted her bank to find out what was going on. After looking into her account, her financial institution informed her about the three pages of debits, all of which occurred out of the country. The moral of the story: @pheveyaa recommends people not "use Temu and don't put your bank information in the app."
Article continues below advertisement
Another TikToker says she had $500 taken out of her bank account after shopping with Temu.
TikToker @shyshy011 uploaded a stitch video featuring @pheveyaa's video on Aug. 2, 2023, explaining a similar experience she had after shopping with Temu. While Shyla didn't come out of the gate saying Temu is a scam, she did warn others that it might be.
Shayla says shortly after shopping with Temu, she had $500 wiped out of her account, and it "happened fast." Similar to @pheveyaa, Shayla says the debits were taken out in increments rather than one large purchase to avoid getting flagged by the bank.
Article continues below advertisement
A few days after Shayla documented what she went through after shopping with Temu, @dimplesqueennini took to the platform to explain why she was deleting the app.
Article continues below advertisement
The TikToker says that about a week after purchasing from Temu, her American Express credit card information was stolen. Ironically, a phone number for the company responsible for making the unauthorized debits was attached to her statement.
Dimples Queen says she thinks the "company" did this so she would be prompted to call and hand over her information. Obviously, she didn't and instead, contacted American Express directly to get help with her issue.
Article continues below advertisement
Now, if these stories aren't enough to convince you to stay away from Temu, my advice would be to shop using a virtual card created through QuadPay, AfterPay, or any other pay-in-four app that allows this. This way, once the virtual card is created and utilized, it's no longer active. With no active card and no funds, a third party is going to have a hard time stealing your money.