TikToker Spots Herself "Hungover" on Google Maps as She Retrieves Takeout Order
A TikToker went viral after she spotted herself on Google Maps carrying a bag of takeout food and people are cracking up.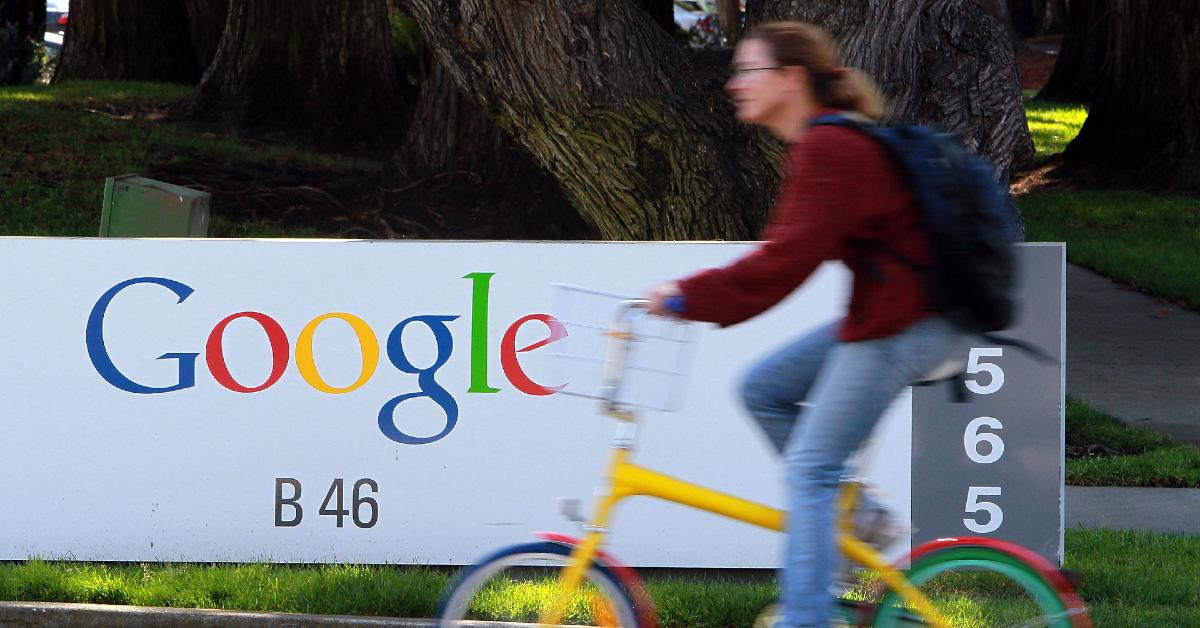 Although there are plenty of navigation solutions available for folks to use in their travels and/or learning more about places they've always wanted to visit, or maybe just ridicule from afar, there's one company that stands above the rest the offering up some of the most oft-used maps systems: Google.
Article continues below advertisement
The amount of work that goes into Google's ever-evolving Maps application is astounding. The company regularly sends folks in cars with 360-degree cameras mounted to their roofs to take pictures/scans of every possible residential area in the world, so users can get a clear view of that area.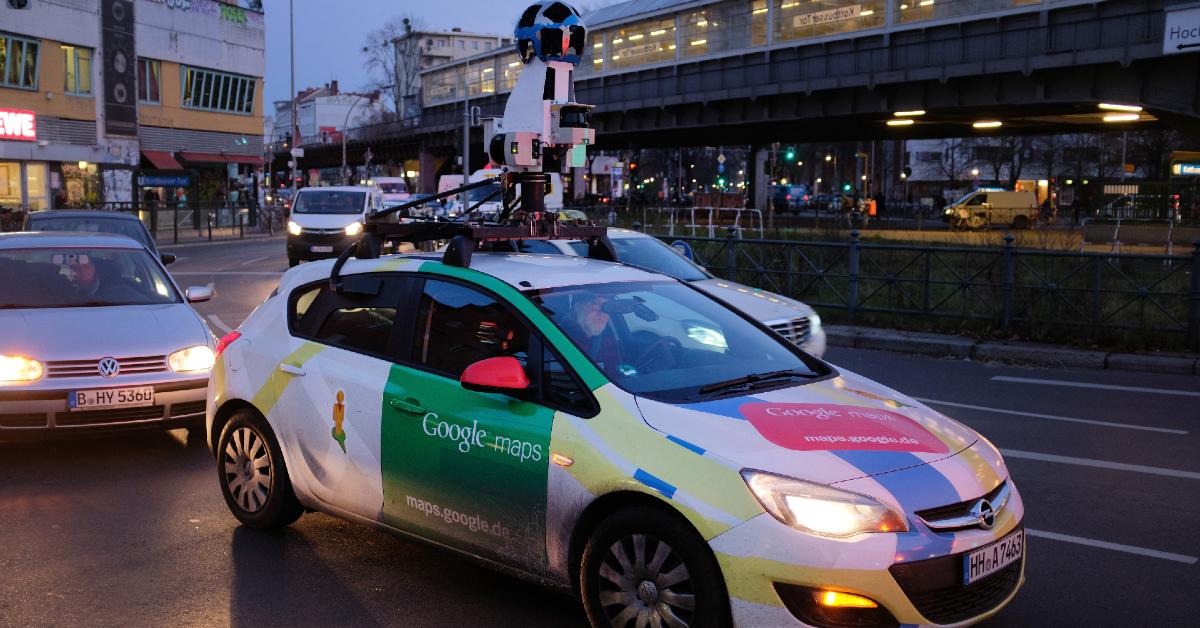 Article continues below advertisement
And since these photos are taken in the real world at any given time, real people are captured in said photos. If you happen to be jogging across the street with your shirt off as the Google Maps car is driving by, well, that's going to be on the internet for quite some time so deal with it. If you're cheating on your husband with another dude and the Google Maps car drives by, well, that can happen too.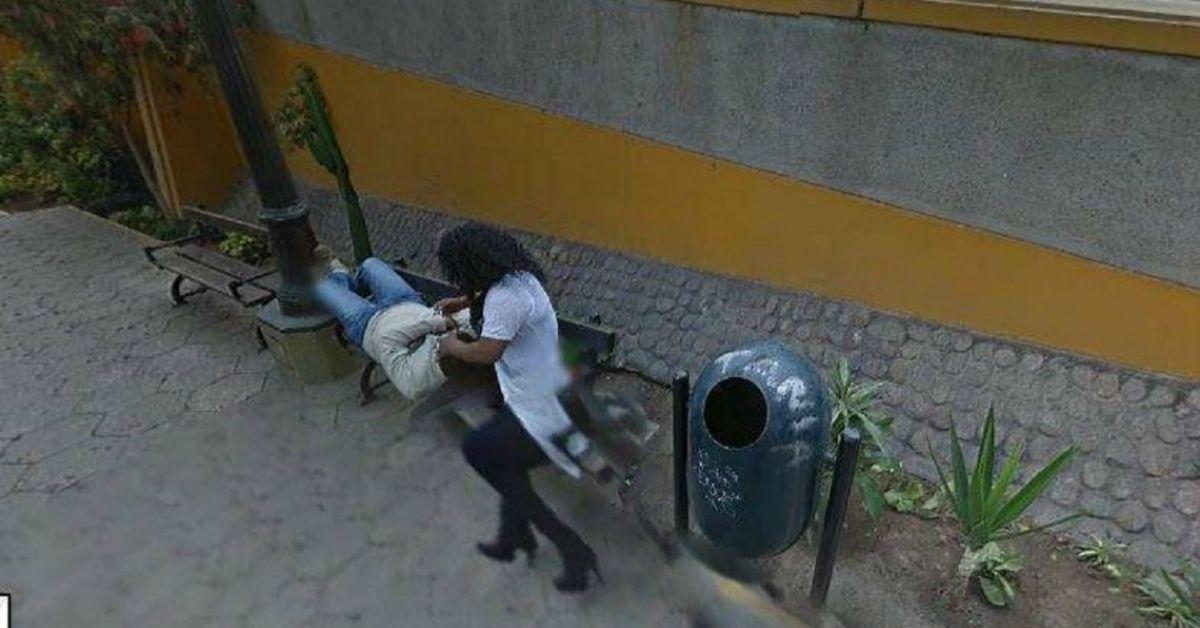 Article continues below advertisement
It's not uncommon for people to get "caught" on Google Maps, and this TikToker is going viral for being captured by one of the search engine's 360-degree cameras. But not because she was doing anything particularly saucy or embarrassing, all she did was head out of her home to grab some food that was delivered to her. But folks are cracking up over the pictures the company's imaging software captured of her.
Article continues below advertisement
TikToker @xmandahx posted a now-viral clip showing a montage of her on streetview gripping a red takeout bag. She stands, unsmiling, head and neck craned slightly forward over her chest while wearing a pink sweatsuit.
She did linger a bit, as many TikTokers pointed out in the comments section of the video. Many viewers expressed their shock that she ended up on one of Google's cameras, despite the odds of that happening, especially when she was in the middle of picking up a food order no less.
Article continues below advertisement

Some said that the picture of her was "giving [them] Ozzy Osbourne shuffling around the house in slippers looking for their cat" vibes.
Others just couldn't for the life of them understand what she was doing outdoors, "lingering," while some speculated that she was more than likely recovering from a heavy night of drinking/recuperating from being hung over.
Article continues below advertisement

In terms of embarrassing Google Street View captures, it could've been much more extreme for @xmandahx. In March of 2022, an Australian couple was engaging in some side-of-the-road coitus when the Google Street Views cameras came rolling by. It's unknown as to whether or not the duo planned the photo op, if they were actually caught in the act, or a little bit of both.
Article continues below advertisement

Another Google Maps find that gained attention was a person who was caught balancing on a paddleboard, pulling off a handstand with their legs kicked up in the air forming a kind of half-swastika figure.
Article continues below advertisement
It was reported that Google began blurring out people's faces on Street View images in 2008, even though the tech company probably wasn't legally obligated to do so, as the majority of the images that are uploaded online were captured in public places.
Article continues below advertisement

How would you feel if you were caught on Google's street view cameras. Would you want a photo of yourself out there on the internet for everyone to see, even if it wasn't the most flattering image available?