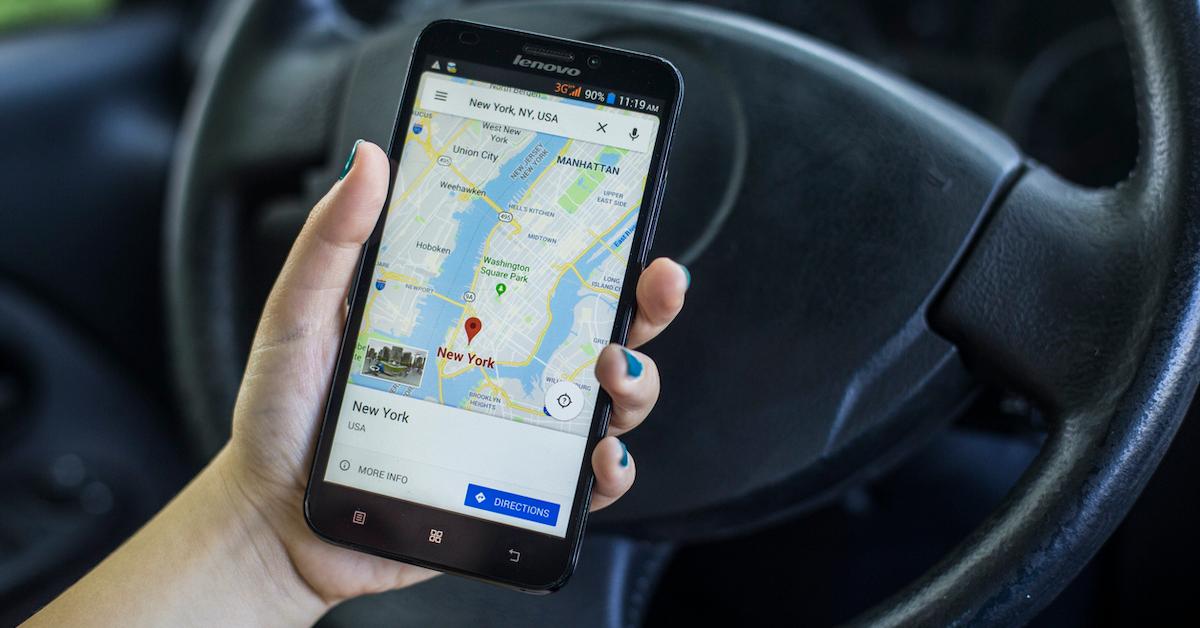 Google Maps' New Update Indicates How the Coronavirus May Impact Your Travel Plans
Google Maps is releasing a brand-new update for Apple and Android devices, which indicates if your travel is affected due to coronavirus.
As businesses are finally beginning to re-open, one major challenge for shoppers, travelers, and restaurant-goers will be determining the safest — and most efficient — modes of transportation while there are still schedule changes, safety precautions, and health requirements. And luckily, Google Maps is releasing a brand-new update to help users determine if their travel plans have been impacted due to coronavirus concerns.
Article continues below advertisement
Stay tuned for everything we know regarding Google Maps' coronavirus update — it could seriously be revolutionary while you're navigating life post-pandemic.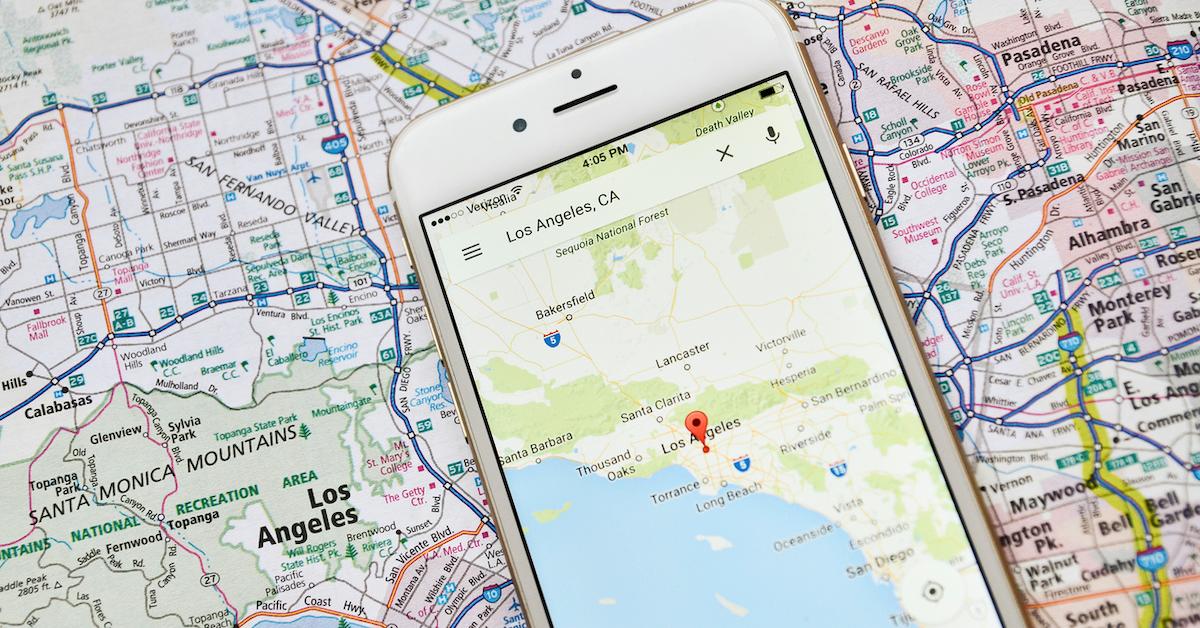 Article continues below advertisement
What does Google Maps' new coronavirus feature entail?
Google Maps is giving travelers who usually tend to opt for public transportation the gift of knowledge throughout the U.S., U.K., Mexico, India, France, and Spain. To keep users informed, the app will be posting alerts regarding any restrictions, health advisories, and service changes at their local station, according to a Google Blog post from Monday, June 8.
The app will make sure to inform travelers if their desired mode of transportation is running on limited scheduling, and if a mask or face covering is required. Earlier this year, the app also added a brand-new feature that alerts travelers of over-crowded stations, showing trends and live data, to ensure users feel safe in terms of social distancing.
Article continues below advertisement
Travelers crossing country borders throughout the U.S., Mexico, and Canada will also be informed of any COVID-19 checkpoints or health requirements along their routes. Those making their way to a testing center in the U.S., or a medical facility in the U.S., Indonesia, Israel, the Philippines, and South Korea will also be able to see if locations require appointments, which is entirely based on government data.
Each of these features will be rolling out to both Apple and Android users.
Article continues below advertisement
Google has been relatively involved with keeping citizens updated on COVID-19.
Since the early days of the pandemic, Google has been intent on keeping users informed regarding the disease. According to Travel and Leisure, the search engine provided users with mobility reports in cities across 131 countries and regions. The data aimed to help businesses in the neighborhood determine the best hours to open, which delivery services to use, and when to expect travelers via public transportation.
Article continues below advertisement
The search engine also partnered with Apple back in April 2020 to create a COVID-19 contact-tracing system, according to BBC. The tracing system will essentially let users know if they have come into contact with someone who has contracted the coronavirus. This has not been released to the public yet, however, it's currently in the works, and could completely revolutionize how people are treated for the disease.
Google is certainly coming in clutch right now, and will most likely come in handy for those looking to leave their homes during these mysterious and confusing times. If you do decide to embark on some sort of adventure, just make sure to stay informed, wear a mask, and most importantly, wash your hands along the way.