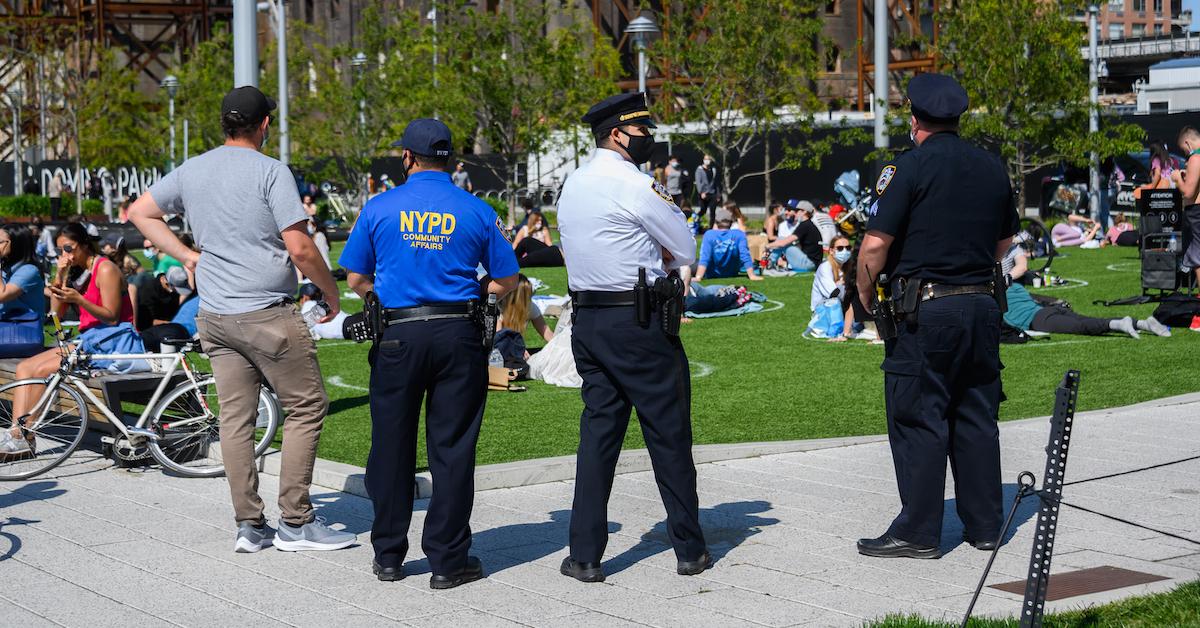 6 People Who Have Been Arrested for Not Social Distancing
In New York City, the metropolitan area most devastated by the COVID-19 pandemic, enforcement of social distancing has typically consisted of police officers dispersing gatherings and requesting others wear masks in public places where social distancing is not possible, but there have been over 40 arrests of people not complying with the temporary orders in place during the health crisis.
Article continues below advertisement
While that number seems low for the size of the area, many have been troubled by the demographics of that small population, with 35 of 40 arrests involving black citizens.
Around the country, enforcement of social distancing orders has been uneven and while many arrests have been made, few charges have been brought. Here are six incidents from around the country where people were arrested for not social distancing.
1. Donni Wright
Donni Wright, 33, who works as a groundskeeper for New York public housing, was arrested after an altercation with police. It was captured on video and now has the officers involved under investigation. The arrest was reportedly over Wright failing to comply with social distancing ordinances. The officer tased Wright and wrestled him to the ground.
Article continues below advertisement
While he was arrested on charges of resisting arrest and assaulting a peace officer, the Manhattan DA has deferred prosecution and the officer has been placed on modified duty pending an investigation according to the New York Post.
Article continues below advertisement
2. Multiple, East Harlem
Josmar Trujillo, a community organizer for the East Harlem neighborhood, aka Spanish Harlem, tweeted about this arrest and other policing in his neighborhood, which he observes as disproportionately enforced against people in his neighborhood, while in more affluent areas of the city people have been observed getting mere warnings and in some cases, masks to wear.
Article continues below advertisement
"The problem is not that we shouldn't be trying to distance people, but it's the fact that there has been almost a complete absence of government," Trujillo told The Intercept. "If I just looked out my window, the only semblance of government that I would see would be the NYPD. You don't see Health Department officials out here. You don't see people sanitizing public spaces like they did in China. It's a ghost town except for the police."
Article continues below advertisement
3. Rabbi Yisroel Knopfler
Rabbi Knopfler of Lakewood, NJ, was arrested on May 13, for violating social distancing orders by holding a public celebration for Lag B'Omer, a minor Jewish celebration that commemorates the end of a plague. The celebration was a protest of NJ Governor Phil Murphy's executive order barring gatherings, on the grounds that it violates the first amendment.
Article continues below advertisement
4. Tarique Peters
Hawaii is one of the strictest states when it comes to enforcement of social distancing and quarantine of travelers coming from the mainland and other points abroad. Just ask Tarique Peters, 23, who was arrested in Honolulu earlier this month for violating the state's mandated 14-day quarantine for travelers.
Article continues below advertisement
The New Yorker was arrested after he was discovered posting pics of himself on the beach. The current orders in the state are that travelers must remain in their hotel or other accommodations for 14 days unless they have a medical emergency.
Article continues below advertisement
5. Brandon Hicks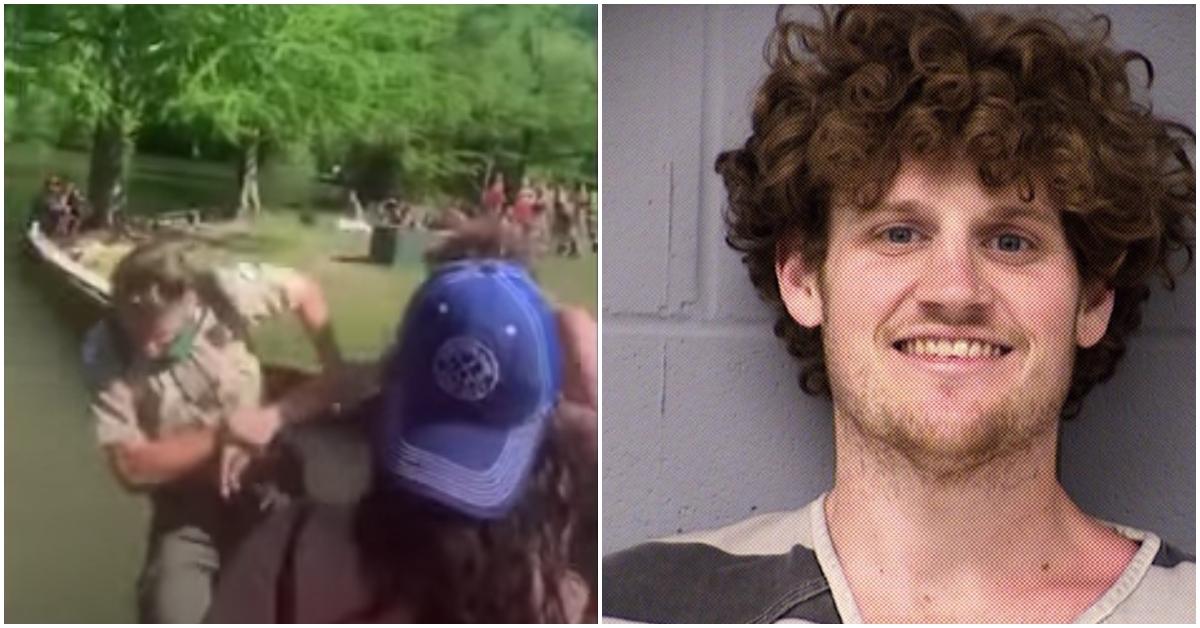 This arrest is not for failing to social distance but rather for assaulting a park ranger trying to enforce the guidelines. Brandon Hicks and other friends were approached by a Lake Austin park ranger who asked them to disperse and comply with the park's COVID-19 guidelines. Hicks then pushed the ranger into the water, and ran away but was eventually tracked down and arrested for attempted assault on a public servant.
Article continues below advertisement
"Brandon's intentional and reckless action could have caused the Ranger to strike his head on the dock as he was falling, and render himself unconscious in at least 3 feet of water where he could have drowned to death," said the arrest affidavit, according to KXAN.
Article continues below advertisement
6. Rodney Howard-Browne
The pastor at The River at Tampa Bay Church in Tampa, Fla., was arrested for holding church services in violation of social distancing orders, but the charges were dropped by Hillsborough State Attorney Andrew Warren. "Our office has determined that further prosecution or punishment would not provide increased protections for our community and is not needed to achieve any additional change in Pastor Howard-Browne's behavior," a statement said.
Article continues below advertisement
The best way to prevent contracting or spreading the coronavirus is with thorough hand washing and social distancing. If you feel you may be experiencing symptoms of the coronavirus, which include persistent cough (usually dry), fever, shortness of breath, and fatigue, please call your doctor before going to get tested. For comprehensive resources and updates, visit the CDC website. If you are experiencing anxiety about the virus, seek out mental health support from your provider or visit NAMI.org.