Tennessee Teacher Says She's Forced to Work Unpaid Hours on Weekends Because of State's Absurd Book Laws
A Tennessee teacher slammed a new book law in the state that is prohibiting her students from reading unless she works without pay.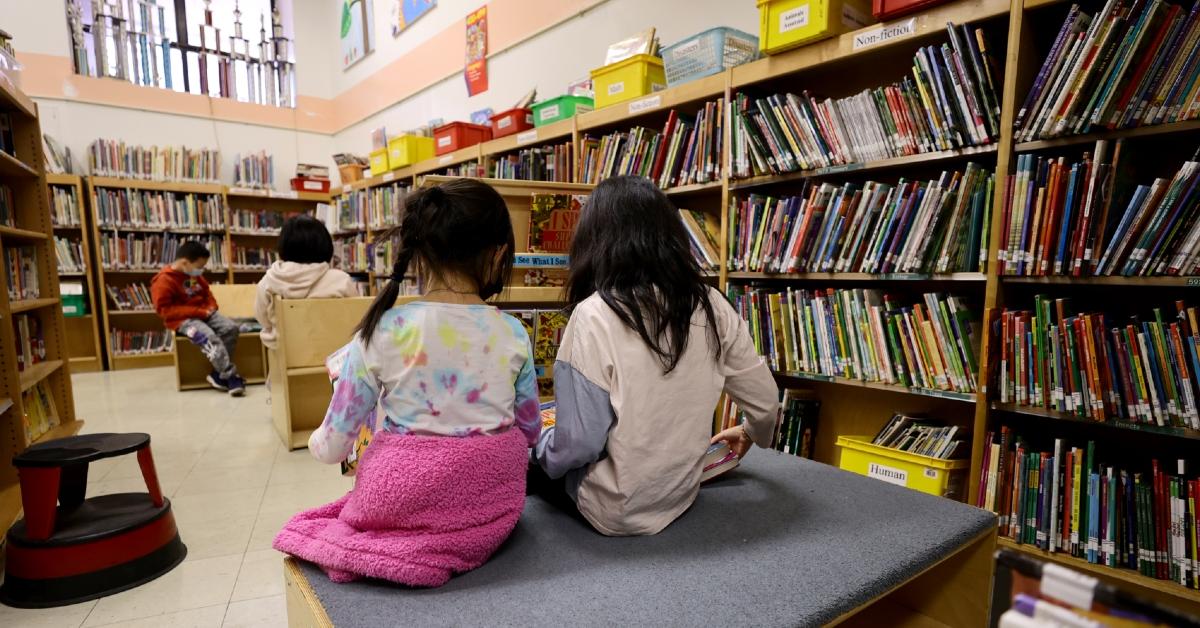 A teacher by the name of Sydney Rawls, who posts on TikTok under the handle @sydneyrawls highlights a huge problem Tennessee classroom instructors with classroom libraries are experiencing under the state's new book laws. She says that the latest ruling stipulates that teachers must have the contents of classroom libraries vetted by administrators and parents, and this is forcing educators to work on weekends without pay so their students can read.
Article continues below advertisement
Sydney says in the now-viral TikTok: "Hi, it's me, in my classroom on a Saturday and you're probably wondering why because most teachers like myself, don't believe in coming to work on the weekend, but let me tell you why. If you're a Tennessee teacher you know why I'm here. because I'm sitting in front of my classroom library on a Saturday because the Tennessee General Assembly passed a law that basically says, get this..."
She continued, "If a teacher wants his or her students to read any of the books at school or in the teacher's classroom the teacher has to catalog every single book so most teachers have hundreds of books some, I would say thousands, of books. They have to catalog all of them."
Article continues below advertisement
"So the title, the author. Once they catalog them, they send them to their class or their school librarian. The librarian has a list of books that are approved or not approved based on, I don't even know what, honestly. And then from that list, the ones that are approved, she's like OK these are approved, so I have to go through all these books and then pull out the ones that are not approved," she gestures to a bookshelf in her classroom at this point, that is lined with titles.
Article continues below advertisement

She goes on to say that the books on the list that are not approved, are then passed onto a "higher up" somewhere in the school administration. "I'm assuming it's probably someone that's never even been in a classroom, that's never taught children, but that's neither here nor there. So they get the list and then they go get through the list of books that she didn't have, and then they determine whether these books are appropriate, not appropriate and if they're approved or not and then they send that back."
Article continues below advertisement
If this seems like a tedious process, that's because it is, and it's not even over. As the TikToker says, she needs to take the list of books that weren't approved and then they need to take that list to give to parents and see if they want to "chime in" on the classroom library and whether or not they want to allow those books in the class.

Article continues below advertisement
After this entire process is undertaken, children in Tennessee schools are allowed to crack open a book and get to reading inside of a classroom.
The TikToker goes on to state that a lot of teachers probably wouldn't go through all of those steps and says that her district doesn't expect teachers to spend so much of their time, especially on their days off, the fulfill these state guidelines.
However, Sydney says that ultimately "the kids wanna read books" and while she can surely decide not to go through all of these steps, then that might jeopardize her students' chances of getting to crack open a book in her classroom library.
Article continues below advertisement

Sure it would be easier for a teacher in Sydney's situation to just not have a library and to tell her students to take time out of their day to go to the school library and pick up a book that they want to read.
However, she states that there are several instances where her children finish their classwork early or have extra time and they're excited to take a book off of a shelf and read.
Article continues below advertisement
Sydney says she's forced to tell children "no, they can't" upon requesting to read a book they're jazzed about crack open, which is why she's going in on her weekend to ensure that she's putting in the necessary steps that comply with Tennessee laws which allow her to tell her students that yes, they sure can read one of the many books in the classroom library.

Article continues below advertisement
Although comments were turned off on the viral TikTok, a lot has been said about Tennessee's new "books in school" law that has recently been put into effect in August of 2022. WPLN reports "The law requires all public schools in Tennessee to post a list of materials available in their libraries. But the rule also applies to classroom libraries, which not all districts initially realized, and many teachers have not yet taken inventory."
It's this second part of the law, classroom libraries, that has Sydney so frustrated. The outlet continued, "The new measure is meant to allow parents to more closely scrutinize the books their kids can access. But teachers sometimes have hundreds, even thousands of books in their classroom collections. This new policy means students may not be able to use them until they're catalogued and posted online."
Article continues below advertisement

So who benefits from this law? Well, let's say you're a parent who thinks that the Captain Underpants series of books are way too in your face with its comedy and you want your kid to grow up to be a little more subtle with their quips. Or maybe you're a die-hard Lord of the Rings fan and want a different future for your child, one that doesn't involve getting tattoo quotes in an Elven language on your body, then you'd probably want those books banned from your classroom library.
Article continues below advertisement
Realistically, however, the new law has culminated in some books being pulled from schools that parents find controversial, even if they are of historical and socially significant occurrences. For instance, the graphic novel, Maus, which is about the Holocaust, was pulled from McGinn County's Eighth Grade curriculum.

Other titles have been banned in Tennessee as well. What do you think? Do you believe that because parents' tax paying dollars are helping to fund schools that, they should have a say in what books are being made available to their children in classrooms? Or are there certain concessions that should be made when it comes to accessing information, especially with literary works?