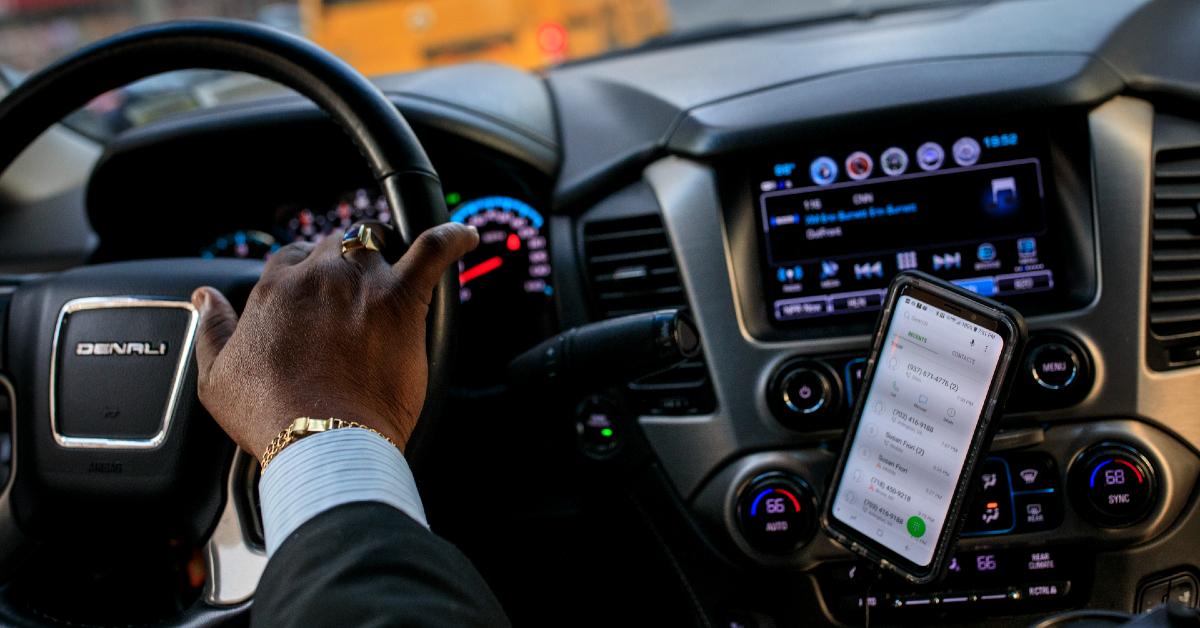 TikToker Claims Uber Driver Tried to Charge Her $150 "Cleaning Fee" Using Picture of Another Car
A TikToker is claiming that her Uber driver attempted to con her out of a $150 cleaning fee for puking in his car, but she says she didn't.
TikToker Mia Prado, who posts on the popular video sharing platform under the username @lilmiaprado says that an Uber driver attempted to scam her out of a $150 cleaning fee, even though she did no damage to the vehicle.
Article continues below advertisement
Uber employs independent contractors who use their own vehicles to pick up and drop off travelers. Their vehicles must be actively registered and have up-to-date inspections, and depending on your state's laws pertaining to car insurance, drivers must have valid car insurance policies associated with the vehicle that they're using to pick up/drop off riders.
However, during the course of a ride, from the point a driver picks a customer up until they drop them off, they are insured through Uber in the event that an accident occurs. Uber also has protocols in place that help to protect drivers and cover any interior damage to their vehicles, like if they pick up a drunk patron who can't hold in their vomit and puke in the backseat of their cars.
Article continues below advertisement
Article continues below advertisement
It's this fee that Mia says she was unjustly charged with her now-viral TikTok clip. She begins the video with the camera centered on her face. A text overlay reads: "Me and my 2 girls call an Uber home at 5 am. Gets in a hella nice BMW for an Uber X. Starts talking to driver because we feeling hella social. He's a nice college kid!"

Article continues below advertisement
The TikToker continues, "Gets home safely! not even lit just tired...SEES $150 CLEANING FEE CHARGE 2 DAYS LATER...CONFUSEDDDD, I don't think anyone made a mess...Asks and my girls confirm that nothing happened during ride..."

Article continues below advertisement
Mia goes on to say, "SO WHY A CLEANING FEE???? Lemme just contact Uber about it...Says there was a mess. That definitely wasn't us, so we ask for photo proof...UBER SENDS US PHOTOS OF HELLA GROSS THROW UP ON SIDE DOOR, AINT NO WAY."

Article continues below advertisement
At this point, things must've seemed fishy to the TikToker as neither she nor her friends could recall being sick in the car. She went on, "HOLD UP...... THIS ISNT THE SAME CAR WE WERE IN," she writes.

Article continues below advertisement
According to the TikToker, the Uber Driver tried uploading a photo of another car that had vomit on it. In a follow-up clip, she adds that the car she and her friends were picked up in had a distinct aesthetic that couldn't have been mistaken for another vehicle. "BMW had interior accent lights on the door, the pic had crusty leather and no lights."

Article continues below advertisement
So she decided to reach out to her "designated investigator" friend to look into the matter further. As it turns out, she found the same exact photo at the 7th result on a Google image search for the search term, "throw up in car."

Article continues below advertisement
They decided to send the evidence that they found online to Uber. She says that she ultimately was able to get her money back, and told Uber to check into the driver's history to make sure that they didn't try to pull the same con to other customers.

In the caption for the second video, she urged TikTokers to make sure that they always check their charges to stop "scammers" from "get[ting] you."
Other TikTokers who saw her post said that they've encountered this same type of scam before, and there have been reports from news outlets in the past who've written on other instances of "vomit fraud."