Another Reason Women Like Warmer Rooms? Their Brains Work Better
Women typically like rooms warmer than men. And a new study shows one reason is women's brains perform better in warm rooms.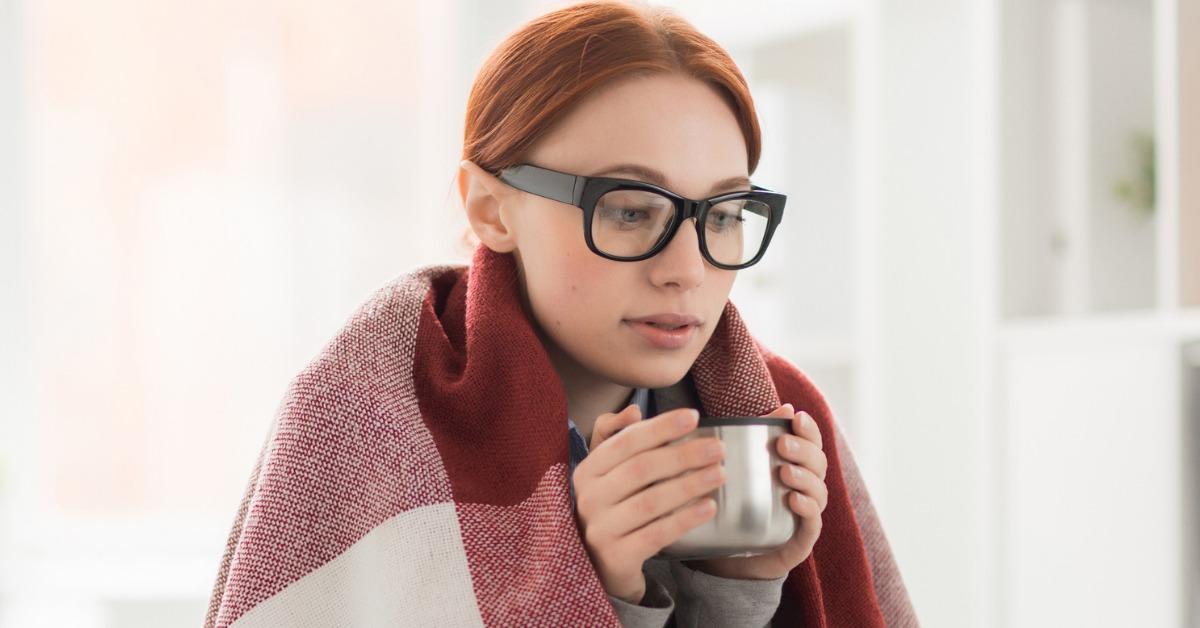 A published study researching the effects on temperature and brain function revealed some interesting correlations between warmer temperatures and increased mental abilities in women.
It's been a topic of many a stand-up comic's routine: "why do women like the room so friggin' hot?" It's not just a baseless stereotype: women typically do feel colder than men.
Article continues below advertisement
I personally prefer warmer temperatures over colder ones, but that's only if I'm standing outside and walking around. Sitting down in a hot office while I'm typing away at some document or trying to figure something out sounds like an absolute nightmare to me. I don't know about you, but the combination of performance anxiety, electronics, and business casual clothing isn't too appealing.
I also can't imagine my brain woul be operating at optimal capacity in such an environment, but that might have to do with the fact that I've got a "Y" chromosome, according to this latest study.
It turns out that women not only feel better in slightly warmer temperatures, but they could very well think better, too.
Article continues below advertisement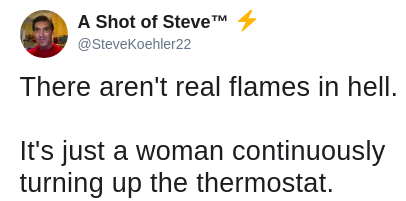 Recent US and German studies published in the journal PLOS ONE found that, unlike men, women work better in a warm office environment, especially on verbal and mathematical tasks. The study was led by Agne Kajackaite from the WZB Berlin Social Science Center in Germany and Tom Chang, an associate professor of business and economics at USC's Marshall School of Business.
Article continues below advertisement
Their team of scientists chose 543 students from Berlin to participate. Room temperatures were set between 61 and 91 degrees Fahrenheit for varying portions of the experiment. Each participant was then tasked with three types of drills: verbal and mathematical drills followed by something called "cognitive reflection," which challenged the participant's first intuitive answer.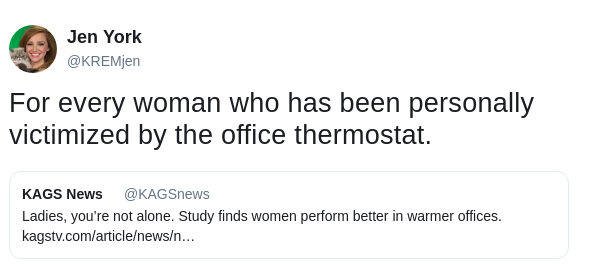 Article continues below advertisement
Chang mentions that "It's been documented that women like warmer indoor temperatures than men, but the idea until now has been that it's a matter of personal preference ... what we found is it's not just whether you feel comfortable or not, but that your performance on things that matter — in math and verbal dimensions, and how hard you try — is affected by temperature."
What surprised Kajackaite and Chang most about the results of the experiment was that noticeable differences were detected with the slightest increases in temperature."It's not like we're getting to freezing or boiling hot," Chang said. "Even if you go from 60 to 75 degrees, which is a relatively normal temperature range, you still see a meaningful variation in performance."
Article continues below advertisement

The researchers explained that the findings "raise the stakes for the battle of the thermostat." Women could be putting in more work and completing tasks more efficiently, and that's something for business leaders to consider when trying to increase overall productivity. Professor Chang points out that "people invest a lot in making sure their workers are comfortable and highly productive. This study is saying even if you care only about money, or the performance of your workers, you may want to crank up the temperature in your office buildings."
Article continues below advertisement
A study from 2015 proved "most office buildings set temperatures based on a decades-old formula that uses the metabolic rates of men." These new findings definitely challenge that formula and, with more women in the workforce, it would be prudent to apply this newfound knowledge when setting the office thermostat.

So fellas, if you've got a problem with the room being too hot, the ladies who want to turn the temperature up have a legitimate reason: it's upping their brain power.