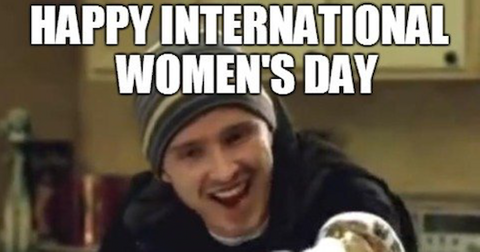 Celebrate International Women's Day This Friday with These Hilarious Memes
By Pippa Raga

Updated
Each year, we take the month of March to highlight the contributions women have made to society and call it Women's History Month. But around the world, countries team together to celebrate women on March 8 for International Women's Day. The day has always been a focal point for women's rights and has been celebrated in the States since 1910. And though you should definitely call the women in your life this coming Friday to thank them for existing, we thought we'd celebrate International Women's Day the best way we know how — with memes.
Below, 17 memes to send to your girlfriends, sisters or mother on Women's Day.
1. We feel attacked.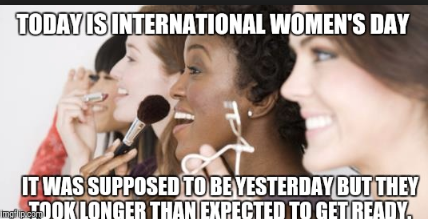 OK OK, we get it, we take a really long time to get ready. But still, this meme is hilarious.
2. Smash that patriarchy! Today especially.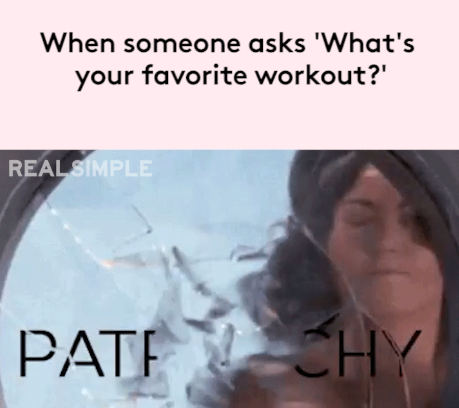 Bam! You show them what #girlpower is really about.
3. I mean, really.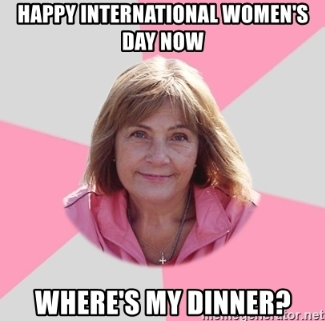 Can we have a little role reversal today? Make your man make you dinner. If he's a real one, he'll do it without you even having to ask.
4. OK now we REALLY feel attacked.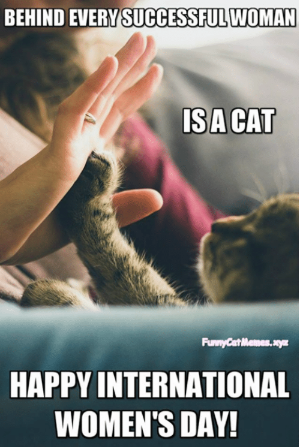 Well, this is so much more refreshing than the old "Behind every strong man is a great woman" adage people keep repeating. We're glad it got an upgrade.
5. Dudes: Not listening since the Garden of Eden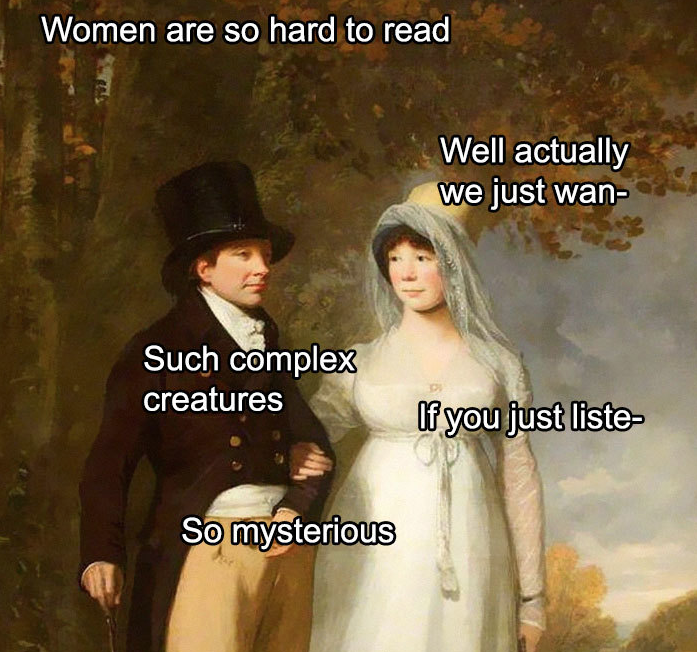 We adore classical art memes, and couldn't resist this great one.
6. I mean, really.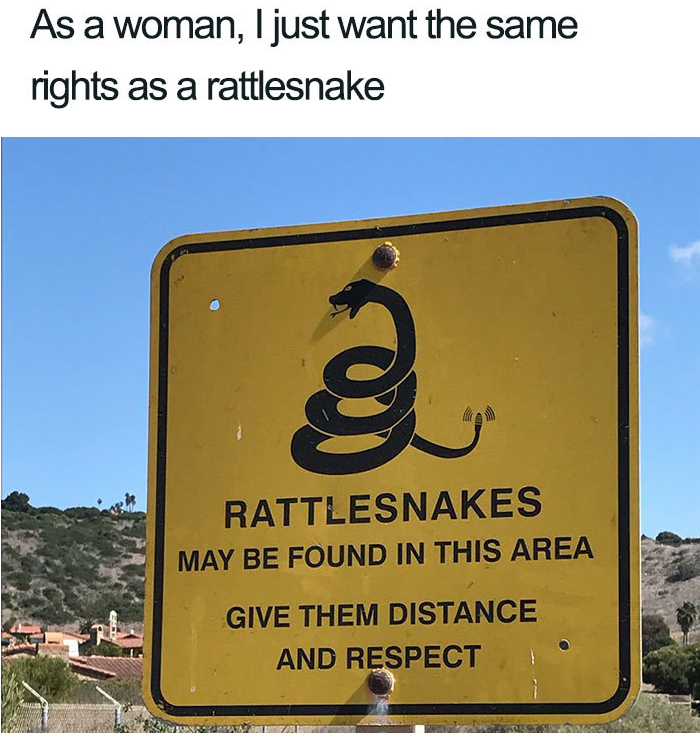 Hard to believe the wildlife is given distance and respect while women are out here getting catcalled and groped on the streets!
7. Drop the mic.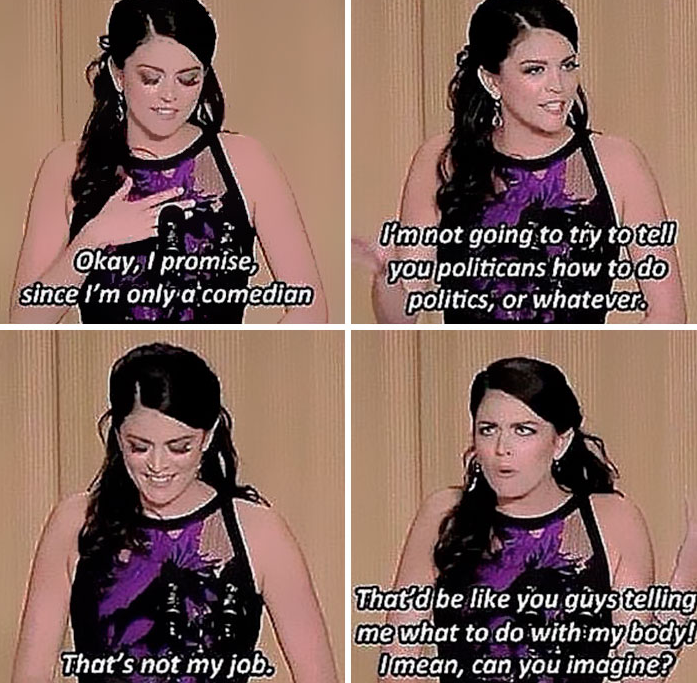 We're crying because we miss the days when Correspondents' dinners were actually fun to watch and read about, rather than utterly miserable and depressing like they are today. In 2015, SNL's Cecily Strong roasted Obama with this one.
8. This girl is the spokesperson for International Women's Day.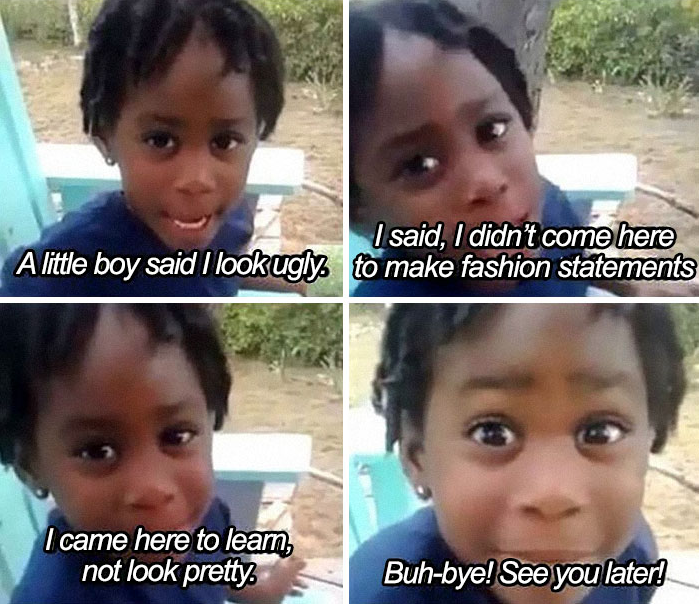 This little girl is absolute goals. Need to channel this vibe anytime we're feeling insecure. "Buh-bye! See you later!"
9. *Clears throat*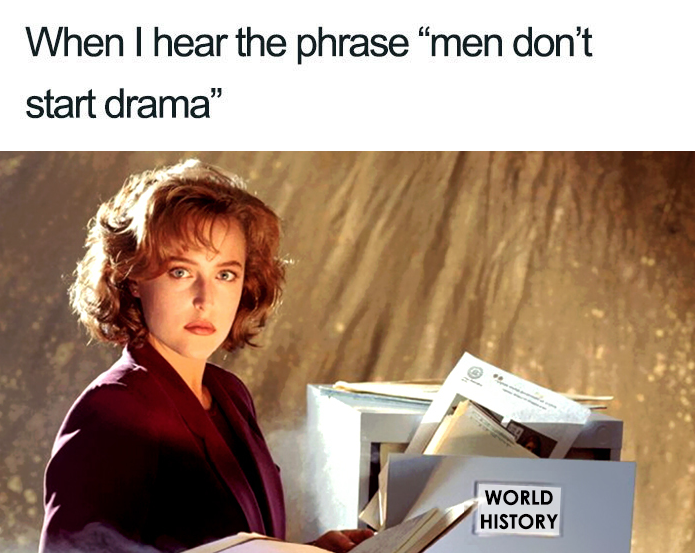 We have a feeling moms especially would love this X-Files throwback.
10. Just a reminder.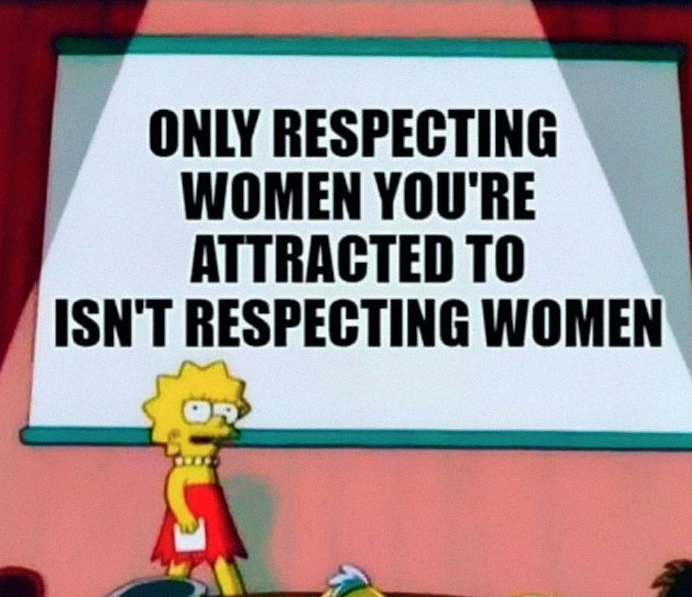 Sure, for the most part Women's Day is just fun and games and gender parity, but Lisa Simpson reminds us of some very important facts. Namely, that just because you're romantically involved with a woman you don't treat like trash, that doesn't automatically make you a feminist.
11. Zing!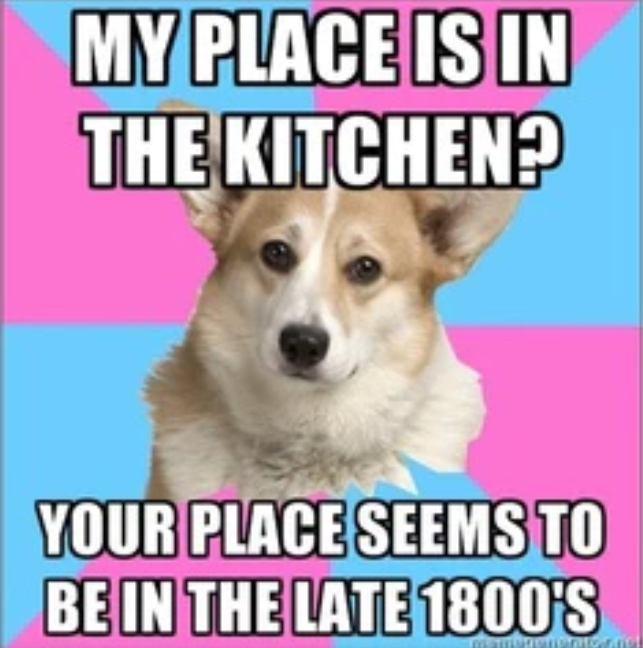 Speaking of the late 1800s, they could probably go join the couple in that art history painting.
12. You can't mansplain to the mansplainer.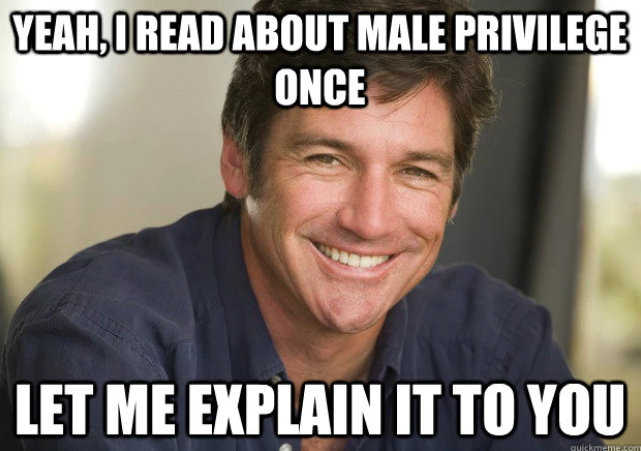 This just about sums it up...
13. Stand up for yourself and make your own boundaries — that's what today's all about.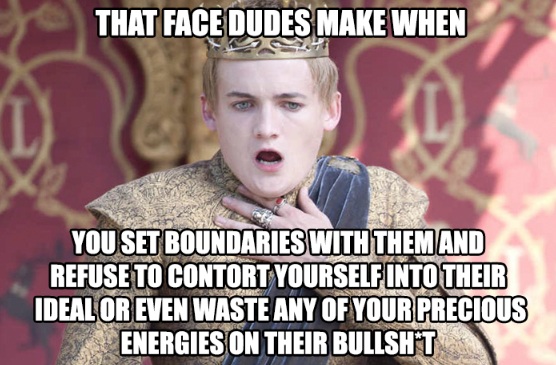 That dude's face, however, is priceless.
14. Anything you can do, I can do bleeding.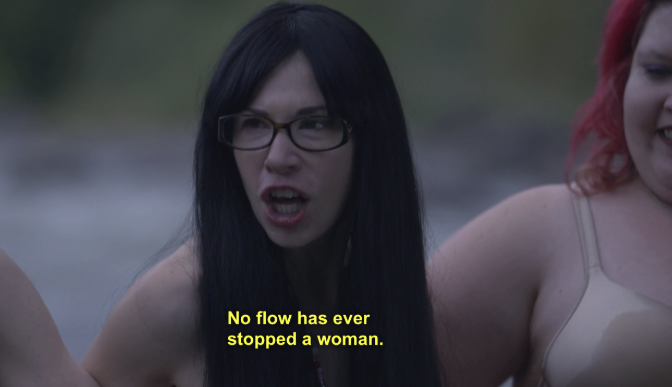 But don't take it from me, take it from Portlandia.
15. Oof, you got us there.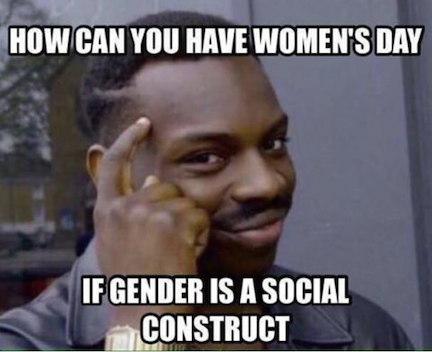 But until gender is really acknowledged as a social construct and every other day of the year is not Men's Day, we feel pretty comfortable holding on to March 8.
16. That feel when...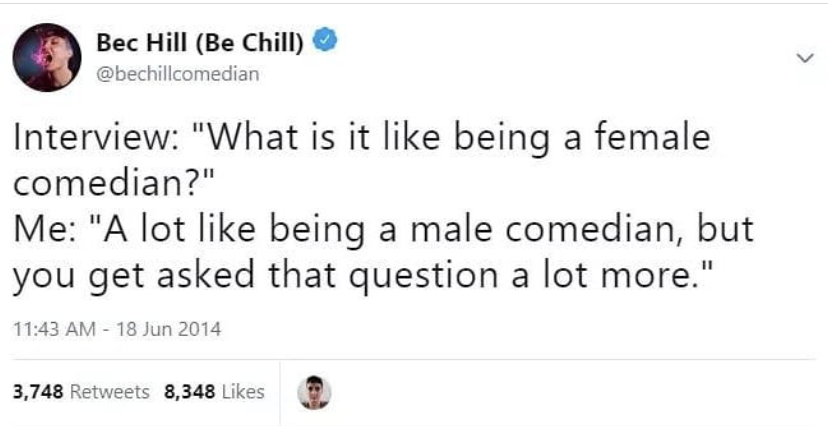 We don't even have anything witty to say about this, just a large sigh to let out.
17. Happy Women's Day to you and the beautiful women in your life!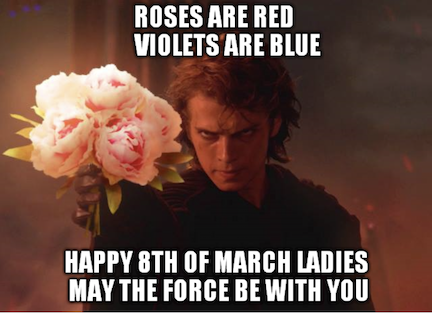 Send these memes around to your faves!