Woman Claims Video Exaggerating How Much Her Job Paid Got Her Fired
A TikToker said that they were fired to overstating their hourly wage, and tons of other users on the platform urged her to not be so open in the future.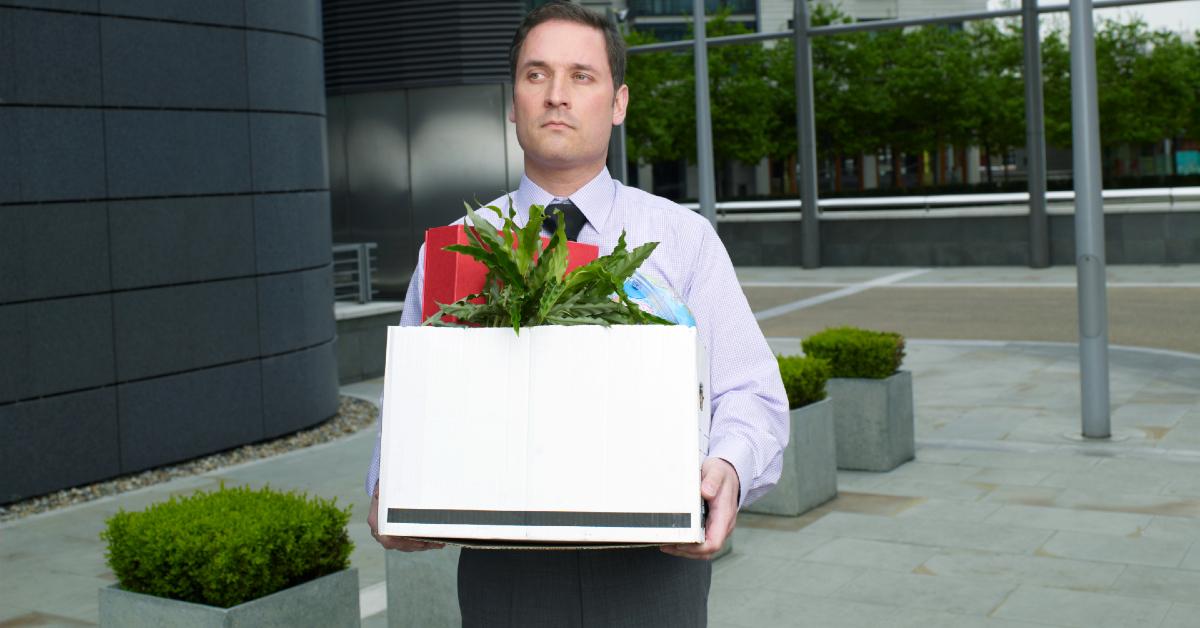 If there's one thing that social media has taught us is that keeping to ourselves is a lot harder than it looks, because there are throngs of people who just can't seem to keep their mouths shut when it comes to sharing information that might get them in trouble.
Article continues below advertisement
There are some instances of social media gum-flapping that make you want to grab that person by the shoulders and say, "what the heck were you thinking?!" Like these teens who found a dead body in a ditch and decided to record themselves robbing it and uploading the footage to Snapchat before calling for help.
And then there are instances that are nowhere near as egregious as that, like people who manage to talk themselves out of a job by sharing their salaries on TikTok. If you're unsure as to whether or not you can broadcast this information to the rest of the world, make sure to take a look at your employment agreement.
Because it seems like this happens more often than not, something that a TikTok used name Nae (@naemelanin) found out the hard way.
Article continues below advertisement
She writes in a text overlay of the video as she lip-syncs into the camera: "Leaving my $23/hr job after getting fired for going viral saying I got $29"
Article continues below advertisement

It seems odd that a business would let go of an employee after lying about their hourly rate just so they could flex for strangers on the internet, and Nae writes in a caption of the post: "If I really got $29 I would've been tight ! Just know my pockets fatter than a lot of ya who still got jobs ‼️" which appears to to be in line with her trend of driving home the fact that she's earning money to folks on the internet.
Article continues below advertisement

There were some viewers who thought it was bizarre she was fired for saying that she made more money than she did at her company, as it makes the business look like an alluring place to work, but there could be a number of reasons why the business would decide to terminate her employment with them.
Article continues below advertisement

The first reason is just the principle of deciding to share her salary information in the first place, there are some businesses that don't like it when workers air this information out. Newsweek reported in April of 2022 that a woman was discussing her wages with co-workers and was given the pink slip for doing so.
Article continues below advertisement

This kind of news is troubling, especially when you consider that there are a variety of outlets and resources that claim that businesses are not allowed to punish or "retaliate" against employees who discuss how much they earn, whether it be within the company or in a public forum.
Article continues below advertisement

This very topic was brought up in a Quora discussion forum and there were individuals who strongly urged anyone who was fired from their job just because they revealed what they were paid to others to bring the issue up with the National Labor Relations Board.
Article continues below advertisement

In spite of this, there were still a number of other TikTok users on the platform who told Nae that she probably shouldn't have been so open with this information: "And this is why we don't lie to impress other people."
Another said, "somebody probably snitched cause they thought you was making more than them"
Article continues below advertisement

Someone else recommended that she should probably keep certain private details about her life just that: private and off of social media. "Can't make everything a tiktok babes"
What do you think? Did the company overreact or do you think that people need to learn to keep how much they earn under a lock and key?