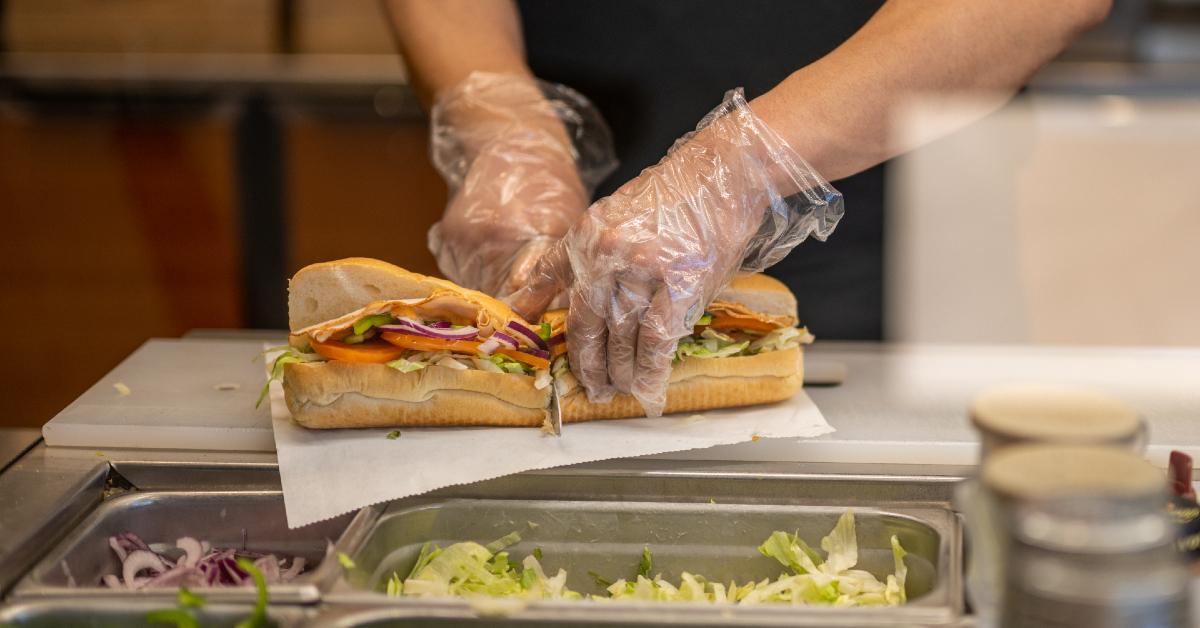 Subway Customer Shocked She Was Charged Nearly $20 for 6-Inch Wrap in Viral TikTok
Subway once boasted the most fast food locations in the world, but as of 2022, the sandwich shop has been overtaken by McDonald's to become the globe's most omnipresent food franchise.
But its popularity may have more to do with the chain's business strategy and less to do with how tasty customers find its fare.
Article continues below advertisement
It was a business philosophy that was expanded upon in 2006 when the chain began advertising $ 5-foot-long sandwiches. Images of massive sandwiches that customers could nab for a relatively low amount of coin helped to popularize Subway even further.
However, there are a number of customers who have sworn off the chain claiming it is now too expensive, and it's probably safe to assume that TikToker Jessalyn Mara Roussi (@jessalyn_m_r) is one of them.
Article continues below advertisement
In a viral clip that she uploaded to TikTok, Jessalyn says that she was charged $18.91 for a single Subway wrap with extra turkey added. The social media user adds that she was prompted to give gratuity upon ordering the sandwich, which presumably made her grand total jump past the twenty-dollar mark.
Article continues below advertisement

Jessalyn says in the clip: "Well, I got a bone to pick with Subway, k? I only wanted something small, k, nothing big. So I tried a wrap. never tried a wrap before. Just my little six inch wrap, k? Turkey. The only thing extra that I ordered was double turkey, k? Double turkey. That's it. All right?"
Article continues below advertisement

She holds her receipt in her hands and then looks down at it, "One turkey wrap, with extra turkey after my sub total and tax, 18.91." She then shows the receipt on camera to highlight that she wasn't joking about the amount. "18.91, for this? I didn't want to be a b***h at the counter and be like, I'm sorry what?"
Article continues below advertisement

That wasn't all, however, stating that she was expected to tip on her purchase as well, "And then to tip them you gotta add on another percentage," before the video cuts out.
Article continues below advertisement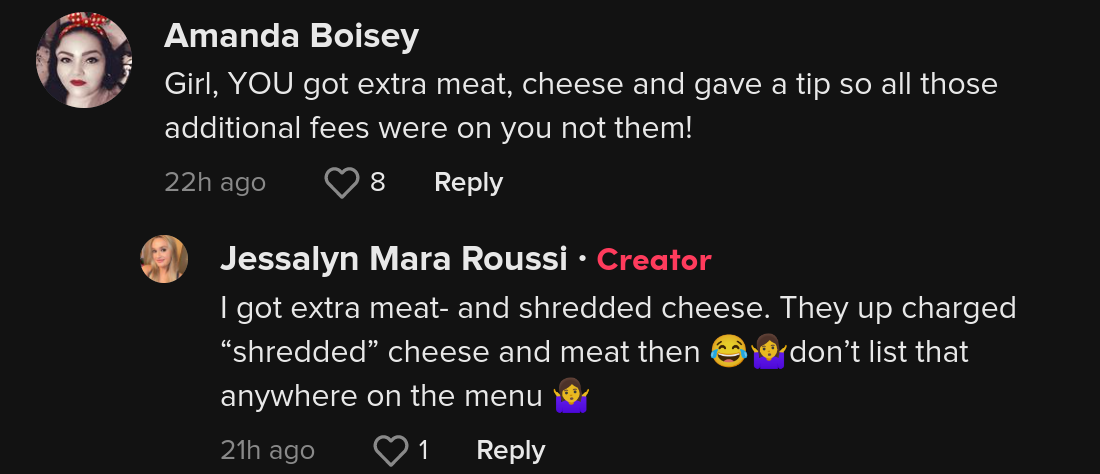 There were a number of other users on the platform who admitted they weren't big fans of Subway sandwiches or the chain's prices either. Others mentioned that they were of the same opinion as Jessalynn and didn't feel comfortable tipping employees either.
Article continues below advertisement

However there were some who said that they were "confused" by the TikToker's statements as the wraps don't come in a 6-inch size, that the popular franchise only sells 12-inch wraps that cost $7.89 to start before any additions.
Article continues below advertisement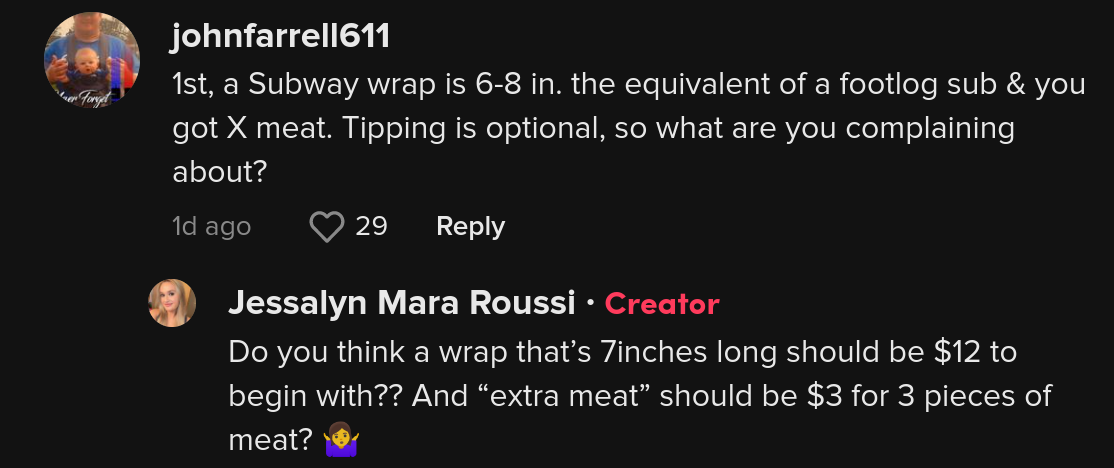 In addition to low-cost sandwiches, Subway also became known as a healthy alternative to other fast food eateries, when the business advertised how Jared Scott Fogle managed to lose a ton of weight eating their subs. His tenure with the company lasted between 2000 and 2015 until he was mired in scandal.
Article continues below advertisement

How do you feel about Subway? Are you a fan of the sandwich maker? Or do you believe that it's become way too expensive to eat from there, considering that the ingredients for making sandwiches are relatively inexpensive when compared to the cost of a single meal from the chain?