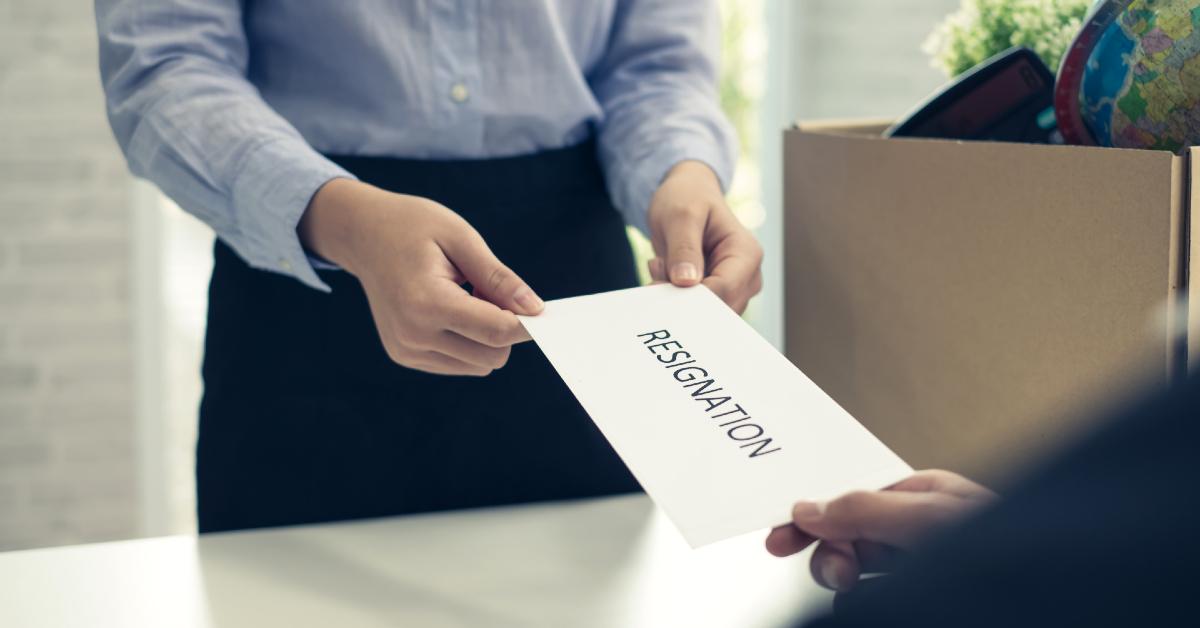 TikToker Quits Job Without Giving 2 Weeks' Notice, Others Say They Are Doing the Same
From January 2022 to May 2022, Al Jazeera reported that approximately 20 million Americans quit their jobs, forcing companies to scramble in a bid to fill these positions.
There are different narratives as to why this is the case. Some argue that "pandemic handouts" may be the culprit behind some folks' decisions not to return to work.
Article continues below advertisement
Others speculate that folks who were asked to work remotely are now wont to operate in a similar fashion and no longer desire to seek employment opportunities that do not offer either full or partial work-from-home hours.
And then there are those who have speculated that stay-at-home orders implemented in response to the COVID-19 pandemic have given workers the chance to reflect more on what really makes them happy, away from the hustle and bustle of their daily commutes to a job that isn't necessarily their dream.
Inc.com published some interesting data-driven viewpoints that strongly suggest why so many Americans are decided to quit their companies and it may have a lot to do with the hundreds of thousands of people who've opted instead to be self-employed and run their own businesses.
Whatever the reason (or combination of them), there are still a significant number of people quitting their jobs and proudly posting about it on social media, like TikToker Odalis, who posts under the username @odalispm3.
Article continues below advertisement
Odalis writes in a series of text overlays in a now viral TikTok that they've decided to suddenly quit their job without handing in their 2-weeks notice. Tons of other TikTok users who saw the post remarked that they are either going to follow suit or that they supported her decision.
Article continues below advertisement

Odalis writes in a caption for the video: "ill be okay. my mental health matters more than any job. im ready for whatever is next."
She begins her video looking into the camera while wearing a pink face covering over her mouth, with a text overlay that reds: "I'm quitting my job today." An office is in the background of her clip with no other employees visibly present.
Article continues below advertisement

The camera then cuts to a a calendar that reads the month of August, 2022 with several dates x-ed out. She continues, "I've been miserable for a good while now. I can't find the motivation anymore..." this snippet appears over a clock that reads the date: August 19, 2022, 11:29 AM.
Article continues below advertisement

The next part of the video shows her feet walking up some concrete steps. "No two week notice. Just a letter of resignation," is the next text overlay to appear on screen.
Article continues below advertisement

Many other commenters responded to her video that they've felt the same for a while now. Some cited that they are overworked. Others say that they aren't enjoying their jobs anymore and that they're taking Odalis' TikTok as a "sign" they need to leave their current gig.
Article continues below advertisement

"The sign I needed. We are always understaffed I can't even take my breaks and I take my lunch 2 hours before I clock out"
"Been wanting to leave my job for a while but it pays well and it's hard to take a pay cut"
"Period!!! I'm going to quit my job too. My manager did not have my back & micromanaging is not it. I worked so hard & to them, I haven't"
Article continues below advertisement

There were others who said that the only thing keeping them in their current positions was the fact that they need a paycheck, while others said at-will employees shouldn't be expected to give two weeks' notice, as they can be terminated on the spot by an employer should they choose to do so.
Article continues below advertisement

"Normalize not giving a two weeks notice if you're an at will employee!!!"
"Good for you! I did that at my last job and now I'm studying for cybersecurity and I'm happy"
Odalis wrote in the comments section that she "hope[s] [she] can find something [she] genuinely like[s]."