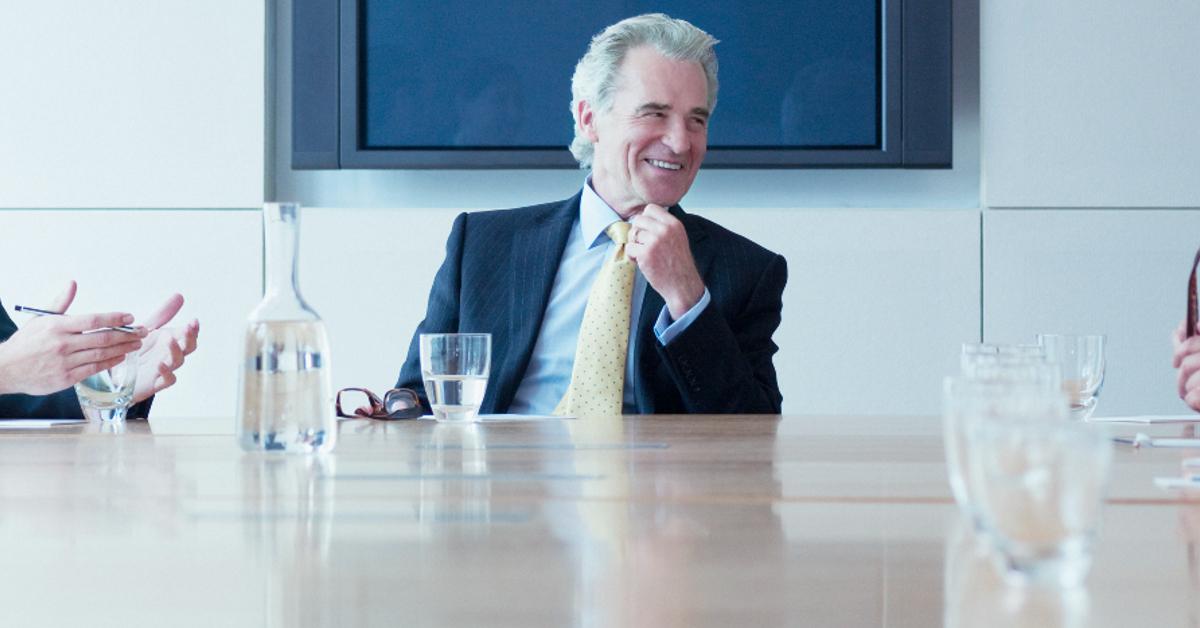 Guy Blasts "Boomer Boss" For "Insulting" $0.10/hour Raise — "Your Generation Is Out of Touch"
A viral TikTok is trashing the salary logic, or lack thereof from "Boomer Bosses" sparking a debate on fair worker pay.
Sometimes it's difficult to explain inflation and the alarming rise in the cost of living expenses to someone who already has their home paid off, especially if they were able to purchase it at a time when property values were much less. Being able to save up for a home in America is now harder than it's ever been. In fact, it was easier to buy a home during The Great Depression than it is today.
Article continues below advertisement
What's even more challenging is that if this person is someone who is in charge of your salary, like your boss, and they don't care to look at these statistics to justify merit increases for their workers. When using anecdotal evidence to justify one's own outlook on what a fair salary is, it's easy to completely overlook that other people's financial situations and the state of the current economy are way different than their own.
This is a topic recently covered by two TikTokers, @maryefrost and @chris_gerb who delve into the drawbacks of "having a boomer boss."
Mary says at the beginning of the stitched video, which is going viral on TikTok: "Your whole generation is so out of touch with what the going rate for everything is."
Article continues below advertisement
She then appears to reference a conversation she had with a boomer boss who, when asked how much they are playing their employees, responded with 12 dollars an hour. Mary is shocked by the figure. "Like $12 an hour is what I got paid as a lifeguard in high school in like 2001."
Article continues below advertisement
Chris then goes into his own experience of working at a bank out of college. "My first job when I graduated college with a finance degree was a bank teller making $9 an hour. My take home pay every 2 weeks after taxes and health insurance was less than $600. So I was bringing home $1,200 a month as a grown man with college degree working full time in America."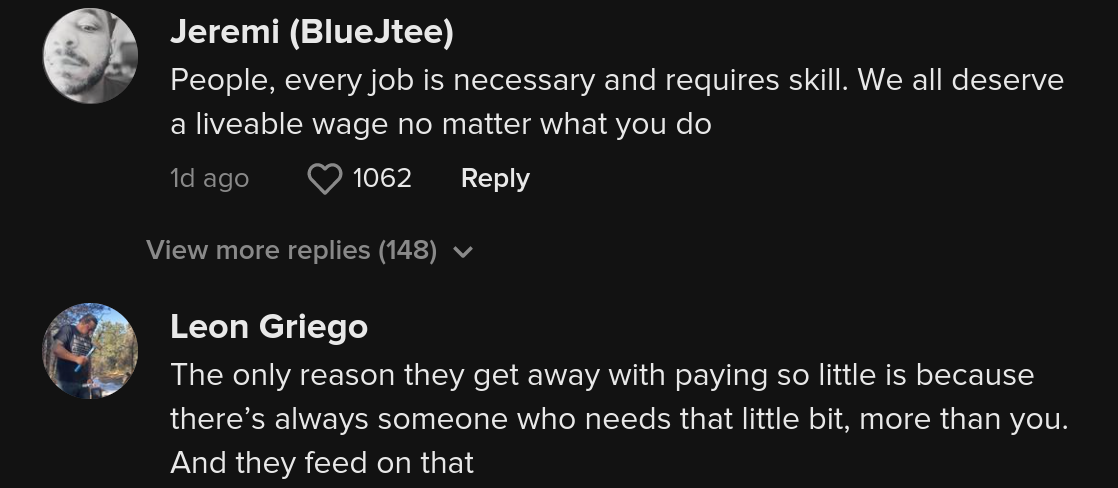 Article continues below advertisement
He goes on to say, "My boss was a boomer she was probably 55 at the time and this was 14 years ago. We're sitting around one day talking in the lunchroom and she says one of the employees is getting married we should chip in for a present she wanted all of us to chip in thirty dollars."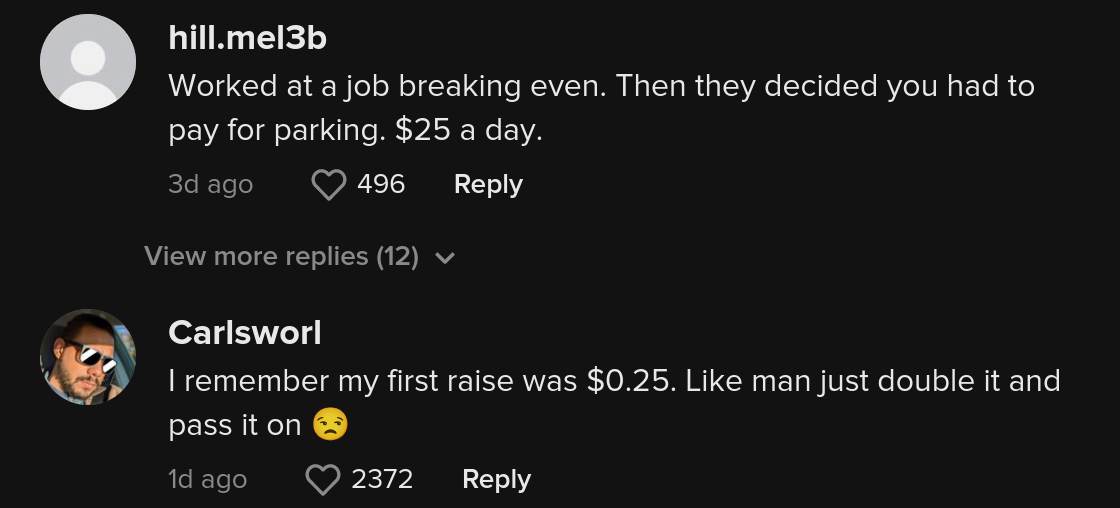 Article continues below advertisement
Chris had to explain that he didn't have a dollar to spare due to the current amount of money that he was making at that job as he had to follow a strict budget in order to make ends meet, especially considering at the time this occurred, around 2008, that gas prices were a staggering $4.00 a gallon.

Article continues below advertisement
"I told her sorry I can't do that I can't afford it. And she looked at me like she was blown away by my comment. And she said how can you not afford thirty dollars? And I said because I'm working full time at this bank and I'm making $18,000 a year and she just kind of shrugged but that $1,200 a month I was making had to pay for an apartment."

Article continues below advertisement
He says he also had to afford, "a car payment, student loan payments, cause I just graduated, health insurance, gas at the time for $4 a gallon, this was 2008." The distance from his job to where he lived also meant that he spent a considerable amount of time driving to and from work, meaning that he dropped a lot of money on gas in the process."

Article continues below advertisement
"I had no money I couldn't afford this $30 wedding present," he continued before stating that his boss approached him with some initially good news: he was getting a raise.
"She comes to me a month later and says Chris I have great news, guess what I'm giving you a raise. I get excited because I need a raise and I need more money. She says I bumped you up to $9.10 an hour."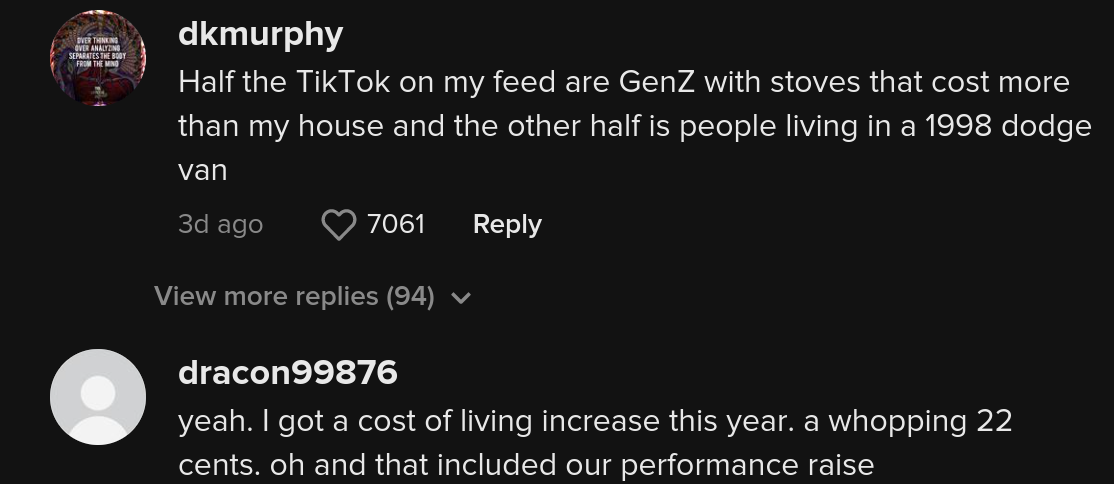 Article continues below advertisement
That's right, he received a ten cent per hour raise, or eighty cents extra every single full-time day he worked. Hooray. "Yes she found it in her heart to give me a ten-cent pay raise which equated to about four bucks a week or two hundred dollars for the whole year. And the sad part was she had no idea how insulting that was."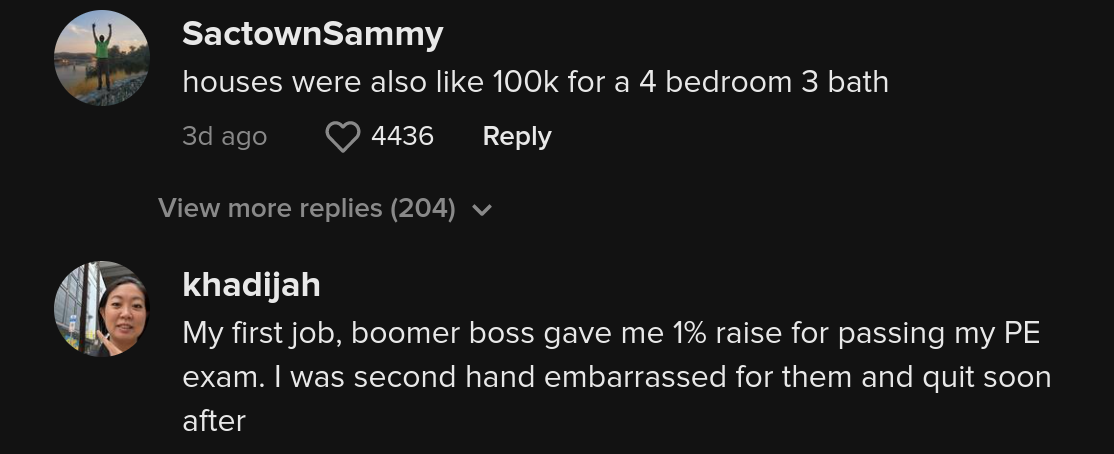 Throngs of TikTokers reported that in some industries the starting pay for some positions hasn't gone up at all. One woman said that she had a job as a bank teller 20 years ago that started her at $9 an hour...only for her son, today, to receive the same wage.