Woman Shares Co-Worker's Meltdown Over Making $11 an Hour, Sparks Debate on Worker Pay
A woman recorded a co-worker's on-the-job meltdown that's going viral on TikTok while sparking a conversation on the state of the economy.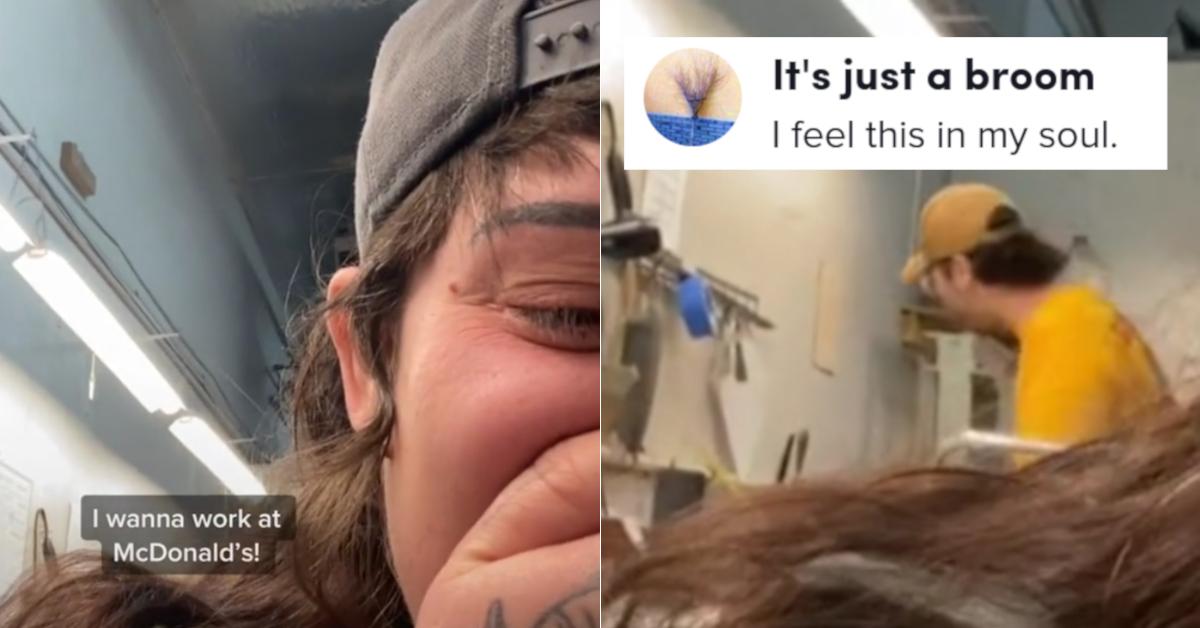 Article continues below advertisement
Depending on where one lives and what the average cost of living in a specific location is and how far they are expected to commute in order to make it to work, a few extra dollars an hour can mean the difference between survival and financial insolvency.
This could be why TikToker @_vommymommy's post showing a co-worker having a meltdown on-the-job went viral. Although it appears his screaming is done in jest, tons of commenters shared that they too were feeling the burn of struggling to make ends meet during such a stressful economic crisis.
Article continues below advertisement
Although some of his screaming is unintelligible, some parts of the co-worker's rants are discernible. He can be heard angrily yelling, "11 dollars an hour! I wanna work at McDonald's! Flip burgers! Salt french fries!" as the TikToker chuckles in front of her camera.
Article continues below advertisement

Many commenters expressed that their felt the same way. Others just found the clip hilarious and hoped that the man's voice would be used for remixes in potential future viral tracks. Some tagged McDonald's in the comments section and urged the food chain to offer him a management position.
And then there were those who suggested to the man that as much as he didn't like his job, he did not want to flip burgers for a living.
Article continues below advertisement

"Literally how 99% of us feel at our jobs right now"
"$11?!?! What are these jobs doing to us"
"If someone doesn't make an early 2000s emo track to this I've lost all hope in TikTok."
Article continues below advertisement

"I stop at Wawa for coffee in the morning on the way to work & realized that they make more than me and don't have to give insulin shots to mean cats"
"No you don't babe, it ain't Mcworth it"
"I feel this in my soul."
"I work at McDonald's. You don't want to work there.."
Article continues below advertisement

McDonald's has pledged to increase the average employee base worker pay to $13 an hour by 2022, which would increase to $15 an hour by 2024. Some states/locations feature higher pays for employees than others. Washington, New York, and California feature some of the highest salaries for full-time workers at the fast-food giant.
Article continues below advertisement

However, Zippia has compiled state-by-state statistics that show the states with the highest starting wages for all fast food restaurants. Apparently, New Hampshire sits at the top of the heap, with the lowest 10 percent of workers earning only $20,000 a year, with the highest pulling in $51,000.
Article continues below advertisement

Following close behind are Utah and California. Some of the worst states to be a fast food worker, according to the outlet are Illinois and Georgia.