Mick Foley Debuted the New WWE 24/7 Title on 'Raw' and Fans Are Divided
WWE's 24/7 Championship Title Belt was just debuted on 'RAW' by Mick Foley, but fans are divided on the design and how it'll be implemented in regular programming.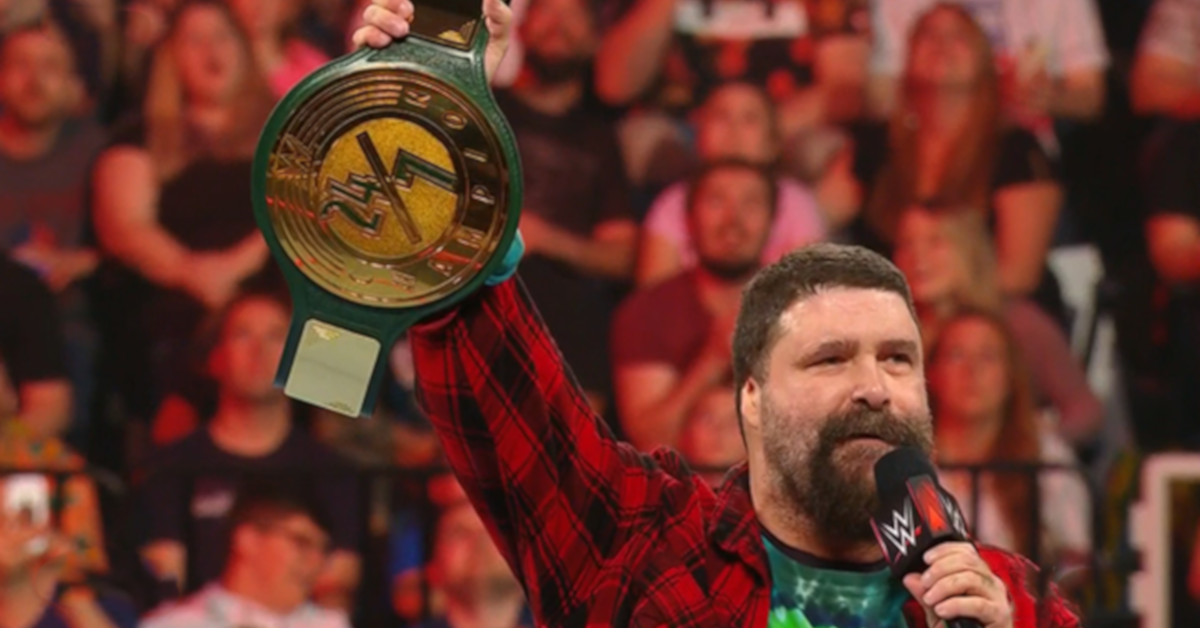 The WWE 24/7 Championship was just debuted back on Monday Night RAW along with its classic rule-set and it couldn't have been presented by a more appropriate superstar: Mick Foley.
The man known as Mankind, Cactus Jack, and Dude Love was a glutton for punishment and the king of the "hardcore" scene. We're talking tables, ladders, chairs, barbed wire; he subjected his body to being chewed up and beaten by anything and everything.
Article continues below advertisement
We also mustn't forget that on June 28th, 1998 at King of the Ring during a Hell in a Cell match that took place in the Civic Arena in Pittsburgh, Pennsylvania the Undertaker threw Mankind from the top of the cage, sending his opponent crashing down through an announcer's table. To this day it's remembered as one of the greatest wrestling matches of all time.
That type of dedication to pain is something that Foley's known and respected for amongst fans and peers, and why Foley was a great choice for debuting the new belt.
What is the 24/7 Championship?
Although technically "new" long-time wrestling fans will recall a time period during the Attitude era where Crash Holly was officially the organization's first 24/7 challenge rules winner by virtue of him "issuing" said rule.
Article continues below advertisement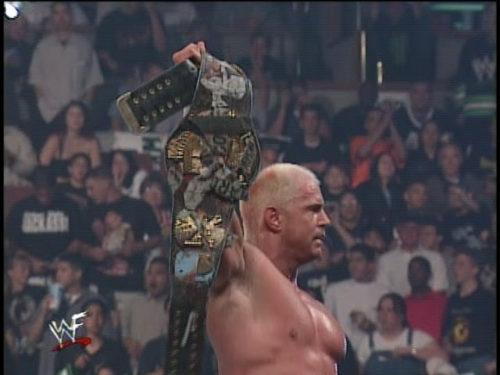 When Crash Holly won the title he said that he would defend it any time, any place, 24 hours a day, seven days a week, as long as a referee was present. This lent itself to some pretty crazy, out-of-nowhere matches, along with some comic moments where wrestlers would sneak into an opponent's room when they were sleeping with a ref and then pin them.
Article continues below advertisement
Eventually, the Hardcore title was retired, probably because too many kids were jumping on thumb tacks or hitting each other in the legs with 2x4s. So was the 24/7 rule because it must've just been too tedious to have guys stripping each other of a title every few minutes or so.
While the Hardcore belt and its ugly mug probably isn't coming back anytime soon, the WWE decided to take that 24/7 concept and dedicate a new belt to the rule-set.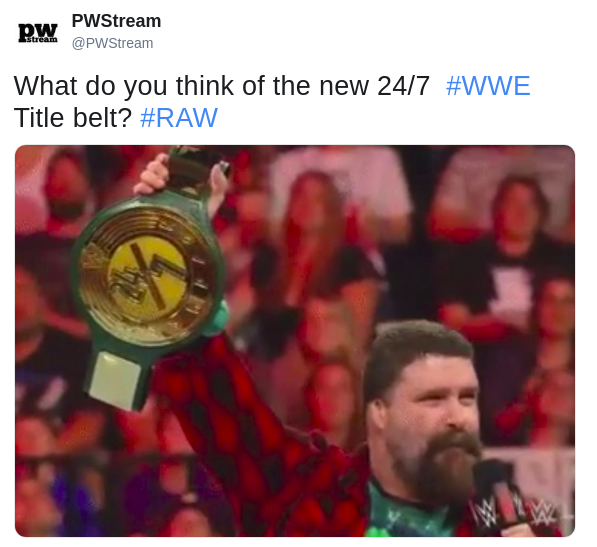 Article continues below advertisement
As an attempt to "make Monday Night Raw 'Raw Again'" as Mick Foley hoped to do, he revealed to the world a new championship title duly named the 24/7 Title. The belt, and the rules behind earning it are pretty much explained in its moniker: the championship will be defended 24 hours a day, 7 days a week.
Who won the 24/7 title?
Word of this on Monday Night RAW brought a gang of mid-carders over to the ring. Titus O'Neil being the first to grab the unsightly belt. He threw Dave Maverick out of the ring to pick it up, but couldn't hold on to it long enough because Robert Roode decided to interrupt his happy dance. Followed by the hoard of mid-carders, Robert Roode eventually got yanked out of a car boot by R-Truth, who claimed the gold and green belt for himself.
Article continues below advertisement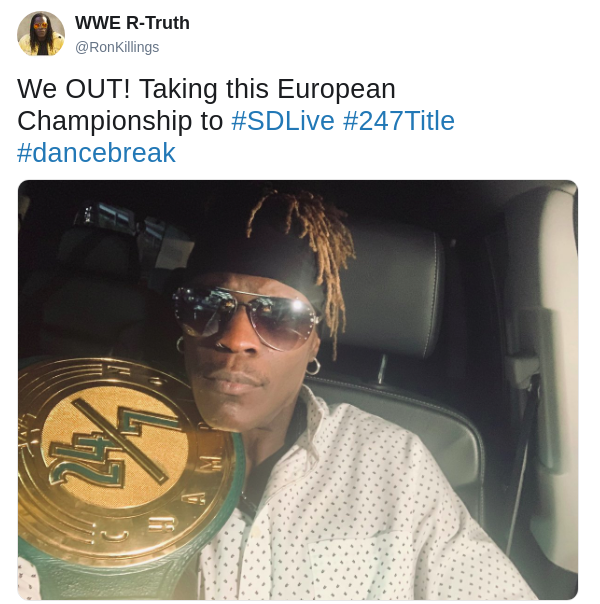 This belt clearly changes the rules of the WWE playing field and is sure to bring a lot of chaos to the organization: moreso outside the ring than inside of it.
As for people's thoughts on the belt, well, let's just say not a lot of folks are too keen on the late-60s-American Diner aesthetic.
Some think the rule-set is cool, but that the belt is gnarly-looking.
Article continues below advertisement

Article continues below advertisement
People just couldn't get over the color choice and overall design of the thing and it's seriously getting a ton of hate. Personally, I kind of like the way it looks. Sure, it's got a family station wagon thing going for it, and green and mustard isn't everyone's cup of tea, but I think it's pretty dope.
Article continues below advertisement
As a fan of the Attitude Era, I will say that it's a huge improvement over the Hardcore belt, which was made to look like trash on purpose, but not everyone else agrees.
Article continues below advertisement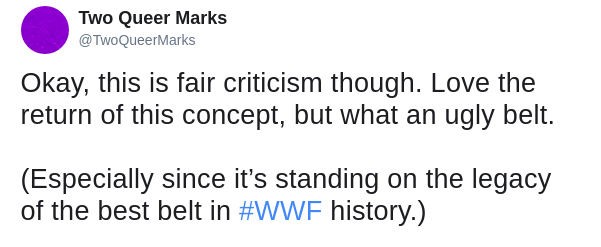 Article continues below advertisement
Despite the lukewarm reception to the way the title looks, it has fans excited about the prospect of seeing some undercard and lesser-known wrestlers get some time in the spotlight while the bigger names soak up all the glory.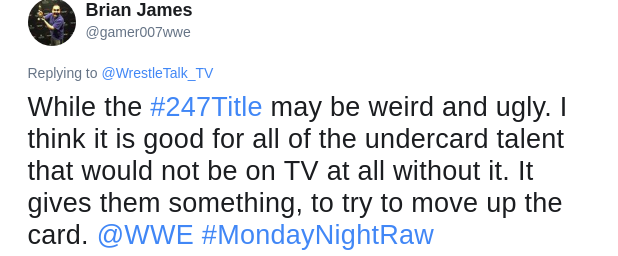 Article continues below advertisement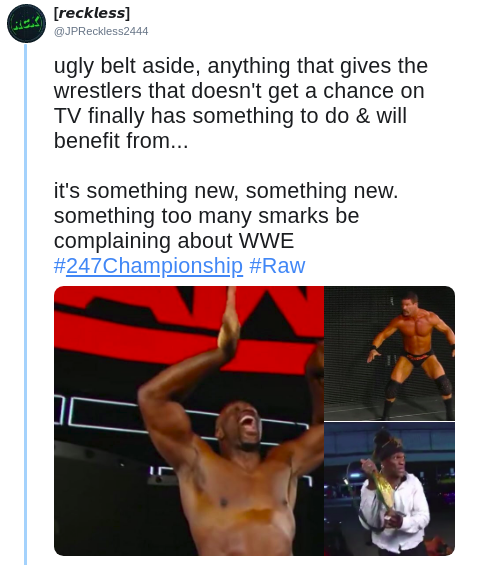 What do you think? Am I the only one here who thinks the title looks pretty cool? Or are you not about its appearance at all, but are in favor of the 24/7 rule?
Sure, there were a lot of fans who were disappointed the hardcore belt wasn't brought back, but I can't think of anything more hardcore than having to sleep in a panic room because you're afraid someone might come into your house to whoop your butt and take a belt.