Posting a Yellow Square on Instagram Is a Controversial Move, But Why?
Some individuals have decided to post yellow squares on Instagram due to recent violent attacks in the U.S., but what does it really mean?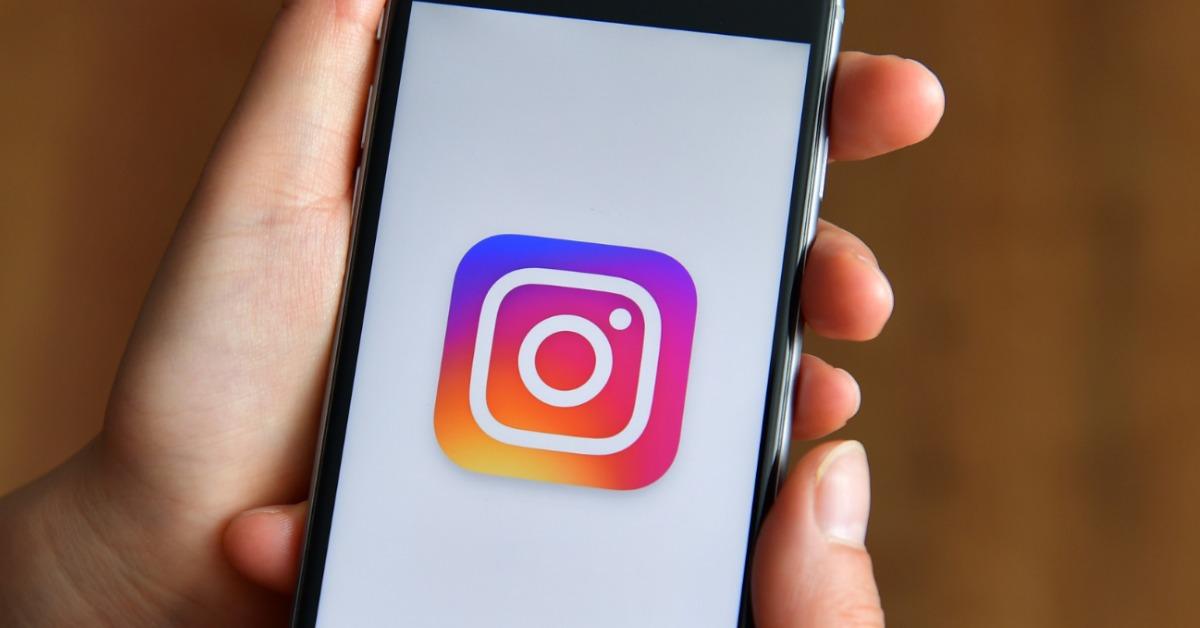 Instagram has become a hotbed for internet activist activity in the past few years. Race is one of the most complex issues in the U.S., and plenty of users have taken to the photo-sharing app to voice their opinions and share their support for victims of racial and police violence.
Article continues below advertisement
Now, due to the massive rise of anti-Asian hate crimes in the U.S., more and more people are turning to social media to show their support for Asian communities and individuals who are experiencing these abhorrent racist attacks. In this wake, a slew of new internet-based activism measures has arisen as well.
So, what are the yellow squares being posted on Instagram, and what is their meaning in terms of racial justice? Here's what we know about the controversial trend.
Article continues below advertisement
What are the meaning of yellow squares on Instagram? It's meant to denounce hate crimes against Asian people, though its use is controversial.
Article continues below advertisement
Hate crimes against Asian-Americans are on a serious uptick since the start of the coronavirus pandemic. According to VOA News, hate crimes against Asian-Americans have spiked about 150 percent in major U.S. cities.
Now, tensions are more heightened than ever in the wake of another deadly mass shooting. This time, the attack took place in Atlanta on March 16, 2021, leaving left eight people dead. Six of those eight individuals were Asian women, per The New York Times.
The yellow square has entered the conversation among social media users much as the black square did back in summer 2020. Some believe that the gesture of posting a yellow square online is genuine and supportive.
But most see it as performative activism and even racist in itself, as the word and color have been used to stereotype Asian people for a long time. This discourse has caused some serious controversy online, especially thanks to a famous label that represents Asian artists.
Article continues below advertisement
Media company 88rising shared a yellow square and many found it offensive.
88rising, the company responsible for some of the biggest Asian-American artists on the music scene right now, was one of the first to post a yellow square. They shared the yellow image alongside the caption, "Enough is enough. Heartbroken with the disgusting and senseless violence in Georgia tonight," going on to mention, "Violence against the Asian community has to stop."
Article continues below advertisement
The post was immediately flooded with comments from users who found the use of a yellow square to be offensive. Considering it follows the old racist trope, the clap back from followers was swift and fierce.
One user summed the issue up quite well with their tweet: "Posting a yellow square to show your 'support for Asians' is both performative and offensive so please don't do that? The 'yellow peril' was a racist color metaphor that westerners created to emphasize their xenophobia towards Asians. Asia is diverse in skin tones too???"
Article continues below advertisement
88rising issued an apology following the criticism it garnered for its yellow square post.
After realizing the division their post caused, 88rising quickly took down their yellow square post. Furthermore, they issued a statement apologizing for any anger it generated and pledged to do better in the future.
Article continues below advertisement
"Thank you to our community for sharing your comments and critiques with us. It was never our intention to cause harm, but we recognize the effects of our actions and apologize," the post started off by saying. It then dove into the company's efforts to better its social interactions, opting to crowdsource suggestions from fans.
Some users didn't even think that was enough, however, writing to the company to do more. One individual posted, "Instead of trying to make a trend by copying something else, post organizations, tag AAPI activists etc. Find out if there will be vigils for the people who died. It's rather simple."