This German Radio Network Is Being Called Out for Racism Against BTS & the Asian Community
What to know about Bayern 3's radio network presenter Matthias Matuschik's racist and hateful comments about BTS and the Asian community.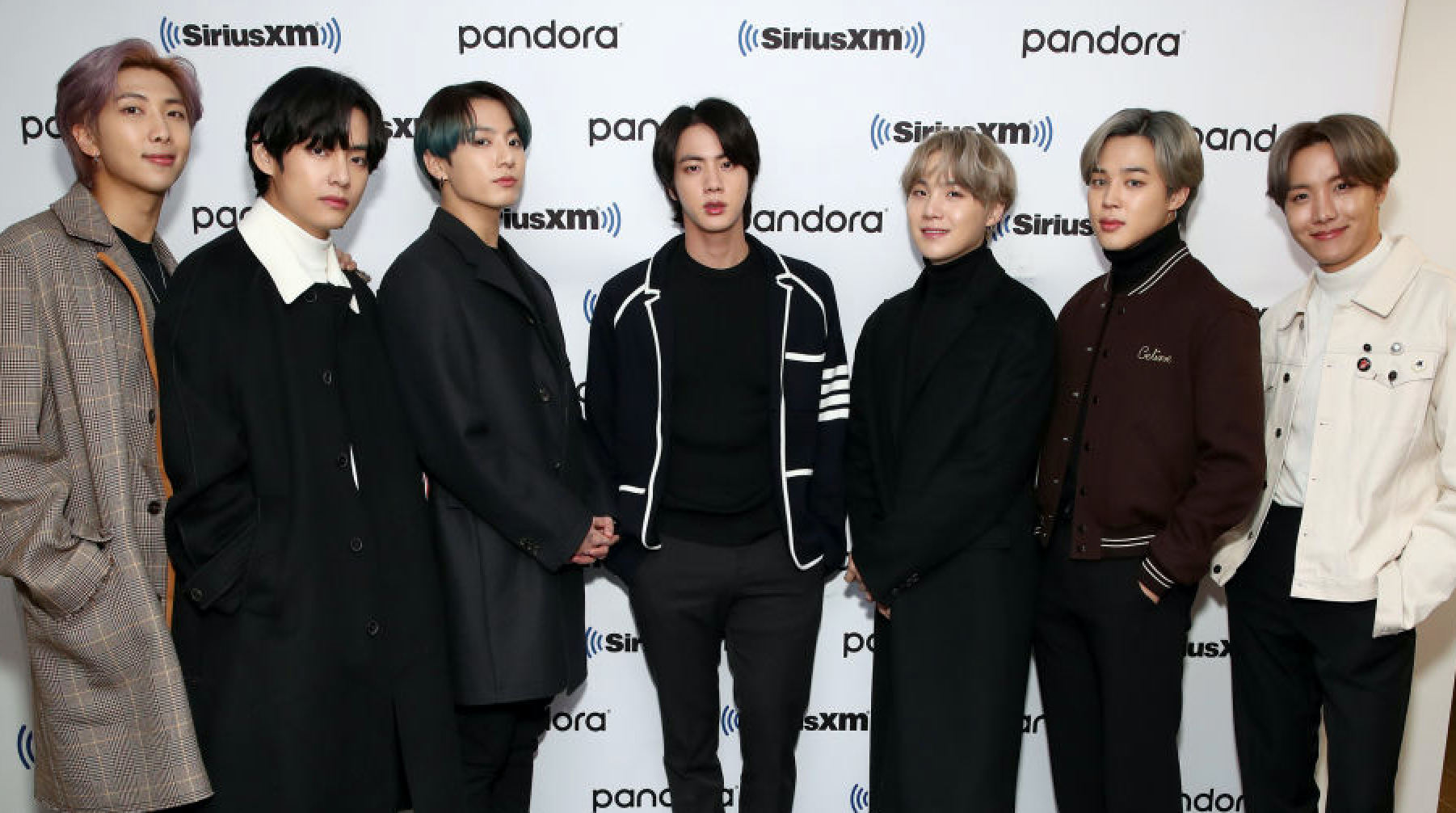 Today, a tweet that documented a German radio network presenter's racist statements about not only BTS but the Asian community as a whole, went viral. It exposed Bayern 3 presenter Matthias Matuschik's hateful "jokes" about how BTS is similar to a virus like COVID-19 (literally, how is this funny), that BTS should go on a 20-year "vacation" to North Korea, and he also called them f***wits for covering "Fix You" by Coldplay.
Article continues below advertisement
Worst of all, Bayern 3 issued a non-apology apology that basically says, "Matuschik wasn't trying to be offensive, he was just clowning around." Here are all the cringe-worthy and horrifying details you should know.
Article continues below advertisement
The Bayern 3 BTS racist statements, explained.
Matthias Matuschik went on air calling BTS a virus like COVID and said he hoped a vaccine for them would be available soon. He then says (this is roughly translated from German), "Nothing against South Korea. You cannot say I'm xenophobic only because of a boy band from South Korea...I have a car from South Korea...Korea rules. Well, South Korea. But BTS actually did a MTV Unplugged; for a boy band, Unplugged is already a paradox in itself." He called BTS "f***wts" and said they should go to North Korea.
"For this, you [BTS] are gonna go on vacation to North Korea for the next 20 years." He then finished with, "This was the moderation for 'Fix You,' but for the Coldplay version, because everything else you can throw away."
A Twitter user who posted the video wrote, "not only being racist towards bts but also to the whole entire asian community. being a racist is not an opinion, you offended every asian that heard this. this kind of racism should not be tolerated."
Article continues below advertisement
A person replied, "Ok, I can tell by his tone that he is exaggerating but [this] does not change the fact that EVERYTHING he said was racist and xenophobic. I don't care if he built S.K., that sh*t was racist!"
Article continues below advertisement
Bayern 3's "apology" for racist BTS rant:
Perhaps making things even worse, Bayern 3 issued a (translated) response, saying Matthias Matuschik was simply playing a "character" who also expressed "his opinion clearly, openly, and without make-up, in his attempt to express his opinion in a clear, open and ironic, exaggerated way and with exaggerated excitement." The station says that Matuschik did not "intend" to be racist or hurtful, and that his Facebook page should go to show that he's not actually a xenophobic or racist person.
Article continues below advertisement
Neither Matuschik's Facebook page, Twitter account, nor his Instagram seem to address the response to his statements on air.
A user on Twitter commented, "Racism is not difference in opinion. A racist verbally abusing POC is not a joke or irony. Him talking about sending them to North Korea is not exaggerated excitement. That man is racist and there should be consequences for his racists words."
Article continues below advertisement
Writer Jae-Ha Kim pointed out that the radio presenter knew exactly what he was doing when he compared an Asian boy band to COVID-19, as there has been a rise in violence toward the Asian community due to misinformation spread about the virus. To perpetuate such harmful stereotypes is to perpetuate the violence against Asian people.
"Matthias Matuschik wasn't edgy when he said he hates BTS & likened them to Covid. He knows there's an epidemic of hatred towards Asians, fueled by public figures like him. I sincerely hope his slander doesn't incite physical attacks," she said.
Article continues below advertisement
It's important that Bayern 3 is held accountable for one of their host's racist and offensive statements and that we also continue to push back against behavior like this. Hopefully Bayern 3 does better.