TLC's Latest Offering, 'You, Me & My Ex,' Features Five Couples and Five Exes
The cast of TLC's 'You, Me & My Ex' comprises of five couples — and five ex-partners. Read on to find out more about the cast of 'You, Me & My Ex.'
Some of TLC's most popular reality TV shows capture the downsides of pursuing non-traditional romantic relationships. Take, for instance, Seeking Sister Wife, which tells the story of couples eager to try polygyny.
You, Me & My Ex, on the other hand, gives a new platform to people in happy, monogamous relationships who just happen to be on extremely good terms with their exes. Here's what you should know about the cast of You, Me & My Ex.
Article continues below advertisement
The five couples starring on 'You, Me & My Ex' include Kayee, Jerry, and Jessica.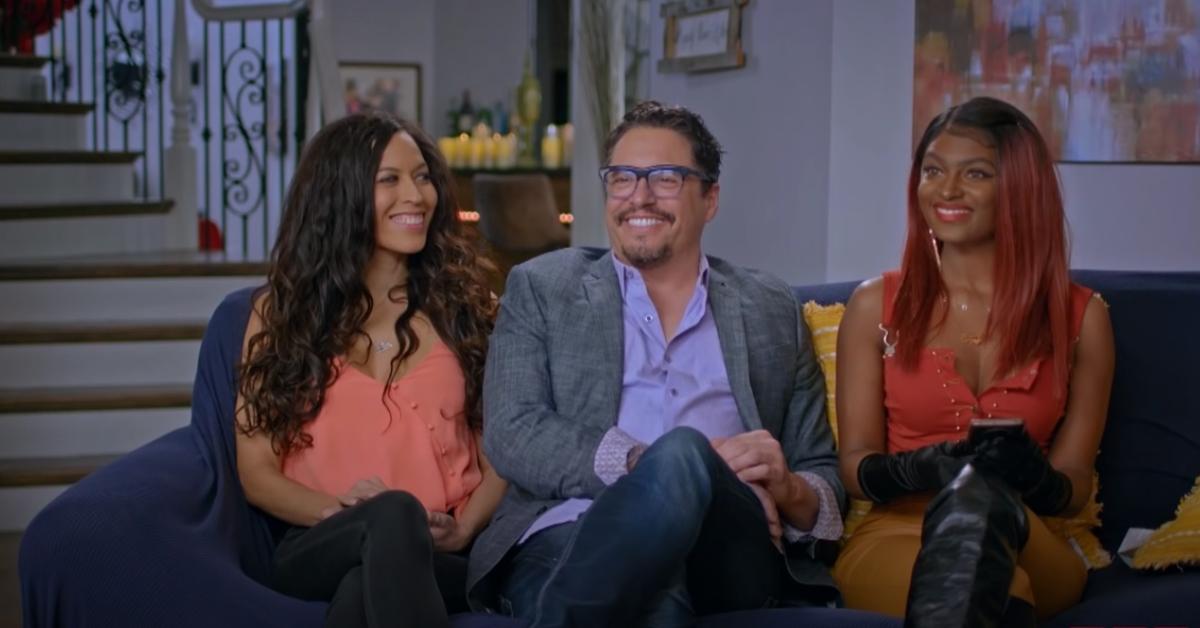 Kayee Lovey decided to join her new boyfriend, Jerry Philippeau, and his ex-wife, Jessica, in the Chicago home they share with their kids. As a press release by Discovery Channel suggests, the age difference is bound to cause a headache for the trio. Kayee might have fallen head over heels for the fifty-something — but it's uncertain how well she will fare when it comes to taking care of the family.
"I have butterflies talking about [Jerry]," Kayee told the New York Post.
"We don't have anything in common," Jessica said. "Kay seems occupied with her own needs, not those of the family as a whole."
Article continues below advertisement
April Kirk fell in love with her neighbor while they were both going through divorce.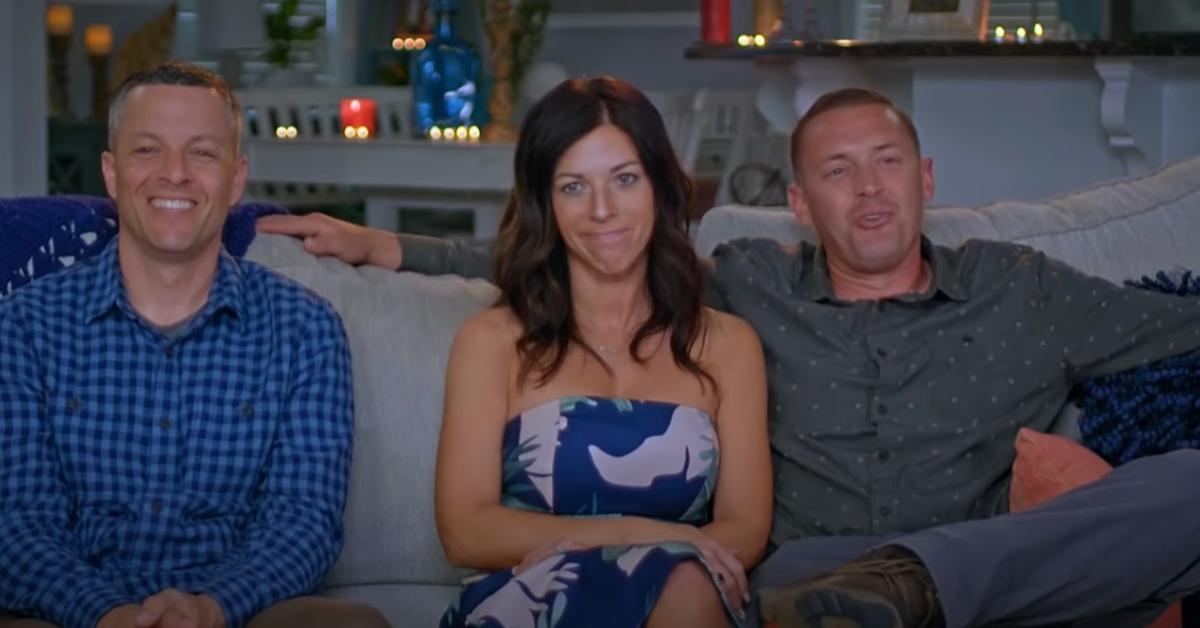 April Kirk maintained a close bond with her husband, a U.S. Marine named Roy Farner, long after their divorce. She is now in a happy relationship with her former neighbor, John, with whom she started spending more time when both of their marriages fell apart.
Article continues below advertisement
John has gotten on well with April's ex — but he may soon be reaching a breaking point. As a teaser shows, April once decided to get a matching tattoo with her ex, which might indicate that trouble will soon be brewing between her and John.
Article continues below advertisement
Jimmy Marchica, his ex, Lisa, and his new wife, Wendy, will also appear on 'You, Me & My Ex.'
You, Me & My Ex spotlights the tense dynamic between Jimmy Marchica, his new wife, Wendy, and his ex-wife and business partner, Lisa.
Lisa and Jimmy first met in 1987. Things started to go downhill between the married couple after the birth of their son. Once they opted for divorce, Jimmy started dating Wendy, a woman who boasts uncannily similar looks to Lisa.
Article continues below advertisement
Although Jimmy has found true love with someone else, he and Lisa remain extremely close. As best friends and business partners, they tend to talk for hours on the phone every day, which likely doesn't sit well with Wendy.
Article continues below advertisement
'You, Me & My Ex' also features Alex, his ex, Stephen, and his new girlfriend, Caroline.
Alex and Caroline first met through work. Caroline would frequently give romantic advice to Alex — who broke up with his boyfriend, Stephen, after learning that he cheated on him. He started dating Caroline, but he and Stephen stayed in touch.
Article continues below advertisement
Jennifer, her ex-hubby, Josh, and their new partners will also feature in 'You, Me & My Ex.'
Jennifer came out as gay after her divorce from Josh.
Josh and his new partner, Danielle, found out that they were pregnant just a few months into the relationship. Jennifer and her new partner, Chantel, decided to have a baby as well, and they asked Josh to become their sperm donor.
Article continues below advertisement
Catch new episodes of You, Me & My Ex every Sunday at 10 p.m. EST on TLC.