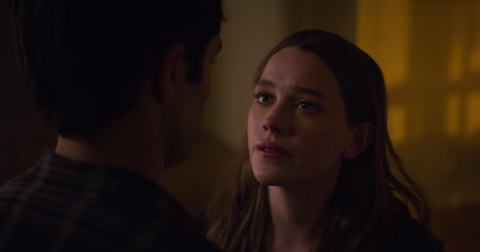 Everything You Need to Know About 'You' Season 3
By Gina Vaynshteyn

Updated
So, You Season 2 may have just dropped on Netflix, but that doesn't mean we're not wondering if and when there will be a third season. After all, and we won't give away any spoilers, the second season does end with another major twist.
Article continues below advertisement
Season 2 has Penn Badgley's Joe (who now calls himself "Will Bettelheim") starting a new life in Los Angeles, trying to forget that he murdered Guinevere Beck (Elizabeth Lail) and her BFF Peach Salinger (Shay Mitchell). He gets another job at book store and of course falls in love with another woman: Love Quinn (Victoria Pedretti).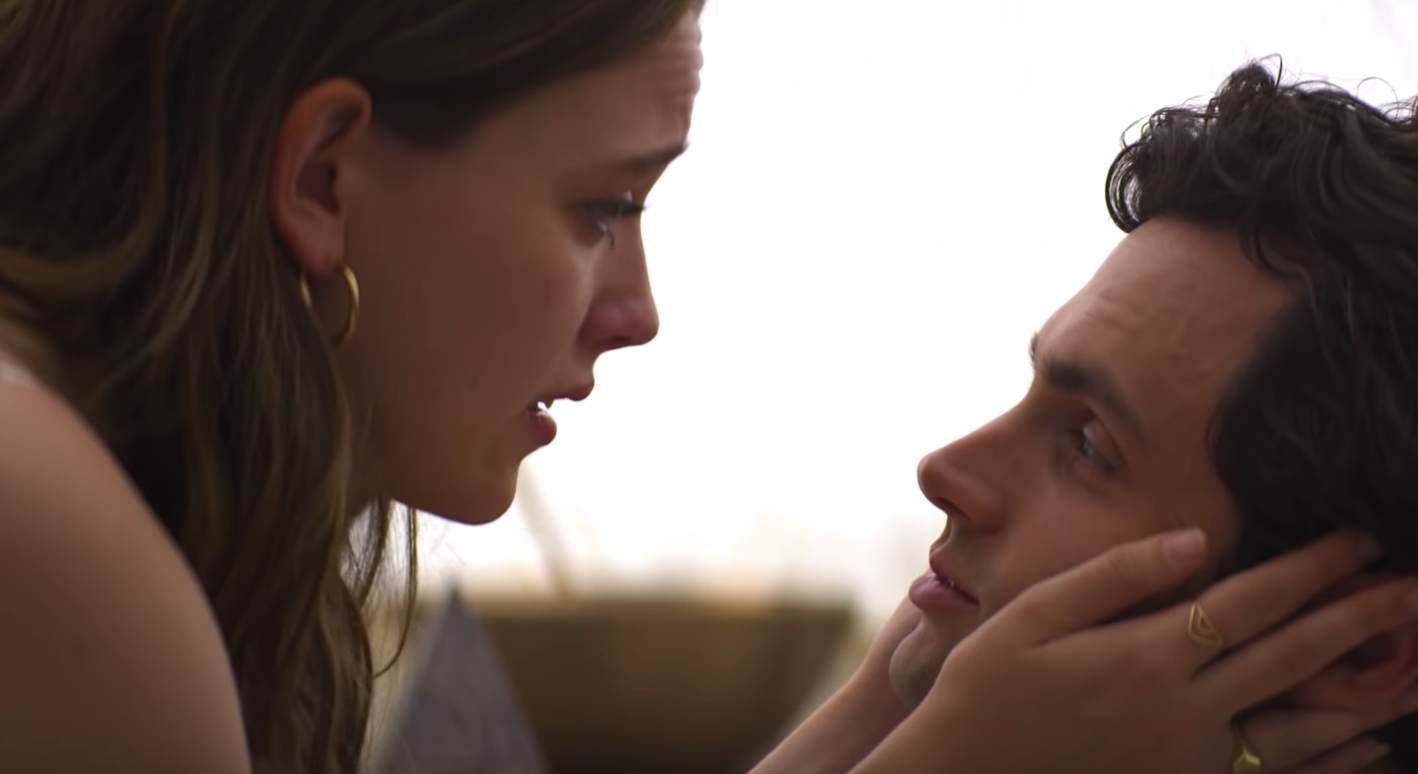 Article continues below advertisement
Without mentioning what happens in Season 2... do we know if there will be a Season 3 of You?
At this time, Netflix hasn't confirmed another season, so we have no idea if and when (or if) it'll be back. Given how popular the show is, it would be pretty shocking to learn You won't be renewed. Plus, co-creator and executive producer Sera Gamble has shared her excitement about continuing the series. 
Way back in January 2019, Sera told Cosmo UK that, "Absolutely it could come back for season three. Fist of all, it's up to the powers that be. We hope that a lot of people will watch the show and it gets to continue. I will say that we have an idea for season three that is SO exciting that people talk about it in the [writer's] room every day. So my fingers are crossed... I'll just say, I hope we get the chance to keep making the show."
Article continues below advertisement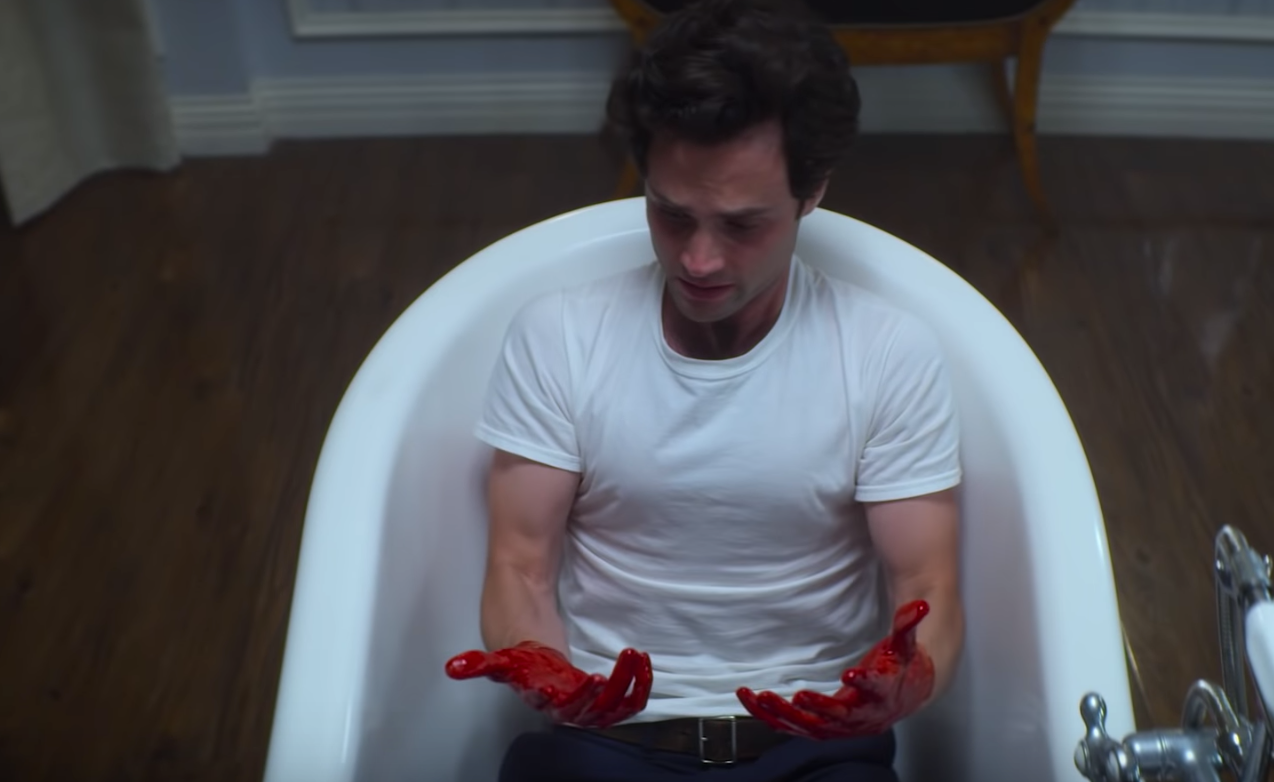 And! According to Deadline, a third season of You was recently awarded $7.213 million in California tax credit. Apparently getting tax credit doesn't 100% mean the show will go on (literally), but "it helps secure one has it makes a series more advantageous financially." Typically, a studio will apply for a tax credit on a pilot or series they feel really good about.
Article continues below advertisement
What will Season 3 ofYou be about?
While Season 2 of You is based on Caroline Kepnes' novel, Hidden Bodies, Season 3 could be based on Caroline's third book which she's currently writing. The author's Twitter bio states, "Yes, I'm writing a third Joe book. And a fourth. No, I'm not done yet."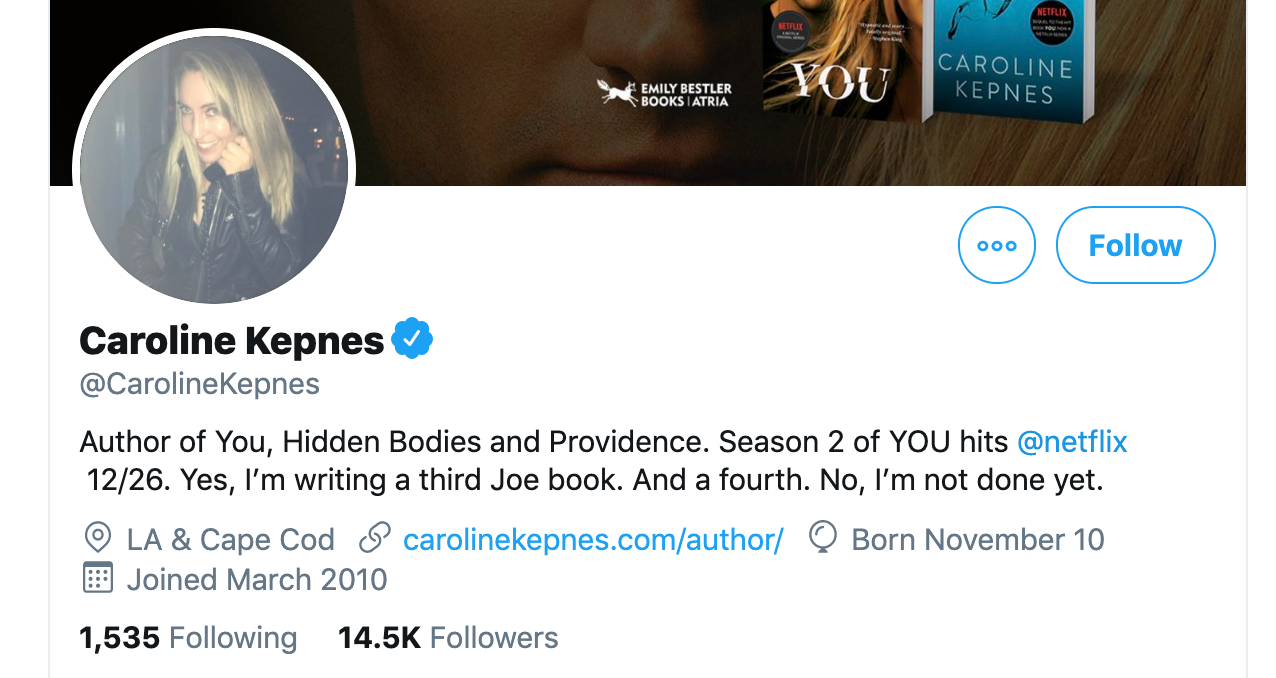 Article continues below advertisement
What's the third book about? Apparently in it, Joe relocates to a small island (is he in THAT much trouble?). Caroline says, "He moves there for love reasons, for the greater good. But then he discovers there are no murders because they're all too co-dependent. It was an exciting challenge to figure out how to kill people in a place where there's so much intimacy in the community."
When should we expect You Season 3?
Since we don't even have a green light from Netflix yet, we're not sure. We may even be waiting on Caroline to finish her third book — or Netflix could go Game of Thrones-style rogue and keep going on its own (hopefully with some of the author's guidance). Judging by how obsessed people are with the series, though, it probably shouldn't be too long.
Article continues below advertisement
Article continues below advertisement
You Season 2 is currently streaming on Netflix.