Newcomer Zhavia Ward Comes From a Family of Musicians and Influencers
Zhavia Ward is the music star on everybody's mind ever since her "A Whole New World" cover was released. But fans want to the young singer ethnicity, and who her mother, Bobbi Jo Black is. Find out.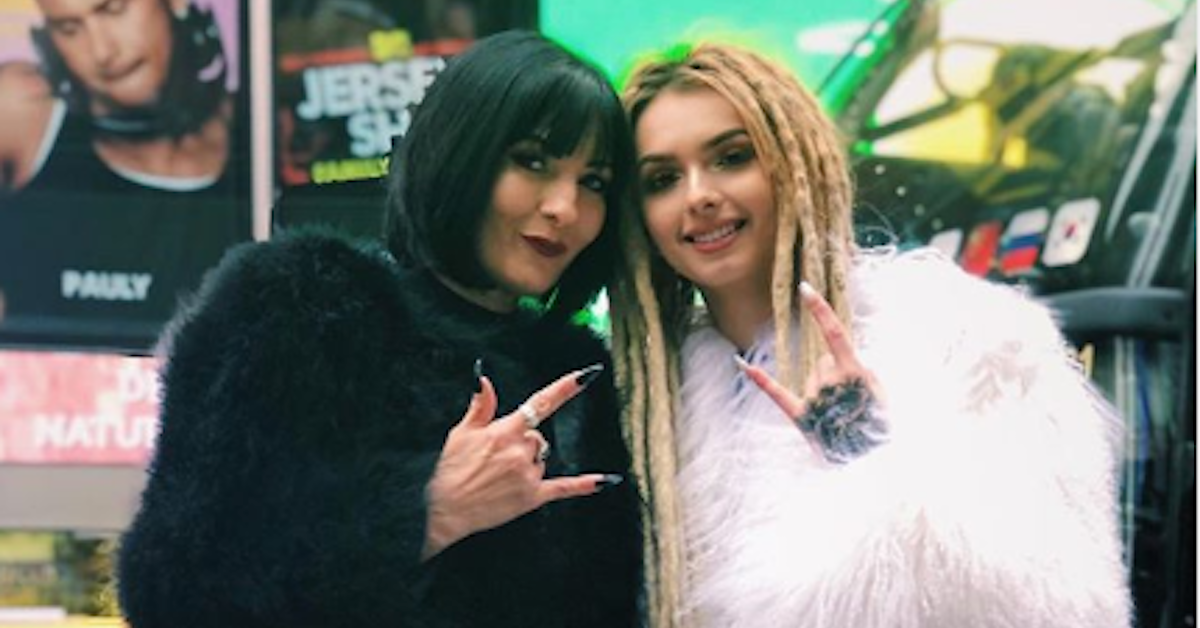 If you're as excited as we are for the upcoming live action remake of Aladdin, chances are you've heard Zayn Malik's new cover of "A Whole New World" featuring Zhavia Ward singing the part of Jasmine. And if you haven't, we strongly recommend you give it a listen — it'll send chills down your spine.
Article continues below advertisement
And although Zayn, 26, has become something of a household name ever since he won The X Factor back in 2010 and joined One Direction, his co-star Zhavia, 18, is somewhat newer on the block and people have many questions about her, her ethnicity, net worth and who her mother, Bobbi Jo Black, is.
Keep reading for the answers to those questions and more.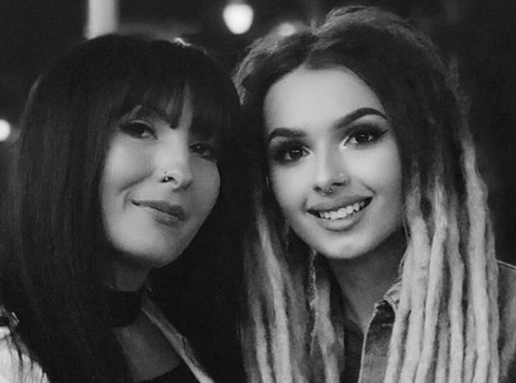 Article continues below advertisement
So, who is Bobbi Jo Black?
Like Zayn, Zhavia rose to fame thanks to a competition show, FOX's The Four: Battle for Stardom. But before that, her mom had something of a career in music of her own. You won't catch her singing R&B like her daughter, however. Instead, Bobbi was a member of Xenoterra, a metal band.
"Xenoterra is metal for the 21st century" is how the now-defunct band band described themselves, adding that their sound is "a harmonious symbiosis of metal and electronic." So it seems that music runs in Zhavia's genes. But now that Bobbi Jo is no longer in the band, she devotes her time to influencing on Instagram and running a hair salon.
Article continues below advertisement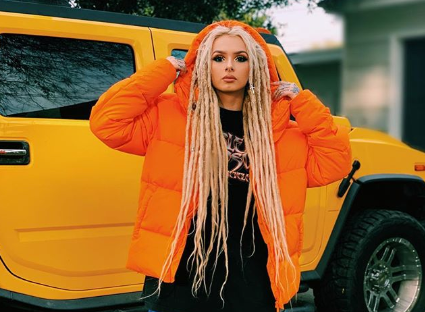 Bobbi Jo does Zhavia's dreads.
You've probably noticed Zhavia's long blonde dreads in her breakout music video, and it turns out her mother is her hair stylist. Though it's not clear whether Bobbi Jo still does dreads, she ran a salon called Hot Head Dreads that she still follows on Instagram.
Article continues below advertisement
But the fact that dreads is Zhavia's look of choice isn't everyone's cup of tea, to put it lightly. "The fact that people like Zhavia and f---ing KENDALL and Gigi get to wear sh--ty looking dreads and it's 'fashion' but then everyday black women are getting called unprofessional for well-kept dreads is just so not right," one person wrote on Twitter.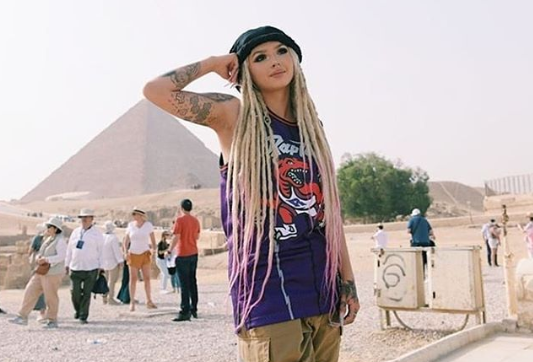 Article continues below advertisement
What's Zhavia's real name and race/ethnicity?
Well, it makes sense that people are so incensed by Zhavia's style and likening it to cultural appropriation because the emerging singer, born Carisa Zhavia Vercetti, is American by nationality (her last name suggests Italian ancestry), and white by race. Or, as Answers Africa so humorously puts it, Zhavia "has her roots with the whites."
Her ethnic-sounding name and the dreads really seem to have thrown many fans off. The young vocalist also has a sister, Poiema Victoria, an Instagram influencer who frequently models for their mom.
Is Zhavia single or taken? Plus, what's her net worth? 
Article continues below advertisement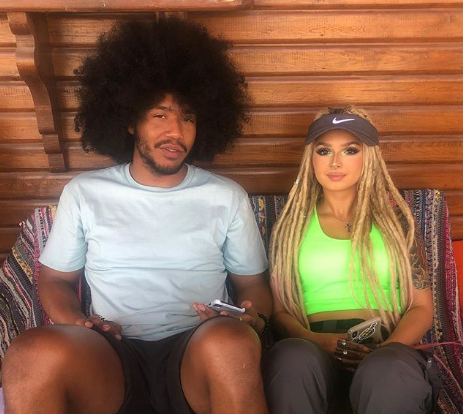 Though her career may be only getting started, the Los Angeles native is already worth an impressive $4 million. Which is awesome because she gets to travel the world and share the experiences with her Mexican and Nigerian boyfriend, Emmanuel Lateju.
Just last week, the couple visited the Egyptian pyramids, got to ride on camels, and even spotted Zhavia's picture and tour dates in a local Egyptian billboard.
We expect we'll be seeing much more of this blonde self-described "rapper" and hearing her impressive vocals on more songs in the future. After all, "A Whole New World" is already seeming like an early hit.