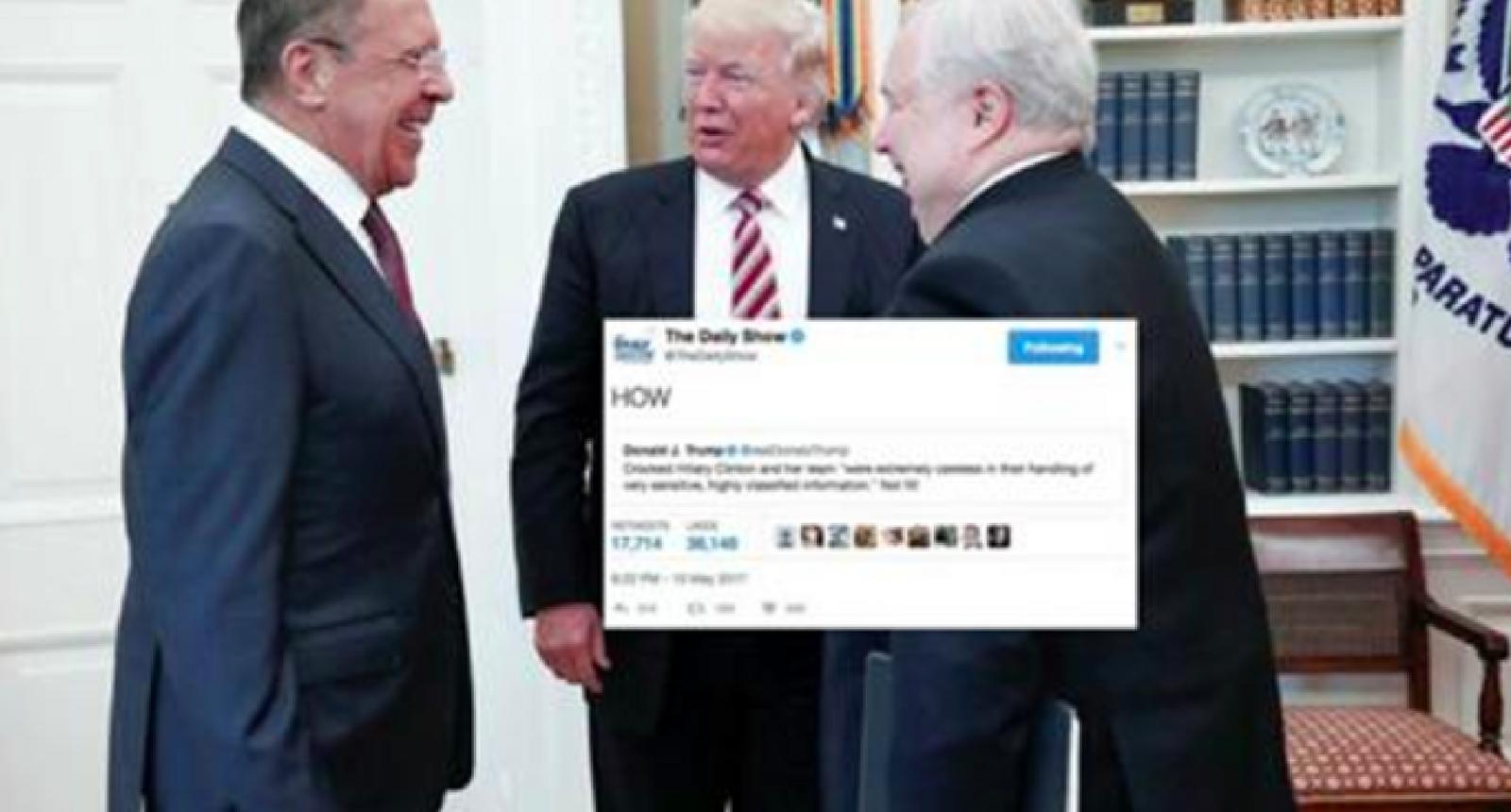 The Daily Show Just Annihilated Republicans In A Vicious Twitter Rant, And They Kept The Receipts
By Justin Luke
President Donald Trump and the Russians...
You've heard it all, haven't you?
The last 48 hours have seen the president's critics react to a Washington Post report that he revealed highly classified information to Russian Foreign Minister Sergei Lavrov and Ambassador Sergey Kislyak, the latter a key figure in the probe into Russian interference in last year's election.
Trump's disclosures, confirmed by anonymous officials within the administration, jeopardized a "critical" source of intelligence on the Islamic State. The information was considered so sensitive that details had been withheld from U.S. allies and even from many within the U.S. government and the intelligence community.
The Twitter account for Comedy Central's The Daily Show with Trevor Noah called out Congressional Republicans in a series of tweets.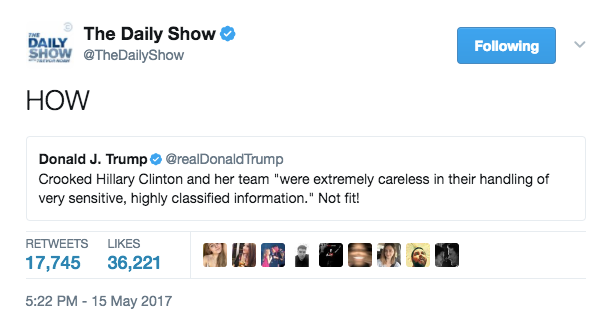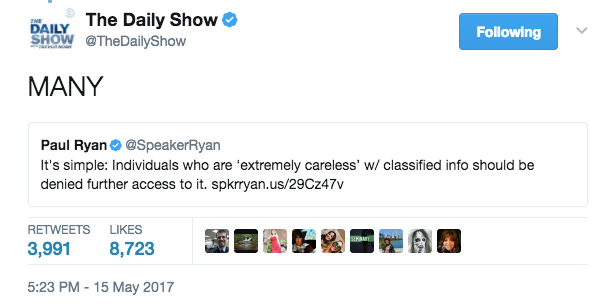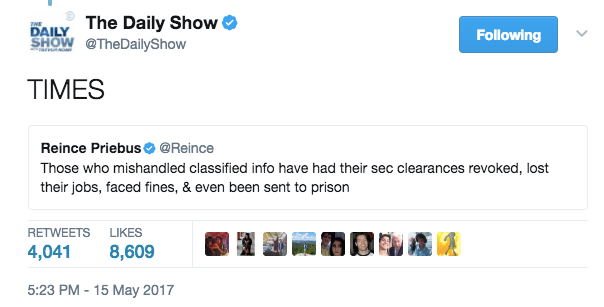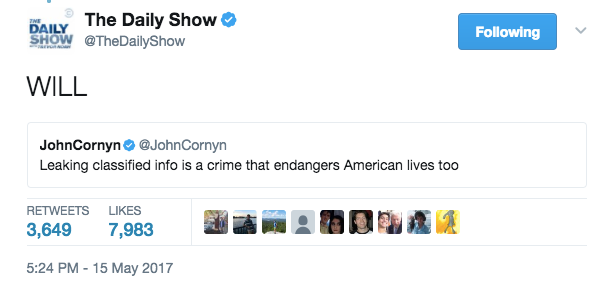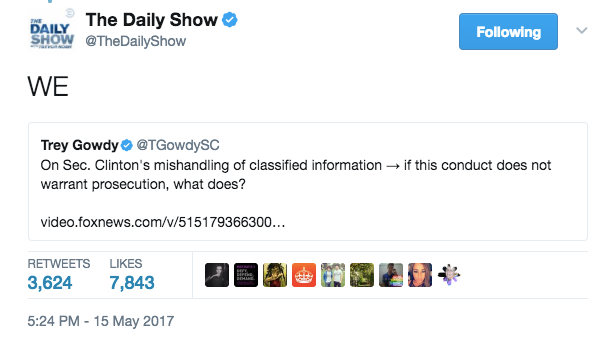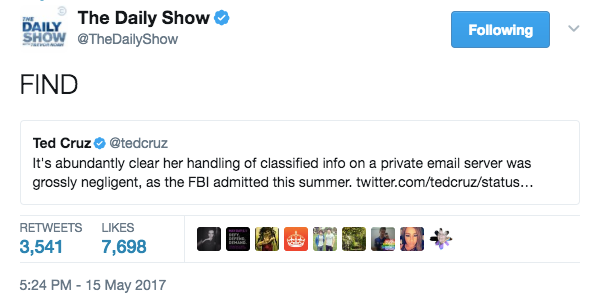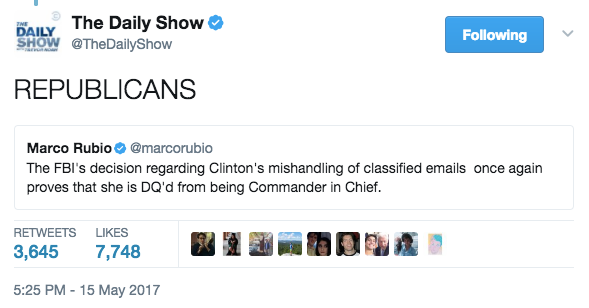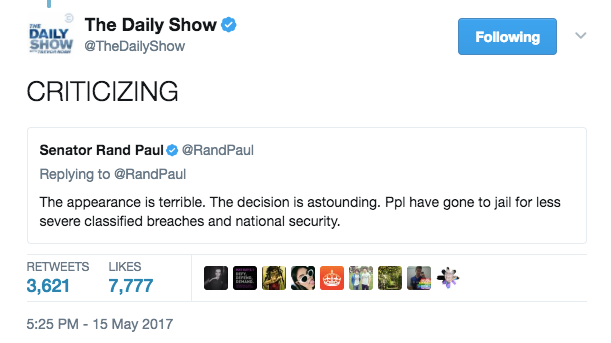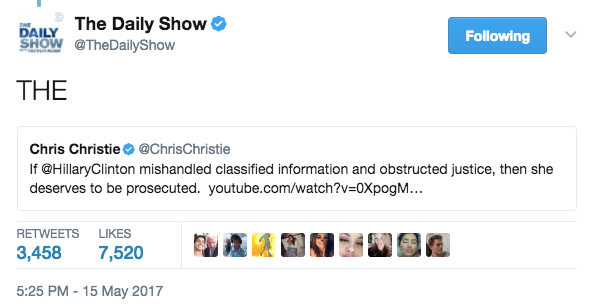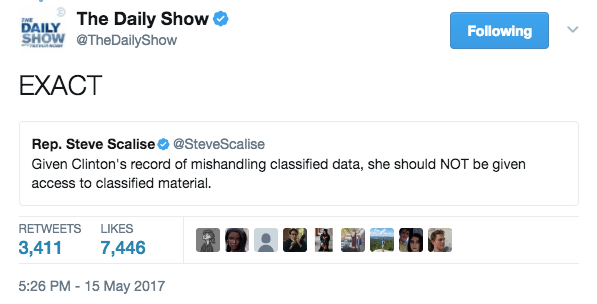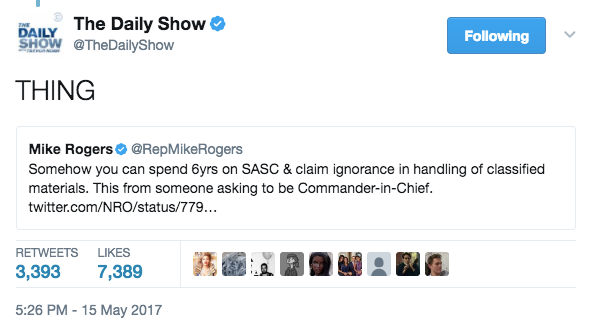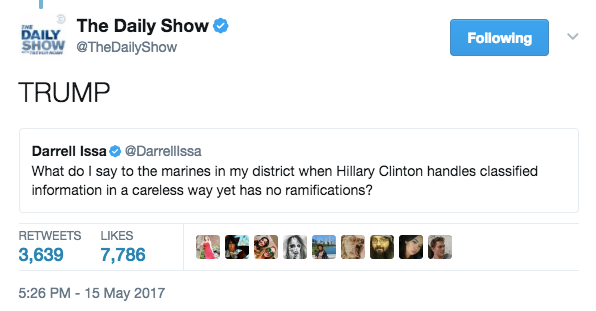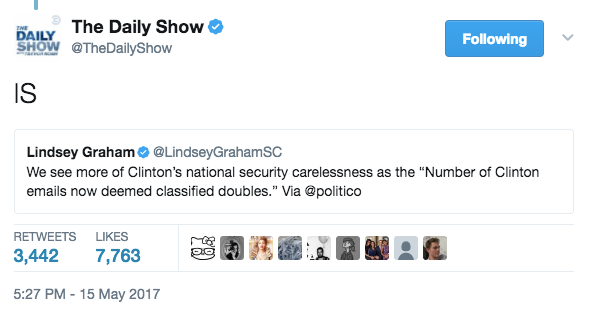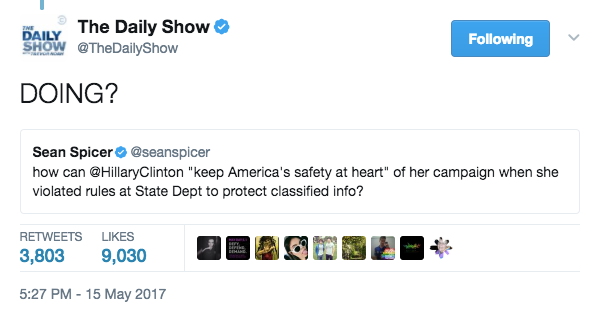 The Daily Show's entire message is a reference to the many months the party spent investigating former Secretary of State Hillary Clinton's usage of a private email server on the belief she'd purposely leaked classified information.
Take note of this old Paul Ryan tweet, for example.
Ryan's tweet (just one of several similar tweets) followed his calls for Hillary Clinton to no longer receive briefings of classified information as a candidate.
In a Washington Post he wrote in July of last year, Ryan provides further explanation.
"If she is elected, those briefings can resume, allowing her more than two months to be fully briefed before she is sworn in as president," Ryan wrote at the time. "Until that time, given Clinton's record of extraordinary lack of discretion and judgment, the risk is just too great."
Ryan's colleagues made sure he wouldn't forget his old tweet. The internet is forever.