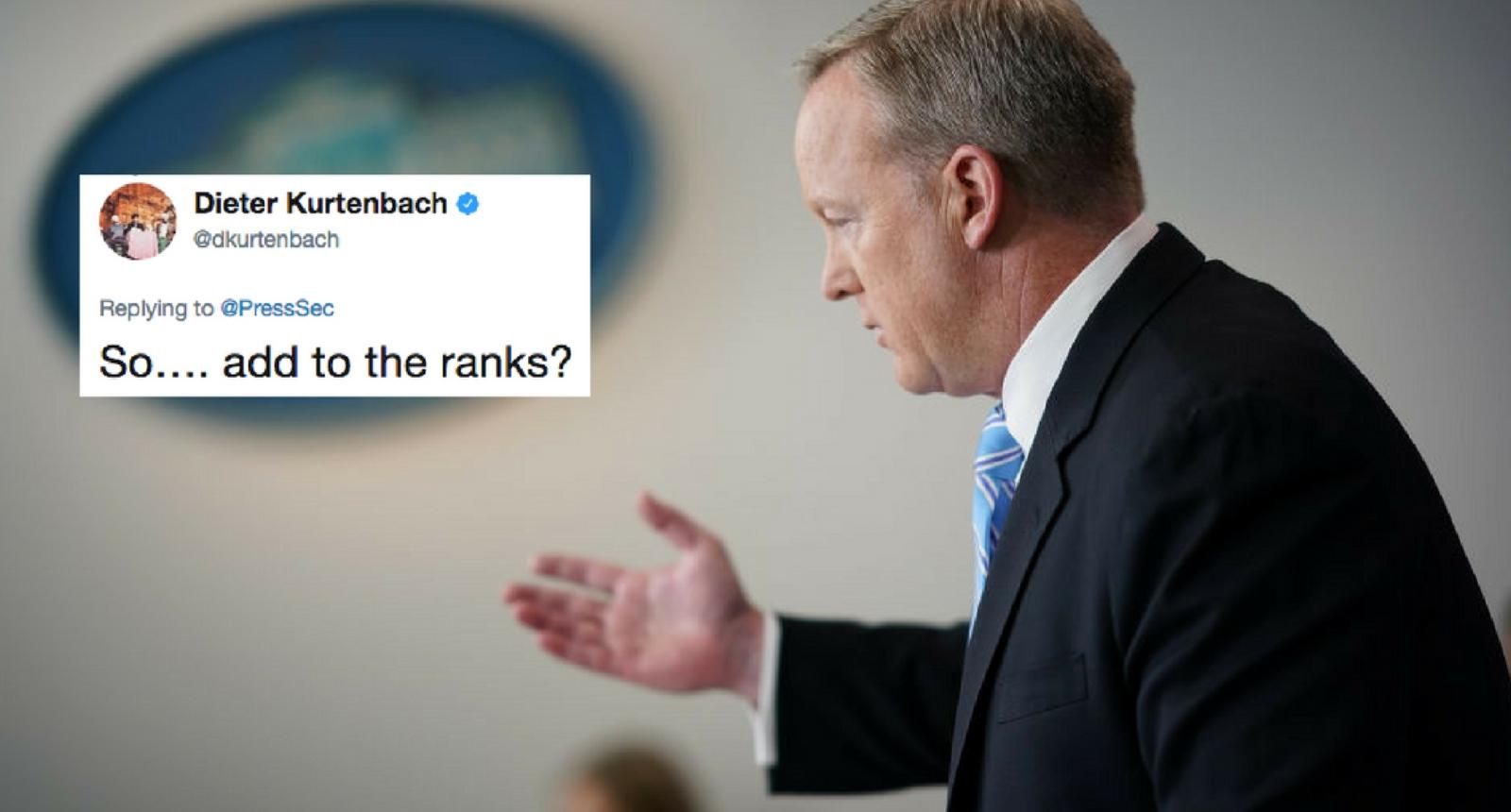 Sean Spicer Tweeted A Blatant Lie On Twitter, And Got Caught Red-Handed
By Brian Skellenger
Twitter has become an interesting place these days. There are a lot of conversations happening on the platform that did not really occur in the past. Politics, it seems, has taken over the conversation, and rightfully so I guess. Everyone is finding that 140 characters does seem to be enough to get their rage, disgust, trolling, or happiness and pride out in a tweet, or in some cases, a nice tweet storm.. It seems that every day, there is a new "update" that we probably did not need. One thing Twitter is capable of is proving some points and calling out lies though. The tweets are there on their servers, and while people can delete them, there are plenty of users who can take screen shots and have them live forever. Normally, this would help in calling people out when they are in blatant lies. This administration, however, seems immune, even when they do get called out. A lot of the current administration is definitely not immune to being called out every time they seem to make a misstep.
Sean Spicer was called out on Twitter on Wednesday.
The Press Secretary took to Twitter in an effort to drum up support for the Senate's Trumpcare bill by attacking Obamacare for the number of American's that remain uninsured.
However, Spicer failed to mention just how many MORE Americans would become uninsured if Trumpcare were to become law, not to mention how fewer uninsured Americans there are since Obamacare went into effect in 2010.
But Twitter wasted no time in reminding him:
Some even used visual aids, just in case:
They even fixed Spicer's graphic for him:
Twitter let Spicer have it:
The GIFs were in full force:
Better luck next time, Spicey: